The inception of the internet has divided the world into two eras- an era before the internet and an era after its arrival. Before the "Internet age", television, radio, and print media were the only mediums for spreading the word. The brands would use these mediums to promote their offerings and create a positive brand image using PR.
After the arrival of the internet, traditional PR (using print media, TV, and radio for promoting a brand) took a backseat, and the digital space took over. Today, digital media has become the most sought-after medium for entertainment, delivering news, connecting with people, shopping, and more. It has also become a leading marketing platform for brands.
However, ditching traditional PR entirely is a big mistake. The best way to market any brand is by integrating the latest digital marketing techniques with traditional PR.
But before we discuss how to integrate them, let us briefly discuss these two practices individually.
PR in 2022
How the public perceives a business is a strong determinant of its success or failure. It is the reason why businesses are keenly interested in improving their public relations.
PR entails using different media types to provide you positive brand coverage and improve your public image. It aims to keep your customers engaged and interested in your brand without selling any product or service.
Types of PR
PR can be either traditional or digital.
Traditional PR incorporates TV, radio, printed press, and niche print publications, whereas digital PR uses digital channels like social media, websites, blogs, video hubs, influencer collaboration, etc.
Digital marketing, on the other hand, involves search engines, online ads, e-mails, social media, and other online digital channels for marketing your name and connecting with your customer base.
PR Strategy: What is it, and why is it important?
A PR strategy curated by PR professionals helps brands manage their public or media relation activities and find optimal ways to communicate with the target audience. Well thought-of PR strategies help brands to get the desired hype around their products or services and create stories about the brands that resonate with the audience.
PR strategies also help manage the public perception of the brand.
You cannot underestimate the importance of PR strategies. Also known as "earned media", PR is a potent tool in helping brands drive traffic to their website, engage and connect with a wider audience base, and promote the brand organically. PR is all about creating a stir among the audience and attracting the attention of potential customers.
A robust PR strategy is a foundation of a successful business. It makes it easy for brands to share their activities and goals with their audience and spread their message.
PR determines how the audience perceives a business. It impacts marketing and branding and helps brands achieve their business goals.
Why should you incorporate digital marketing into your PR strategy?
Gone are the days when brands would have separate PR teams and digital marketing teams to take care of their branding goals. More and more brands are giving the nod to the idea of marrying PR with digital marketing.
Aligning digital marketing and PR strategies is a fruitful prospect for brands. As both the practices have similar goals, the combination of strategies produced by their union can help you enhance your reach and revenue. Moreover, it aids in creating a positive perception of your brand.
With PR strategies, you can make a positive image of your brand in the eyes of your customers, and with e-mail marketing and social media, you can connect with them on a personal level. The conjugation of these techniques can help you attain your goals quickly.
Digital marketing techniques to use with your PR strategy
While there are many ways to combine these marketing practices, we have highlighted a few.
Collaborate with social media influencers
For traditional PR, journalists shoulder the responsibility of providing positive media coverage to a brand, whereas influencers take up this responsibility in the digital marketing domain.
As digital media is growing by leaps and bounds with every passing minute, it is time for you to look beyond the realms of traditional journalism (TV, print, radio, etc.) and collaborate with influencers.
Connecting with social media influencers within your niche can help you clasp the audience section that is unfazed with your offerings. With a new perspective, they will give a fresh face to your brand. Moreover, they will bring their loyal followers to your side, and you can reinforce a strong relationship with them and win over their trust with your offerings.
Social media influencers will make it easy for you to reach your target audience, amplify brand value and awareness, and enhance traffic to your website.
Use owned digital channels for press releases
Press releases are the heart and soul of traditional PR. Journalists use these statements to create a news story revolving around the brand to deliver important news regarding it and grab the audience's attention.
Getting straight to the customer to deliver the news is always a better idea. Using owned digital channels for press releases bridges this gap. By releasing press releases on your e-mail, social media platform, or onsite blog, you can reach your target audience directly, bypassing the requirement of journalists.
However, it would be best if you do not eliminate them entirely from your PR and marketing plan, as they escalate your reach.
Foster relationships with social media
As already mentioned, social media provides an apt platform for brands to connect with their target audience directly. It helps brands to form a positive image and extend their services directly to people who want them.
You can use this avenue to create your customer community and cater to them. Moreover, you can connect with journalists on social media and nurture your relationship to benefit your brand.
Furthermore, you can share both onsite and offsite content on your social media platform and boast your credentials too.
Use social media to connect with relevant journalists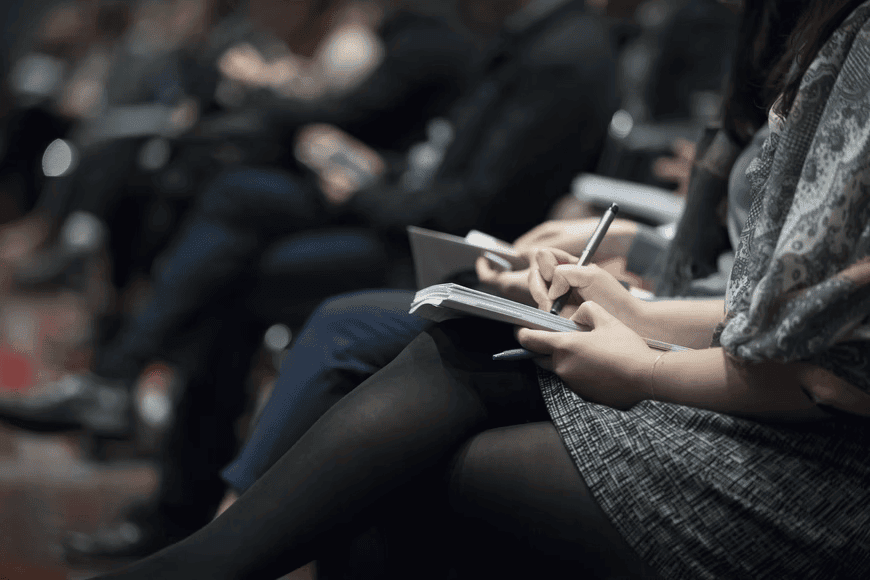 Social media has changed the world. It isn't just a place to connect with friends, but a platform where you can sell your products or services, spread your word, share relevant news, onsite and offsite content, and more.
Use social media to foster meaningful and mutually beneficial relationships with relevant industry journalists to meet your PR goals.
All you need to do is find journalists, follow them, and use them as leverage for your brand. You can consider the idea of sharing industry-relevant news already shared by them on your social media platform.
Conjugate PR with content marketing and SEO
Content marketing and SEO form the most relevant organ of digital marketing, especially for small businesses.
Creating high-quality, unique, and relevant blog posts and sharing them on various social media platforms has always worked in favor of brands. Writing guest posts for other websites also comprises a good content marketing strategy. Blog posts on business-focused websites or industry-relevant websites run by experts in that particular industry also garner your target audience's attention.
The latter strategy, i.e., finding industry-relevant websites and creating guest posts, help you shape your brand. Find relevant websites in your domain and create guest posts for them, linking them back to your website to enhance the awareness of your brand. Also, it will help you develop backlinks (inbound links) that, in turn, will give a boost to your SEO plans.
Your guest posts on popular websites with backlinks to your website will improve your rankings on the search engine result pages.
Using e-mail marketing and social media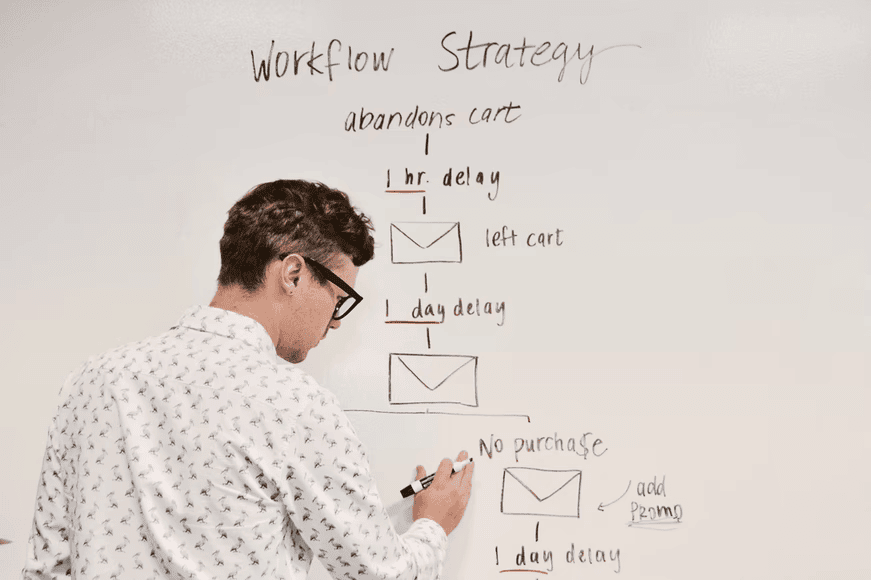 E-mail marketing and PR go hand in hand. Both are indicated at creating a positive impression in the eyes of the audience.
With e-mail marketing, you try to gain the attention of your audience and engage with them on a personal level while creating a positive image of your brand. For instance, with a welcome e-mail, you make your way to the inbox of your new subscribers and give birth to a new connection. You create an e-mail aimed at forging a bond with your audience rather than selling your services or products to them. You introduce your brand, your services and let the audience decide for themselves. It helps in forming a positive image of the brand.
Now, you can use your e-mail for your PR. For instance, plan a charity work or event for your brand and send e-mails to your subscribers informing them about the same. Provide social media sharing icons on the header, footer, or any other prominent place in the mail to encourage your subscribers to spread the word about the event. You can share the details of the event on all your social media channels directly.
This way, with the help of e-mail and social media, you can execute your PR strategy. E-mail and social media will help you spread the word across a wider set of audience, making your event successful without much effort.
Bonus: How to determine if your strategies are working?
Mixing PR strategies with digital marketing techniques is a sure-shot way to achieve your short-term and long-term business goals. Irrespective of which technique you use, this combination will work in your favor.
The best way to execute these strategies is going easy and slow. Instead of creating a big campaign on your first try, curate smaller campaigns and go steady. With each campaign, you will start seeing success.
Here are the metrics that will help you recognize the success of your digital marketing plus PR strategy.
Press clippings and social media mentions
One of the best ways to gauge your success is tracking your mentions in press clippings and various social media platforms. An effective digital marketing and PR campaign will create a buzz around your brand among the classes and the masses.
Check articles and your mention in publications popular among your target audience. If you witness a large number of mentions in media outlets, take it that your target audience is aware of your brand.
Similarly, check the social media mentions to gauge the impact of your combined strategy. See if there are conversations around your name in the social communities of your industry.
Website traffic
Are more and more people visiting your website ever since the launch of your digital marketing X PR campaign? If yes, rest assured, as your joint campaign is working effectively.
If people know your brand, they will surely turn up to your website to explore your offerings. The call-to-action mentioned on your website will lead them to your service and products, and your lead will convert into sales.
All you need to do is keep a check on the website traffic using online tools to verify the effectiveness of your campaign.
Google Analytics
Use Google Analytics to measure the referral traffic from the articles published about your brand on various websites or social media links from your influencer collaboration.
This tool will give you a detailed account of traffic your website receives once you add the UTM tracking codes to links with Google's URL Builder.
Market research
An old-fashioned but easy way to know whether your strategies are working or not is by conducting a market survey.
Before you begin your conjoined campaign, ensure that whether or not your target audience is already aware of your brand and offerings. Once you launch your joint campaign, carry out another survey to check the changing statistics.
If they are working, you will witness an increased awareness in people regarding your brand.
The bottom line
Although traditional PR and digital marketing belong to two different eras, they share some objectives. By conjoining the powers of these two marketing and branding modalities, you can curate a successful campaign. Moreover, you will save a great deal of time, energy, money, and resources, which otherwise would go in planning two separate campaigns.
So, join the two independent teams working on PR and digital marketing of your brand, execute the ideas shared here and watch your brand grow and achieve impossible heights. The synchronization of both can create a powerful impact on your brand. However, it is difficult to pull off. If you do not have the time to invest in learning how to do this, you can save time and invest it into more business-enhancing activities by hiring an expert digital marketing agency.