With roughly 2.9 billion users worldwide (and growing as I write), Facebook is the most populated social media site in the world.
This abundance of leads makes Facebook one of the primary marketing channels for businesses and marketers.
In the early days of Facebook business pages, there was not a lot of competition and it was easier to stand out. Nowadays, there are millions of business pages on the site, which makes it more difficult to stand out.
If you want to get a headstart ahead of your competitors, you'll need to carefully design your page's SEO.
In this article, you'll find helpful tips that you can use to optimize your Facebook page's SEO and improve your ranking to get more leads.
10 best Facebook SEO tips
If you're struggling with getting your Facebook page to rank, try these tips to boost your SEO and get more leads.
Facebook SEO tip #1: Get the name right
Perhaps the best place to start is the name of the page. If you get this simple aspect right, you'll be able to see a significant boost in your SEO ranking on Facebook.
While it might seem intuitive to use the name of your company, it's not the best way to go if you want to increase your SEO position on Facebook.
The best option is to include keywords that you want to target. Ideally, you'll want to look for long-tail keywords that will help you find more quality leads.
For example, if you have a FB page for a business that sells cupcakes in Portland, you could name the page something like this:
"Mike & Mary's cupcakes in Portland"
It's better than just Mike & Mary's cupcakes since you include the keyword "cupcakes in Portland" rather than just using the name of your business. Try to find a name that both suits your business as well as improves the chance of your site ranking better on Facebook.
Facebook SEO tip #2: Include your business address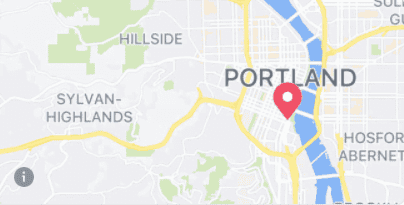 You need to rank on Facebook globally, but if you're a local business, it is very important that you also include your physical address. This will improve your local SEO ranking while also allowing your customers to find you easily.
This step is simple, but important since it will help you boost your reputation and build a local audience.
You can add your local business address when you are just starting with your Facebook page. Alternatively, you can also add the address later on once the page is already established.
Facebook SEO tip #3: Use keywords in the "about" section

For this article, we've used a local cupcake Facebook page as an example of some good SEO practices. In this case, the keyword was probably "gourmet cupcakes", but you will use the keyword that you want to target in your "About" section of the page, too.
If you don't know what keywords you should use, then a good idea is to use a keyword planner or a Google Trends API to help you locate the keywords that are trending in your location.
When writing a description of your business for the "About" section, you'll need to think about a catchy text to include. At the same time, you'll want to make sure that you include the keywords that you want to rank for.
The reason why this is important is that your page's description will appear on Google and will rank for the keywords you've included in the text. This description will also appear if you use the vanity URL anywhere else, so you must get the keywords right in the about section, too.

Facebook SEO tip #4: Claim your vanity URL
If you want to boost your Facebook page's SEO, then an important step will be to claim your unique vanity URL for your page. It's essentially changing the username of your page so that the name of the page appears in the URL when you send it elsewhere.
But what is a vanity URL? It will appear something like this:

When you're choosing your vanity URL (essentially your username), you'll want to pay special attention to pick a name that represents your business perfectly. At the same time, you'll want to boost your SEO by trying to include a keyword in the URL, but that might not always be possible.
There's one condition if you want to claim your custom URL: you'll need to have at least 25 likes on your Facebook page before you can perform this step. The good thing is that this should not be too big of a hurdle to overcome for most people.
There are also a few guidelines you should follow if you want to get a good vanity URL. These guidelines are provided by Facebook, so make sure you study them carefully.
In short, you want to refrain from using special characters or generic names that others might already use to get the best results possible here.
Facebook SEO tip #5: Use keywords throughout your page
We've already talked about the importance of using keywords in the "About" section of your Facebook page, but you should also pay special attention to how you use them on other parts of the page.
While you should avoid black-hat SEO tactics like keyword stuffing, there's a reason why keywords play such an important role on your Facebook page. You should treat your page just like a website which means that placing keywords should be done strategically.
Try to insert keywords on your page so they sound natural and don't break the brand voice you've created on social media.
In addition to the "About" section, you should look to use keywords in the following sections:
Descriptions
Image and post captions
Headlines
Throughout your posts
Another tip here is to use keywords that don't have that much competition rather than high-volume keywords. Opt for those long-tail keywords where you will have a better chance of ranking.
Facebook SEO tip #6: Take care of backlinks
There are two main types of backlinks that you can use on your page:
Backlinks that link back to your original website
Backlinks from reputable sources that raise the SEO score of your page
With the power of backlinks, you can build your SEO score. But you must also pay attention to the quality of the backlinks you'll be using. Links from sites with a questionable reputation can harm your site's SEO, while links from reputable sites will boost it.
You can also use your backlinks throughout your page. The best way to utilize them on a Facebook page is to naturally place them in your posts.
To get high-quality backlinks, you might have to invest some money or time – it works similarly as it does for websites. Don't forget that Facebook is also a good place to connect with influencers, so make sure you keep that in mind when you're looking for quality backlinks.
Facebook SEO tip #7: Fill in your business information
It might seem simple and intuitive already, but you should fill out all the information about your business on your Facebook page. Not only will this make sure that you get indexed by Google, but you'll also help your potential customers find you easier.
The information that you should provide include:
Name
Address (already mentioned above)
Phone number
Other relevant information that you might want to share
You might already realize it, but there might be a lot of your customers that find you through the Facebook page alone, and that is why you should include this information. You don't want to force your visitors to scramble to find such information, so make it easily available.
Facebook SEO tip #8: Create quality content all the time
Consistency is necessary for SEO, and your Facebook page is no different. You should keep your feed updated constantly and regularly with quality content.
Keep in mind that generic content used just for the sake of keeping your page updated will not do. You'll need to stand out with high-quality posts that are worth reading. Creating such content is one of the most potent optimization techniques that you can use to boost your SEO ranking.
Make sure that you create content that is worth liking and sharing with other people. This could be the insight that can't be found elsewhere or interesting posts that will grab the attention of your reader. Even funny posts can do very well provided they have some value and they're not just funny for the sake of getting attention.
Content that gets shared on Facebook can be a valuable source of new customers and visitors to your page.
And don't forget about SEO and keywords even with your Facebook posts! Google will use the first few words of your posts and show them on Google results, so you might want to include the most important keywords in the first few sentences.
Facebook SEO tip #9: Be active on Messenger
If you've been using Facebook for a while and tried contacting a business, you know how frustrating it is when you don't get a reply from them.
Using Facebook Messenger is one of the best ways of staying in touch with your prospects. You'll want to be as active as possible and react to every message your visitors might send you as quickly as possible.
Sure, this can get tiresome and rough after a while and especially if you've got tons of followers asking questions all the time.
But if you have the budget, you can hire a team that will answer these questions round the clock. Another alternative is to use chatbots, though they won't be nearly as effective as humans answering these questions.
Facebook SEO tip #10: Include calls to action frequently
Last but not least, you should try to include calls to action throughout your page as frequently as possible.
You want to get as many people to your page as possible, but you also want them to take the actions you desire.
A huge benefit of using this method is that it is possible to get visitors from your Facebook page to your website and thus improve your webpage's SEO ranking. But it's also important for Facebook SEO since it drives customers to your page.
When you decide to use calls of action, you must use the right words to get your visitors to take the desired actions. For example, you should use words like "subscribe", "download", or "sign up" to get them to take action.
Putting it all together
Just like other types of SEO, Facebook SEO will require a lot of time and effort for you to get right. It's not just about placing some keywords and sprinkling them throughout your page and hoping that it will do the trick.
It's also about taking consistent action by creating helpful posts that engage your visitors, and providing as much value as possible to your visitors so that they'll be happy to take the action that you want them to.
The good news about this type of SEO is that you can start right away and see results in a matter of days, if not weeks.