Companies can use social media marketing to communicate with existing consumers and reach out to new ones while also promoting their intended culture, mission, or tone.
"When I hear people debate the ROI of social media? It makes me remember why so many businesses fail. Most businesses are not playing the marathon. They're playing the sprint. They're not worried about lifetime value and retention. They're worried about short-term goals." – ​​Gary Vaynerchuk
Undoubtedly, social media marketing is a great way of promoting the products and services of a company which is why social media managers like you are valuable to them. It brings about the fact that you can have countless opportunities as a freelance social media manager and earn more than what you are earning as a conventional social media manager in your current position.
Here in this post, we will discuss what a freelance social media manager does, the advantages of going freelance, and how you can promote yourself as a freelance social media manager. In the last part of the post, we will also tell you what AI tools you should use to unload the burden of your responsibilities by automating them.
What is a Freelance Social Media Manager?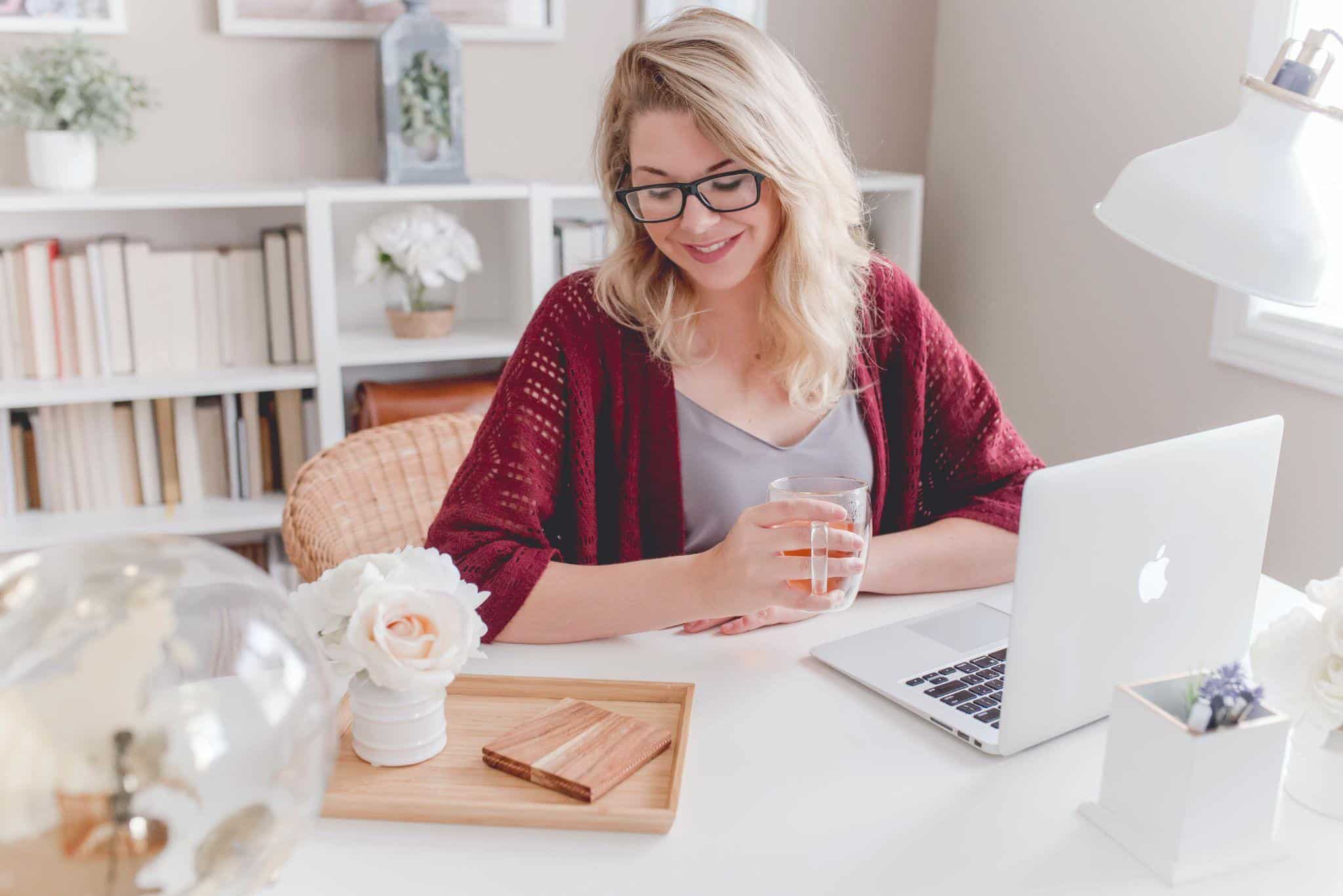 Source: Unsplash
A freelance social media manager is a social media marketing specialist who works on a project-by-project basis. They normally work as a one-person team and work with a variety of companies and clients. The following is a list of services that freelance social media managers frequently provide:
What Are the Advantages of Going Freelance?
Going freelance can give you a lot of benefits both in your professional career and personal life. Sometimes it is better to leave the safe nest of a 9 to 5 job and fly high as a freelancer to fulfill your ambitions. As changing the way you work is a very important step to take, we suggest that you take a look at the advantages of going freelance.
According to Upwork's seventh annual study, 59 million Americans over the age of 18 performed freelance work in the previous 12 months, accounting for 36% of the US workforce, which is an increase of 2 million freelancers since 2019. So, it seems that many experts are making the same decision which brings the thought of why freelancing is so popular into your head. Here is a list of advantages if going freelance:
Being your own boss
Choosing your clients by yourself
Flexibility of working hours
Freedom to work from anywhere
Gaining more experience
Expanding the circle of clients to cross-border ones
Building more soft and hard skills
Earning more
Sounds tempting. Right? But going freelance is not easy and you have to strengthen your networks and connections to find clients meaning that you do not have the same job security as a freelancer. But look and focus on the bright side because:
"If you are not willing to risk the unusual, you will have to settle for the ordinary." – Jim Rohn
How to Promote Yourself as a Social Media Manager?
Sales pitches have become irritating and ineffective, and advertising can be too cost-inefficient. So, how to promote yourself as a freelance social media manager? Here are some effective strategies that most freelancers do and you can also try:
1. Freelance Communities
Our first recommendation is to join freelance communities such as Upwork, Fiver, Freelancer.com, etc.. If you do not already know about these freelancing communities, we should tell you that they are reputable freelance marketplace that link freelancers with clients. Therefore, it is easier for both freelancers and the employers to find each other.
Here is a sample of freelance social media profiles on Upwork that employers can find and hire according to the needs of their social media marketing positions: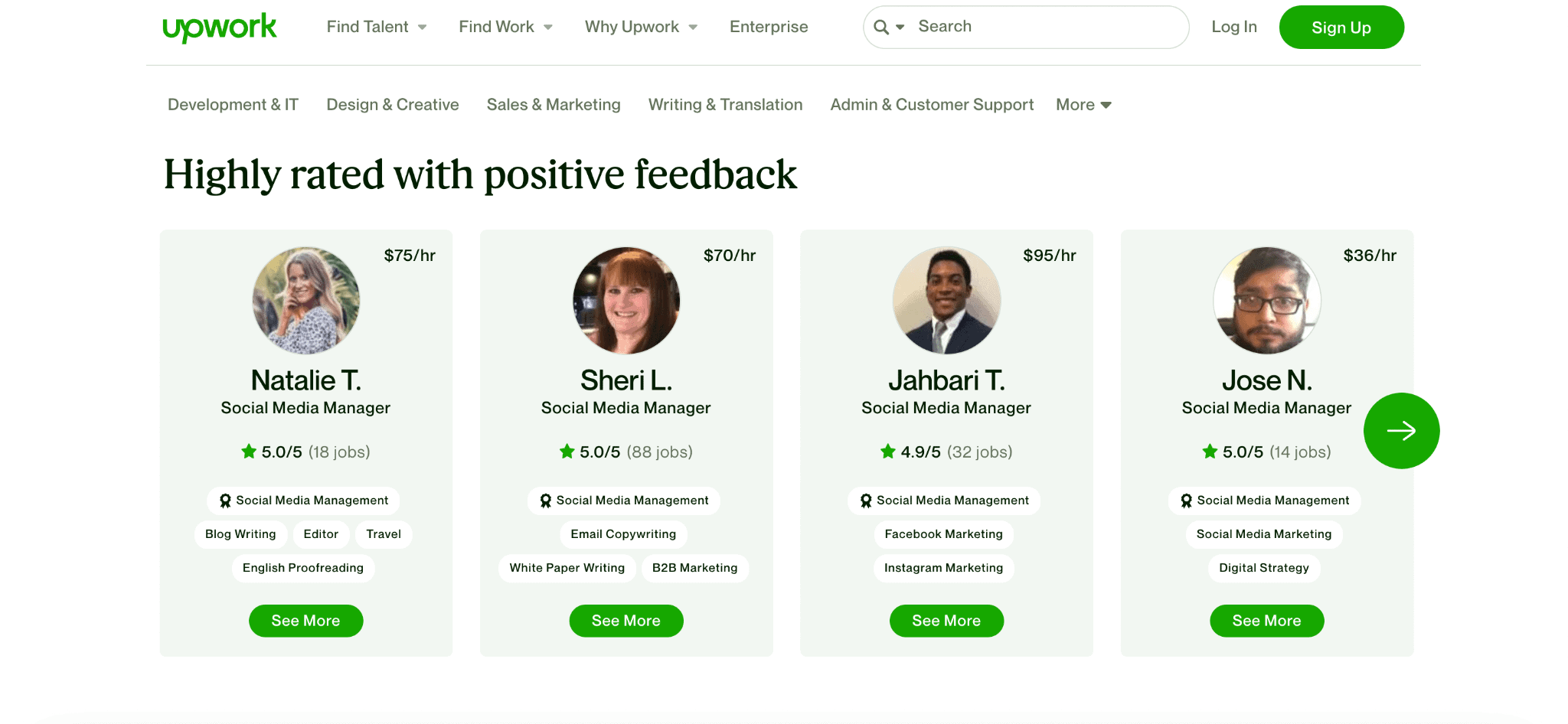 One of the advantages of joining these freelancing communities is that the success of previous jobs is shown in profiles so clients can thoroughly know who you are and what you offer. This cuts down the time wasted over unnecessary negotiations on whether you are suitable for their needs or not. When clients look at your profile, they can see not only your work history, qualifications, and skills assessments, but also previous clients' feedback, project ratings, and availability.
2. Personal Blog or Website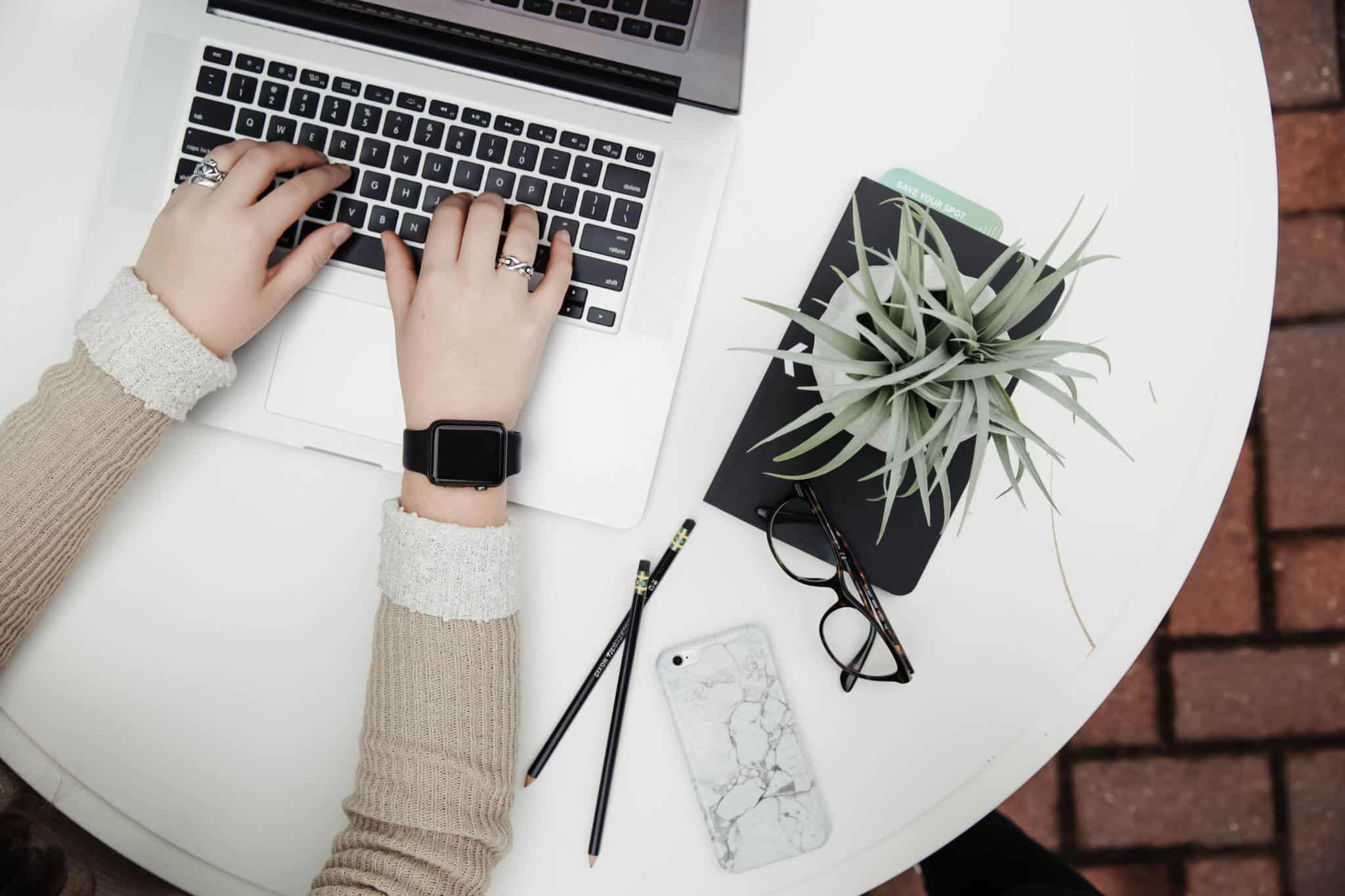 Source: Unsplash
Another way you can promote yourself as a freelance social media manager to find clients is to build up a personal blog or website. Hopefully, there are free website builders available so you do not have to spend much money to do so. You can promote yourself by sharing your portfolio on your blog or website and update it regularly.
If you are worried about the number of your website visitors, you can always cross-promote your blog or website in your other channels such as social media accounts. In addition, the more relevant content you share on your personal blog that addresses the expectations and needs of your target audience, the more website visitors you will get.
3. Social Media Marketing
As you are already a social media manager, we do not have to tell you the advantages of using social media for businesses! Think of a few channels on different social media platforms that are great for finding new clients for your freelance business. This part is quite crucial because the social media platform that you choose for promoting your freelance business should suit your niche regarding tone and content. In other words, the way you promote yourself should be consistent with the atmosphere of that specific social media platform.
Continuously post on a regular basis on your social media accounts to impress your target audience with your content, storytelling skills, and expertise. For an instance, if you're posting on Instagram, post your content at the optimal time to get more engagement. In fact, your social media channels are great work samples that can demonstrate your social media management skills to everyone who is interested to work with you. Therefore, it is important that you see your social media channels seriously enough and put time and effort into them.
One last point is to never leave a comment or direct message unanswered. That is again another social media management tip that you already know about, however, it is still worth mentioning as you may sometimes get so busy that you ignore the comments below your posts or replies to your stories.
4. Email Marketing
If you have access to the email addresses of your previous clients or possibly future clients, email marketing is one of the best ways you can promote yourself as a freelance social media manager. Since the return on investment of email marketing is quite high. During a 2020 survey carried out among marketers worldwide, it was found that for every U.S. dollar invested in email marketing, brands earned 36 U.S. dollars.
If you foresee that you can make a great use of the email addresses of your clients or your potential clients in the future, you can find ways to collect their email addresses ahead of time. For instance, you can use popups on your personal blog or yor website that offers something like your eBook but also asks for the email address of the visitors who want to download your eBook.
5. Event Marketing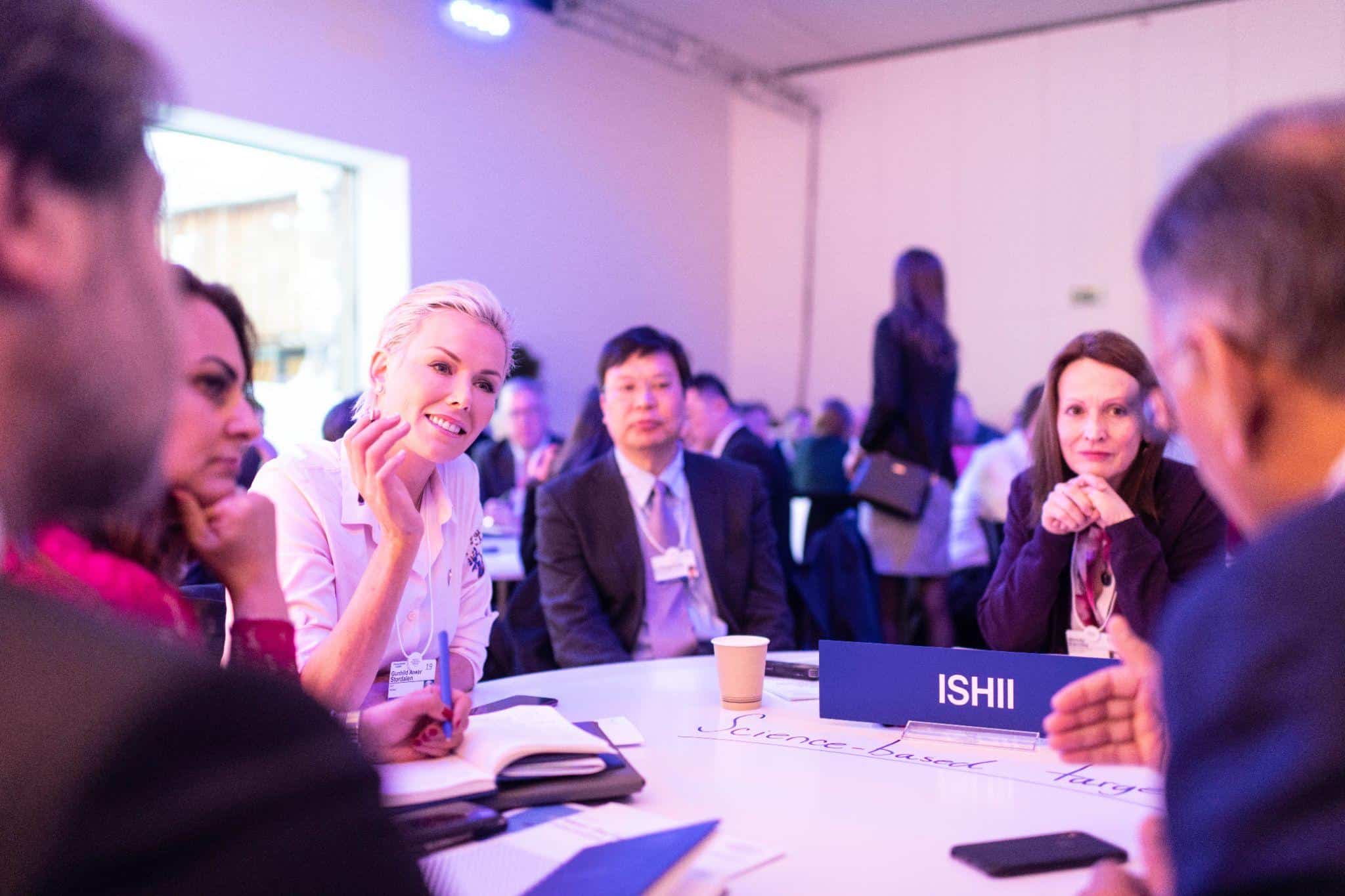 Source: Unsplash
Depending on how strong your network is, you can promote yourself during events, seminars, Instagram Live videos, Video conferencing, Clubhouse, or any other platforms that you think would be effective. It would be better if you have a personal presentation video. These events can help you reach out to your audience and find more clients by creating an impression on them with what you say.
If you are a fantastic speaker who can transfer your thoughts easily, this is a great way to promote yourself as a freelance social media manager. The thing that you should pay attention to when doing event marketing is that you have to spend time and do research to create worthwhile content for your events. The more you add value to your audience by sharing your knowledge and introducing effective strategies, the higher the chance that you turn your audience into clients.
7. Word-of-Mouth Marketing
All of the above ways can lead to word-of-mouth marketing. If you present yourself the way that convinces new clients, given that they are very satisfied with your social media management expertise, it is highly likely that they recommend you to their business partners. Getting to that point, however, requires much effort, hard work, and patience.
The advantage of word-of-mouth marketing is that you create a community of clients which results in a strengthened network that can grow your clients.
How to Get Started as a Freelance Social Media Manager?
Want to start your career as a freelance social media manager? Given that now you have learned about the advantages of going freelance in your field of expertise and have learned about the ways you can promote yourself as a freelance social media manager, it is highly likely that you want to get your freelance career started.
While you can start without using tools, it is better that you automate a great deal of your workload when you are managing several social media accounts because you are the only one in your team. Here is a list of tools you can use:
A project management tool: Using a project management tool, you can plan your projects better as you see all your tasks at one place. You can add due dates and add notes and comments. In addition, you can manage your time which is a very important subject when it comes to freelancing.
An accounting and invoicing tool: You may find it necessary to use an accounting tool as the number of your clients grow. Using an accounting tool can automate your invoicing process flawlessly which saves you time so that you can spend your time more efficiently on other tasks that cannot be automated.
A business calling tool: Such tool allows you to easily track call duration, hold times, wait times, and overall usage. Most business phone services come with call forwarding, caller ID, call waiting, inbound call routing, call recording, and more. Tools like these can make your phone calls more efficient.
A social media automation tool: Social media automation tools are quite necessary for social media managers like you. They help you with scheduling posts for a later time so that you do not spend a fixed amount of time on posting for your clients and also reduces the risk of forgetting to post on a day to almost zero.
Depending on the number of your clients, your budget, and your priorities, you can choose to use these tools to outsource the tasks that can be automated. As a result, you will have more time to devote to tasks that cannot be done by AI tools such as coming up with creative ideas for the content that you want to share on social media channels.
Become a Freelance Social Media Manager
It takes courage to make new decisions for your career or life in general. Going freelance can be counted as one of these decisions. However, you should always keep in mind that it is the challenges of life that make it sweeter and worth living and turn you into a more mature and experienced person. Freelancing can be difficult at first but it soon shows its other face given that you really put time and effort into it. Wish you the best of luck!