Do you have two or multiple Facebook Pages on your one business and need to know how to merge Facebook pages?
It can happen when an employee accidentally creates another Facebook Page without your knowledge or if a customer can't find your location but checks in to a Place page.
Or maybe, you have a new business acquisition and plan to integrate one of the Facebook pages under your brand to ease management.
Either way, having multiple Facebook Pages for business can confuse followers and users searching for your business.
In this case, merging Facebook Pages is a practical option you need to consider. So let's walk you through everything you need to know about merging Facebook Pages.
Is it a good idea to merge Facebook pages?
It really depends. Because though it makes sense to combine duplicate pages that are no longer active, you can have two separate pages under the same brand name.
Companies like Nike and Virgin have several Facebook pages highlighting different brand services for different audiences.

So, a quick question to ask if you should merge your Facebook Pages is if it will create a seamless customer experience.
Combining your pages into a single Facebook page filters all consumers into one spot, which allows you to concentrate your social media marketing effort.
However, for businesses with multiple physical locations, having various Facebook pages for each area can be more advantageous.
Setting up independent Facebook Pages for each store location can let you interact with customers personally, especially regarding inquiries.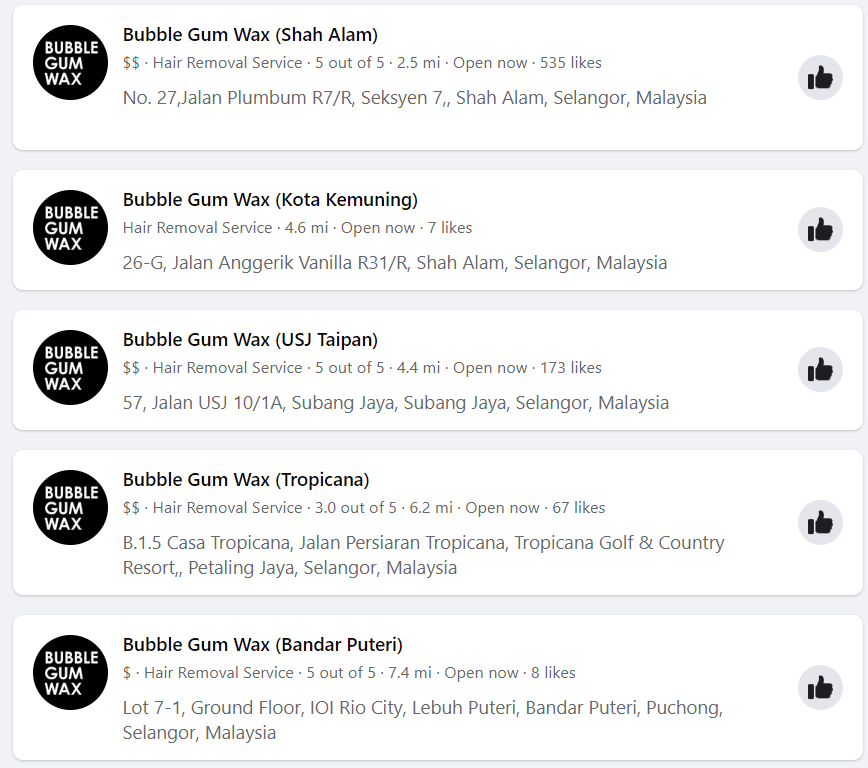 Then again, let's say one of your business locations closes; you'd want to transfer those fans over to your primary business page. In this case, merging Facebook Pages makes it feasible.
However, know that the process of merging Facebook Pages is irreversible, so make sure you are clear about your overall Facebook marketing before you request a merge.
As a guide, here are a few pros and cons to help weigh up your decision.
Pros and cons of merging Facebook pages
You must read the Pros and cons of combining pages together and read them below.
Pros of combining all pages into one Facebook Page
Managing ONE Facebook Page is much easier than handling multiple pages – You will need fewer resources to monitor and manage your social media marketing.
Build a consistent brand voice – Creating a coherent online presence becomes more manageable with all your information and message on one page.
Avoid confusion and creating duplicated content – Your audiences searching for your brand on Facebook won't be confused by multiple pages.
Cons of merging into one Facebook Page
Unable to create targeted content based on audience segments – A single Facebook Page does not allow you to hone in on the audience's specific interests. Without multiple pages, your content must be more general to address most of your customers.
Merging Facebook Pages is not reversible – All the content, photos, reviews, and media on other pages will be deleted.
Once again, merging Facebook Pages depends on your marketing goal. If you have decided to combine the pages, here's what you need to do next.
3 things to do before merging Facebook Pages
Here are the 3 things you should consider before merging facebook pages and you will also learn what are the pros and cons of merging pages.Let's dive into it
1. Discover all similar pages and choose which to keep
Before getting started, identify all the pages associated with your business and products. Do a quick search on Facebook to be sure you've found them all.
Type in your business, brand, and product names to see if there are any unclaimed location pages or defunct pages.
These can be an impersonation page that someone created but gave up or a Place Page that has been automatically created when users tried to check in to your business.
Search for your business page on your desktop and Facebook mobile app to reveal any extra pages. Compile all pages into a list and note the number of followers and check-ins.
Now that you have a good idea of all the duplicate pages, decide which to keep.
Don't make your decision based on the number of Facebook followers or likes because your audiences will be combined. Instead, we recommend looking at the page with the most engagement, most recent posts, and best reviews, as this data does not carry over.
2. Meet the requirements to merge Facebook pages
Merging Facebook Pages is a simple process, but there are several requirements to meet before you can make the request:
You need to be an admin of both Facebook Pages.
The two pages have similar names and are on the same topic.
Both pages have the same address listed if it is a business with a physical location.
Both pages are classic or in the new Pages experience.
You can only merge two Facebook Pages at one time, so update the information on both pages to make them similar before proceeding to the next step.
3. Back up and archive content from the old page
When you merge pages, only the likes and check-ins will be combined and totalled on the main Facebook Page, while your duplicate pages will be permanently removed.
You will no longer be able to access the Facebook page data, including posts, photos, media, reviews, and usernames.
So, go through the pages, back up any important information and keep them archived.
Once you are done, let's walk through the actual steps on how to merge Facebook pages.
A step-by-step guide to merging Facebook pages
1. Set up your Primary and Secondary Pages
Setting up your Primary and Secondary Pages can help avoid any mix-ups.
Your Primary Page is the main Facebook Page you want to keep, and Secondary Pages are pages that you will merge and disappear.
To be able to merge the two pages you own, those pages need to represent the same thing. They need to have similar names and represent the same business or entity.
Establish your Primary Page to reflect the official brand logo and name and do the same with the old pages, but update them to different but similar logos and names. You can change the name by adding numerals or making it plural.
Make sure their business information is the same. If you are merging two Facebook Pages with physical locations, ensure they have the same address.
This is all to help Facebook understand that they are duplicate pages.
2. Merging two Facebook Pages you own
If both pages are part of Business Manager, log into your Meta Business Suite and visit https://business.facebook.com/pages/merge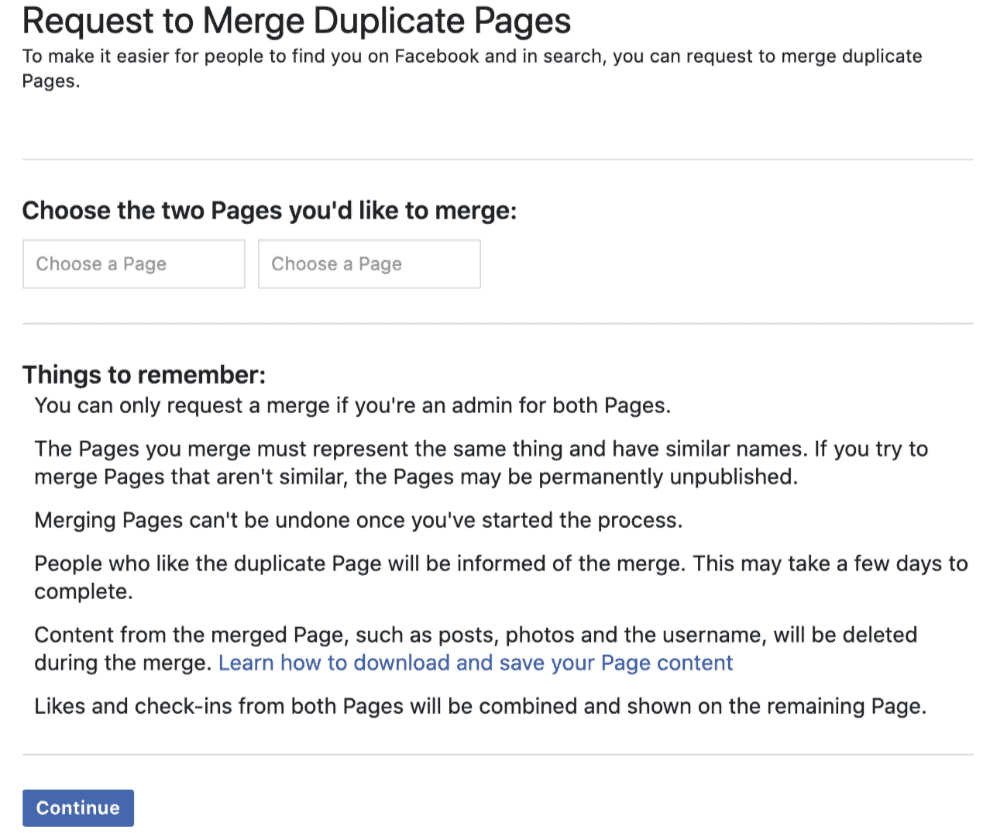 Click on the box to select the pages you want to merge. Ideally, you should be able to find and choose both pages you'd like to combine.
Proceed, and you will be prompted to flag the Primary and Secondary Pages to start merging. If not, skip this step and try the other two methods instead.
Note that merging two Facebook Pages you own is irreversible, so ensure that there's nothing on it you want to save.
3. Merging an owned page with an unclaimed page
In the case where you are not an admin of the page you wish to merge, there is still a way you can combine the page, provided the page you don't own is unclaimed.
This often happens when someone tries to check in with your business but can't find your page. In that case, a Place Page has been created to store the review.
You can tell when a page has not been claimed because it will show an unofficial page below the cover photo.
All it takes to merge these Facebook Pages is the extra step of claiming the page. Click on the button and follow the instructions to verify that you own the business.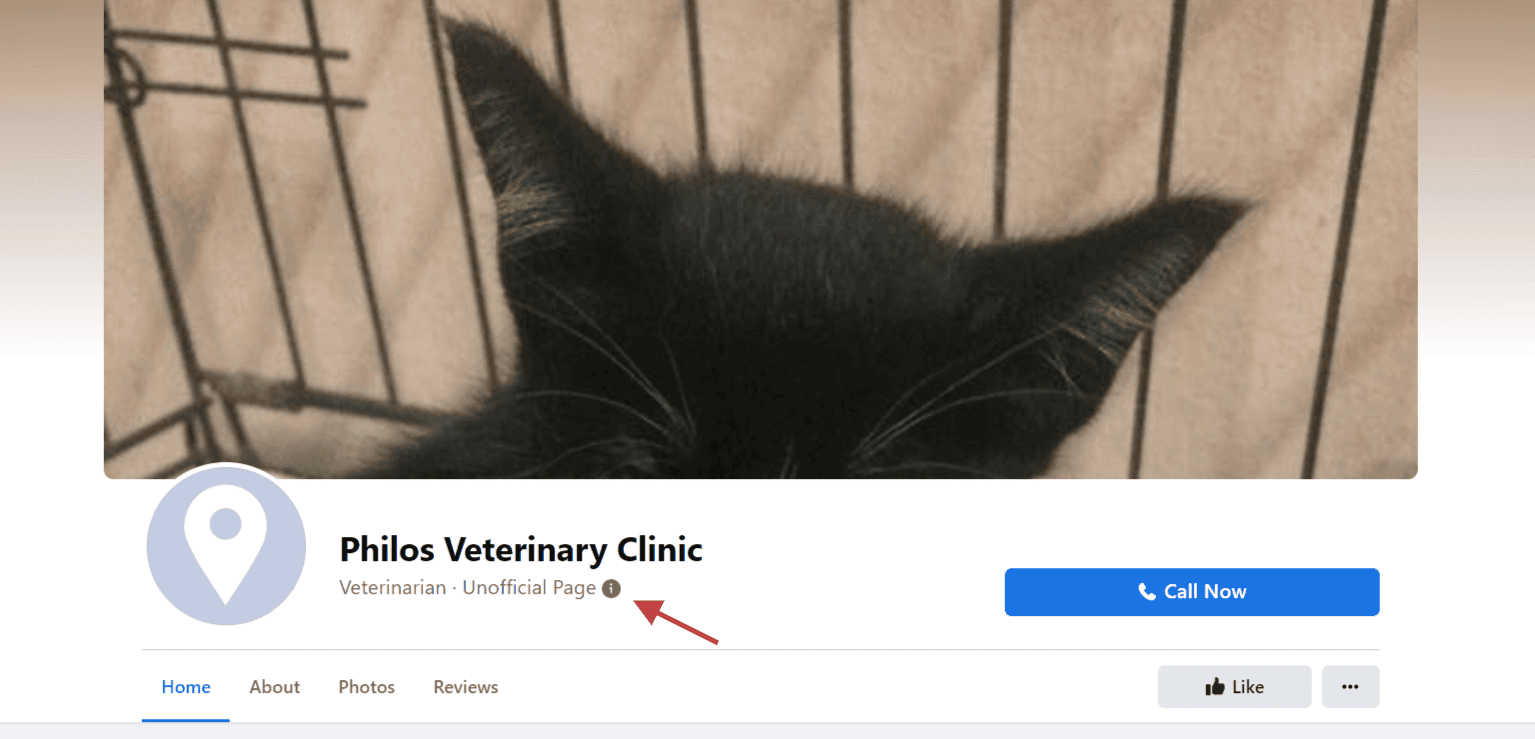 Usually, this is done by providing the business email address, telephone number and any relevant documentation to prove that you are who you say you are.
Note that the process will take some time as Facebook has to review the documentation manually before approving your claim.
Once it is successful, you will see the page listed in your Meta Business Suite, and you can go on to merge the two pages following the previous step.
4. Merging an owned page with a managed page
You've two options in case one of your Facebook Business Pages is owned by someone else.
First, find out who is the owner of the page. It could be mistakenly created by an employee or initially a failed business with a similar name. In any case, reach out to the existing manager to transfer ownership and get admin control.
If this does not work and an inactive user is running the page, or if a person is maliciously impersonating your business, your only option is to report the page.
File an intellectual property report against the page, and if Facebook reviews the page and decides they are violating any rules, they will remove it.
For those still having trouble, here are some reasons that might be making your Facebook Pages ineligible to merge.
Reasons you can't merge your Facebook pages.
Primary page conflict happens when you merge a Facebook Page set as the primary page in your Business Manager Account. You can fix this by changing your primary page in the setting by clicking "Business Info".
Both are global pages. The global page is for companies with a presence in multiple countries that lets you share local versions of content under a single universal brand name and vanity URL for each page.
A classic and a new page cannot be merged. Technically, you have to switch the New Page back to the classic experience to combine. However, we recommend against it as you may lose access to certain things.
Merging a verified page into an unverified page can't be done, as you cannot transfer your verification badge
3 things to do after merging Facebook pages
1. Update and refresh media assets
Now that you have a newly merged page, it's an excellent opportunity to refresh or update your Facebook branding. Here are some housekeeping tips:
Revisit your profile image and update it to the latest version of your business logo.
Update your cover image to a photo representing your company for the upcoming year.
Update your about section with a professional bio summary, operating hours, and contact information.
Add a call to action button that is relevant to your business.
Set up a vanity URL that is easy to remember and navigate
Check your content and delete any outdated content
Clean up your pages, groups, and follower list.
Change or add a pinned Facebook post.
2. Verify your Facebook Page to get the blue tick
Next, get verified on Facebook. Verifying your Facebook page is a great way to establish brand credibility and notability online.
It might just be a blue checkmark, but this feature can help audiences build trust and tell them you are a real business.
Plus, it also helps your Facebook page rank higher in search results, which makes it easier for potential customers to find your business.
3. Plan your social media marketing
Your Facebook Business Page is one of the ways potential new customers will learn about your small business, so keep it up to date all year.
Planning a social media content calendar can help refine your marketing strategy and target audiences based on interests, keywords, and hashtags.
It also keeps your marketing team on track to post more visual and short video content for better reach and engagement.
Merging Facebook pages FAQ
For those still having trouble, here are a few common questions that many are asking.
1. How long does it take for Facebook pages to merge?
It should not take longer than 48 hours for your pages to merge. If it was unsuccessful, review your pages to ensure that both pages have the same address and similar usernames before requesting again.
2. What happens when you merge your Facebook pages?
Once the pages have merged, you will no longer be able to access the old page. All Facebook posts, content, media, and username, will be removed. Your followers will also receive a quick notification of the merge.
3. Does merging Facebook pages lose followers?
No, you will not lose followers when merging two Facebook pages. Check-ins and likes from the old page are transferred to the Primary Page. If you see less follower count than totalled, it is likely due to overlapping followers.