Social media can make or break your business — a social media content calendar can help you take full advantage of social media's power
As any small business owner knows, social media is essential to every digital marketing plan. Over 4.6 billion people globally are on social media in 2022, and if your business isn't tapping into that massive market, you're missing out on incredible sales and growth opportunities.
However, the social media lexicon is massive and growing bigger every day. You also have a business to run and can't spend the whole day creating and posting for social media. A social media content calendar is a great way to increase your workplace productivity.
So how do you balance the time needed to operate your business with the necessary time to grow your business using social media?
First, you'll want to use top social media marketing software to give your business the best chance of success. Social media software has made harnessing the power of social media easier than ever. One of the best ways to optimize and streamline that power is to use a social media content calendar.
What is a Social Media Content Calendar?
A social media content calendar is a pre-planned document that outlines the specific pieces of content you will post on social media and when you will post them.
Think of it as your social media roadmap. It ensures you're always aware of what content needs to go out, when it needs to go out, and who is responsible for creating and posting it.
Why Your Small Business Needs a Social Media Content Calendar
A social media content calendar has many excellent features and uses that will help your small business get ahead of your competition. Here are seven reasons every small business owner needs a social media content calendar:
Pre-planning Saves Time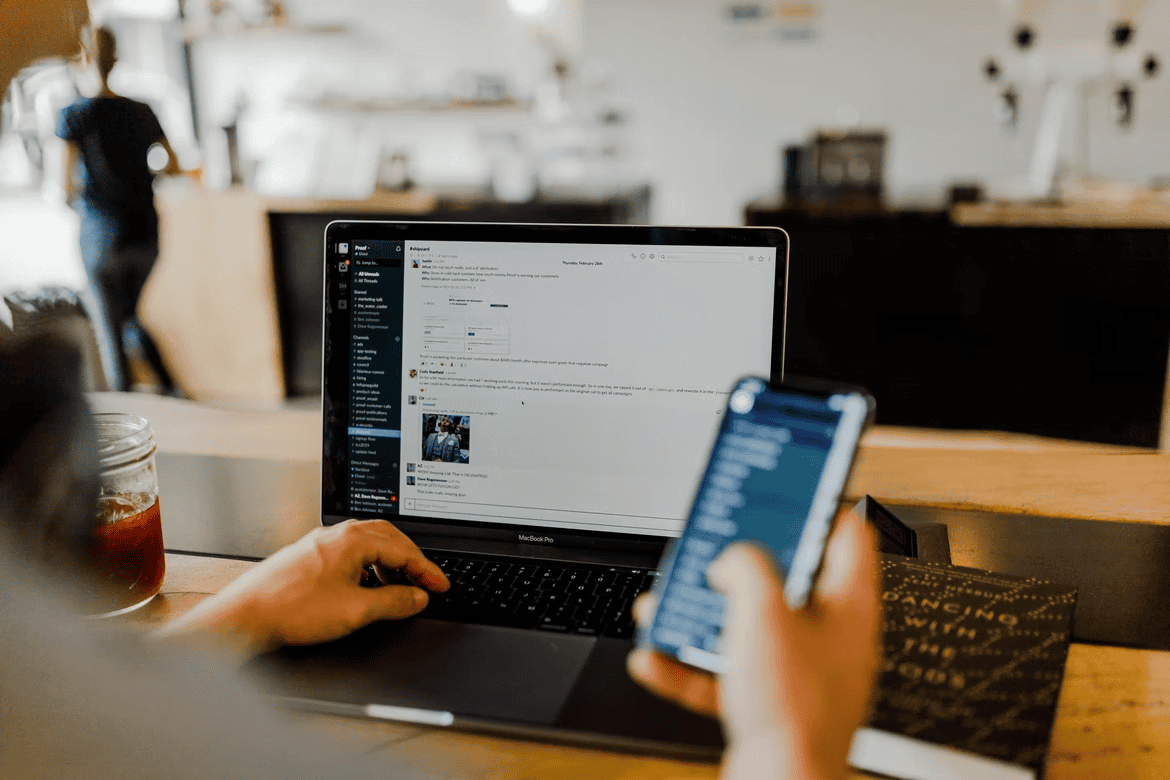 When you have a social media content calendar, you don't have to think about what you should post next every day or week. The answers are all laid out in your social media calendar. This saves valuable time that can be better spent on other aspects of running your business.
You can't expect to successfully use social media if you don't take the time each week or month to plan what content will go into your feed. By batch scheduling, it is possible to have posts ready without constantly monitoring for inspiration – which means that even when life gets hectic (like during an intense work deadline), there'll still be fresh material on hand.
This doesn't just apply to blogs and posts, either. It also helps videos stay interesting by ensuring they are constantly being updated rather than publishing new footage daily without any thought put into organization whatsoever.
You Can See the Big Picture
A social media content calendar gives you a bird's eye view of all the content you have planned for social media, which helps you avoid posting duplicate content, spot any gaps in your content strategy, and prepare for significant events or holidays.
Having a social media content calendar lets you create batches of content that follow the growth line of your company. Not only will this keep your company growing, but your team will also experience fewer errors with messaging and posting, increasing productivity.
Reduces Errors (Spelling and Otherwise)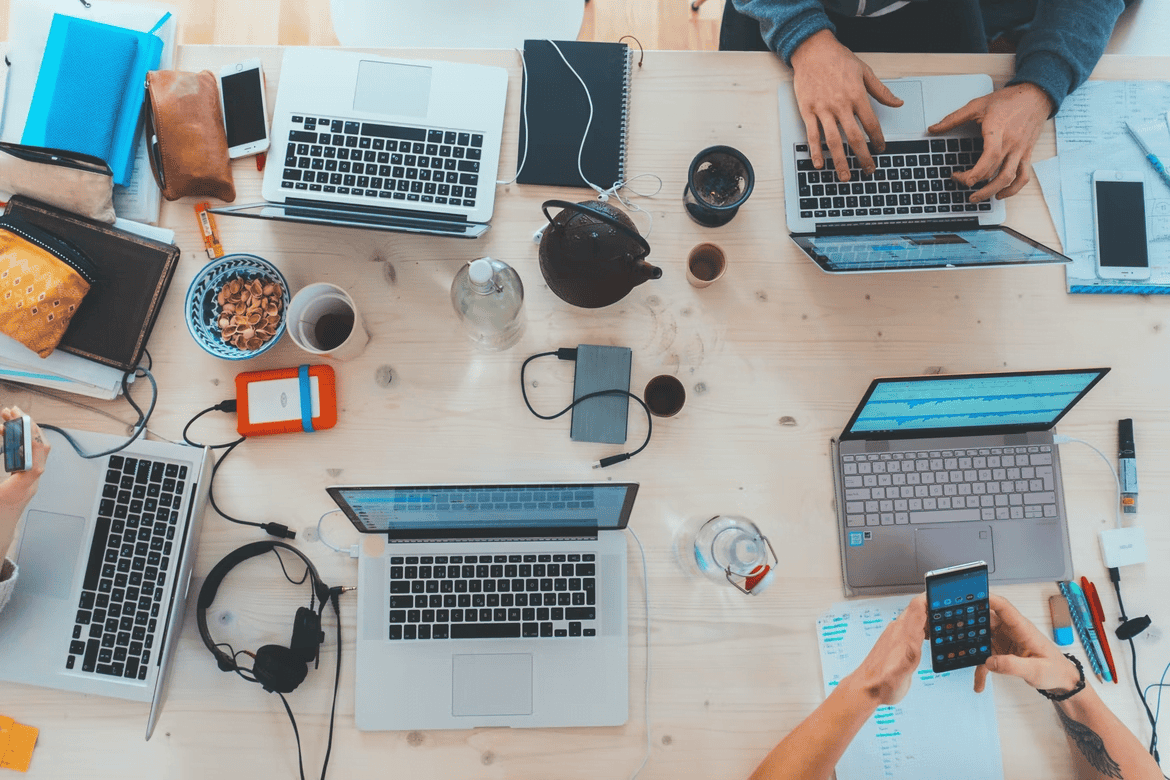 Let's face it, we're all human and make mistakes. But when you're responsible for posting on social media for your business, even a tiny mistake can be costly. A social media content calendar catches spelling errors and other potential mistakes before they go out to the public, which saves you from embarrassment and maintains your credibility as a business.
Planning your posts ahead of time means that you can work on creating content at any point throughout the day and when it's most convenient for you. Having a content calendar means you won't have to rush through a post at an inconvenient time to get it out in time, reducing the chance for errors.
By utilizing a social media content calendar, you'll have more time to think about what kind of text might be best, fact-check information from sources outside academia, and make sure all names of organizations are correct.
You Can Post Consistently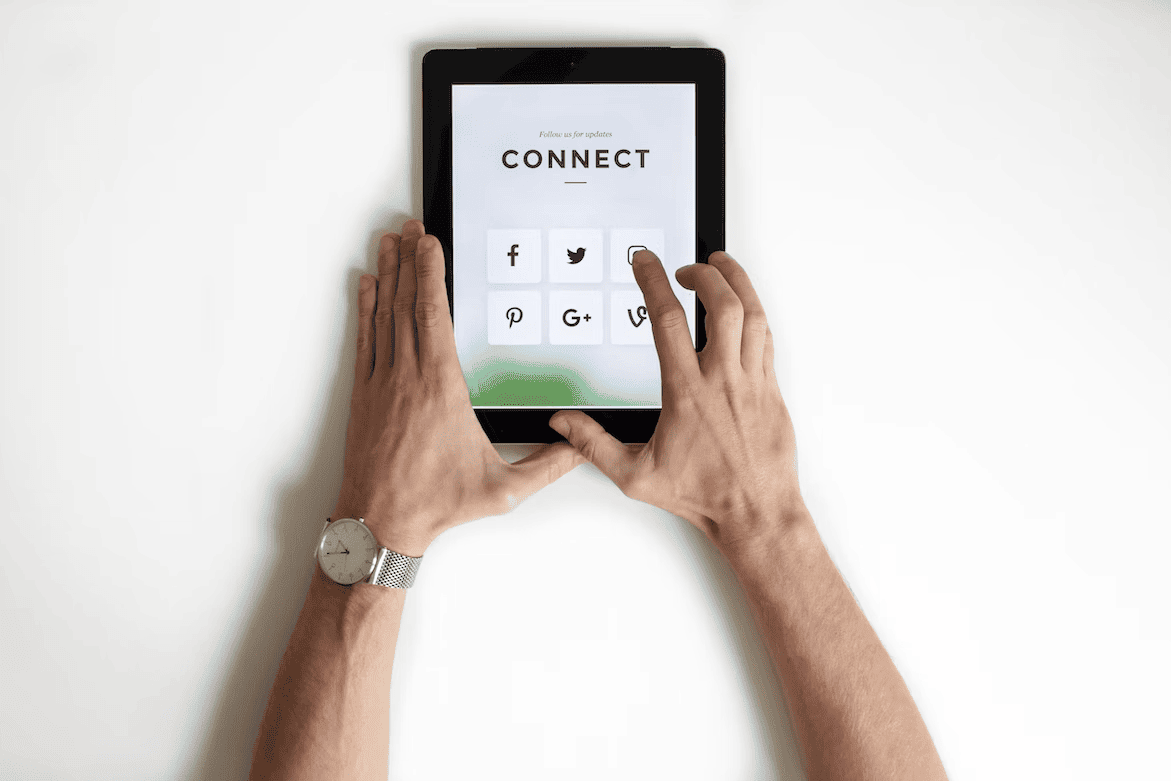 A social media content calendar helps you space out your content, so you're not posting ten pieces in one day and nothing for the rest of the week. Posting consistently keeps your social media followers engaged and more likely to see (and click on) your future posts.
The more you post, the better your chances of getting in front of your target audience. The frequency of posting on social media is something we think about a lot. However, while we want to maintain a constant social presence, a calendar plan for seasonal business ebbs and flows (like holidays) can automatically scale up or down posting according to demand.
Additionally, a sharing schedule will increase audience and traffic engagement. If you need to share essential and relevant information with your audience, a sharing schedule can ensure that they receive the required content precisely when needed.
Create Higher Quality Content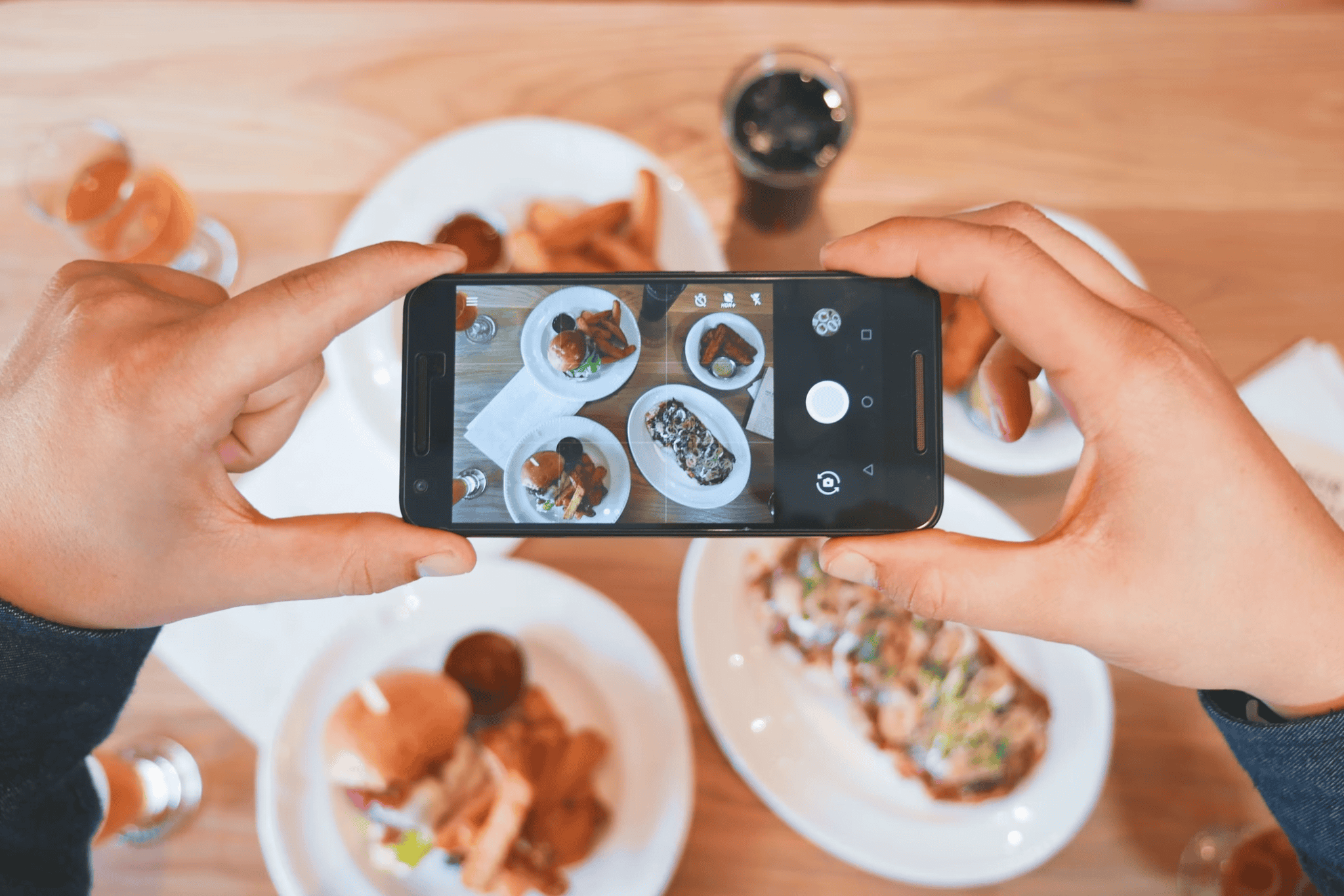 When you plan, you have time to create higher-quality content more likely to resonate with your target audience. This could be anything from a blog post or video to an infographic or social media contest. Whatever it is, pre-planning gives you the time needed to produce truly great content.
Most search engines today are smart enough to pick out quality content and prioritize it over quantity-centred content. When you post quality content, your website will engage better with your customers. More engagement means you can drive more people to your call to action, whether to purchase products, sign up for your newsletter, or anything that moves your business forward.
Mixing new ideas with evergreen content is an excellent way to update your social media calendar. Don't be afraid to mix it up.
Write timely, viral material when you have them and schedule them as your 'bread-and butter' chronicling for all those who want more from their social media experience. However, you also need to post something familiar for people to read while scrolling through Facebook hourly (you know, those days when you only refresh your feeds because someone tagged you).
Whether you are working with a team or on your own, sometimes inspiration comes at different times. Suppose you have evergreen content planned and scheduled in your content calendar. In that case, you can be free to add in content when creativity and inspiration strike without worrying about the quantity of content you post.
You Won't Miss Out On Important Events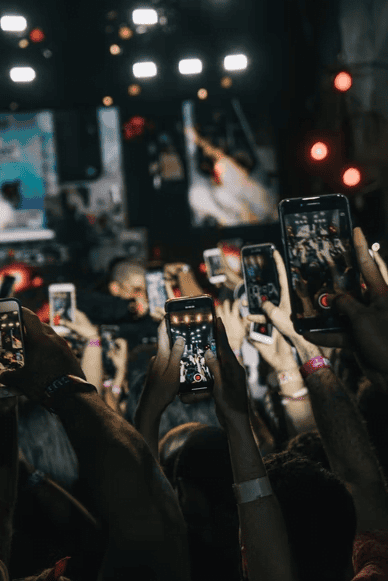 By planning, you won't forget to post about important events like holidays, product launches, or company milestones. You can also take advantage of social media holidays like #NationalCoffeeDay or #ThrowbackThursday to promote your business.
There are many smaller "holidays" that your company could take advantage of. But since they are not as mainstream as Christmas or Halloween, you may not remember to publish posts about them. A great example is "national" days.
For instance, August 21 is National Spumoni Day, National Senior Citizens Day, and National Brazillian Blowout Day. Suppose you operate a gelato shop, seniors care center or hair salon. You could use these days to promote your organization, raise awareness, or have a sale.
With a social media content calendar, you can find all these National days ahead of time and schedule your posts to take advantage of them, ensuring you don't miss out on a great advertising and marketing opportunity.
Create More Ambitious Social Media Campaigns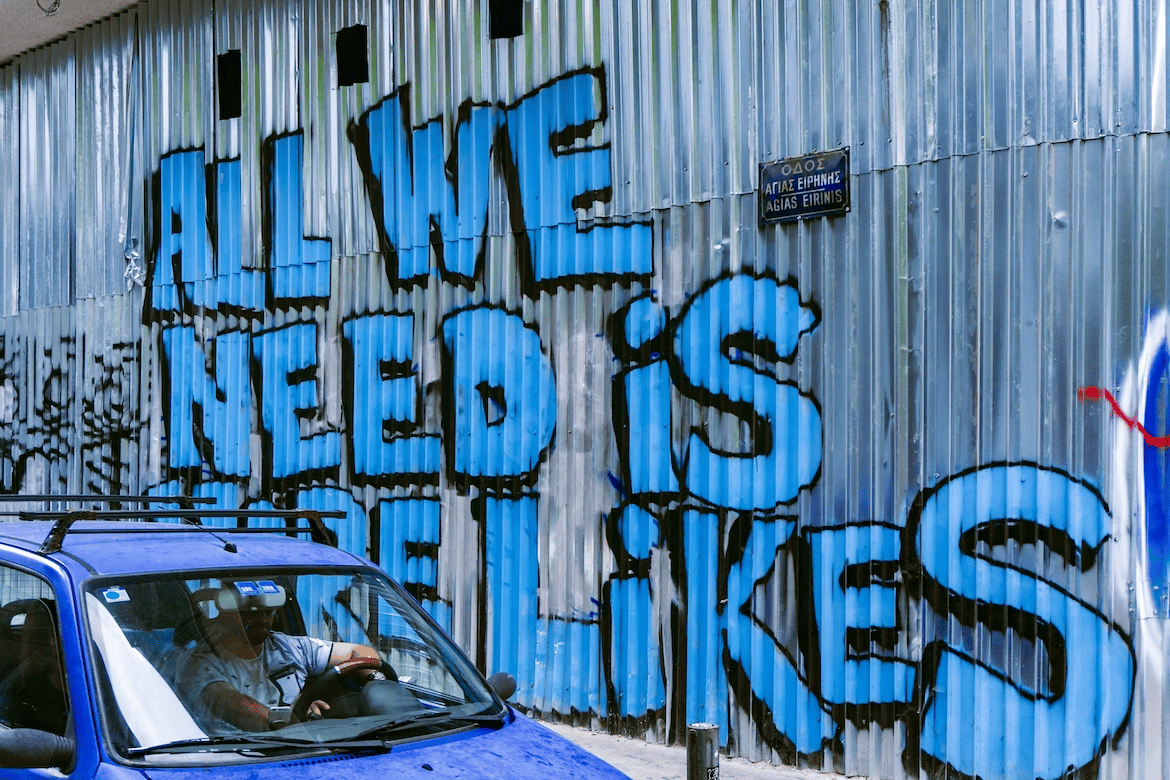 A social media content calendar can help you plan and execute more ambitious social media campaigns. For example, if you want to run a social media contest, a content calendar can help you plan and promote the game and keep track of entries and winners.
Additionally, when you know you have an extensive social media campaign coming up, a social media calendar is a great way to engage with your audience and take advantage of social media opportunities.
A calendar can help you identify when you can exclude specific campaigns or when you need to create a campaign across multiple platforms. When you have an extensive upcoming campaign, it's beneficial to see how everything will look from a bird's eye perspective, and a social media content calendar can give you that ability.
There are additional benefits from putting together multiple campaigns on different social media platforms at once. If one aspect doesn't work out as planned, there are still plenty more where those came from.
Track, Analyze, and Improve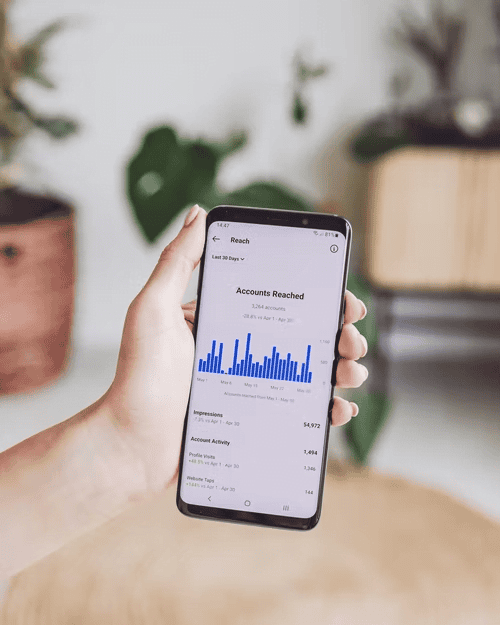 A social media content calendar also allows you to track the performance of each piece of content you post. You can analyze the data to see what is working well and what isn't. Then you can adjust your social media strategy accordingly to improve your results over time.
Social media analytics can make or break your online presence, and when you're investing time into content creation, it's essential to know what works. Understanding the analytics of your social media content could mean the difference between exponential growth and stalling for your company.
A social calendar allows experimentation to track results over time, so you can see if posting during the Super Bowl was successful and flops like your post on Mother's Day.
Some social media strategies may lead to wasted efforts. In contrast, others prove more fruitful by targeting specific demographics who might find value in whatever message/content fits their particular needs at any given moment. – whether it's getting new followers due.
What Should Be In Your Content Calendar?
Now that you have decided you need a social media content calendar, you should know what to put in it.
Here are some ideas on what you should fill up your social media content calendar with.
You Need Content That Fits Your Brand
Your brand is how you speak and connect with your customers, and social media is a great way to get that message to your customers quickly and conveniently.
To find your brand, ask yourself the following questions:
What questions do people have about your industry, product, or service?
What issues do people have with your company, product, or service?
Does your industry have frequent changes that your audience would like to know about?
Do I think of my company as a serious or fun company?
Once you answer these questions, you can define what kind of social media content you want to put on your calendar. Ideas for content on your social media calendar can include:
Case studies
Webinars
Videos
Success stories
Guides
Whitepapers
Infographics
Industry Statistics
Theme-based posts (for example, Throwback Thursday or How-to Friday or Tips on Tuesday
Plan 2 to 6 Months At a Time
You'll want to add as much content to your social media content calendar as possible. The more you can schedule, the better equipped you will be to handle any changes that may spring up.
Suppose you can plan, prepare, and schedule your social media on your calendar two to six months in advance. In that case, your holidays will be easier to manage, and your ability to pivot or add to your social media will be much easier.
Color Code Your Social Media Schedule
Social media content calendars allow you to color code your content, so you know exactly what is going out at which times. With color-coded content, you can instantly see what is going out on social media on any given day. You can quickly see any holes that may be present and fill them before they go out.
You could color code them by social media platform (blue for Facebook, yellow for Instagram, green for Twitter, etc.) or by the type of the content (blue for infographic, yellow for statistics, green for blogs, etc.)
Test, Grow, and Be Flexible
Your content and your social media content manager should not be static. If everything goes as planned, your business should grow with your increased social media engagement; therefore, your social media calendar needs to be adaptable.
Keep an eye on current trends and add more posts to your schedule to get even more engagement with your company. If a significant event happens in your industry, you'll want to add it to your regularly scheduled content as seamlessly as possible. A social media content calendar can allow you to add essential posts to your social media posting schedule quickly.
Here are more ideas for creating social media content and a content plan for your social media activities.
Final Thoughts on Creating a Social Media Content Calendar
A social media content calendar is an essential tool for small businesses. It allows you to pre-plan your content, saving time in the long run. You can also see how your content fits into the big picture. This helps to reduce errors and post consistently.
Creating higher-quality content is another benefit of using a social media content calendar. Additionally, you won't miss out on important events and can track, analyze, and improve your social media strategy over time.
To get started, consider what kind of content would fit your brand and plan for two to six months. Color coding your social media schedule can also be helpful. Finally, remember to be flexible as your business grows and changes over time.
The main takeaways from this blog post are that social media content calendars benefit small businesses because they help save time, improve the quality of content, and provide a big-picture view of social media strategy. Other tips include planning and being flexible as your business grows.
If you're ready to look into social media scheduling software, you can check out this list of the 7 best social media scheduler software to help you pick out the best one for your small business.
The bottom line is that social media content calendars are crucial for small businesses. If you're not using one, you should start today! Thanks for reading.
We hope this article has helped you understand the importance of social media content calendars for small businesses! If you have any questions or want more tips, feel free to reach out to me on social media or leave a comment below.