You've been working away for months, silently but diligently pumping out content, running ads, and engaging with your audience, however large it may or may not be.
But something isn't sticking.
No matter how many late nights you pull or how much effort you put into your social media ads, you're just not generating the volume of leads you expected.
Though it may be that you're simply not putting enough time in (66% of marketers spend just six hours a week on social media efforts), the very likely scenario is that you're just not setting yourself up for success.
So, to make sure you're getting the most out of your marketing budget spend and generating enough leads to make social media marketing a viable strategy for your company, we've compiled a list of 10 tips for improving your social media leads.
We'll start by building a strong foundation, then get into some more specific strategies.
1. Optimize your profile
Many marketers want to just jump straight into the fun stuff, creating awesome content and getting ads in front of potential customers.
That's the stuff that drives lead generation, right?
Well, yes, but only if your profiles are optimized so that prospects can find you with ease.
Advertising on social media without first optimizing your profiles is like waving a sign that says "Half price pizza" without mentioning where customers can buy said half-price pizza.
Here's what you need to do.
Make sure your contact information is available
Not every prospect is going to click through and fill out the details on the form in your ad.
And even then, much of the content you're creating isn't going to be an ad necessarily, but it still creates an opportunity for that customer to click over to your profile and then get in touch.
As long as your contact details are available, of course.
If you have a physical store, include that address and make sure you link to your website.
A phone number might be a good idea as well, depending on your audience. For example, if you sell exclusively to millennials, then you might leave the phone number out since they aren't going to call you anyway.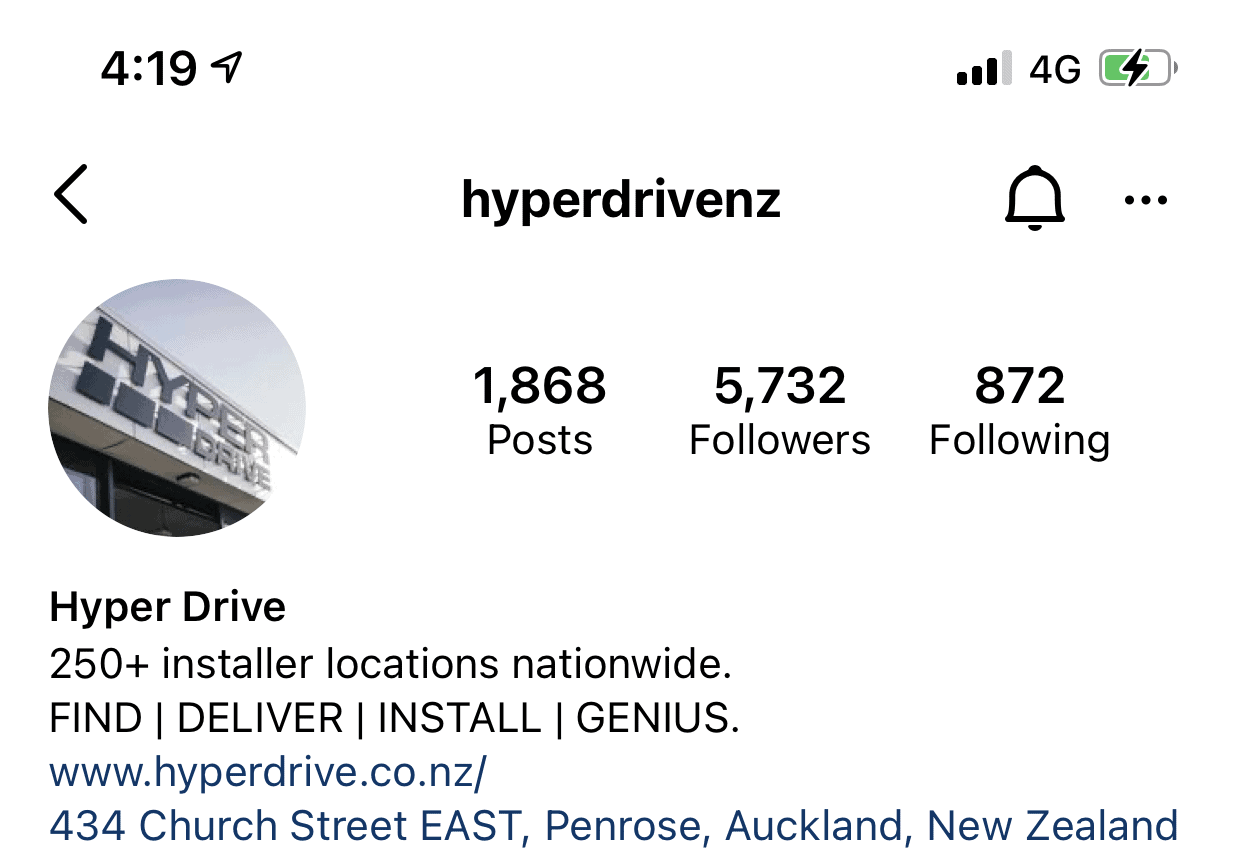 Consider also adding links to other social media profiles that prospects might wish to follow you on. This can enhance your organic reach across different platforms.
Add some CTAs and links to your profiles
To encourage your prospects to take action, consider adding a specific CTA to your profile.
For example, this coffee chain has identified that directing customers to their menu rather than their homepage or list of locations results in a stronger conversion rate and a higher average sales value (because they buy food as well as coffee).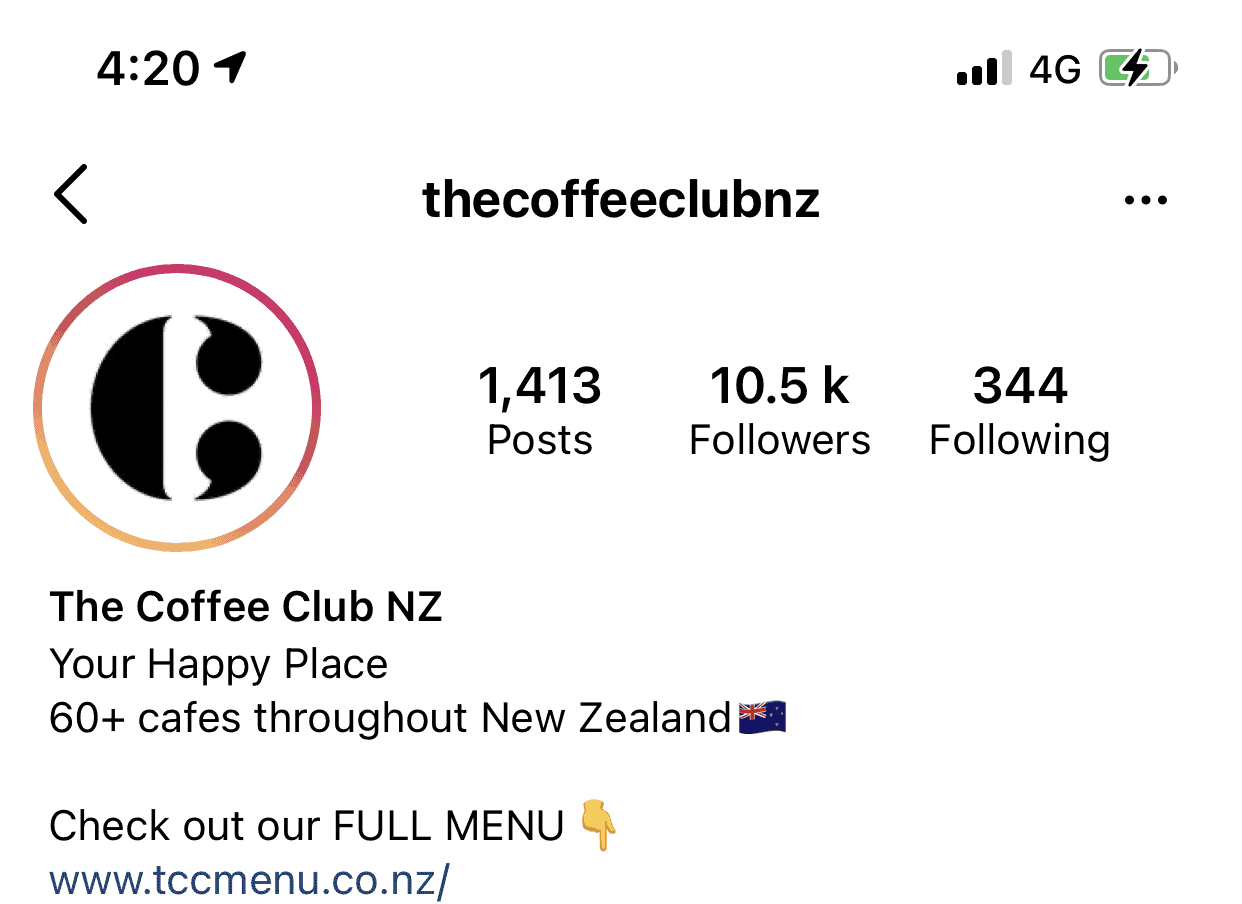 Remember, your social media profile isn't the place you want your customer to end their journey. You need to gently prompt them to take some form of action, like sign up for that epic mailing list you've just created.
Use bio/about sections to promote your unique selling points
Don't assume that your prospects know who you are and what you're all about.
Even SaaS giants like Salesforce still need to prove their value, and you can use your social media profile bio section to do this.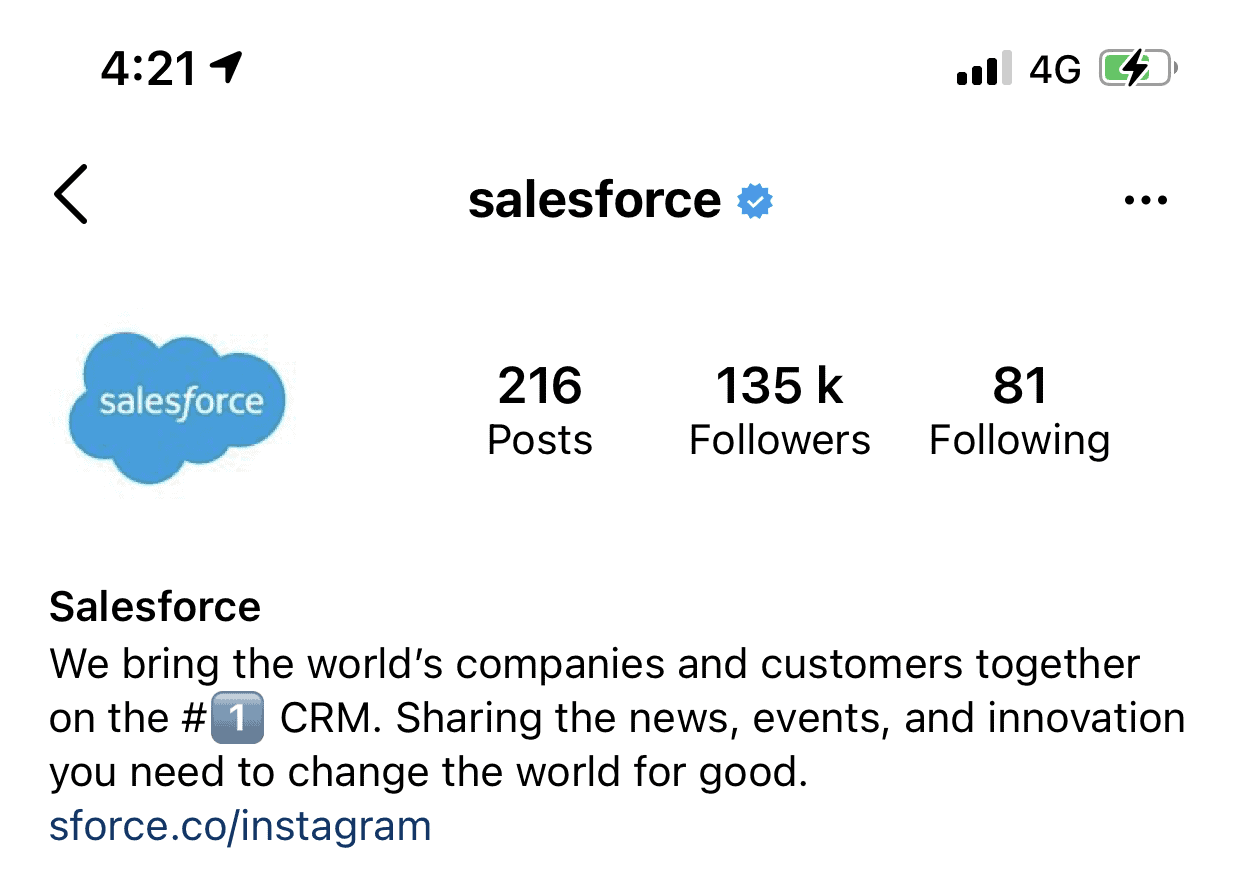 This short and sweet bio speaks to Salesforce's market capitalization and also creates a little intrigue and social proof by calling out the fact that they work with some of the world's largest companies.
Design professional profile and cover pics
Many businesses neglect to add a cover picture on their Facebook or LinkedIn page or simply use images that don't fit the dimension of a circular profile picture nicely.
Before you go splashing lots of cash on social media ads, consider allocating a little of that spend to a capable graphic designer who can create stunning social media images for your profiles.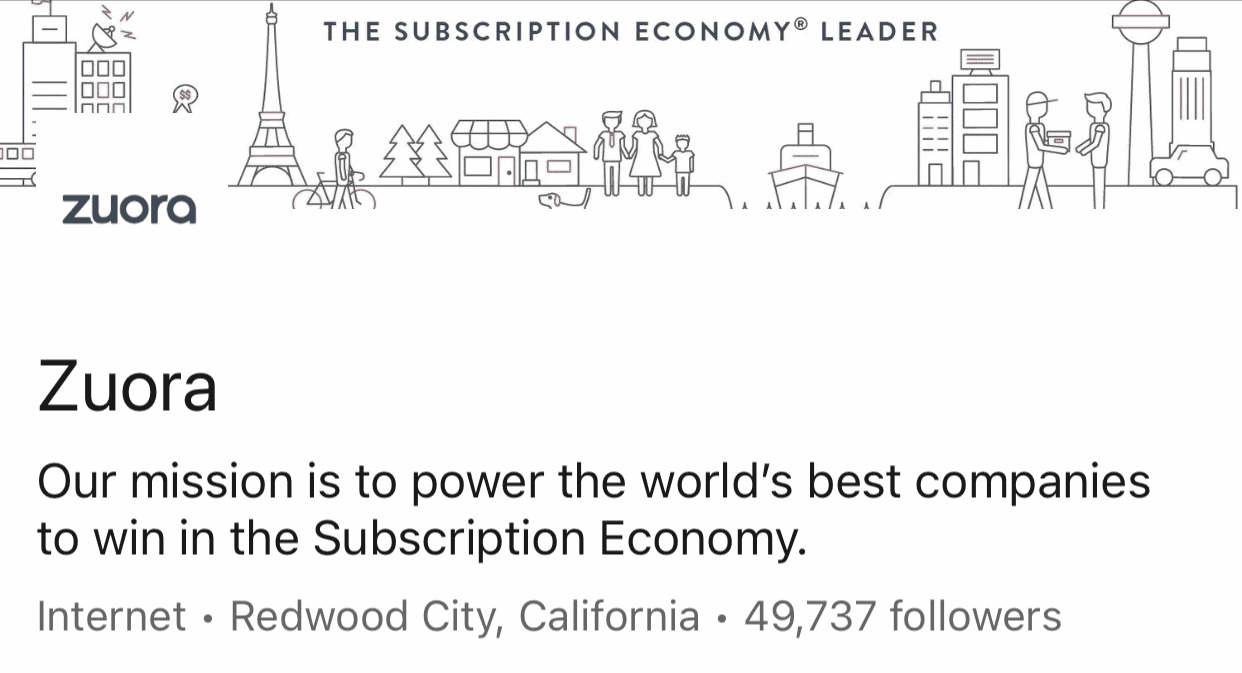 This example from Zuora is simple yet elegant, proving that you don't need to spend thousands of dollars to give your profiles a more professional look.
2. Audit your social media presence
Maybe you're starting from scratch here, in which case this might not be an immediate action, but more something you can use in the future.
If, however, like many businesses, you're already using social media and you're looking for a way to boost lead generation, you should start with a thorough audit and analysis of your current social media activities.
Tools such as SEMRush make this easy and also allow you to schedule posts, track competitors for future ideas and insights, and even create ads directly within the software.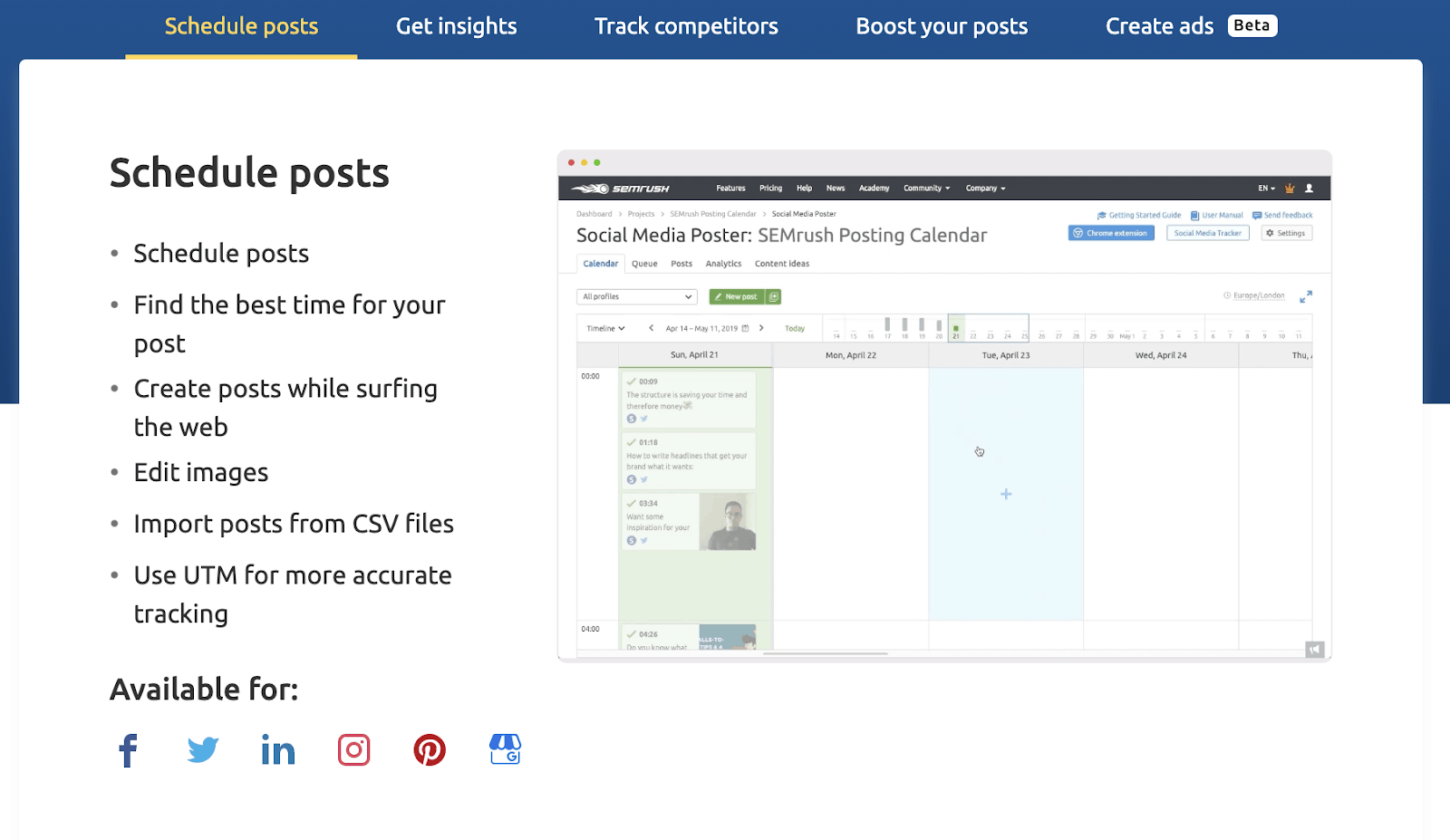 A social media audit can help you understand how your previous actions have been performing, which can, in turn, inform changes to your content marketing strategy as a whole.
3. Use polls to better understand the intent and need
Creating polls on social media platforms allows you to not only engage with your audience in a meaningful way (they feel that they are being heard) but provide valuable insights both for your product team and your future marketing efforts.
For example, imagine your software offers both of the features mentioned in this poll: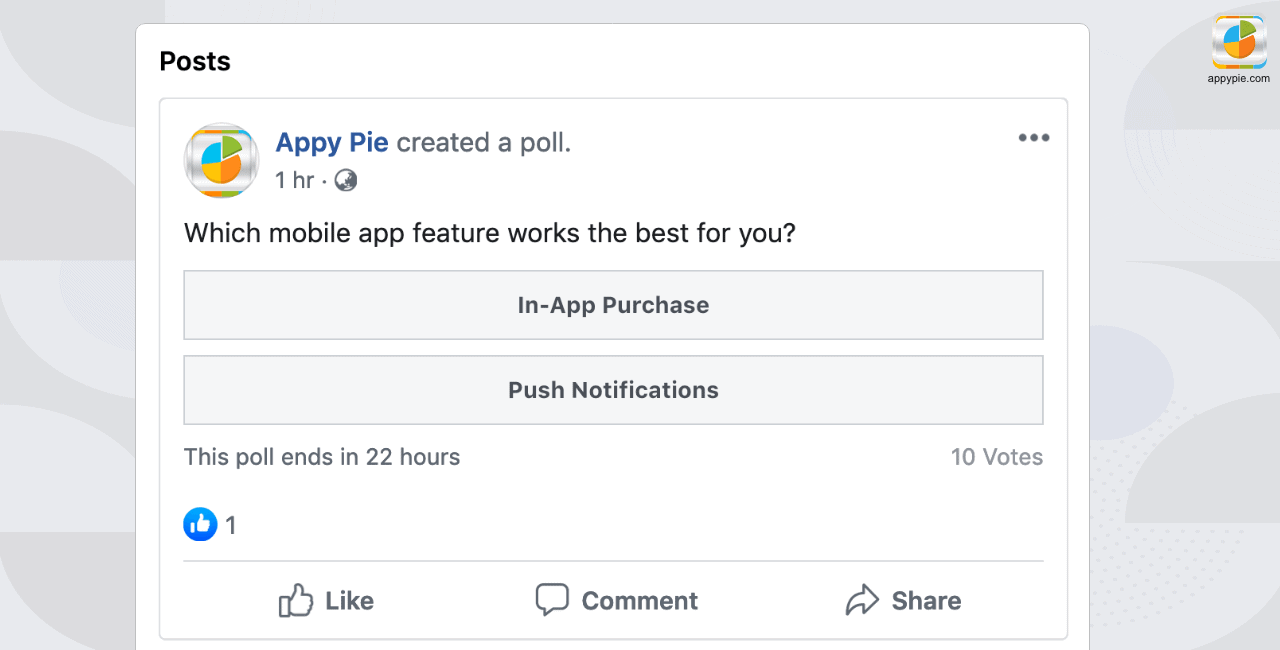 If, for example, the outcome is an 80/20 split in favor of in-app purchases, then you might decide to promote this feature more heavily than push notifications. It is clearly a feature that is more desirable to your user base.
You can even go as far as to ask questions like "How valuable would you find a comprehensive guide to XYZ?" to help validate your content ideas.
Let's turn now to some specific tactics you can employ to ramp up social media lead generation.
Also, for better understanding of the clients and to gather maximum feedback, your first choice shall be the chatbot. As it helps in generating leads and feedback with ease!
4. Offer the right incentive
People won't click on your ad if they have no good reason to.
We all see enough content, organic or paid, on a daily basis. You can guarantee that your viewers aren't going to engage with most things they see on social media unless the incentive is right.
Take Nlyte, for example.
One of its main products is a data center infrastructure management software platform.
A mouthful for those of us not in the industry, for sure, but anyone in that space knows exactly what this means.
And guess what?
They're probably interested in hearing some data center infrastructure insights, which is exactly what Nlyte offers, in the form of an ebook.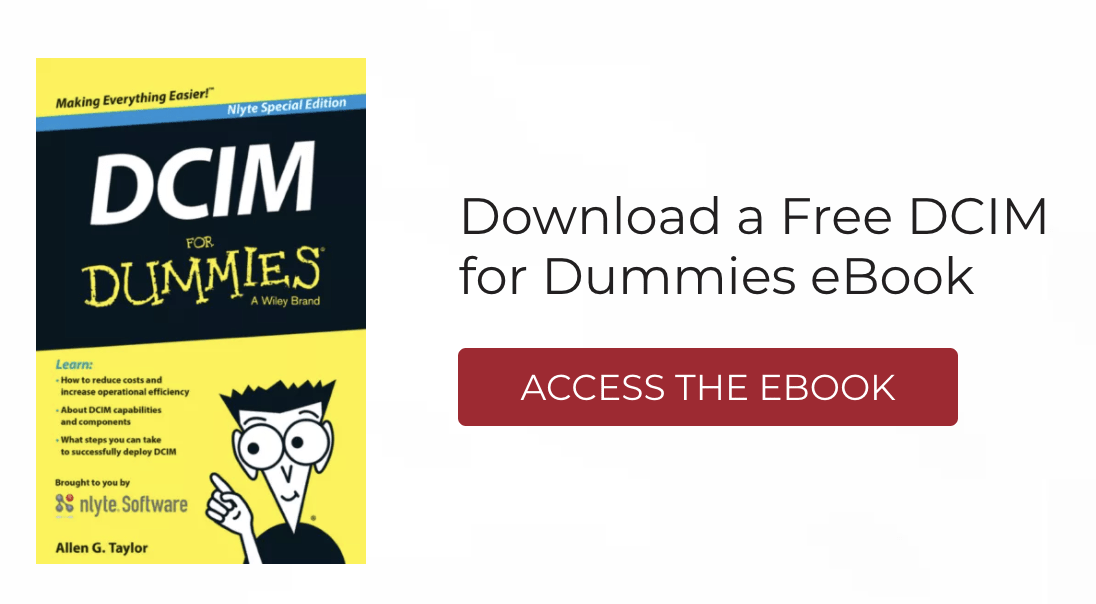 To access this ebook, customers need to hand over a couple of details.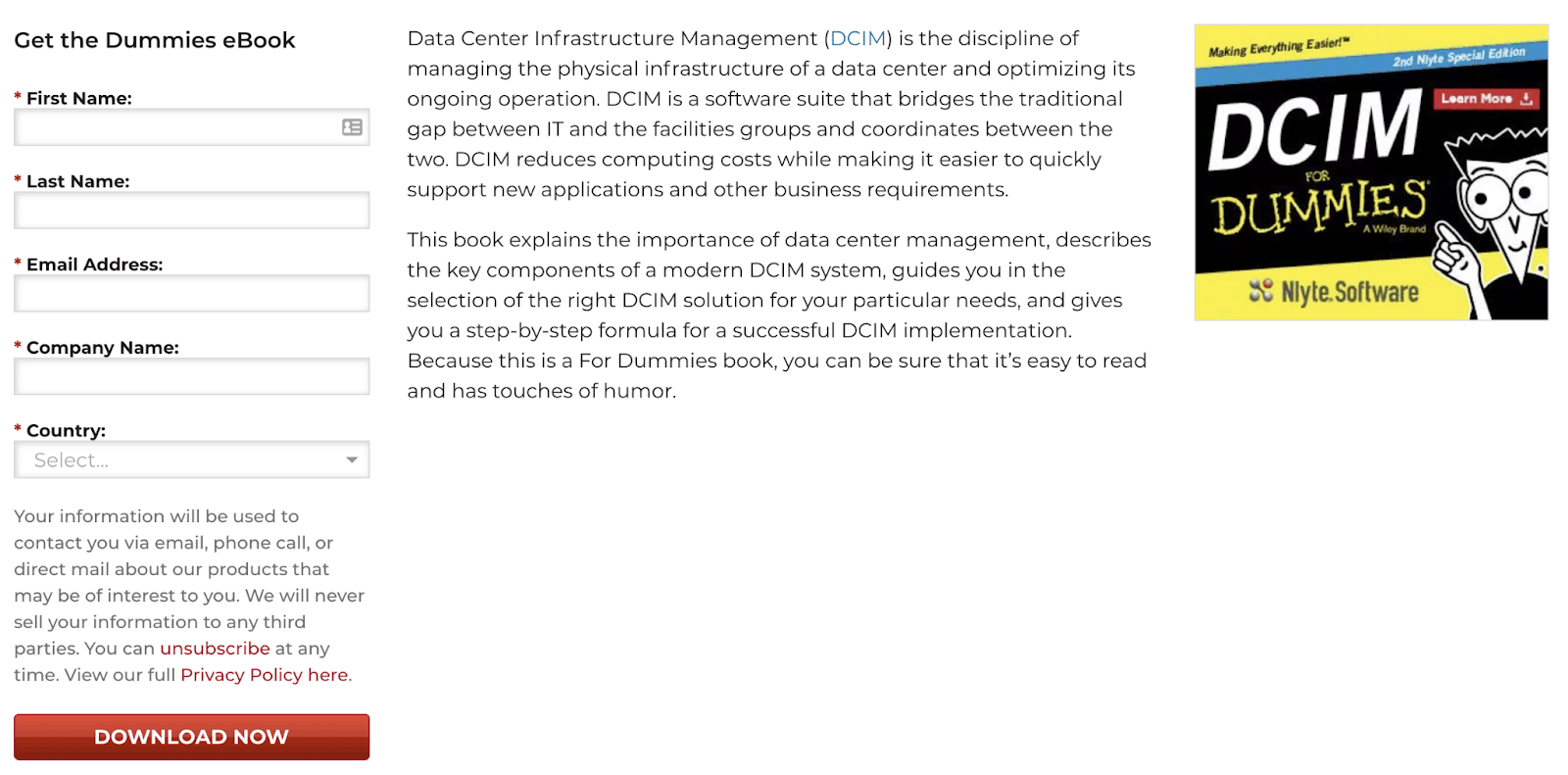 Boom: lead generated.
5. Special offers
There are other incentives you can offer your prospective clients, though,
One of the most powerful incentives you can offer is a giveaway or special offer using a lead generation platform like Woorise. Everyone loves getting something for nothing, right?
Check out this example from Swagbucks: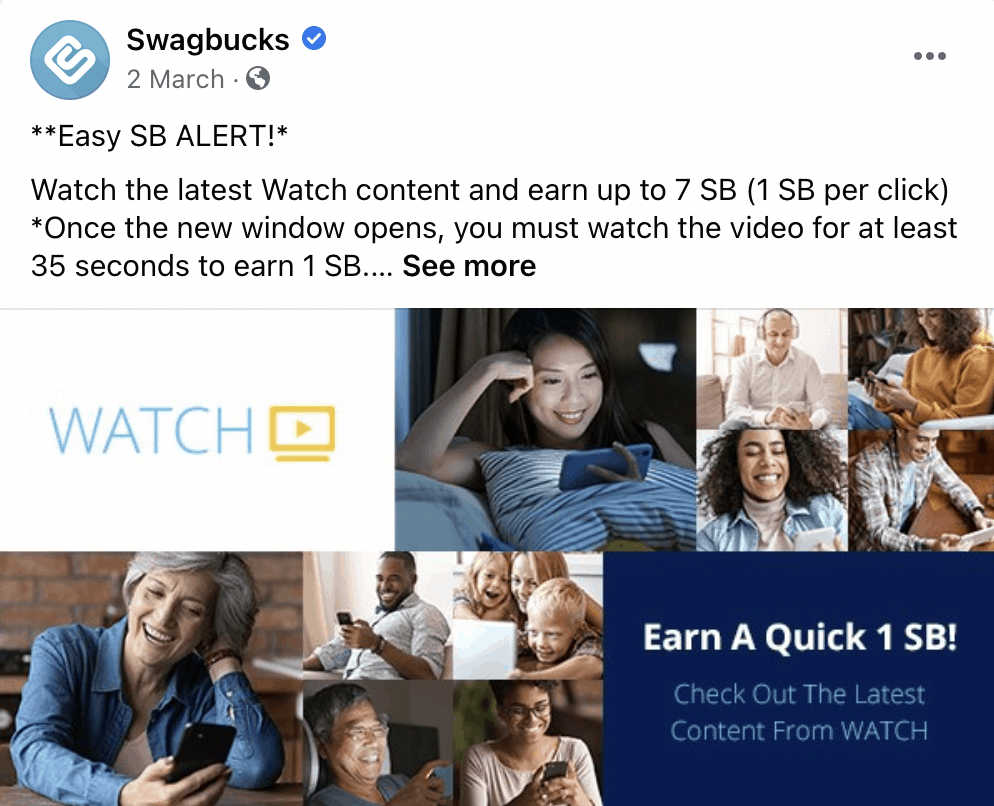 It's a pretty simple proposition: you watch some content for at least 35 seconds (hardly a significant period of time), and you earn 1 SB.
Convincing, right?
It's a great way to get prospects involved, as the entire point of signing up to Swagbucks is to earn SBs. Customers are more likely to want to add to that pile if there's something already in the bank.
You can implement a similar strategy by offering a free trial, consultation, or discount on your services, depending on the vertical you're working in.
6. Narrow your targeting
53% of the world's population is now on social media. That's 4 billion people.
That might get you a little excited, considering the massive opportunity that is out there for you if you can get your social media game on point.
But here's the problem:
Not everyone is your customer, no matter what you're offering.
You could be selling something as universally required as toilet paper, and still, not everyone is going to be your customer (when was the last time your 11-year-old went and bought a 12-pack of toilet paper?)
The lesson here is that the pond is big, and if you're serious about pulling a fish or two out of it, you'll want to narrow down the area that you're fishing in.
These days, targeting is easier than ever, especially on platforms like LinkedIn, which allow you to get hyper-specific with details such as:
The company they work for
Demographics (age, location, gender)
Job roles
Interests and traits (such as likes and follows)
Education
Previous job experience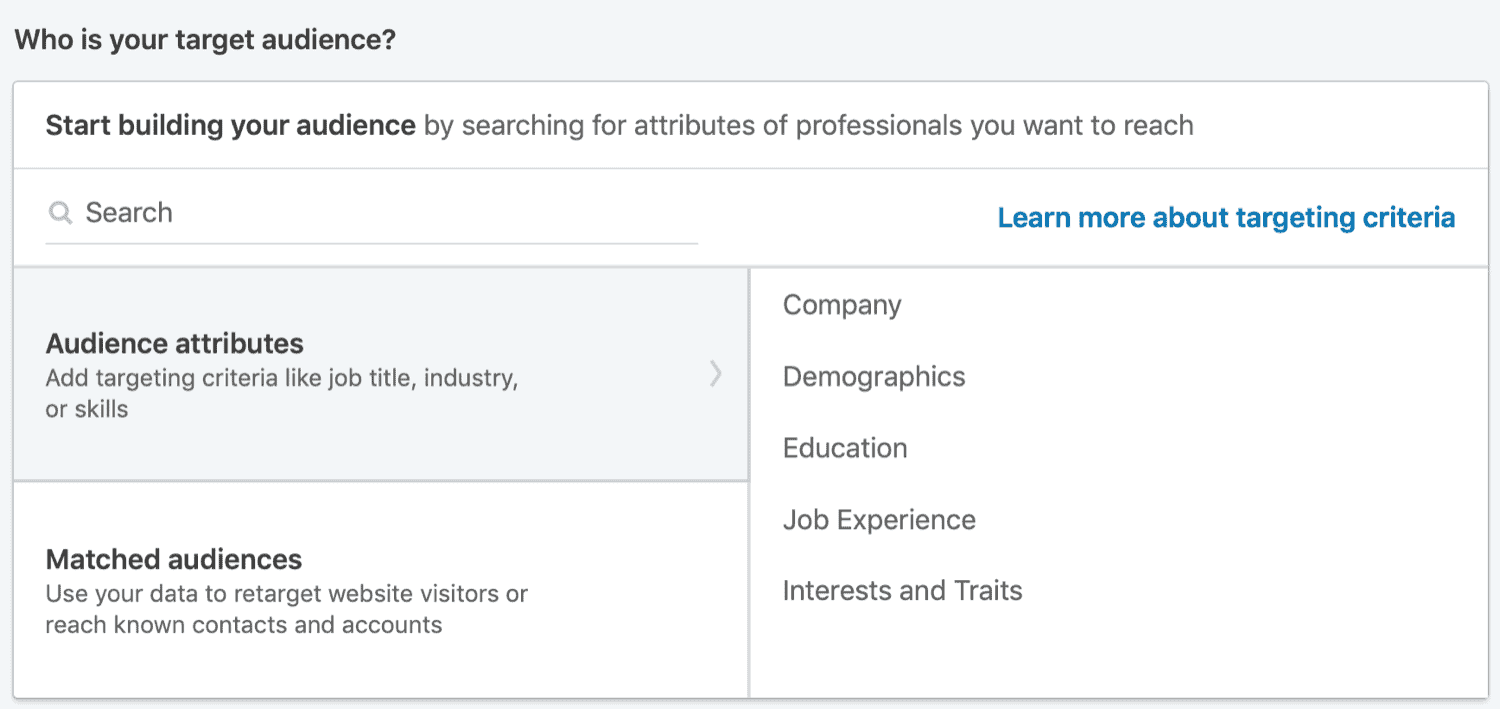 The idea here is to get uncomfortably narrow.
Remember, lead generation is not about quantity, it's about quality.
Okay, it's about quantity as well, sort of.
It's about the quantity of quality leads. There, are you happy?
7. Ensure your content is visually appealing
One of the biggest challenges that social media marketers face is creating content that stands out in viewers' social feeds.
Perhaps the best way to make your content count and cut through the noise is to ensure that everything you create is visually appealing.
That doesn't just mean pretty colors; it means picking the right medium for your platform and post.
For example, Twitter posts with video perform, on average, 10x better than text-only posts in terms of audience engagement.
Video isn't the only visually appealing content form, though.
One way to spice up text-only posts and add a bit of interest to what could otherwise be a fairly bland and boring bit of content is to create an infographic.
On Facebook, especially, posts with images are shared significantly (about 55%) more than text-only posts.
8. Promote gated content
Nine times out of 10, the content you're creating is something you're going to be giving away for free (such as a blog post or infographic).
However, if you've created something of immense value, say an eBook or an educational course, you might decide to ask for details in exchange for allowing viewers to download said content.
This is known as gated content, and it's all about lead generation.
Most people are happy to hand over an email address and sign up to a mailing list to access something like this for free, provided the incentive is right, of course.
If your social media marketing budget is limited, consider using paid spend to promote gated content. This will maximize your opportunity to see an immediate return on investment.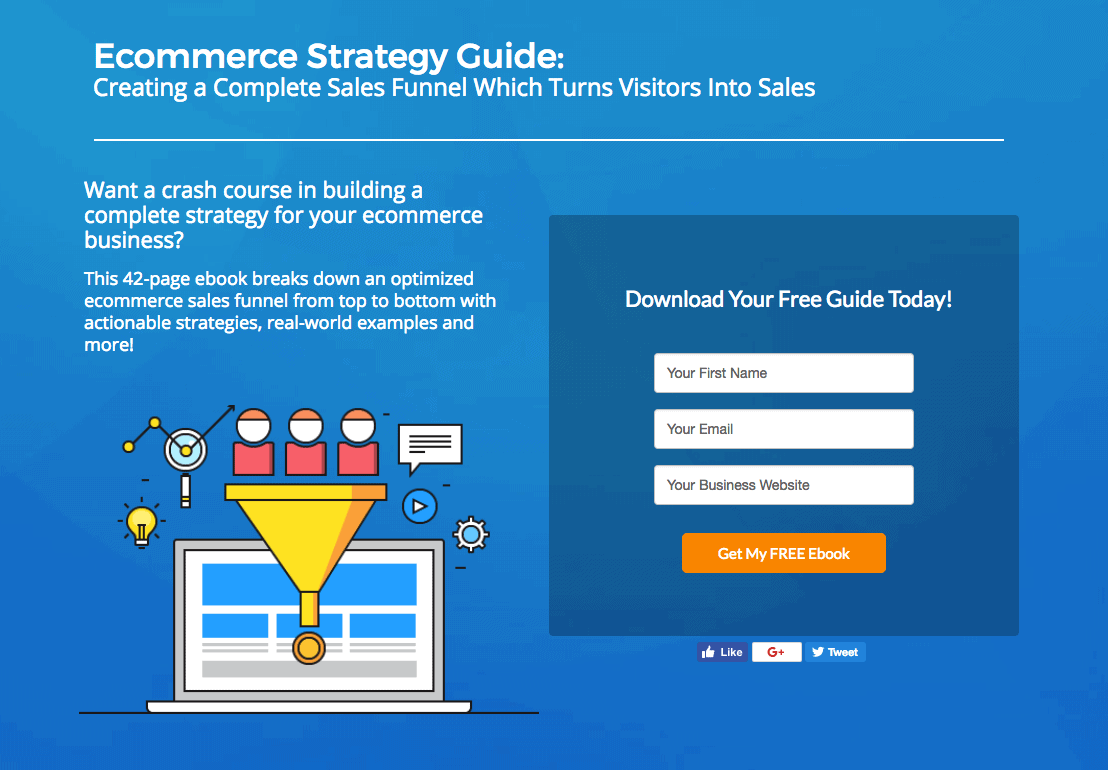 A word of warning, though: unless you're specifically stating on your sign-up form that the prospect will receive further emails or contact from your company (and giving them the ability to opt-out), you should refrain from adding them to automated campaigns.
It's just disingenuous, and people don't tend to like it. In some places, it's also illegal.
You can, however, throw those email addresses into a retargeting campaign.
If users like your gated content, you can build backlinks naturally.
9. Leverage retargeting ads
Remember just a few short moments ago when we mentioned that you want to narrow down the pool of prospects you're promoting to?
Well, one way to get hyper-targeted and boost your click-through rates is to use a retargeted ad.
This kind of ad uses a tracking pixel from your website to identify users who've been there recently but may not have purchased from you.
It then finds those people on whatever social media platform you're running ads on and gets your content in front of them. This gives you another chance to turn them from a viewer into a lead.
Here's what a retargeting ad looks like: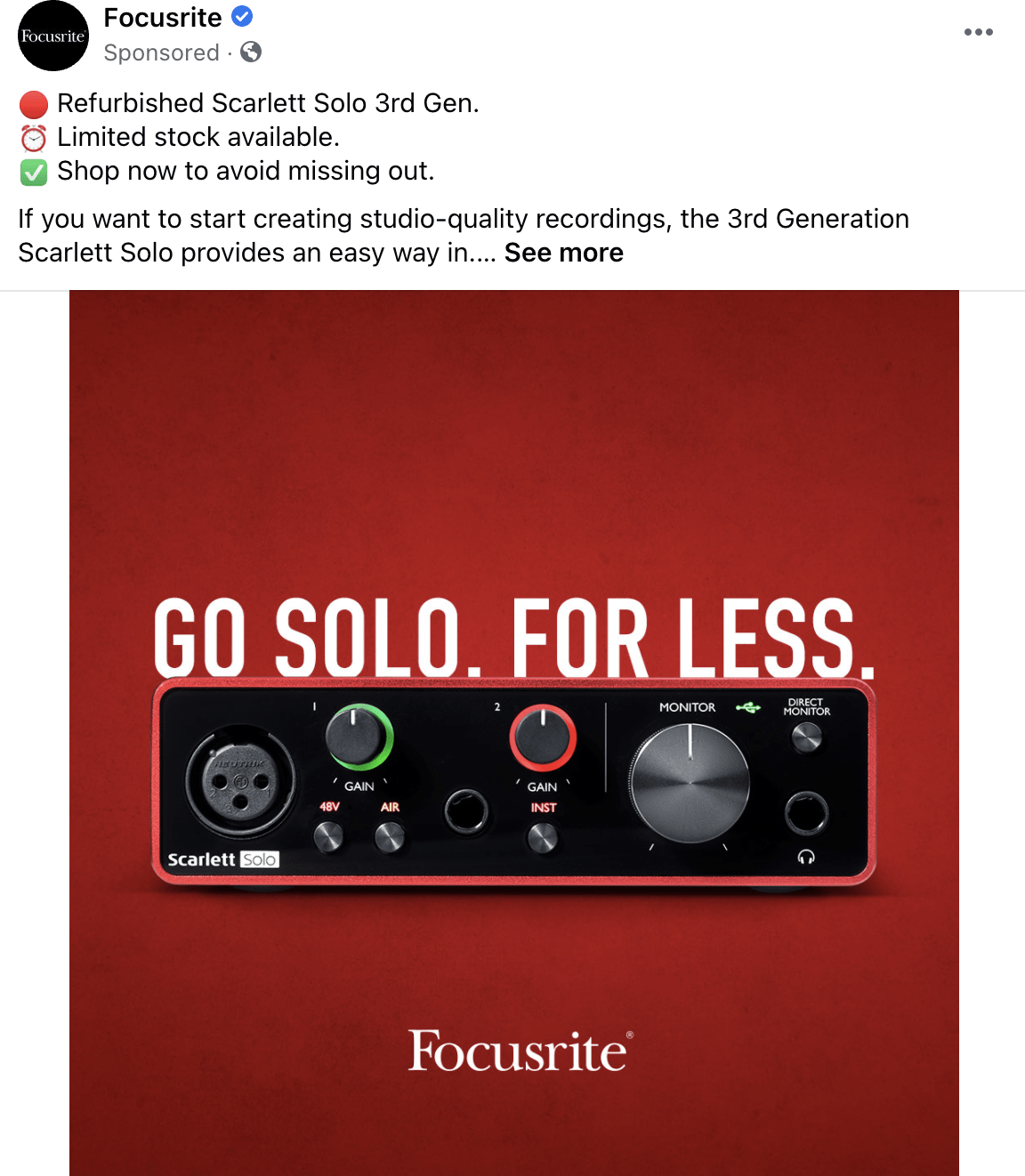 10. Try dynamic ads on LinkedIn
Our last tip is one that is specific to LinkedIn, and it's a great strategy for anyone working in the B2B space.
LinkedIn dynamic ads allow you to create an advert with fields that update and change automatically, depending on the user they are facing.
The simplest version of this ad is to have copy directed straight to the viewer using their name, like this: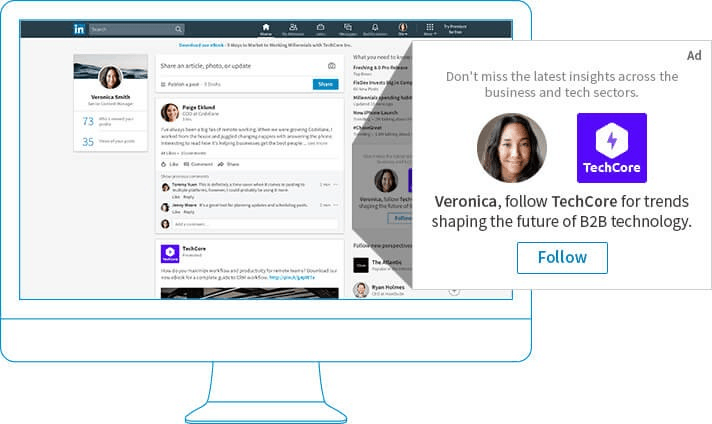 This can be a seriously effective strategy, too, with nearly 90% of marketers seeing conversion lifts upward of 10% as a result of ad personalization.
Final Thoughts on Social Media Leads
By this point, you should be foaming at the mouth with excitement, ready to dive into creating an effective social media content strategy and dramatically improve both the quantity and quality of leads you're receiving.
Let's recap quickly on the 10 tips we've looked at today:
Optimize your profile with contact details, links, CTAs, and professional images
Audit your current social media efforts and monitor them regularly for consistent improvement
Use polls to better understand your customers' needs and desires
Offer the right incentive to maximize conversion rates
Use special offers to capture attention
Narrow your targeting, so you're only speaking to relevant prospects
Focus on visually appealing content to stand out in social media feeds
Promote gated content to improve your return on investment
Leverage retargeting ads to give yourself another shot at turning viewers into leads
Try dynamic ads on LinkedIn to amp up your personalization
And, on the whole, don't forget to take advantage of software platforms that allow you to automate repeating tasks that are necessary for the success of your social media campaigns.
Wondering how? It's what we do.
Check out how Bulky can transform your social media presence today.