Did you know that poor quality is one of the reasons why your followers may be dropping out of following your brand on social media? Studies have shown that 49% may jump ship to a competitor if your efficiency and quality suffer.
This puts more pressure on brands today to ace their social media marketing.
From swift content creation, community building, and promo activities, there are many overlapping tasks.
It's essential to organize and streamline your efforts to boost social media productivity and efficiency.
After all, if you don't have your organization on point, you'll waste resources and, most importantly, fail to connect with your audience.
So how do you boost your social media campaign's efficiency? We answered this question in the first article of this two-part series and you guessed it! With a social media audit.
But an audit is just the beginning.
Improving productivity is not an overnight process, but it's also not rocket science. What's critical is to measure important metrics, set a clearly defined agenda, and leverage tech to automate intensive management processes.
This article will break down what metrics to measure and share key tactics to ensure you deliver on your campaign efficiently and effectively.
Steps to Boost Your Social Media Productivity
Step 1: Define the purpose of your social campaign
After drawing inferences from your audit, ask yourself the right questions to define the purpose of your social campaign.
Here's a checklist of questions that can get your wheels turning:
What's the purpose of the campaign? What do you expect to achieve?
What type of campaign are you opting for and how will this influence your content?
How much time and commitment are you willing to invest in this campaign?
How will this campaign meet the vision of the business?
Who do you want to engage and attract with the social campaign? What actions should they take? For example, do you want to use a landing page to lead them to your site?
Formulating clear answers to these questions will help you create a clear outline of your short and long-term goals.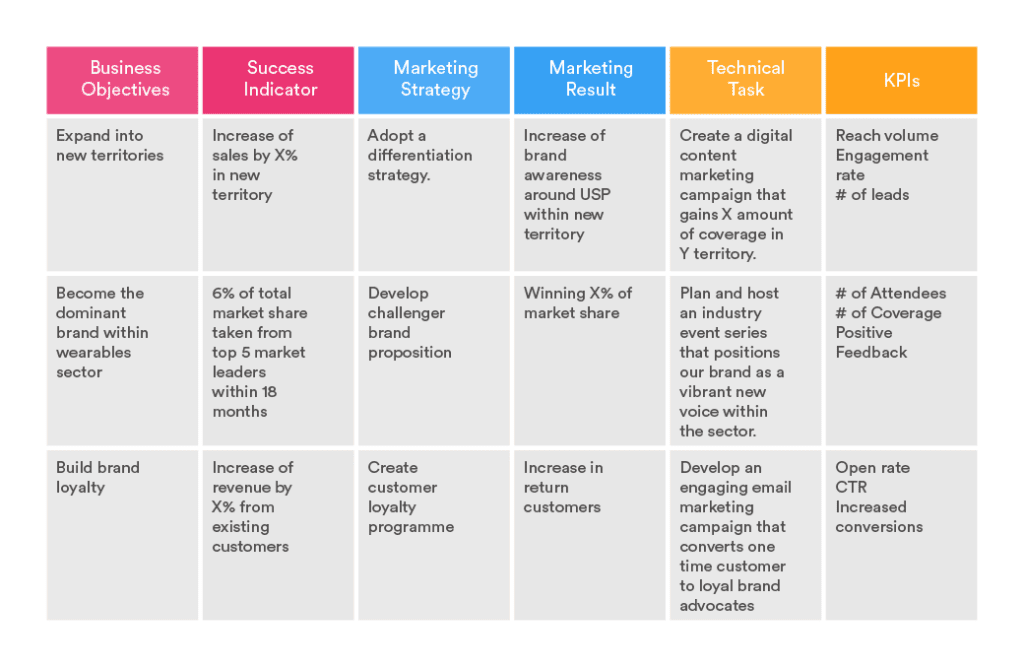 Source
It's also essential to invest the time at this stage in the ideation process. How will this campaign differ from your previous ones? How will it set you apart from your competitors?
Without answering these questions and setting yourself clear goals, you won't be able to determine how well your social media campaign is doing.
Once you've got a framework in mind, put it down into specific and measurable goals. Some common goals across social media campaigns include:
Increasing brand awareness: using metrics like the number of followers, post reach, and engagement statistics
Increasing visitors and traffic to your site
Increasing ROI
Generating new leads and improving your sales funnel
Boosting customer support initiatives
Step 2: Craft a solid social strategy
Once you have a strategy in place, you need to have an actionable plan to meet your goals.
If you don't have a plan, you are likely to waste time moving aimlessly between activities.
You will need one or more plans to address each goal, and these will need to be broken down into smaller projects.
Each project (think: Facebook ads, Instagram, etc.) will be turned into smaller tasks.
The goals you base your strategy on must be S.M.A.R.T. That is to say:
Specific: Your goal should not be vague and leave no room for doubt.
Measurable: Can your goal be quantified? Can its progress be compared and measured over time?
Achievable: Your goal should be realistic. The amount of resources you have should be kept in consideration.
Relevant: Is your goal relevant to your overall vision? Does it align with the business strategy?
Time-bound: Your goal should have a set deadline to prompt a sense of urgency and motivate you to achieve it.
Breaking down bigger projects into actionable tasks is vital to measure and track completion. You can do this by leveraging online project planning tools. The availability of tech-enabled tools helps in this arena to make the process easier and reduce the time spent on otherwise manual activities.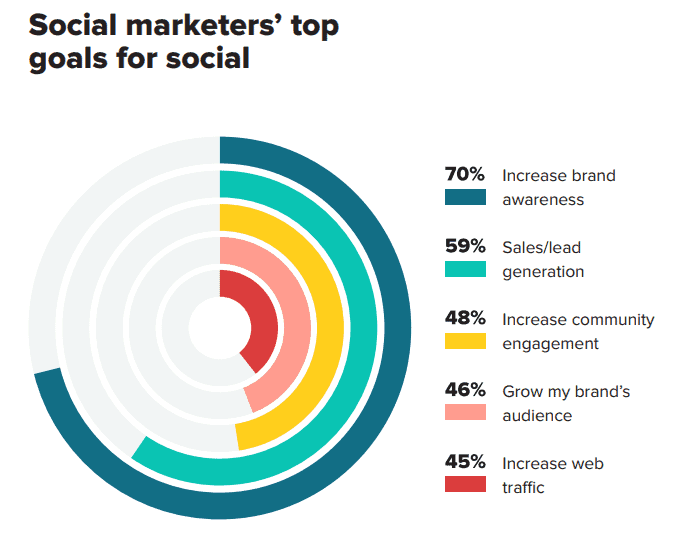 Source
Plus, having clear plans can help avoid decision paralysis and helps boost actionability.
Step 3: Setup your Social Management System
The first step to establish in an organization is to build a solid system that helps measure and track the success of your campaign.
This is where social management systems provide a solution.
Social media management tools are incredibly helpful in the planning, implementation, and evaluation of your social media marketing strategy. There are a varied number of tools in this domain for you to pick and choose from. For example, if your campaign is going to be done through blogs and WordPress, you can use a WordPress projects management tool and integrate it into your social media management strategy to boost your overall revenues.
Depending on your goals, the tools you choose to use may differ. But here's a breakdown of those you can leverage.
Integrate Project Management Tech — For organizational purposes
Project management platforms exist to help streamline the process of your campaigns. These apps offer great ways to collect your social media engagement ideas in one place and improve your productivity.
A couple of tech tools to consider in this space include Trello, Clockify, and Monday.com.
Trello is a Kanban-based board system that offers a freemium model. You can keep track of your social media campaign by creating lists and specifying tasks beneath each one. With vibrant functionalities to include deadlines and use labels for organization purposes, it's a good tool to manage an overview of your campaign.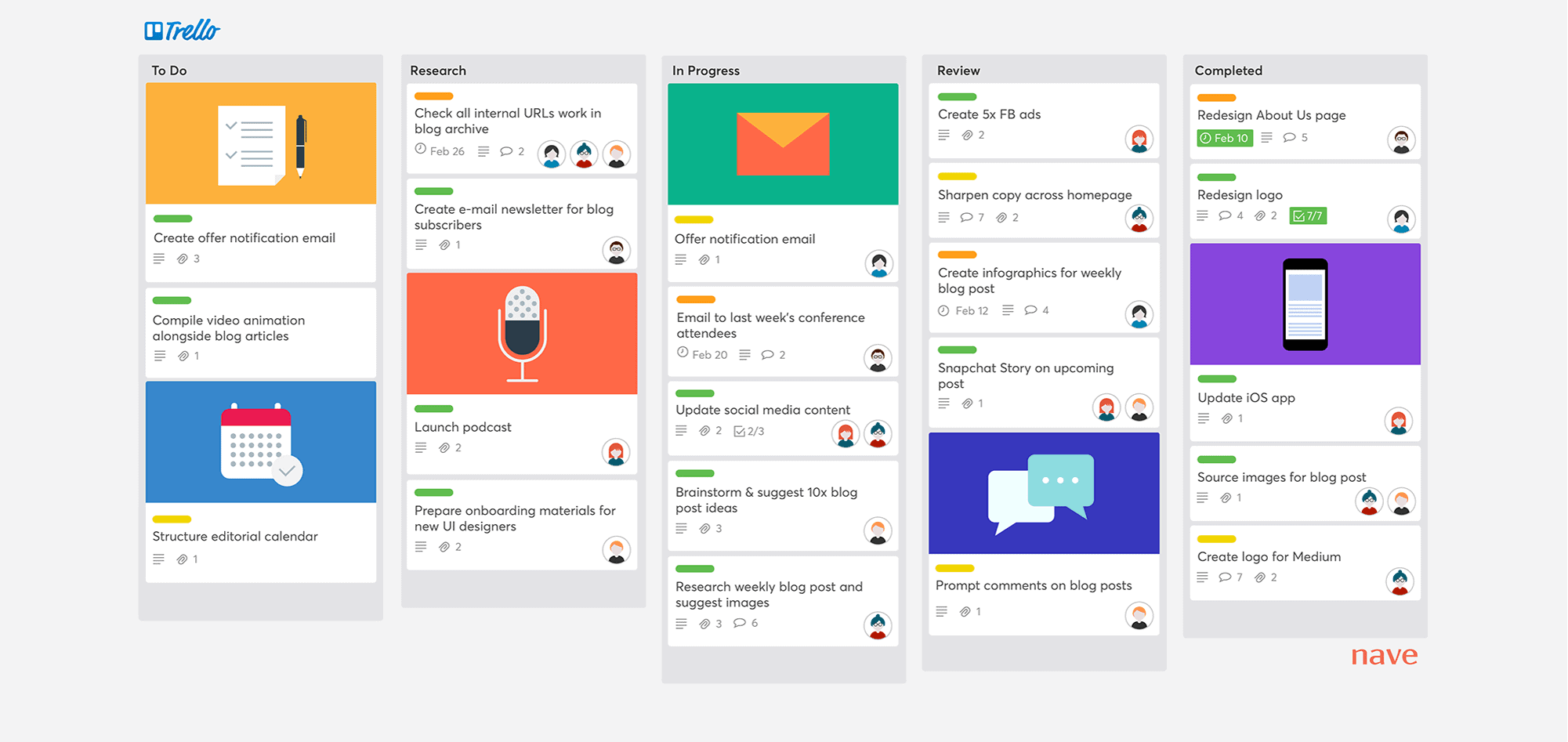 Source: Nave
Clockify is also a freemium-model based app. With a simple UI, the time-tracking software allows you to keep track of how best your team is leveraging the hours spent across projects and campaigns. With time-sheet based features and the option to export and formulate reports, it's a handy tool to track progress (think: the time-bound aspect of your SMART goals).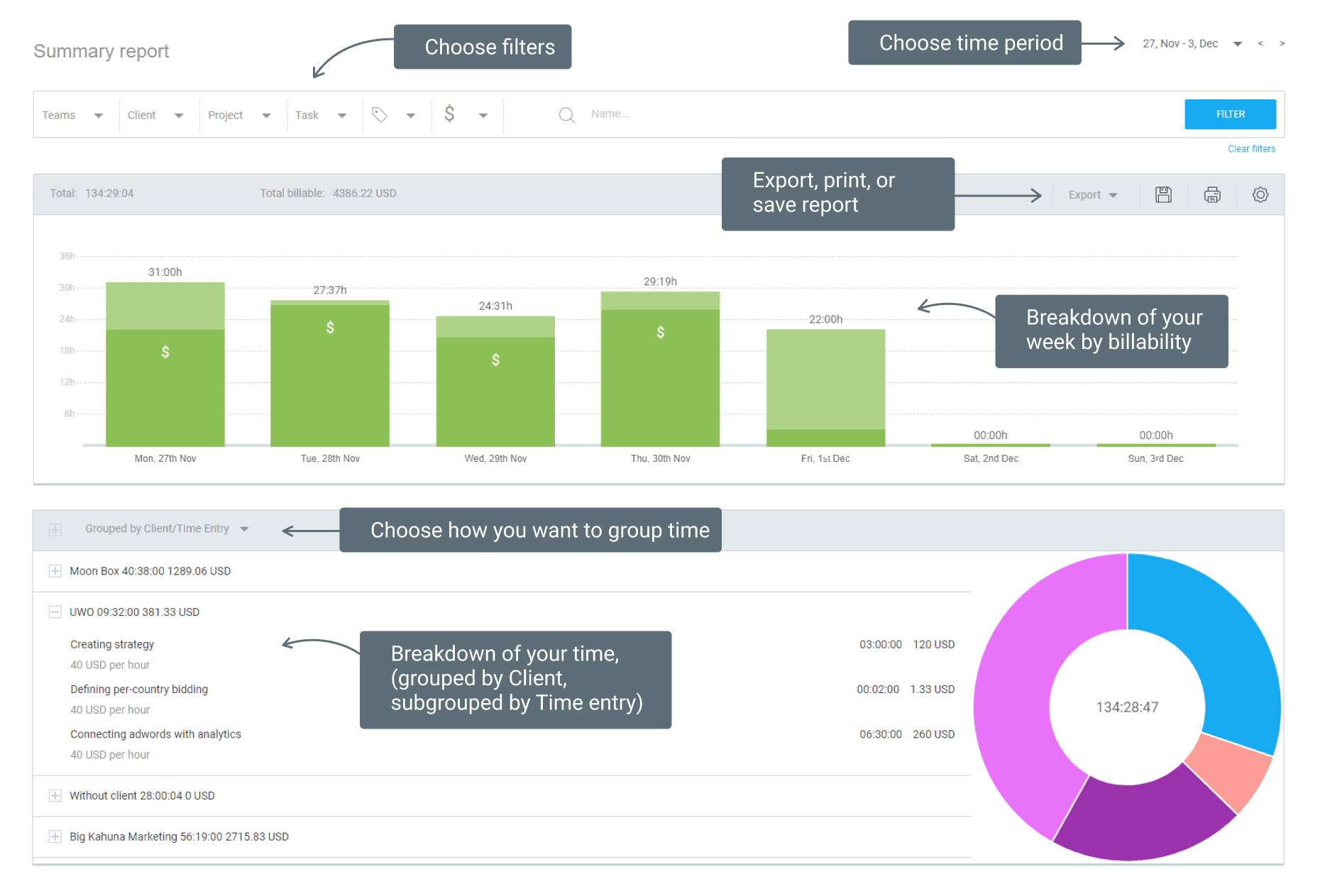 Source: Clockify
Lastly, you can opt for a fully integrated project management platform like Monday.com. At $39/month, the platform offers a wide range of features that allow you to focus on task-specific operations and larger projects and team collaboration tactics. It also provides opportunities to integrate with your existing tools, therefore acting as a fully immersive platform for your project planning needs.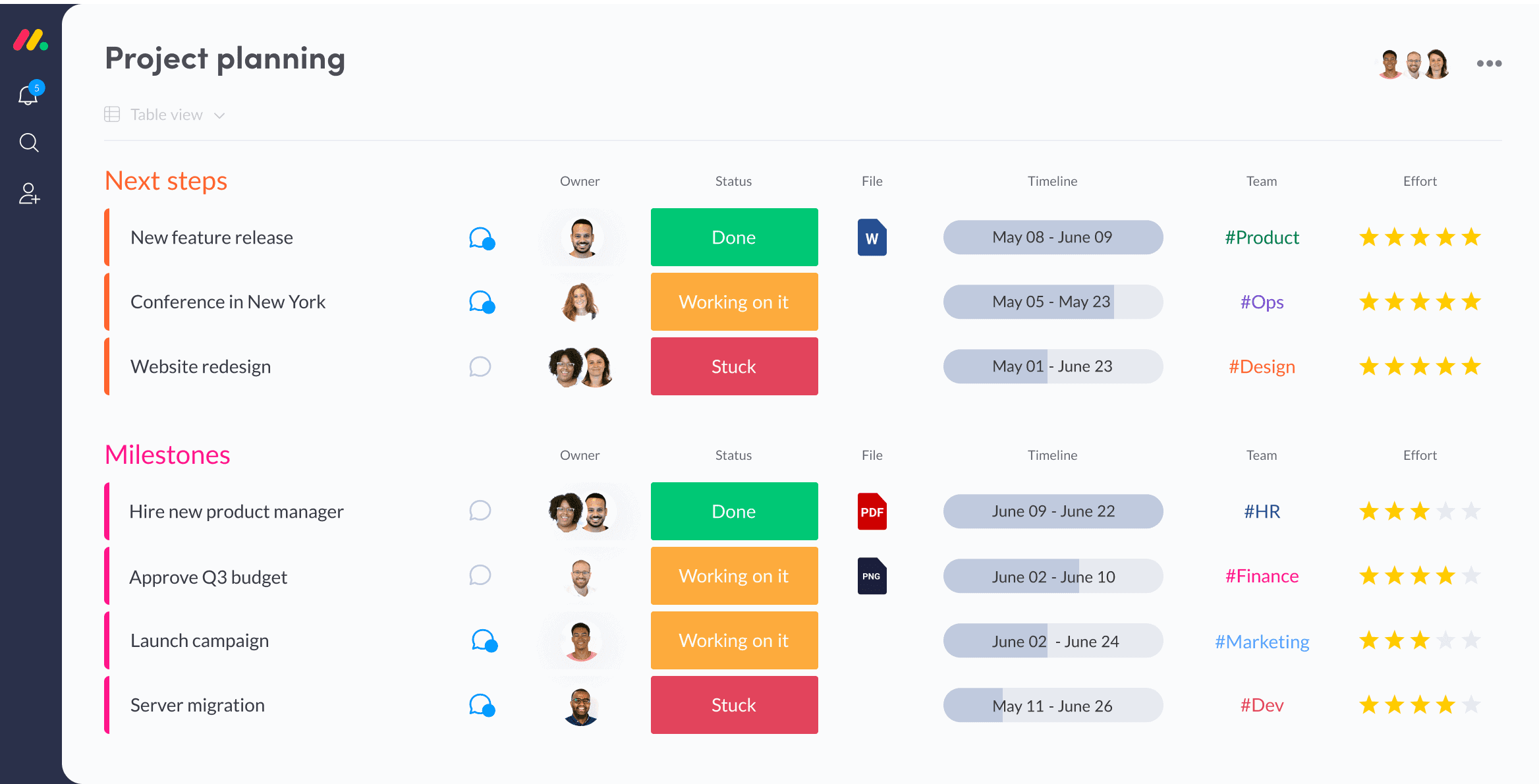 Source: Monday
Create a Social calendar — For scheduling
Social calendars are a great way to plan out your publishing schedules across the social media platforms you plan to engage in. They help you plan by organizing the follow-ups needed for different activities and customized according to the type of content you work with.
These calendars help build efficiency by helping you better manage your time. Pro-tip: use them in combination with your own productivity hacks to boost your overall effectiveness.
Here are some basic steps to follow as you focus on building a social calendar:
Set monthly social media goals: refer to your campaign's goals and strategic plan. You want to be able to measure the progress at the end of each month. By deciding on the KPIs you want to focus on, you can then plug it into your calendar and actively track how well your campaign is doing.
Decide on a content mix: you must have a clear idea of the type of content you decide to distribute across the various platforms you engage on. Make sure you employ a healthy mix of content to keep your users engaged (for example, ranging from blog posts to quizzes and user-generated content). Creating a database to manage these different content types is also helpful as you roll out your campaign and keep track of engagements.
Create/use a calendar: depending on your style, you can create your calendar manually on a spreadsheet or leverage existing templates. Tweak and modify it to fit your style. Customize the calendar to your campaign plan (for example, based on posting frequency, social media profiles, etc.)
Create Actionable SOPs (aka your process)
A social media marketing campaign will only run as smoothly as the processes you create for it.
A process is a clearly defined task needed to complete a certain activity. By laying down 'standard operating procedures': you can improve the quality and efficiency of your work.
Instead of "reinventing the wheel" for each campaign you carry out, you have a reliable system and flow to fall back on.
Remember: the essence of every social media campaign largely remains the same. Only the specifics of implementation differ.
An excellent way to go about monitoring your process is by leveraging checklists. That way, you know where you stand on each activity. Lists can also be modified depending on the campaign and its goals.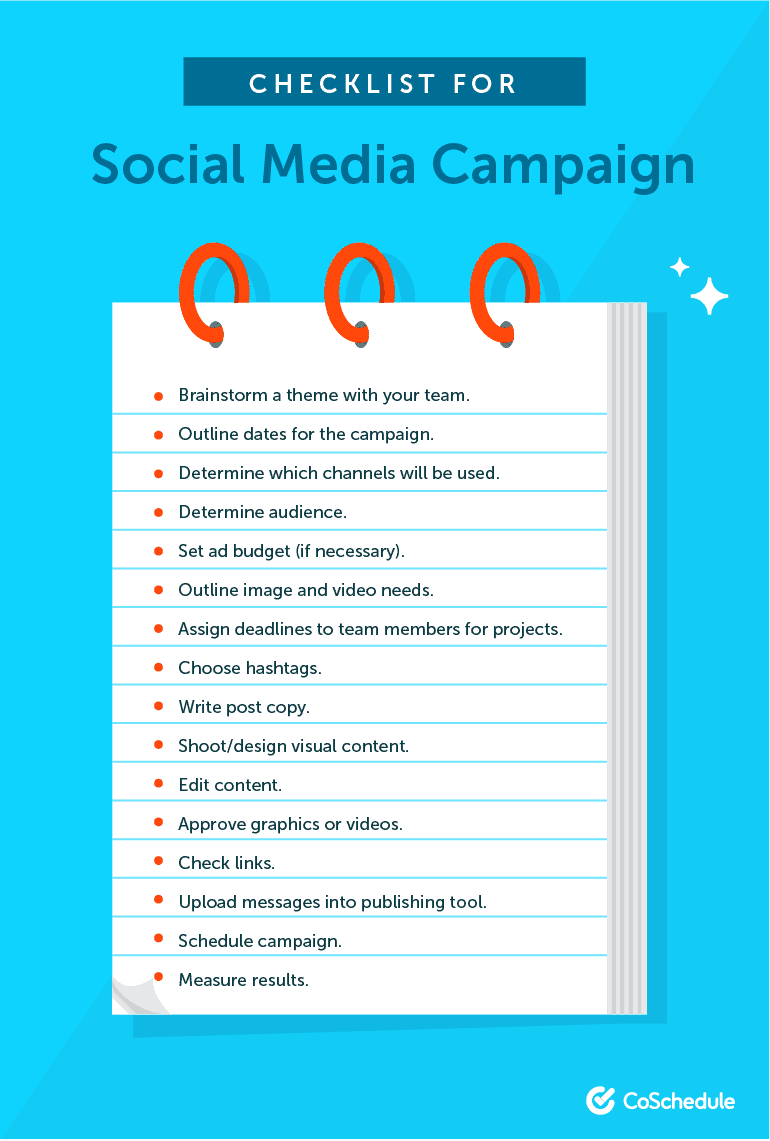 Source
Step 4: Automate wherever you can
Once you have developing processes, SOPs, and checklists, take things to the next level by automating intensive tasks wherever possible.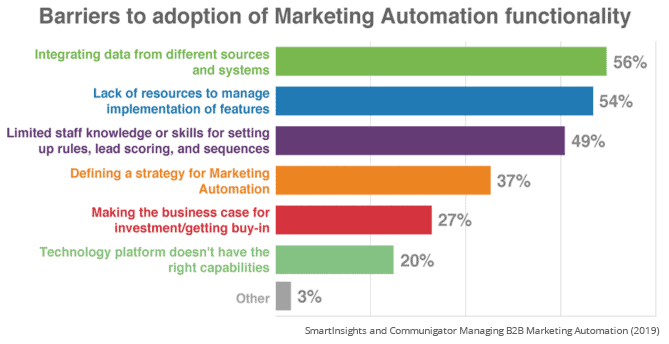 Source
Social media automation offers a broad range of tools for different areas. Depending on the insights gathered from your social media audit, you can nit-pick the type of tools you want to work with and areas you are keen to make more efficient.
There are multiple areas you can automate within social media management. These (and examples of their tools) include, and are not restricted to, the following:
However, automation can only do so much. Improving the relationship and creating meaningful conversations with your audience lies in your hands. But you can use the insights gathered from this process to get you one step closer.
Step 5: Outsource wherever you have to
As previously mentioned, some tasks can't be automated and require a personal human touch.
That said, there are still ways to run these tasks more efficiently by looping in the expert. Think: specialists, contractors, or even whole teams to spend time on productive tasks.
Examples of such areas in social media management include:
Influencer marketers: Identify influencers in your niche. These are people who have authority and a significant following on social media. By partnering with these individuals, you can boost product placements and endorsements that, in turn, generate positive results for your campaign.
Community managers: These are individuals that have expertise in brand management. By outsourcing to them, you don't have to worry about advocating your brand. They do it for you. By creating a social persona, they engage with the online community and generate buzz around your campaign.
Virtual assistants: Think: your own secretary. Virtual assistants are independent contractors that you can outsource administrative services to. With regards to your campaign, these include tasks such as researching content, analyzing data insights, creating a content calendar, and other manual processes.
Never stop improving, be a trendsetter
Productivity is an on-going process, particularly in the marketing industry.
If you want to boost your social media campaigns, you must keep up with management best practices.
Adopt a kaizen approach, that is, the mindset of never stopping your efforts to improve continuously. By having this attitude in a dynamic and fast-growing space like social media marketing, you can stay ahead of your competitors and boost your social media engagements.
Over to you: What are some strategies that have worked best to boost your social media productivity? Leave a comment below!