What are social signals? Social signals describe how search engines perceive your webpage based on the combined data of shares, likes, and overall social media performance. They are human interaction metrics across various social media platforms such as Instagram, Facebook, Twitter, Linkedin, and Medium.
These signals provide informative signs through social interactions, social behavior and emotions, and relationships. They are becoming increasingly important for SEO because these signals allow users to respond directly to your content. Examples of social signals are shares, votes, likes, dislikes, pins, views, and so on. These signals indicate the popularity of specific pieces of content and readers' sentiments about them.
However, there are a few misconceptions regarding the relationship between these indicators and search engine optimization. We will explore every aspect of social signals today – from their history to how they can improve your rankings.
History Of Social Signals as a Ranking Factor
In 2010, Danny Sullivan wrote an insightful piece on social signals and their influence on search engine rankings. However, the study was way ahead of its time, as scalable link building was still the favored method at the time and businesses did not know much about social signals.
One key takeaway from the article was that while Facebook's data was unused by Google, retweets were starting to serve as a new form of link building. When pages were mentioned in tweets by people with a large following, those pages enjoyed higher search rankings.
Two weeks after Sullivan published his article, Google's Matt Cutts released a Webmaster video response confirming that social signals play a significant role in organic SEO. Cutts backtracked in 2014, publishing another video where he stated that Google treats Twitter and Facebook as regular websites for searches, but not as direct ranking factors.
In what may seem to be the last word about the relationship between social signals and SEO, Gary Illyes, a Google Webmaster Trend Analyst, retweeted Cutts' video in 2016 and said that Google doesn't hold a special place for social media in its search algorithms.
The history of the relationship between social and SEO is confusing at best. While recent studies done by multiple independent bodies imply that social engagement can affect search engine rankings, Google has yet to put out a formal statement about it. This only makes the usage of social cues to affect SEO more complicated.
How Search Engines Look At Social Signals Today
A search engine's chief objective is to provide users with high-quality, relevant information about a topic. Search engines assess quality by counting how many times a URL is used across a site, among other criteria. While they don't acknowledge it, Google and other search engines seem to incorporate social signals as a ranking signal, especially since more and more web content has shifted to social media.
Increased social signals in seo indicate strong domain authority (DA) and display the importance of a URL. When large numbers of users share a link and engage with a site, it means that the website is authentic and includes meaningful or relevant material. Search engines often lag behind the lightning-fast trends inherent in the world of social media, so your SEO strategy needs to keep a finger on your audience's pulse and act on it quickly.
You can find more evidence of social media's rising importance in search results in Google's partnership with Twitter, which has resulted in tweets being included in search results. For example, if you search for English football club Liverpool FC, the club's Twitter account and its most recent tweets will appear near the top of the search results, even higher than the club's website: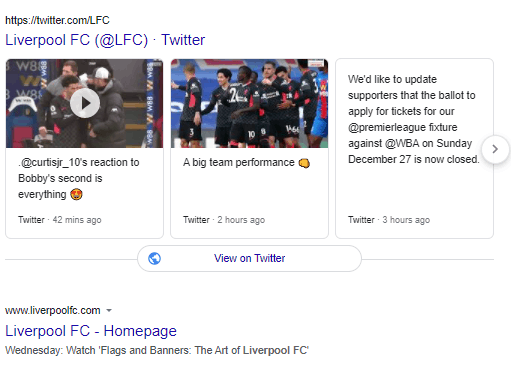 Aside from the social platform your brand posts to, some other essential social signals include:
The popularity of the people tweeting about a certain topic, i.e. the number of tweets and retweets
The number of shares and likes on Facebook
Mentions on platforms like Tumblr, Reddit, and StumbleUpon also impact search engine results pages (SERPs), according to Search Engine Journal: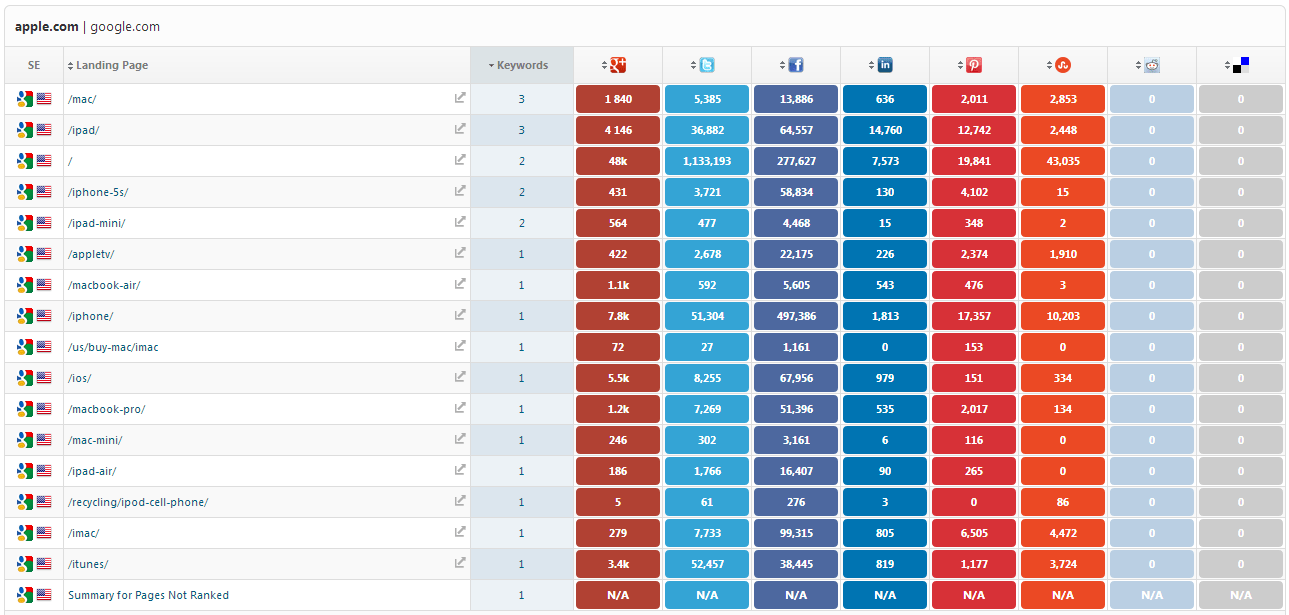 Source: RankRanger
Several experiments have been carried out to assess the exact correlation between social signals and SEO rankings, with mixed results. It is clear, though, that the significance of social media indicators is rising over time. This makes us ask some questions:
How and why do social signals seem to strengthen rankings?
What is the future of social signals when it comes to SEO?
What steps should be taken right now to boost social signals for my website?
To help readers understand the essential elements of social media signals related to SEO and the core objectives of online marketing – increased website traffic and conversions – we aim to explore each of these questions.
How Social Signals Help in Improving SERP Rankings
There are many relevant pieces of content and high-authority backlinks on large websites with strong Google search rankings. However, there is also something else these sites have in common: they tend to have thousands of social media followers. Aside from increasing engagement, the high number of Facebook, Instagram, or Twitter followers guarantees a lot of traffic too.
Since the major social platforms tend to have high levels of content sharing, social signals can become as crucial to SEO as page loading time, editorial links, and quality of content. In companies looking to improve their search rankings, a detailed social media strategy may be in order alongside the standard SEO strategies.
Using tactics designed to increase social media interaction can also improve your website's search engine ranking. These signals have both a direct and indirect impact on your search ranking.
The direct impact comes from the number of followers on social media platforms like Facebook and Twitter. It also comes from the number of shares, retweets, and likes for individual posts. Finally, it counts the number of times your brand is mentioned and tagged.
On the other hand, the indirect impact comes in the form of more inbound links from social media posts, and reviews on review websites like Yelp or platforms such as Google My Business. The number of minutes people spends on your website and the bounce rate, both of which may also be influenced by social media, also have an indirect effect on your SEO.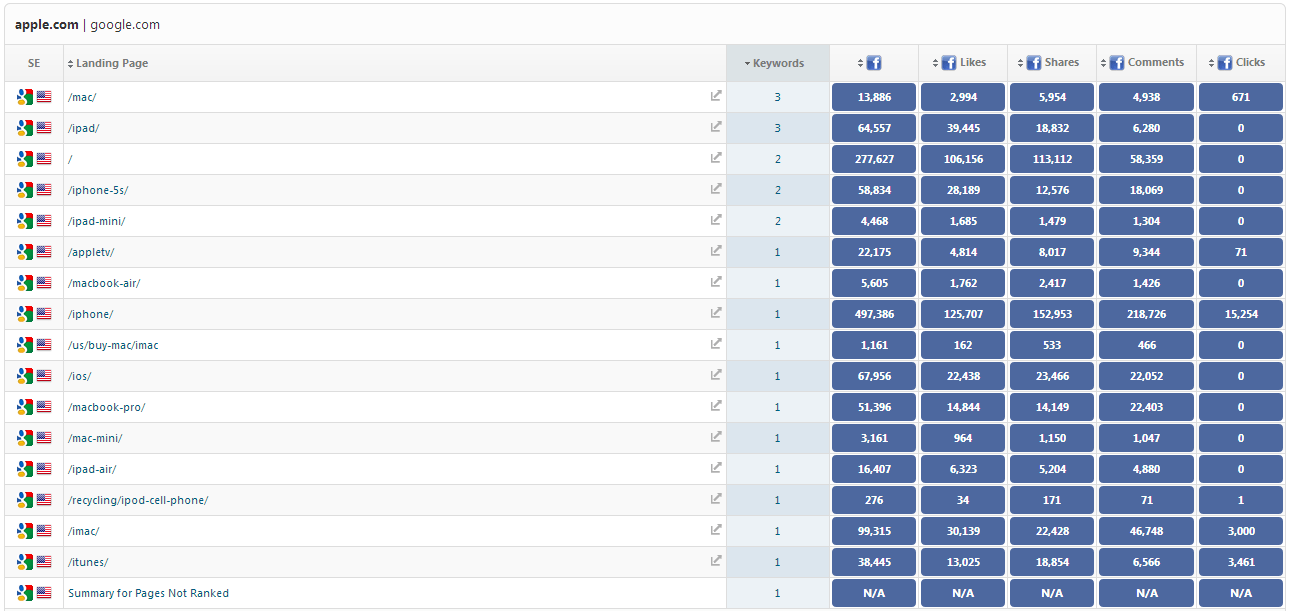 Source: RankRanger
The secret to these results is good material. Relevant, enjoyable, and insightful content creates more opportunities for reader engagement than an advertisement. When you make useful content, your site will enjoy more shares and mentions on social media, which will ultimately boost your search rankings.
Here are some tried and tested methods to boost your social signals:
Post daily: Posting at least once a day will keep your brand at the top of your followers' timelines.
Use images: Images significantly increase your brand's engagement rates, regardless of the social media platform.
Listen: Be open to feedback about your brand and respond to comments appropriately.
Monitor: Deploy a SERP API that tracks shares, retweets, likes, and keywords on your site and its associated social media properties.
Contests: Holding contests on your Facebook, Twitter, and Instagram pages raise engagement and awareness of your brand.
Partnerships: Collaborating with other brands helps promote yours to new audiences and makes it easier to generate new content for your pages.
Cover all the social media bases: Maintaining a presence on all the top social media platforms will help you build and maintain a leadership position in search engine results.
How to Use Social Signals to Boost your SEO
No matter what Google says – or doesn't say – about the relationship between social media and search rankings, the worst thing that could happen when you choose to focus on social media is that you'll attract more followers and engage them at a higher rate. Even if doing so doesn't directly result in a better search engine ranking, a steady social presence is still a good thing for your brand.
Here are three steps you should take to improve your SEO through stronger social media signals.
Build an Audience
You may have the best product or social signals service out there, but this doesn't matter at all if people don't know about it. You've got to be strategic enough to recognize where your potential customers are, then meet them there.
For most businesses, your audience is likely to be spending time on social media. Facebook alone currently has 2 billion active users. It's a huge untapped resource for new customers if you're not already using it. Setting up a Facebook page is an easy way to quickly establish your online presence and build an audience.
However, because social media is so easy to use, you're bound to encounter competition along the way. You're going to have to up your social game if you want to be found among the millions of sites on the web.
Marketing on social media helps create brand recognition and an audience, which increases the chance that people will click on your brand's content.
The bigger your following, the more you are perceived as trustworthy by customers. Having more followers makes it easier for your brand to earn a significant share of Google clicks when it appears in search results. Social media is a tested way to develop your brand and get your message across to customers who wouldn't have given you a second look otherwise. And the more your followers click through on the links you share on your social pages, the higher your content will rank on Google. See how it's a win-win?
Give your audience something to link back to
When you post on social media more often, you give your audience more chances to read your content and link back to it. A case study demonstrates how a page with over 30,000 shares on Facebook quickly took over the top ranking for the keyword "unhealthiest foods". While many of those shares could be attributed to the content being shared by an influential figure, it means that the content was good enough to be shared and resonated with a large number of people.
Until fairly recently, the article stayed still near the top of the search results for the keyword. It's a good illustration of how social media engagement can help propel your domain to high search rankings.
Whether you post on Twitter, Pinterest, or Facebook, it doesn't matter. If you create high-quality, shareable content and post it on social media, you are more likely to get links from other high-DA websites.
Build Credibility & Trust
Any kind of human intervention that can serve as an affirmation or suggestion can be considered a social signal. When the comments section of a specific post shows an overwhelmingly positive response, people will interpret those comments as a recommendation, even if they come from total strangers. This is a form of what is known as "social proof".
Here's why you should work on building credibility on social media. Before people make purchasing decisions, they often ask for recommendations. While branded content can sway a consumer's opinion about a product, recommendations still carry a lot more weight when a customer is deciding between two or more brands:

Source: BuzzSumo
Social media is one of the easiest ways to promote your site's content and get noticed online, even if Google doesn't want to imply that social media has anything to do with search rankings directly. At any rate, you need to do whatever helps your site rank higher, which is what SEO is all about.
Once you've built your site, you shouldn't let it stagnate. To keep it fresh and relevant, keep posting new content, and promote it heavily on social media. When you post and promote your content, you get more engagement, more views, and more credibility, especially when people share your posts and comment on them.
However, you shouldn't publish content just for the sake of publishing it. You need to share content that your audience finds genuinely useful. When your content contains relevant information and actionable insights, it will tend to spark lively conversations, get shared more, and firmly position your brand as a thought leader in your field.
In turn, when your readers see that you are leading the conversation in your niche, they are more likely to share your posts and suggest your brand to their contacts. That's the power of creating and sharing content on social media and listening closely to social signals.
Social Signals and the Future of SEO
Social signals metrics are slowly catching up to link building in terms of their influence on search rankings. Although backlinks will not be eliminated as one of the leading ranking criteria any time soon, social media signals may eventually overtake backlinks as a primary ranking method.
If you want to keep your brand in front of your consumers, social media is now the method of choice. It keeps your customers interested in your brand in ways that can't be accomplished by traditional SEO alone.
People are more likely to trust a piece of content shared by their friends than one suggested by a search engine. Websites with a strong social presence tend to be easier to share and navigate, making them easier to recommend. Search engines are bound to recognize content shares as reader recommendations, improving the website's reputation and rankings.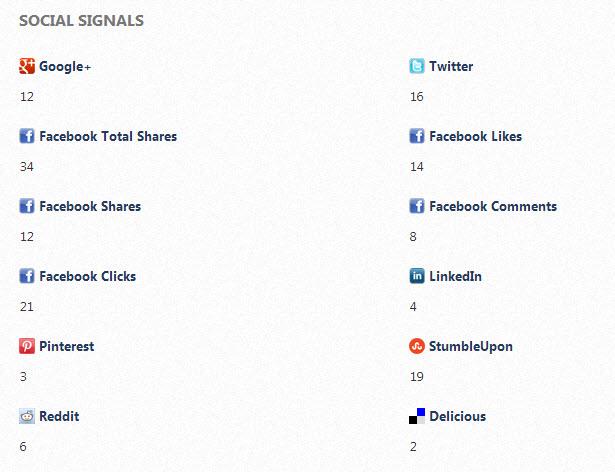 Source: RankRanger
We live in a world that is becoming more social every day. Today's young people are tomorrow's customers, and they are raised on Facebook, Twitter, and Instagram. These young people will spend increasingly more time on social media networks as they get older, find jobs, and start earning disposable income, creating a rise in social signals as they maintain connections with their favorite brands on social media.
Websites with a strong social presence enjoy higher conversion rates and brand loyalty, leading to more sales, more word-of-mouth referrals, and greater brand recognition. These contribute to more favorable feedback and higher inbound link numbers. As you keep building your reputation, more domains may also be open to letting you publish guest content on them, which boosts your link building campaigns even more.
Social signals and traditional SEO methods complement each other very well. Even if one eventually overtakes the other, the cycle of content publishing, social media, and SEO will keep your brand at the top of the search rankings.
Bottom Line
To determine the exact relations between specific types of social signals, we have gone from questioning whether or not they play a role in organic rankings to looking at studies that consistently indicate a link between the two.
Although we still don't know exactly how social signals affect search algorithms, we know that they are growing in influence and will continue to become more influential as social media becomes ever more ubiquitous.
Danny Sullivan's insight into the connection between social indicators and organic search rankings marked the start of a new age in SEO known as social search. Because of such signals' influence on user engagement, brands that maintain a steady presence on social media reap the advantages it brings, such as improved conversion rates, brand loyalty, and word-of-mouth referrals.
Much like social media itself, social cues are not a miracle SEO tool that can produce excellent rankings immediately. However, you can say the same thing about other SEO strategies. Putting all your marketing eggs in one basket is likely to fail. To gain maximum exposure for your brand, you need to use different interlocking approaches that complement each other.
Social signals can also boost your company's success, but they will only work if paired with excellent, engaging content and other SEO strategies.