When everyone thought Twitter's days were over, here it is, back again in the game.
I'm looking at you, Twitter SEO.
It came back with a bang and how! Google and Twitter became allies in 2015, where Twitter agreed to share its live tweet data with Google so Google can index it.
Twitter SEO can be leveraged in ways you didn't think possible a few years ago. Twitter is an endless stream of fresh content throughout the day. Twitter is one of the major social media channels to support content marketing strategies of any b2b business. Its nature applies to the instant interaction with the followers, spreading the news and information.
Marketing on a channel like Twitter should be one of your brand's goals. To achieve an outcome from any social media, it's important to set goals and realize what you are expecting out of it. So the first step is to set a goal.
Set a Goal
Your social media marketing plan should have set goals that you want your business to achieve in order to measure growth. Without a set goal, you can't measure success.
Goals such as:
Networking
Building a higher following
Generating leads
Getting more traffic
This can help you identify your goal and set accomplishments for each.
Always make sure to set a timeline for your goals. A deadline to achieve your goals either quarterly, monthly, or weekly.
To measure this activity and track your goals, use a tool called, Google Analytics.
Twitter is used by a lot of brands to provide customer care services, it's fast and the help can be in real-time.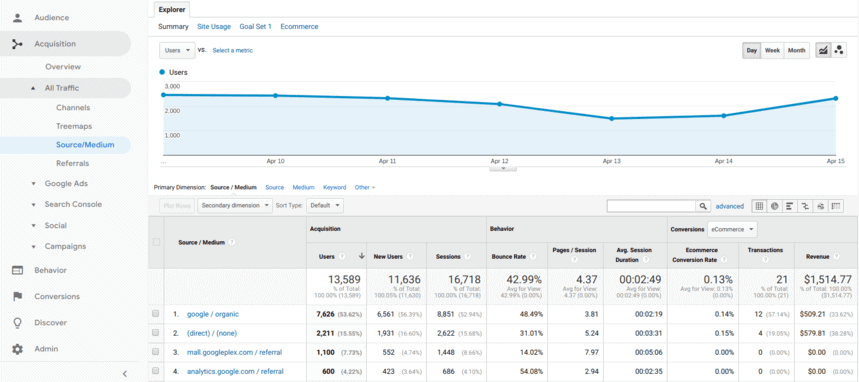 Once you have set goals and your next step is to gain followers and meaningful traffic.
Getting followers as a new brand or business can be a little tricky and time-consuming, but don't lose hope.
Getting followers is easy, but getting active followers who generate traffic is important. To gain active followers, Twitter chat is your friend.
Hop on to any conversation that is happening around a topic you are interested in. if there is no conversation on a topic you might want to talk about, then start your own conversation. 140 characters and you are good to go!
What Executions Can Gain You New, Active Followers?
The unused, but powerful, methodology is Twitter Chats. solely active users can participate in Twitter Chats; and for energizing your profile even minorly, they're all that you might need.
If you can't figure out or don't know how to host a Twitter Chat, take a look at unrelated agencies to your niche. If nobody in your niche will, see however other/ unrelated firms run them. Then you can decide what your chats may be regarding and choose however often you'd prefer to conduct them.
Also, promote the chats thus individuals understand once they'll begin. You'll be able to additionally actively invite people who you care to acquire (like influencers).
On the day of the chat, keep your eyes wide open and react to every tweet quickly. And don't forget to feature a mention thus followers will be notified once you answer. Users participating in chats square measure that UN agency can retweet your posts, reply to your tweets, and find your account resolute their audiences.
That's why it's necessary to appear for existing Twitter chats in your trade and jump into the conversation.
Reply to individuals and make certain to @ them in your response, thus they'll see that you're retweeting or replying to them.
Or, rummage around for influencers in your trade to attach with employing a tool like Buzzsumo.
Upgrade Your Twitter Profile and Bio
The bio in your Twitter handle helps you utilize to optimize your account and play a robust role to up your SEO game.
People who have an interest in following a label or a product on social media usually look for Twitter accounts on Google (eg: Zomato Twitter). Google can use the brand as a keyword to look Twitter to seek out similar accounts with a constant Twitter handle. Ensure your account uses your brand name in the bio as the account username.
Properly optimizing your profile bio also will facilitate getting your Twitter to rank higher on Google. Together with a good outline of your brand or business with the correct keyword, hashtags can create your Twitter profile a lot more visible.
Decide On Posting Time and Therefore the Frequency
Now that you've known your good audience, alter the posting time to their zone or time zones. Verify when your followers are online in order that they may see your updates too.
Unfortunately, this can't be checked with Twitter Analytics, however, you can check the best time to post with a tool called Tweroid.
Tweroid showcases when your followers are online or most active and how your tweets can reach the maximum no of people.
If you utilize Buffer for programing your updates, it's smart to time your posts around the insights directly.
Anticipating a tweet may assist you to decide however often to post. Tweets live terribly short lives; your updates measure technically which tweets are capable of generating engagement for up to 2 hours.
So it's an honest plan to take care of two-hour intervals between tweets to confirm no one feels swamped with your content.
Use Twitter Ads
3 kind of Twitter Ads:
Promoted Tweets
Promoted Accounts
Promoted Trends
These are just regular tweets you'll be able to pay to show to users who aren't already following you. Users will like and retweet them a bit like they might with non-promoted tweets.
Twitter Content
The next step is to make a decision on the type of content you want to post to maximize engagement. To begin with, you can start with all categories in your niche, and later filter out what works for you and what doesn't.
Let's understand Twitter content types.
The Twitter social network supports varied media formats – from text updates, photos, and videos, to SlideShare's and links.
Personally, my favorite media format on Twitter could be a text update with an image and a link.
Link updates generate leads which are essential for promoting a blog and eventually your product and services.
Experiment with a mix of content sorts and blend them up throughout the day for the best results. It's important for your followers to get a variety of content, this can shape your social presence and you'll quickly understand what evokes reactions from your followers and then do more such similar content.
Statistically, a photograph update is a lot better than simply a blank text update. However, a video is superior to all or any sort of content and gains the most impressions and engagement.
Content Sharing Tips for Twitter
There is a character limit on Twitter; you'll be able to compile updates up to a hundred and forty characters (excluding pictures).In the past, adding a picture shortened your character limit. This restricted length is the most distinct characteristic feature that separates Twitter completely from the other social media network.
According to Lifehacker, the best standing length is a hundred characters for Twitter. Short updates that are targeted at one single particular message are a lot more effective than people who communicate multiple things.
It's always better to keep your tweets as short and informative as possible. If you want to convey more than the character limit you can always share links to blogs, or your own blog.
Pro tip: Learn some powerful words and rules on the way to use them.
Leverage hashtags as much as you can, but don't overuse them.
Make sure to not use spammy hashtags which might get your content a bad rating.
Make your own distinctive and artistic hashtags (branded and non-branded) for your promoting campaigns. Maybe a number of them can become recognizable in your niche and site or perhaps catch on and become a trend.
Have a whole account.
Your social presence on any network starts with adding a compelling description and having a profile image and cover image that represents your business.
Incomplete profiles typically discourage individuals from following and interacting with you.
When you share web blog posts, try and quote their intriguing component. However, you shouldn't reveal any solid facts or knowledge. You need to influence your followers to click through.
Initiate discussions and mention high fans (+ niche influencers) once raising queries. Mention authors of articles whenever you retweet or share any of their work, and add a pleasant comment regarding their content. They will surely appreciate it and mention you which might help with a few followers.
It's okay to fire retweets on Twitter, thus don't be terrified of violating any rules. Shoot a retweet every once in a while, however, don't do it too often as it might seem like you don't post content of your own. Reports say that asking for retweets results in 12 or more times the usual RTs. – Jeff Bullas
If you're a beginner on Twitter and don't have a huge following post a lot of content and then promote that content this gets a lot of exposure and hastens to gain and build an audience.
Follow users strategically. Following everybody back isn't an honest audience-building strategy. Don't suppose it creates a bond or something like that. All you'll find yourself with could be a board jam-packed with unrelated tweets.
But, on the sidebar, there's the "Who to follow section" and it always recommends personas joined to your trade.
Actively follow trade influencers from your niche and profiles that may probably share fascinating content that you just can have the benefit of. There's always an option they're going to follow you back.
Get impressed by your competitors' campaigns. Produce a non-public list of your competitors and check it perpetually. Perhaps a number of them have sure-fire ways you'll be able to duplicate.
You should perpetually learn from your competitors; whether or not their actions look like successes or failures, their activity is usually a good lesson to find out from. It's better to find out from somebody else's pitfalls than your own.
Another rule that applies to all or any social media networks is that the 80/20 rule. This rule is regarding sharing exciting updates from the trade versus sharing your content. Your product and services shouldn't be the sole subject you post because you don't want your followers to get bored and eventually unfollow you. Social media wasn't designed for that. thus limit own content quantitative relation to twenty, and dedicate the opposite eightieth to trade news, fun facts, trending topic, etc.
Final Thoughts on a Twitter SEO Strategy
To sum it up, Twitter is a very important part of any SEO strategy. Make sure to set achievable goals and try to always be ahead of them. Building any social media profiles these days can be tough given the fact that algorithms are much more complicated now. So it is best to be sure that you are consistently posting content that is relevant and interesting too. You don't want to bore your followers, however little they might be. A little patience will go a long way in building a social profile that you can actually benefit from, like Twitter SEO.
Put your heart into growing your profile and you will quickly notice the payoffs.
How do you like my guide? What suggestion is new to you and which was your favorite?
Am I missing an important Twitter hack? Would you like to add it?
And lastly, remember when setting up your Twitter: have a reliable social media monitoring tool – there are many in the market, to name a few:
These can help you keep a tab on your goals and how well you are achieving them. While you monitor your success make sure to rule out content that is not working for your brand.
Let me which of these tips you find helpful and how your Twitter is doing?
I'd love to know your success story and plans for the same.