If you are a true artist, you would instead create your next drawing, write your novel, or sketch a new design rather than procrastinating on social media platforms.
It's not productive to spend your time scrolling through FaceBook or Instagram, but being on social media platforms may be different if you pick the right social media approach.
These platforms are the perfect spots to promote your work online and attract clients, and we are going to share with you a few valuable tips on how to make money as an artist on social media platforms.
But first, let's outline a summary of social media for artists and creatives:
You have an incredible ability to reach people in the global community, tell them about yourself, join online art groups and societies, get inspired, participate in contests and exhibitions, and become noticed as an artist.
You can achieve outstanding discoverability by art lovers who will be ready to invest in your art.
The world is becoming more visual, and the ongoing coronavirus pandemic has accelerated this process. Thousands and thousands of businesses today are looking for talented artists, so you can use social media to offer artistic services and get paid on a part-time or full-time basis.
And the good news is that though we live in the digital age, it doesn't mean that only digital artists can succeed online. Practically all kinds of artists can utilize those benefits in the most convenient manner.
Let's take a closer look at arts that can do well on social media.
Types of Art That Work Well On Social Media
Photography
Photography has been around for a while. Once it existed thanks to huge cameras (too heavy to be held without the support), and with 30 minutes of exposure time, today this fantastic art is available to everyone.
You can concentrate on food photography, street photography, landscape photography, or anything else you like.
Just make sure you keep the lenses clean, use high resolution for your images, and employ good software for post-processing (think of Adobe's Lightroom or Snapseed). It also wouldn't hurt to have a photography proposal ready to go just in case you get a paying client.
You can create amazing images with a smartphone, however, if you want to pursue the idea of becoming a professional photographer, you might have to consider switching to professional cameras and photo equipment.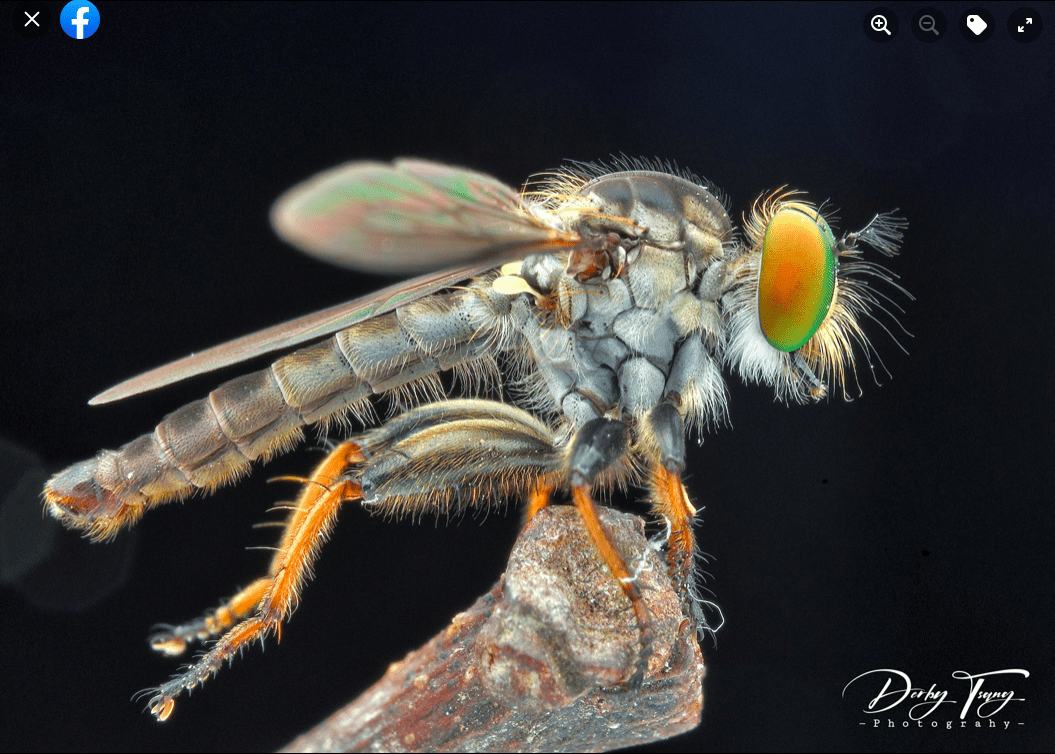 Image Source
Graphic Design
Graphic design creates visual representations of messages and ideas through typography, illustration, and photography.
There are different types of graphic design, like illustrations, UX/UI graphic design, motion graphics, packaging design, stationery design, environmental design, 3D graphic designing, etc.
Since famous graphic designers are always in high demand, you might already have a graphic design portfolio of your work on social media channels.
Still, you should grow your online presence because there is no limit to that.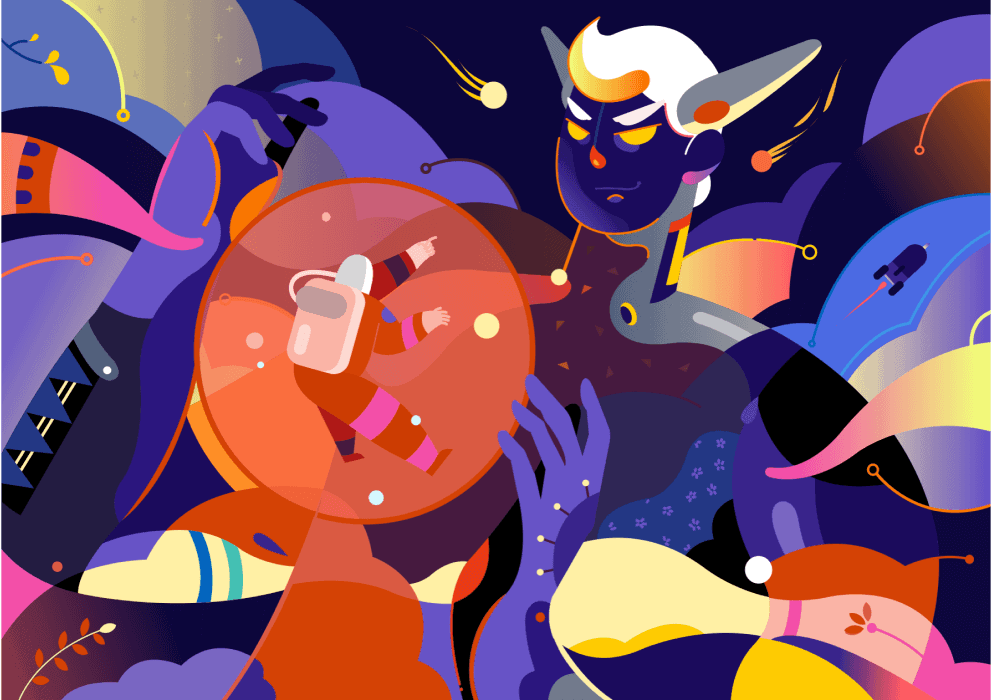 Image Source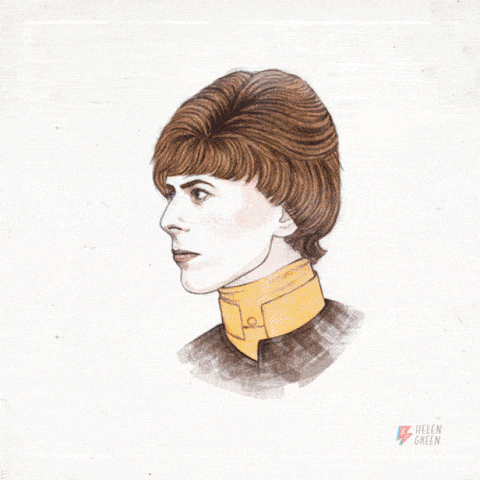 GIF Source
Digital Art
Some people still think that entire digital art is all about applying filters to a photo collage for artistic expression. Still, creative Photo Manipulation is just a part of what digital art is.
Digital Art is an artistic composition that relies on the use of technology in its creation.
You can start drawing on a fresh digital canvas using digital oils, inks, watercolors, pencils, or other media of your choice and creating beautiful raster painting works.
You can create manual vector drawings, 3-dimensional computer graphics or even abstract pictures. You can use your phone to take pictures, and those pictures will be digital art creations.
And have you heard about pixel art?
The digital art domain is vast, and it keeps evolving rapidly. If you feel ready for something fascinating you've never experienced before, get yourself an Oculus VR device, download the Tilt Brush app, and enjoy futuristic painting in 3D space with virtual reality.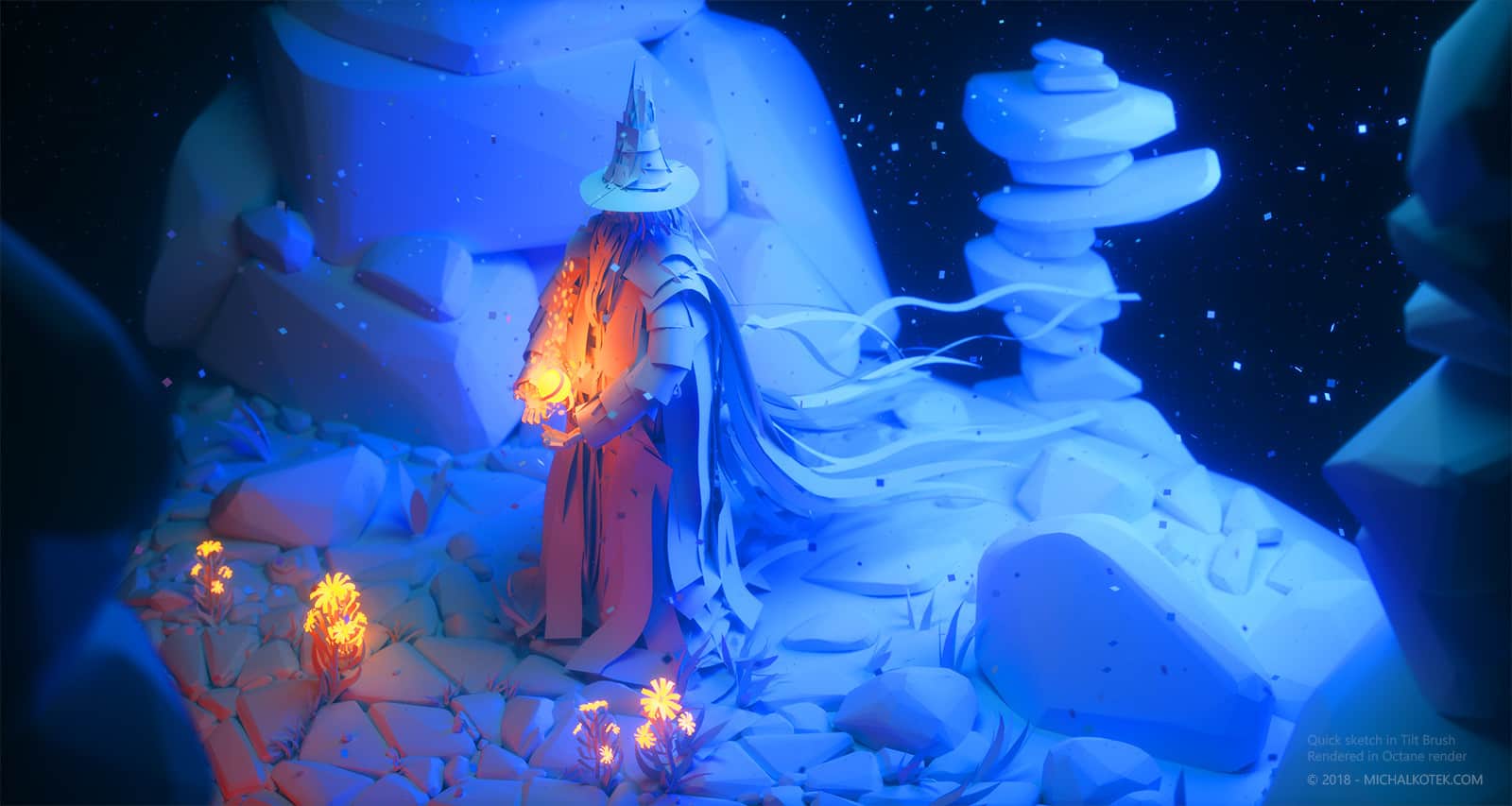 Image Source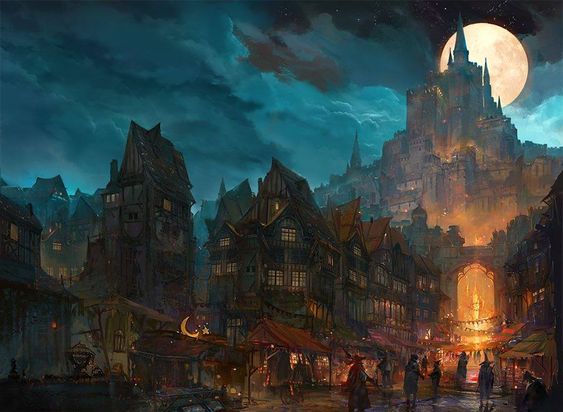 Image Source
Fine Art
Fine art differs from decorative art or applied art because it doesn't serve a practical function and exists for aesthetics and intellectual purposes.
The five prominent fine arts that humanity has developed during centuries are painting, sculpture, music, poetry, and architecture. Architecture has become the only type of fine art that accepts practical utility.
Today, we can add to this list modern forms of fine art like film, photography, video production/editing, design, and conceptual art.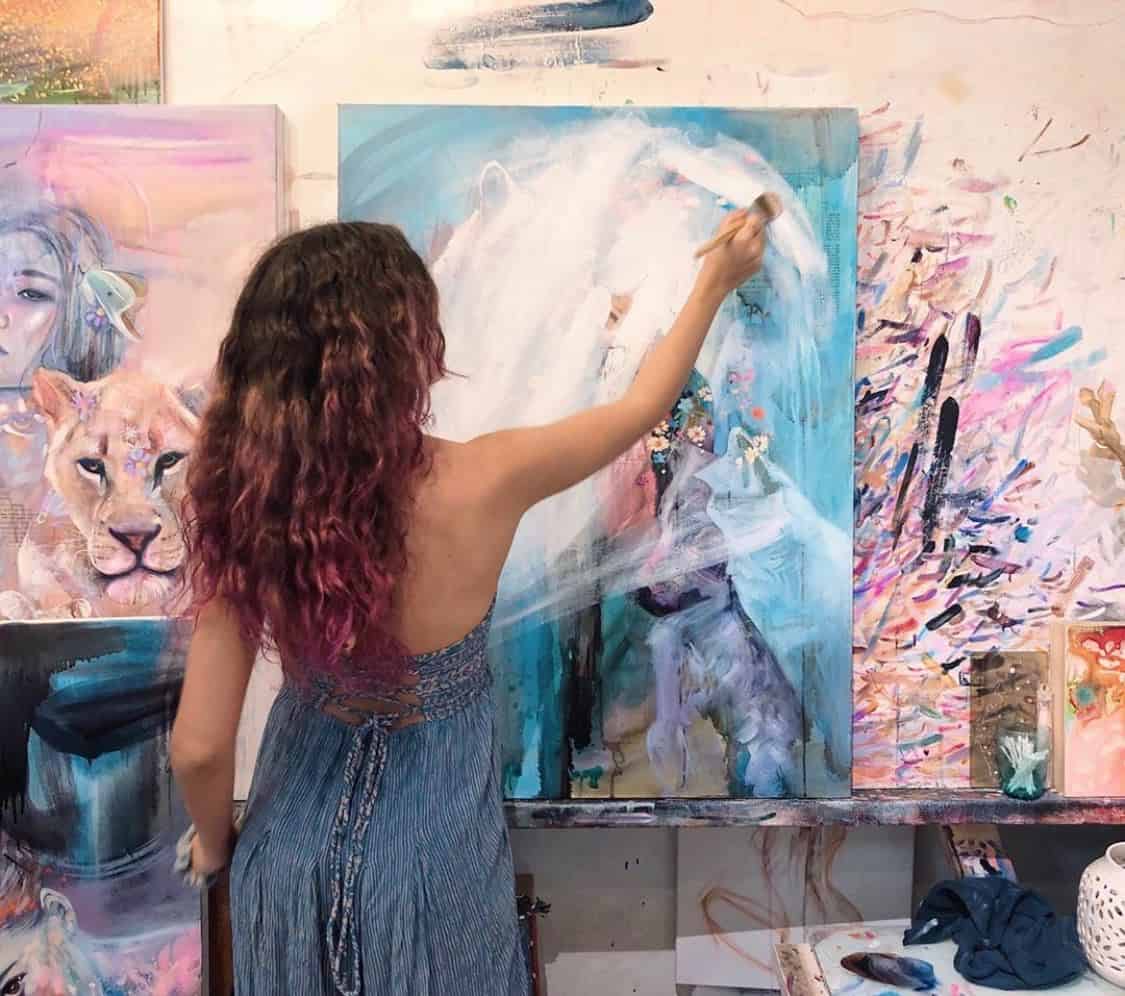 Creative Writing
Any original writing that imaginatively expresses ideas and thoughts is a part of Creative Writing. This type of art allows you to express your emotions and feelings through words, and it can take different forms:
Poetry
Songs
Short Stories
Novels
Screenplays
TV scripts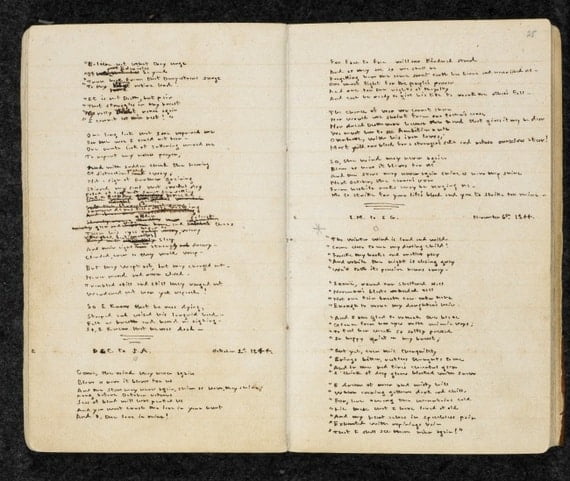 Image Source
Applied Arts
This term refers to applying artistic design to utilitarian objects made with both aesthetics and function in mind. Applied art covers a broad range of products and items, from a quilted blanket or woven basket to Fabergé Easter Eggs.
Industrial design, interior design (closely tied to architecture), graphic design (today – a part of Digital Arts domain), fashion design, and the decorative arts all belong to the realm of Applied arts.
Often categorized just as 'crafts,' decorative arts serve a specific purpose of gracing everyday objects and complementing their functionality.
The practice has been around for thousands and thousands of years, and its fences in pottering, basketry, metalware, jewelry, ceramics, glassware, furniture, tapestry, and textiles.
Image Source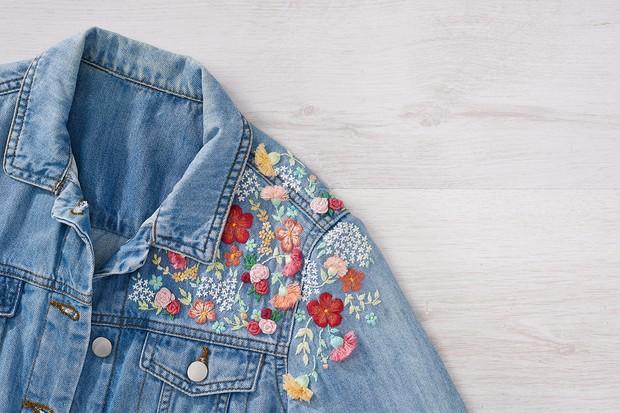 Image Source
Which Social Media Platforms Are Best For Artists?
All social media platforms are different, and you should know which one may suit your needs better than the others by helping you secure the attention of followers and collectors alike.
Instagram
Being a visually-based platform, Instagram is meant for sharing visual content such as images, viral video content, short videos (reels), and stories, making it the perfect social media place for any artist.
This place can become a massive asset to your art business since it's the highest per-follower engagement platform.
Here is an excellent article on how artists can grow their audience on Instagram organically and initiate interactions with their followers and potential customers without spending money on ads.
However, you can take advantage of Instagram ads as well and boost your traffic in no time.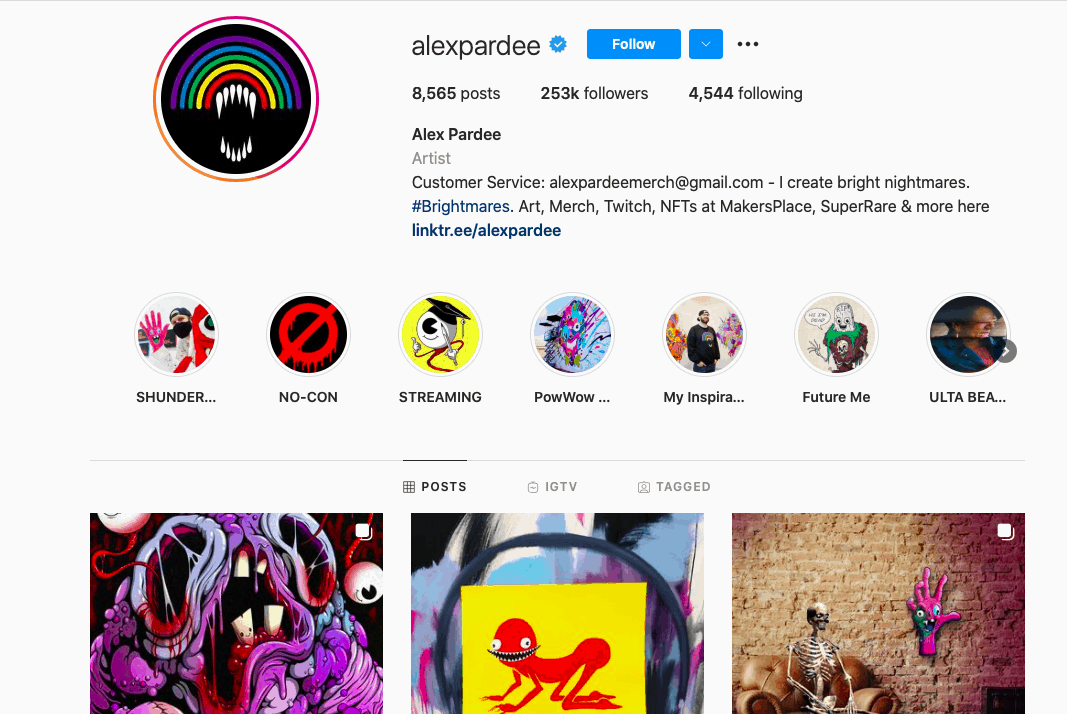 Facebook
Facebook is another excellent platform for artists to gain recognition and build a community around their art. The first step towards your success on Facebook is creating a Professional Artist Page, promoting it, and making contacts with art collectors.
Your art deserves their attention, and if you follow these recommendations, you will see your own Facebook community constantly increase and flourish.
Twitter
Twitter is a fantastic place to promote your art, allowing you to market yourself as an artist to potentially millions of people.
Don't be one of those people who doesn't treat Twitter seriously.
This social media network provides enormous opportunities for any artist, so bookmark these valuable recommendations and do not postpone including this incredible platform in your current arsenal of marketing tools.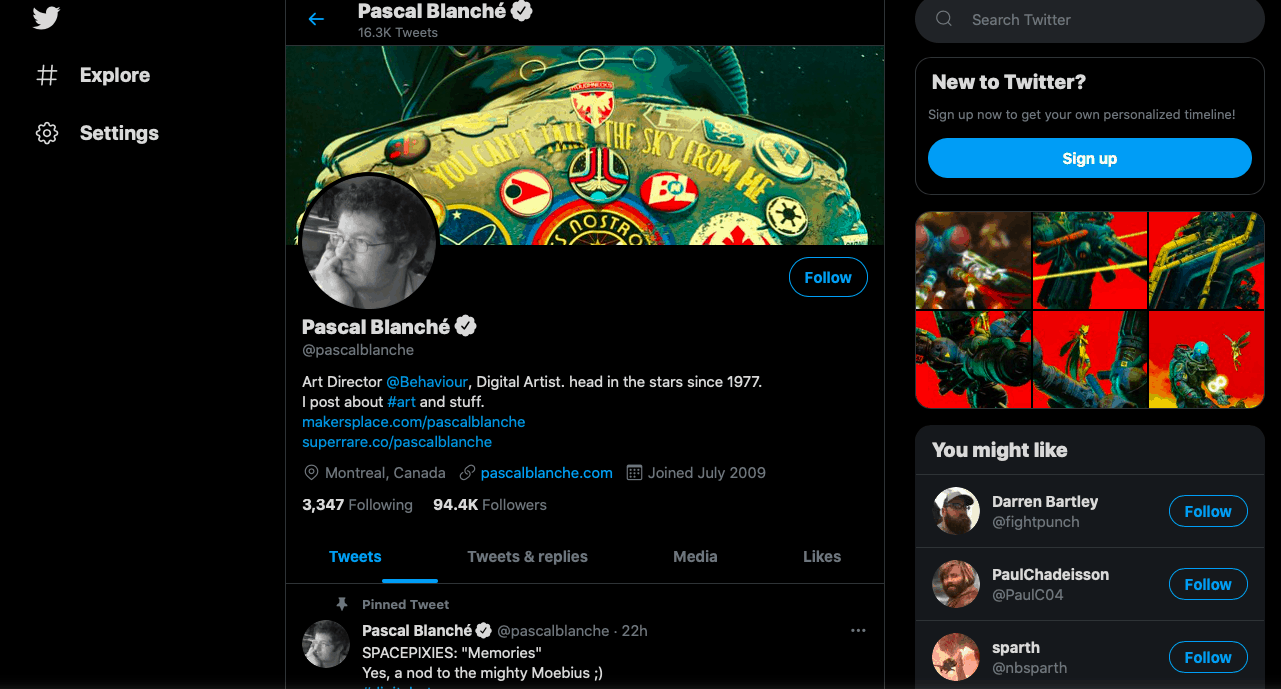 Image Source
YouTube
This video-sharing social media platform offers artists a simple yet outstandingly efficient way to market their art and services online.
This platform is an exceptional medium for you to present your art, showcase your artwork in the most engaging way and let your expertise shine through informative videos containing tips and hints for those who want to pursue the same type of art.
If you happen to be a musician, YouTube allows you to engage your fanbase with lyric videos, music videos, and live videos. And if you have at least three official releases, you should employ all the benefits that come with the YouTube Official Artist Channels.
TikTok
TikTok is a viral app with over 500 million active users that provides you with tools to create and share art in the form of short videos.
A great way to stand out on TikTok and build a large and encouraging audience is to share your authentic art (think of time-lapse videos if you draw or paint) and your expertise through tutorials and tips.
Make sure you use TikTok's collaborative features to broaden your reach and grow your fanbase. This Guide to TikTok for Visual Artists will help you understand how to promote your art on this mega-popular platform.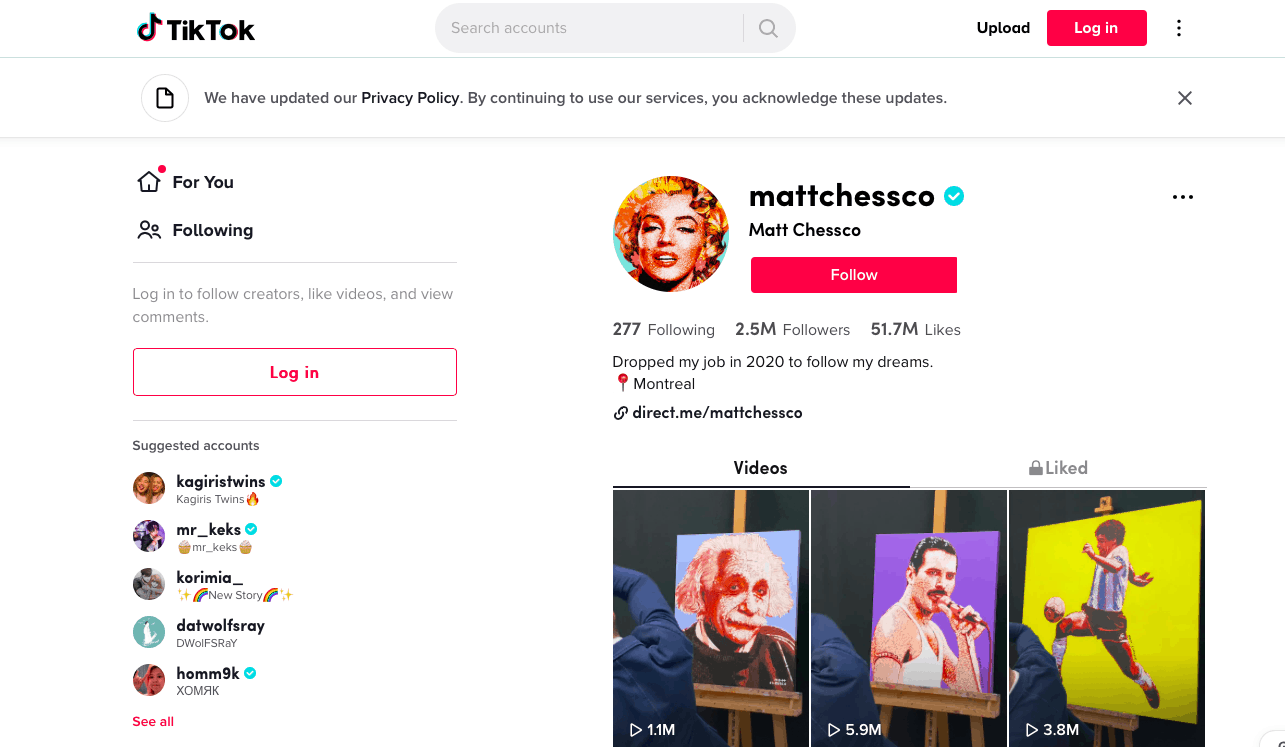 Pinterest
This social media network is a fantastic place for everyday discoveries, inspirations, and fresh ideas. Unlike Instagram, Facebook, or Twitter, Pinterest isn't a platform where you engage your followers.
It's not "social" at all, but it is one of the best platforms (if not the best one) to showcase your art, find customers and bring them straight to your online store.
Besides, you can use Pinterest to enhance your other social media accounts. For example, you can post all your Instagram images and have each pin lead your prospective customers back to your Instagram profile.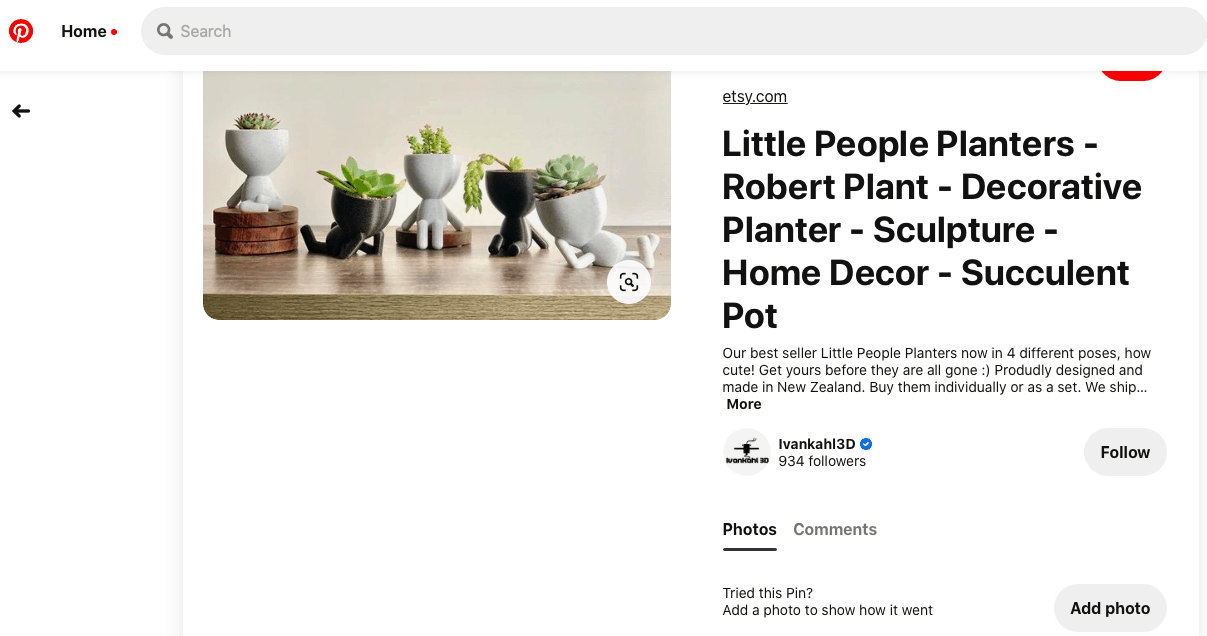 Dribbble
Known as "the place where designers get inspired and hired," Dribbble is a great place for creative professionals who can share their work and find clients.
Everyone can join this unique platform for inspiration. However, you can share your artwork only after you have been approved as a Designer on Dribbble after applying or if another member has invited you.
The platform's Help Center provides lots of information on becoming a network member and getting the most out of it.
If you are a graphic designer or an illustrator, joining this vibrant community of creative artists and getting discovered and hired for a project or few is worth consideration.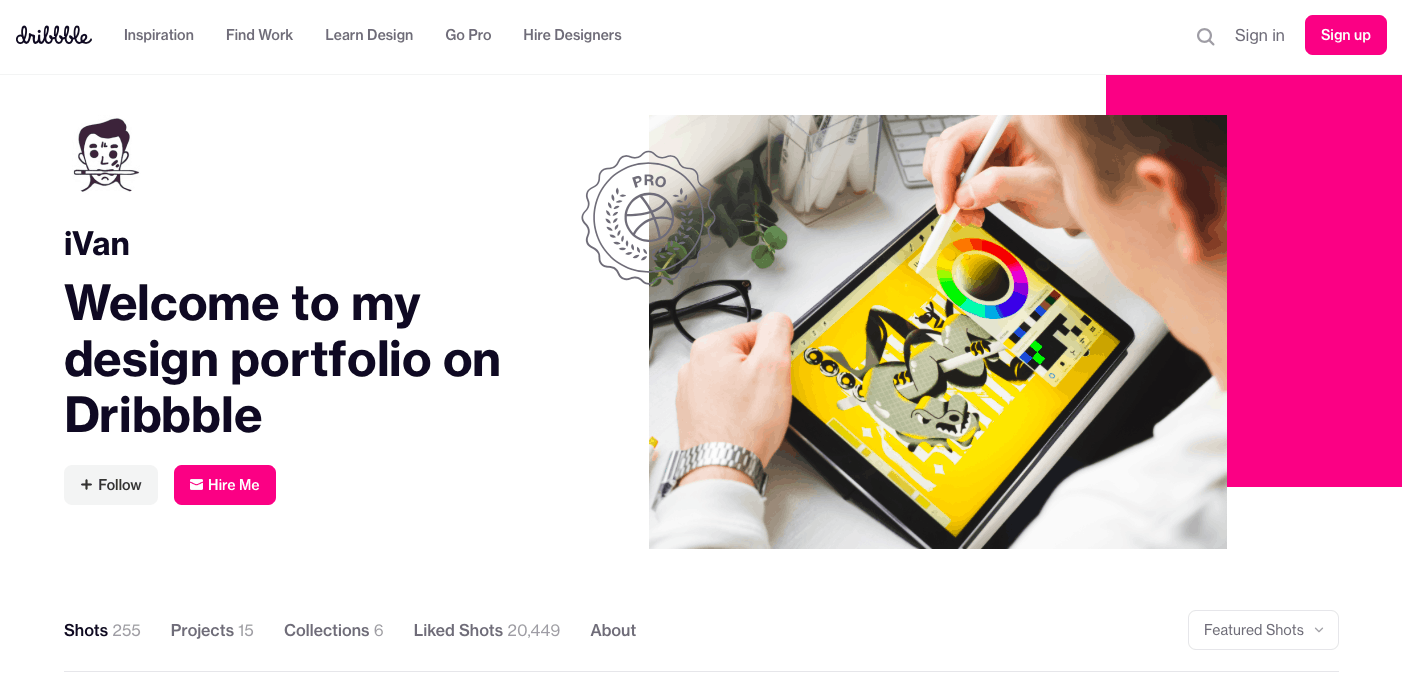 Image Source
Behance
Behance is where collectors, creative directors, and art buyers can see your artwork and contact you to make a purchase.
In other words, it's the most effective platform out there to showcase and discover creative work. If your work is good enough, it will get featured on the platform, assuring that it gets enough attention.
Some users say that Behance lacks functionality, but overall the ease of use makes this site very attractive for:
Graphic designers
UI/UX designers
Photographers
Architects
Fashion designers
Product designers
Just keep in mind that signing up for Behance requires an Adobe ID to create a profile since this platform is part of Adobe.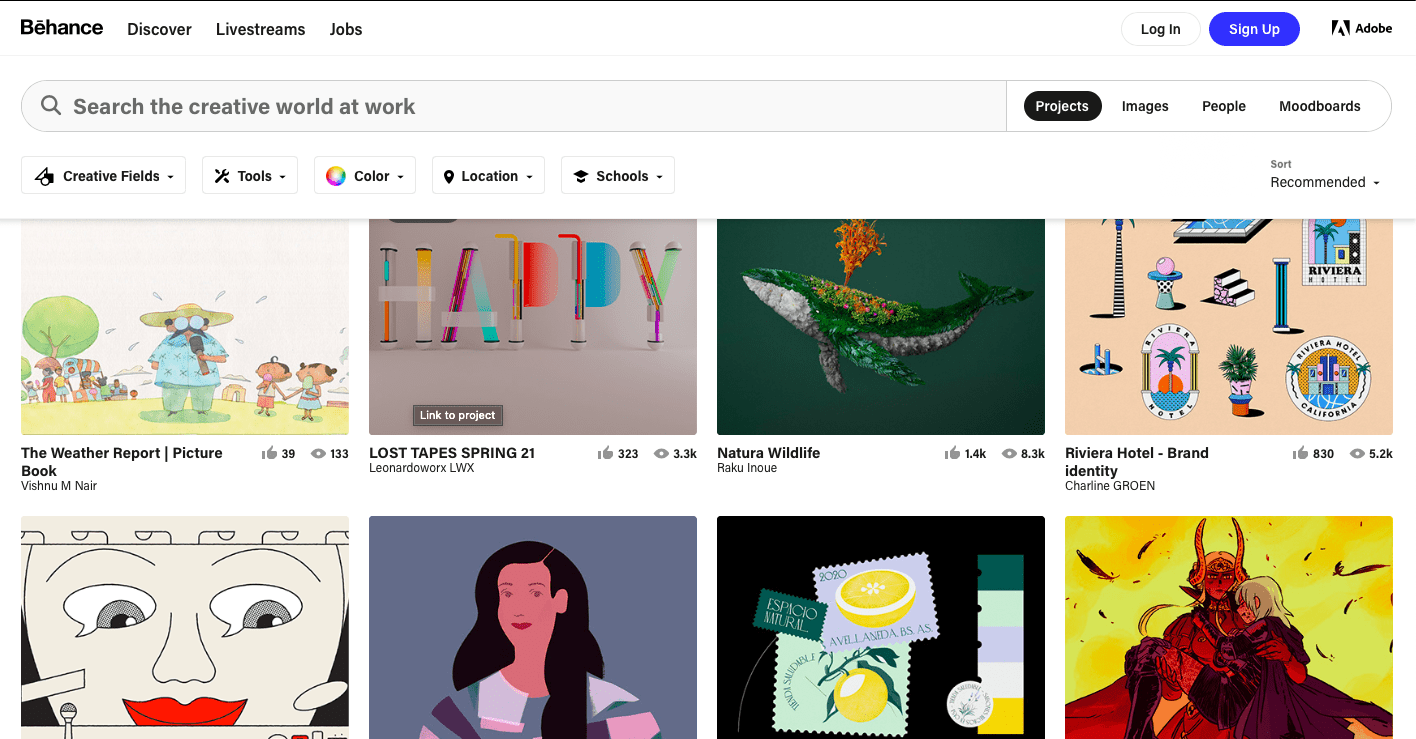 ArtStation
ArtStation is another terrific place to showcase your portfolio.
As an artist, you can find high-quality job opportunities on this platform because its job posting plans are more expensive than those on Behance.
Besides, it has plenty of animation-related work here, so if you are an animator, you might want to become a part of the ArtStation animators' community for inspiration and connections.
Check out this great list of animation software to get inspired to create.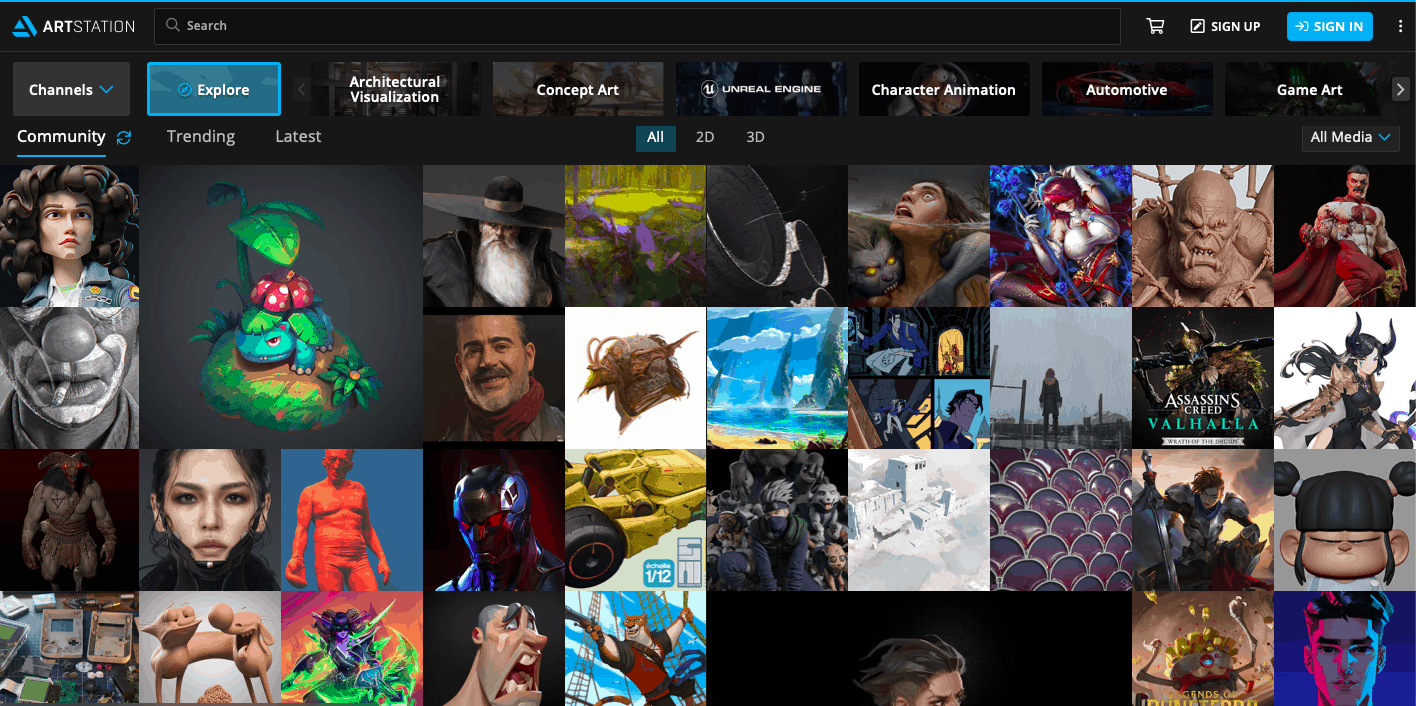 Soundcloud
SoundCloud is a platform for both music lovers and artists. If you want to share your music, the platform offers three different plans starting with a free subscription. You can easily open an account, upload your first tracks and build your audience.
Pro subscriptions receive exclusive features, including more upload time, and the Pro Unlimited plan gives you unlimited upload space. Here you can find out how you can get paid on SoundCloud through fan-powered royalties.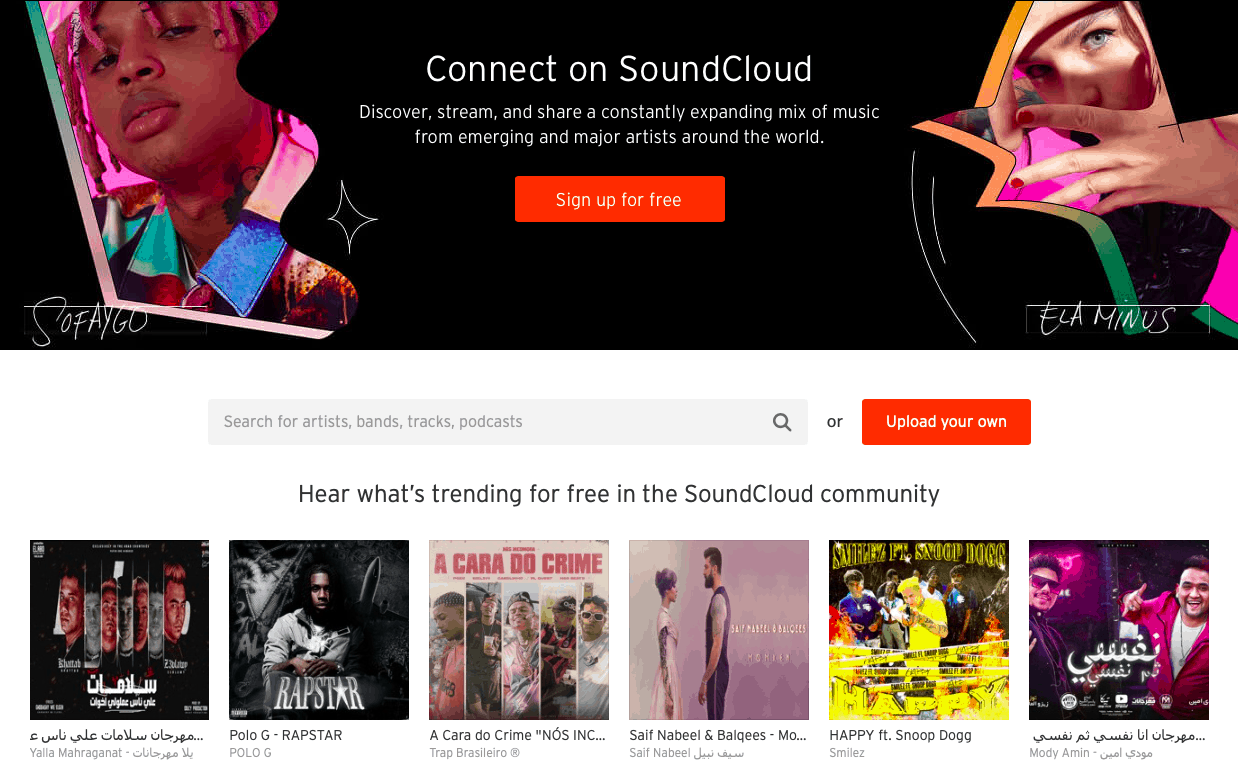 Tips On How To Make Money From Art On Social Media
We are all well aware of the stereotype that making good money through your art is nearly impossible while you are alive and – yes – it was somehow true – before the Internet.
For hundreds of years, thousands and thousands of artists worldwide lived undiscovered, but Instagram, Facebook, Twitter, Pinterest, Dribbble, etc., have changed everything.
Now you can turn your talent into a high-paying occupation if you open an account or a few of them on social media platforms and follow these simple steps:
It will help if you have changed your mindset. Stop thinking like a hobbyist and start acting like a business owner
Post only high-quality images or videos
Stick to the distinctive style that represents you and your art
Stay authentic
Tell an attention-grabbing story with your captions
Keep engaging your followers. They will love your "behind the scenes'' stories, especially in the video format
Always use relevant keywords and hashtags
Post regularly – at least three times per week
Don't take any negativism or criticism personally, and always be thankful for constructive feedback from your audience
Join groups and get connected with fellow freelance artists for support and knowledge exchange
Become an online art tutor and sell courses on educational platforms like Skillshare
Create your own YouTube channel to provide your followers with regular lessons on various techniques
Sell guides and tutorials on what you can do the best (making quilts, writing horror stories, or drawing sunflowers) on your blog or website
Start selling your art on Creative Market (think of photography, Lightroom presets, clip art, fonts, custom color palettes, etc.), Sellfy (think of vector designs or wall art), and Etsy (think of anything)
If you draw, you should know that Artfinder, Artists&Clients, ArtCorgi, and Art Please are the networks that unite artists and people who want to commission portraits or other artwork
You can also sell canvas painting on Saatchi Art – people love traditional art that cannot be reproduced
If you are a photographer, you should try selling your art on Alamy, and if you want to sell videos, join the community of talented creators on Video On Demand platform
It's also imperative to be productive and create a volume of work before you start selling on any of the platforms
Consider investing some money in an ad campaign on Instagram, Facebook, and Pinterest. They are low budget but very efficient, and there is no reason to avoid employing such a helpful marketing tool
Spend time on learning recommended information resources and always look for more
Final Recommendations
Opening a business account on Facebook or Instagram, setting up your portfolio, and doing nothing after that is the same as opening your art gallery in an abandoned basement and expecting crowds of people to stop by.
All your dreams about becoming a highly-praised well-paid artist may come true if you are not only committed to success but keep moving forward.
Your path to success is not undemanding and unchallenging. It takes dedication, hard work, patience, discipline, and a well-thought marketing strategy to start making money as an artist.
But social media for artists helps to support creativity, and if you can create unique and amazing art, you can always find your way to the top.