The COVID-19 pandemic has had a significant impact on mobile applications' popularity. According to Statista, the annual number of app downloads worldwide will amount to 299 billion by 2023. So, it's a good time to optimize your business by creating a successful app.
TikTok, WhatsApp, and Instagram are the most famous and in-demand applications on the market to date, so if you want to launch a similar successful product, you need to get familiar with these apps' features first. Keep reading to learn more about the most downloaded apps of 2023 and define the best practices for developing an app moving forward.
Top Apps in 2023
Check out these top 3 apps of 2023 to learn how to develop apps to stand out from the competition and attract millions of users worldwide.
TikTok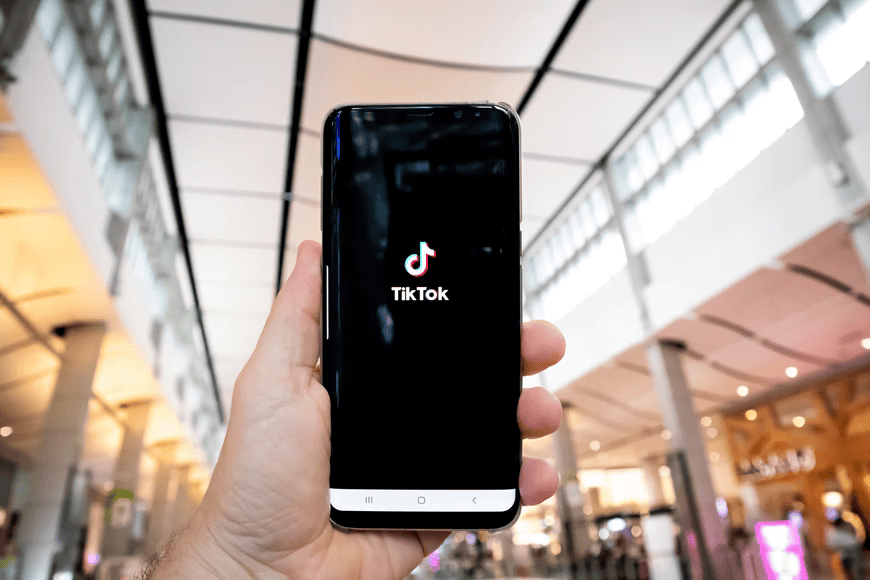 Image: https://unsplash.com/photos/5JSZzMilCVo
TikTok is a popular mobile application that allows users to create and share video content online. In 2021, this video-sharing platform was downloaded about 20.5 million times on the Google Play Store alone, so it's an excellent example of a successful and highly-effective app.
If you're trying to figure out apps similar to TikTok or how to develop apps like TikTok, you need to start by considering its essential features. To learn what are apps like TikTok, you must begin with building an MVP, or an application with primary functions, to be exact. Then, you can upgrade the functionality of your app with advanced characteristics. 
video editing
filters & effects
video uploading
social connections
personalized content
TikTok's business model implies generating revenue through in-app purchases and ads. Advertisers choose their target audience, and the app places the relevant ad messages in front of the video they're watching.
WhatsApp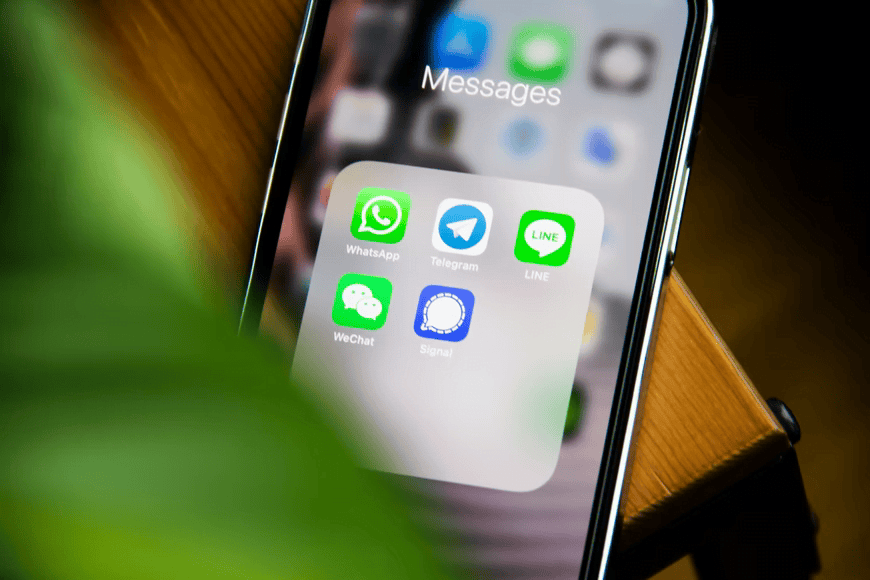 Image: https://unsplash.com/photos/zs-41Br0WhQ
WhatsApp is an instant messenger made to help users exchange messages and video calls in real-time via the Internet. The application has become extremely popular during the COVID-19 lockdowns. Thus, since only the beginning of 2021, the number of WhatsApp users has grown to 2 billion active consumers.
The popularity of this mobile application lies in its functionality, flexibility, high speed, and user-friendliness. If you want to know how to create a chat application like WhatsApp, you need to define its main features and purposes first:
sending photos
exchanging audio files
safe contact data sending
exchanging geodata via pin-dropping
sending audio and voice messages without time limitations.
As for the WhatsApp monetization model, currently, the app gets revenue in two ways:
WhatsApp for Business, which charges money to registered businesses for slow replies to their customers.
WhatsApp Pay, which aims at charging a flat 3.99% fee per transaction.
Instagram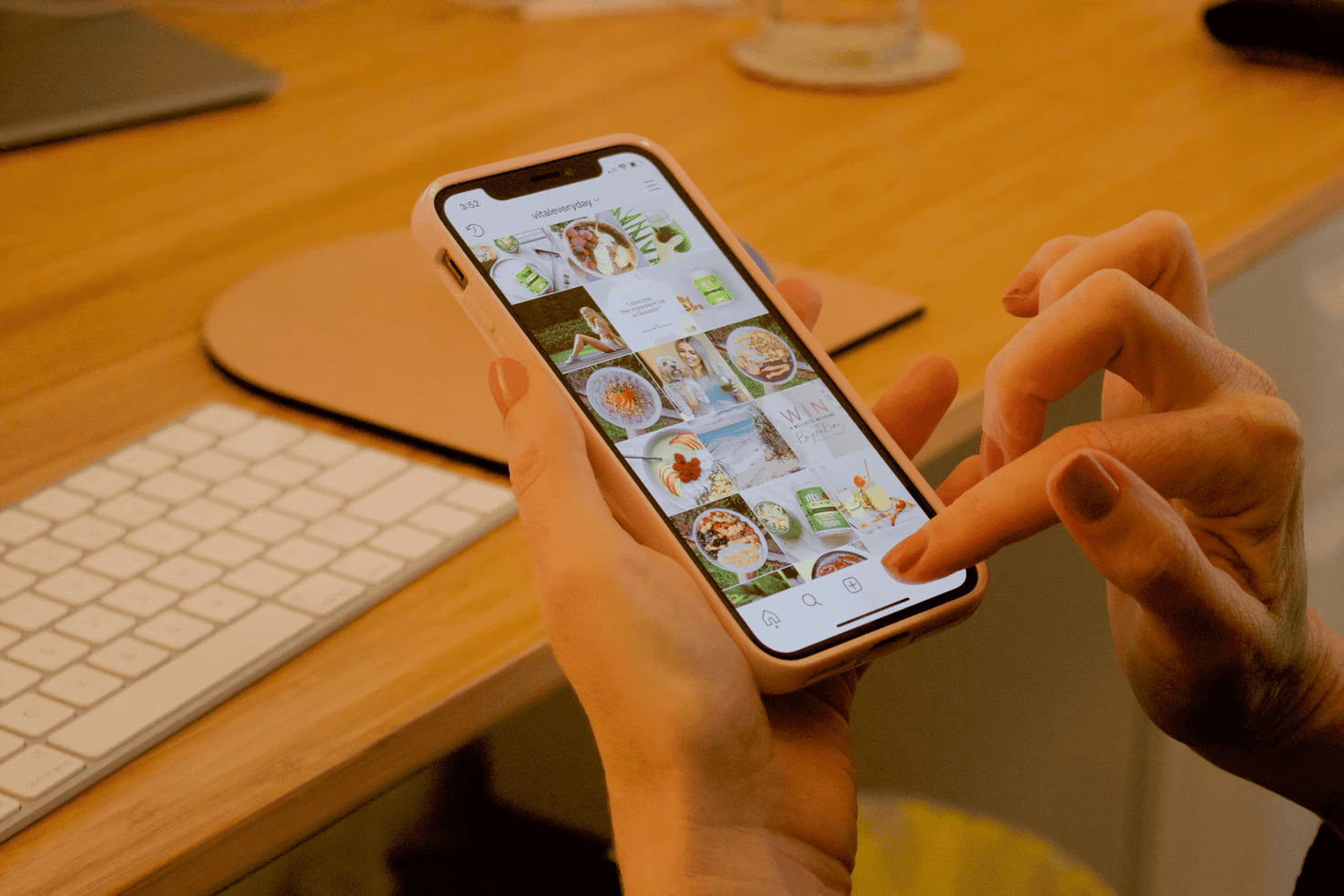 Image: https://unsplash.com/photos/bmUa09zy2ZQ
Instagram is known as one of the largest social media platforms for sharing photos. The number of Instagram users is constantly growing, and by 2023 it is expected to reach nearly 1.2 billion consumers. Therefore, this app is perfect for drawing attention to your business or hobby and increasing your interaction with a target audience.
Take a look at the app's features to figure out how to make app like Instagram from scratch:
uploading photos & videos
photo editing
linking with social networks
Geolocation
messaging and commenting
Besides, Instagram has excellent eCommerce features, so companies, small businesses, and stores can promote, advertise, and sell their products right on the platform. The app, in turn, makes money from advertising and sponsored posts.
10 Steps: How to Make an App Like TikTok, WhatsApp, Instagram From Scratch
Mobile app development is a long and time-consuming process that requires much effort and money. However, if you have a clear strategy for developing apps, you can successfully build your application from scratch. Follow this step-by-step guide to create a product that will be in demand throughout the world!
Generate an App Idea
Don't know how to create an app that would stand out on the market? Start with generating a creative yet valuable app idea that will interest a target audience. Here's what you need to do when considering a concept for your future mobile app:
Sketch your idea on paper to make it tangible.
Define the functions the app will perform.
Make a list of the app's advantages for users.
Most mobile applications represent variations or combinations of the ideas that already exist on the market. Therefore, if it's challenging for you to come up with an original app concept, you can use one of these techniques:
combine elements from different apps you like
find the issue that can be solved with a mobile app
improve an existing application
For example, Kevin Systrom, the co-founder of Instagram, came up with the app idea while making pictures on his Holga toy camera. He thought it would be nice to build an app for people to make creative pictures like the ones made on that camera (slightly blurred and filtered).
Do Competitive Market Research
To understand how to build a mobile app from scratch, you need to understand what your competitors do to draw users' attention. Analyze their applications, delve deeper into their functionality and design, figure out the problems they solve. Conduct research that will help you get the answers to the following questions:
How can your app help users?
Is there a need for your app in the market?
Does your app provide a solution to a specific issue?
Write Out the Features for Your App
The next step of mobile app development is building its wireframe that showcases the application's features. Draw up the structure of your product using the results of your market research. If you aim to learn how to make a Tik Tok like app, you can build your project upon its features, previously described in this article.
Make Mockups of Your App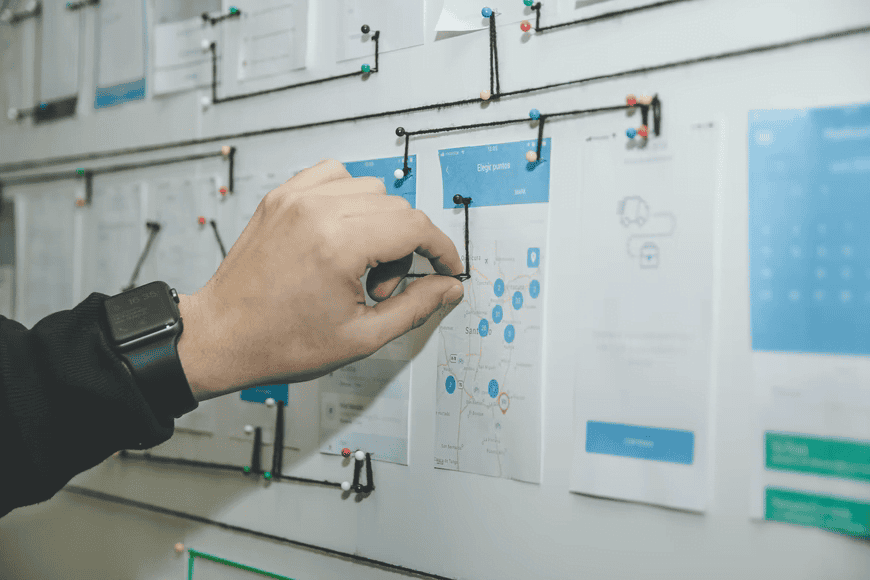 Image: https://unsplash.com/photos/qWwpHwip31M
Design mockup development is the first step towards making your product attractive for users. Flip through the interface of Instagram, TikTok, or WhatsApp to define the essential components of these apps, and create a layout for your project. You can think of several design ideas based on the mentioned applications and test them to pick the right one.
Create Your App's Design
Mobile apps' popularity greatly depends on their design. Therefore, you had better check out the latest graphic design trends before you start creating your application. Currently, startup founders pay much attention to:
clarity and minimalism
contrasting design elements
depth through shadows and layering
functional 3D graphics
visual effects that are pleasing to the eye
customized person-centered design
data visualization
engaging swiping experiences
Apps like Instagram, WhatsApp, and TikTok use at least half of these trends, as they constantly work on updating their product design. If you're wondering how to develop apps like these, use the above-listed trends for your product design as well.
Put Together an App Marketing Plan
The right marketing strategy is the key to efficient app promotion. Even if you have the best mobile application on the market, it won't bring you much revenue without a well-designed marketing plan.
Start by driving visitors and potential users to your app. Present your application on different marketing platforms (the more, the better), promote your product on Snapchat, Instagram, Twitter, TikTok, and other social media.
If you want to understand how to develop an app that will gain the same extensive audience, focus on building an efficient marketing strategy.
Build the App
Once you figure out how to develop apps, it's time to put your knowledge into practice and build your digital product. For this, you should consider using an agile workflow.
First, find a developer who will estimate the app development cost, along with the resource and time necessary to create an app and implement all the technical requirements. Moreover, follow the following recommendations to build a high-performing mobile application:
Provide a simple intuitive procedure of registering.
Provide a free app version.
Interact with the app users.
Ensure the app works both online and offline.
Integrate social share within the app.
Sustain high app performance.
Submit Your App to the App Store
How to make app like TikTok? If you want to develop an app like WhatsApp, Instagram, or TikTok, you need to ensure it is available for both iOS and Android users. Therefore, you should launch your mobile application across both the Apple App Store and the Google Play Store.
To draw attention to your brand-new product on the app stores, you can use the following tricks:
showcase the most valuable functions of your app
demonstrate real-life user experiences through videos
test the app for usability before publishing it
Market Your App for Maximum Exposure
Knowing how to develop apps is not enough when it comes to building a successful digital product. To launch a genuinely efficient and in demand mobile application, you should work on the app's promotion.
Based on the Instagram and TikTok development experience, you can motivate the target audience to download and engage with your app using the following tools:
Improve Your App with User Feedback
Users can help you significantly improve your mobile application if you analyze their activity wisely. Use app analytics to collect feedback and implement it for better app performance. Create a feedback system to ensure quick responses to testimonials, thus supporting your app users' opinions and improving their experience.
How to Promote Your App Successfully
Today's mobile app market is overwhelmed with fantastic applications, but that doesn't mean you can't create a similar successful product. Stick to the following tips on how to develop apps that will stand out among competitors to promote your application effectively.
3 Ways to Make an App Go Viral
The phenomenon of Instagram and TikTok's popularity lies in its attractive concept, simplicity, and high user engagement. The thing is, as soon as your application draws the attention of consumers, they'll download it and start engaging with your app, thus sharing it on social media and attracting other users. This is how the actual viral loop works.
There is no one strategy on how to make an app go viral, but you can make it fit your project using one of the following techniques:
Product-market fit. This technique implies determining whether your product can satisfy the market/your target group. Try to measure the number of RAU (Retained Active Users).
Viral marketing campaigns. This is one of the most widely-used forms of app marketing, intended to spread a promotional message. Such a technique helps to quickly distribute apps among users, resulting in many views and shares on social media.
Referrals. This is the most effective marketing campaign, which implies providing free trials for users. With this method, you can showcase your app's value and incentivize its sharing on social media for growing the audience.
While combining the right app idea with the appropriate development strategy, you can create a successful campaign for boosting the visibility of your mobile application.
7 Factors That Determine App's Success
After you figure out how to develop apps that go viral, you need to know what factors can influence the effectiveness and popularity of the future product. Take a look at the key elements that determine an app's success in order to pay them special attention when developing your mobile application:
user-friendly interface
unique app concept
aesthetically pleasant design
user engagement
fast performance
usefulness
usability
These factors are typical for the most popular projects, such as WhatsApp, Instagram, and TikTok.
Final Thoughts on How to Develop Apps
Now that you know how to create an app like Instagram, TikTok, or WhatsApp, you can launch a similarly efficient and successful application. Analyze the features and functionality of these products and create your own unique mobile app for iOS and Android. Follow the steps in this article to design an original idea for your project and fulfill it by meeting all the necessary requirements.
FAQs
How Do You Create a Mobile App?
Start developing a mobile application by generating an app idea and conducting a competitive market analysis. Then, you can write out its features, create a design mockup, and make up a marketing plan.
How Much Does It Cost to Build an App?
The app development cost may vary from $40,000 to $300,000, depending on its complexity and functionality. Thus, to develop a simple application, you might need to pay $40,000 to $60,000, a medium complexity project costs between $60,000 to $150,000. The budget required for a complex app development process starts from $150,000 and more.
How Much Does It Cost to Build an App Like Instagram?
The development of an app like Instagram may cost around $40,000 to $60,000, depending on the project's functionality. If you want to save money on your application development, you may outsource the development.