Holiday marketing is one of the fundamental pillars of a stellar social media hashtag holidays strategy. It's a simple yet effective way to amp up engagement. When it comes to personalizing each holiday to suit your brand, the possibilities are endless.
Of course, it's important to remember why it's so crucial to provide captivating content. If they can't detect high levels of interaction, those tricky social media algorithms won't pick up on posts and send them on to a wider audience. In very simple terms – the better your content, the further it will go. And of course, providing captivating social media copy is a key part of this strategy, so don't skimp on that.
Most importantly? Do not forget the accompanying hashtag. This is key to getting your brand spread far and wide, otherwise you're simply throwing excellent material in the bin. Equally, hashtags help you keep track of who is responding to your content – especially important for that user-generated goldmine.
There are plenty of social media holidays out there for you to choose from, but make sure to do your research. You should opt for a holiday that aligns with your brand identity and your product, making sure there aren't any negative connotations associated with this holiday. You can't quell all criticism, but just be careful you're not going viral for the wrong reasons.
Get creative with how you relate the holiday to your product or service. In fact, it doesn't even have to reflect what you're selling. Perhaps a well-served hashtag can highlight your employees or offer behind-the-scenes insight into the brand – whatever it may be that helps people feel connected to your company.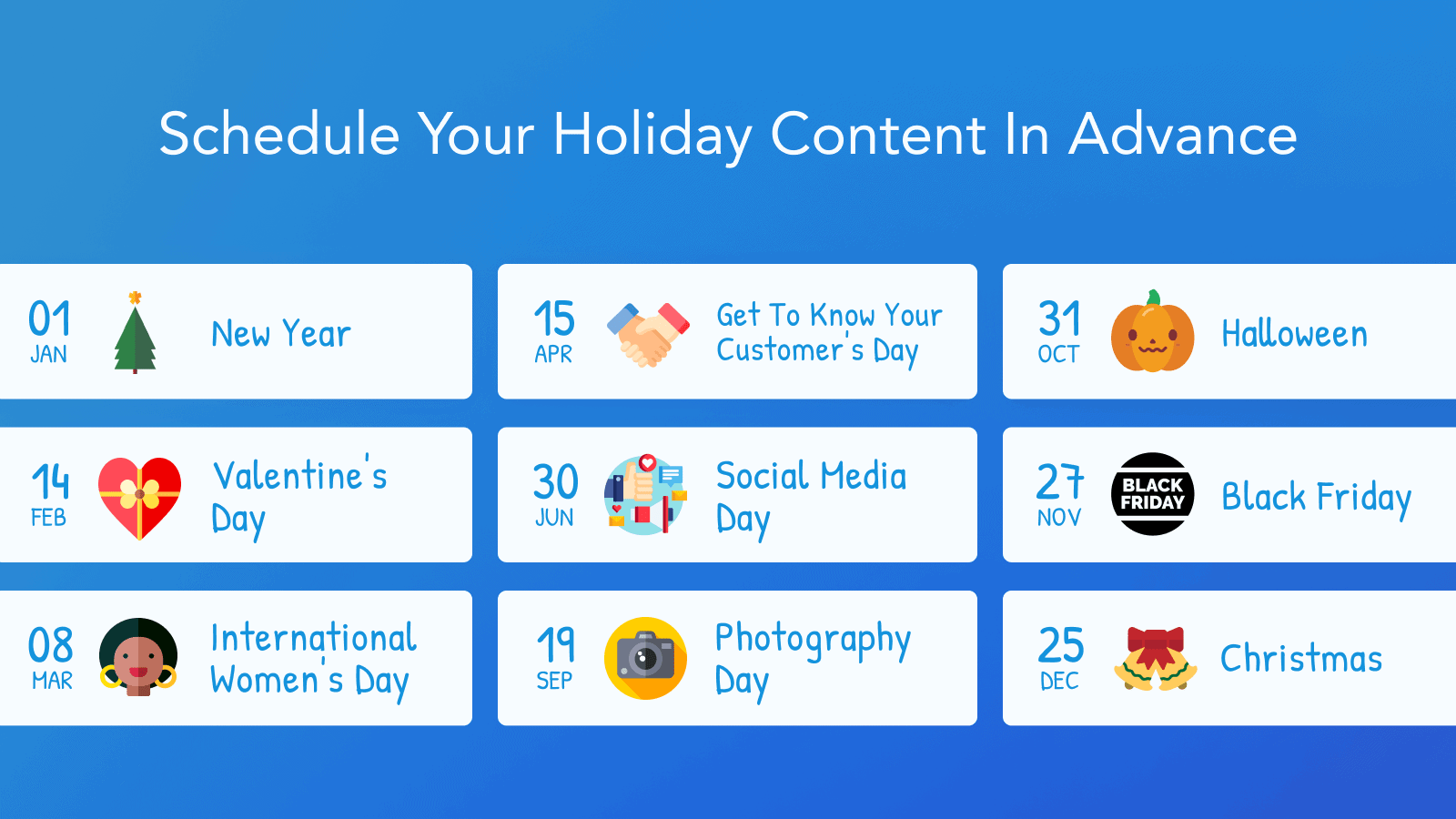 Image sourced from smarterqueue.com
Use this opportunity to connect deeper with your audience. Let them know what your brand stands for.
One last tip before we dive into the holiday calendar is to collaborate with influencers for your holiday content, especially where there's a crossover of interest. This is such a fantastic way to boost engagement – but be sure to use a sponsorship contract template, to avoid any potential hiccups.
Without further ado, let's check out the best holidays for you to capitalize on in 2023. We've explored a couple of favorites for each month as well as highlighting any extras we think are worth naming. Most of the holidays are suitable to a large variety of businesses, but don't shy away from doing your own research!
January
New Year's Day (January 1)
What's there to say? #NewYearsDay works for pretty much every company out there.
Perhaps your product helps users bring in the new year. Alternatively, do you offer a service that sets them up for a successful 2023?
Or maybe this is simply a time for celebration!
Trivia Day (January 4)
January is full of universally applicable holidays!
You can be smart about #NationalTriviaDay and select a fact that deepens customer understanding of your company. It could even be a little tongue-in-cheek; what if your trivia reflected the CEO's breakfast habits or favorite holiday destination?
Other holidays:
#NationalHuggingDay (January 21)
#GetToKnowYourCustomersDay (January 19 – this is a quarterly holiday on the third Thursday of January, April, July and October)
February
Black History Month
In the US and Canada, February ushers in #BlackHistoryMonth. Company values are increasingly important to customers, so make sure to show that you care – and it's probably best to not get too commercial with this holiday.
Instead, use your platform to uplift Black figures within your industry. You may even want to create an informative PDF on the matter that your audience can download.
In that case, you should be using the highest quality pictures available, so be sure to take advantage of services that let you change HEIC to PDF for this.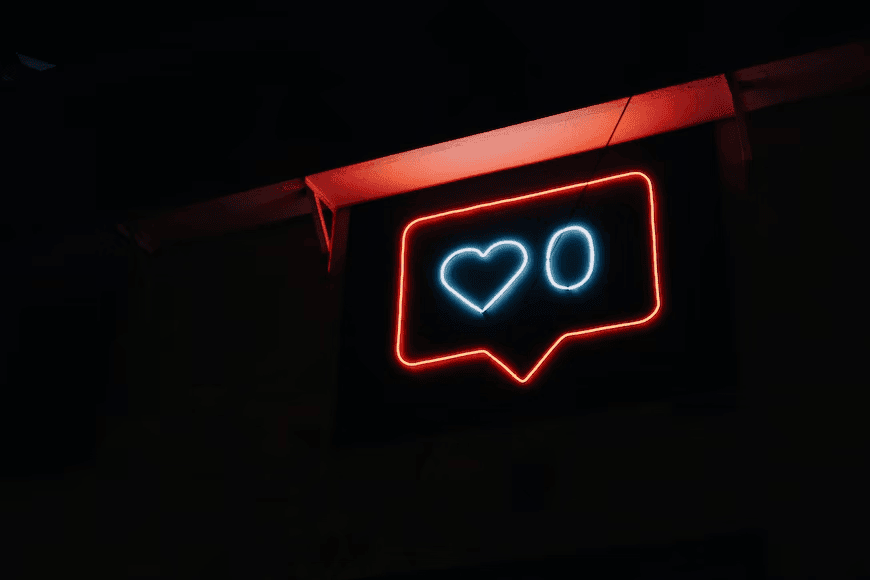 Free to use image sourced from Unsplash
Valentine's Day (February 14)
This one's for the romantics amongst you and it's guaranteed to melt even the stoniest of hearts.
#ValentinesDay is also a flexible holiday that can be used to celebrate romantic, platonic or even familial love. If you're feeling a little modern, why not opt for Galentine's Day too? This TV-inspired day celebrates female friendships the day before and adds a fun twist to a traditional holiday.
Other holidays:
#WorldCancerDay (February 4)
#RandomActsOfKindnessDay (February 17)
#NationalPizzaDay (February 9)
March
International Women's Day (March 8)
#IWD2023 uplifts women all over the world, recognizing the societal and historical reins that have been placed on women throughout history.
There are endless ways to celebrate this holiday on social media. Maybe your product is of particular value to women, or perhaps you want to shine a light on your female employees?
Another idea could be to collaborate with your favorite female social media personality to celebrate this special day. But be careful to implement that influencer outreach correctly – there are definitely some dos and don'ts to keep an eye out for!
International Day of Happiness (March 20)
#InternationalDayOfHappiness can be a fantastic holiday to spread a little warmth and cheer.
Why not ask users to send in content about what makes them happy? Bonus points if they manage to link it to your product or service – in fact, what about a little discount for those that do?
Other holidays:
#TDOV, Trans Day of Visibility (March 31)
April
Earth Day (April 22)
Sustainability is the name of the game, in today's current climate (…yep, pun intended). Do your part by raising awareness on #EarthDay to celebrate that big round thing we all live on.
Doing so is a great way to cement brand reputation. You can also use this day to highlight any of your own efforts towards protecting the world we live in. Perhaps you have reduced or improved packaging or implemented the use of sustainable materials.
Whatever you're doing, let your user base know about it!
Other holidays:
#NationalSiblingsDay (April 10)
#StressAwarenessDay (April 16)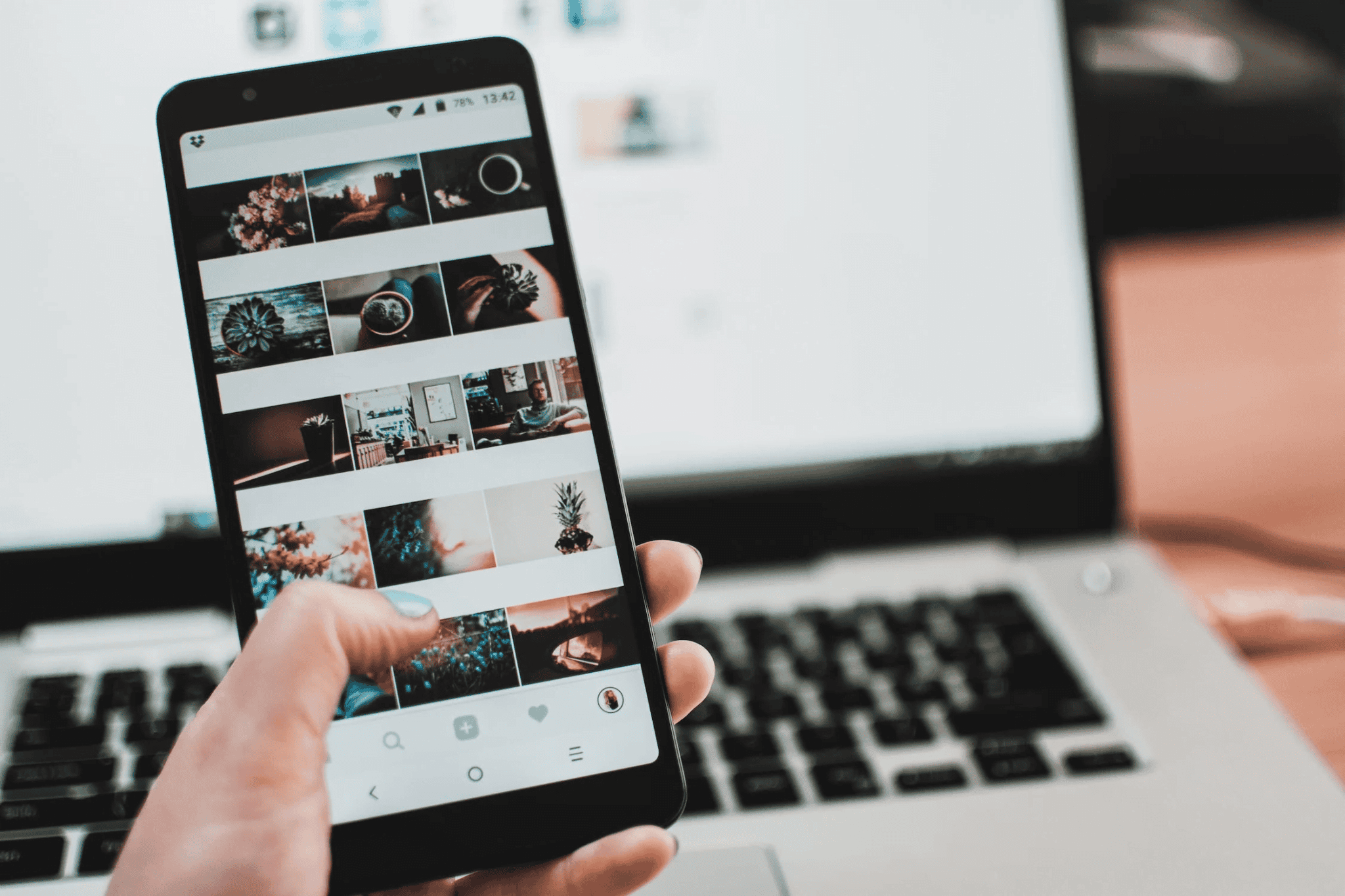 Free to use image sourced from Pexels
May
Mother's Day (May 14)
Depending on where you live, May 14 is #MothersDay – and there's no better day to show some affection for the lovely ladies in our lives. Aunts and grandmothers can get an honorary mention too!
It's not always easy being a mom, so this could be a great time to promote discounts and promotions aimed at making that parental life, well, just a little bit easier.
National Creativity Day (May 30)
#NationalCreativityDay is a wonderful time to celebrate all the artists and freethinkers out there. And if you count yourself among them, this holiday is perfect for any self-promotion or discounts.
With many creatives working as freelancers, having a steady supply of clients might prove an uphill struggle at times. But using a template for your designs, such as the PandaDoc freelance graphic design proposal will go a long way in making you seem professional.
Other holidays:
#IDAHOT2023, International Day Against Homophobia and Transphobia (May 17)
#InternationalWorkersDay (May 1)
June
Pride Month
#Pride has almost become as big as Halloween – but we have a whole month to celebrate it! This month has an entire color scheme and accompanying logos to adorn your social media. It's time to adorn your feed with rainbow flags aplenty!
Father's Day (June 18)
You didn't think we'd forget about fathers, did you?
With #FathersDay being celebrated in the middle of June, why not ask users to send in their best stories about the paternal figures in their lives? You could also interview any fathers, young or old, at your company.
National Selfie Day (June 21)
Now, let's be real. #NationalSelfieDay was simply made for user-generated content!
Ask users for their best angles, ideally whilst using your product or service. This content can serve you in the future too, as you turn audience selfies into promotional material. Certain websites even allow you to convert PNG to PDF, letting you transform these images into posters and white papers in an instant.
Other holidays:
#BestFriendsDay (June 8)
#SummerSolstice, #SummerBegins (June 21)
Free to use image sourced from Pexels
July
World Emoji Day (July 17)
A picture's worth a thousand words – and on #WorldEmojiDay this is especially the case.
But don't just post about your favorite smiley. Why not use these fun symbols to write a cryptic message, leading your most engaged users to a promotional code or reveal an answer?
World UFO Day (July 2)
You may not believe in them, but #WorldUFODay offers a goldmine for promotional content.
Out-of-this-world deals? Astronomical price reductions? This holiday was made for hilarious slogans and extraterrestrial wordplay.
August
International Youth Day (August 12)
This is the best time of year to engage with the younger elements of your audience.
Use #YouthDay to shine a light on the next generation, whether it's members of your audience or amongst your staff.
National Book Lovers Day (August 9)
#NationalBookLoversDay is the perfect day to bring attention to your staff. It's been shown that celebrating employees online is a fundamental part of strengthening brand identity, so what are you waiting for?
Bring those shy bookworms to light and let them offer their favorite book recommendations. Even better if the subject matter links to your company in some way!
Other holidays:
#NationalLazyDay (August 10)
#InternationalCatDay (August 8)
#LefthandersDay (August 13)
September
World Tourism Day (September 27)
On #WTD2023, you can spread your metaphorical wings and indulge in a little travel.
If your product or service directly relates to tourism, great! If not, why not see tourism and adventure as a wider concept? In today's economic climate, staycations are all the rage – and anything you can do to contribute to a holiday-from-home feeling will be more than appreciated.
Bonus tip: even if you're not catching flights in the traditional sense, creating the right type of travel captions will still help your content stretch further!
Stand Up To Cancer (September 8)
This holiday can be a bit of a tear-jerker, but it's well worth celebrating and raising awareness for.
#SUTC is rarely going to be about your product or service. Instead, this holiday is about producing meaningful, from-the-heart content. It doesn't necessarily need to include personal testimonials – instead, it's simply about acknowledging the societal battle we all face.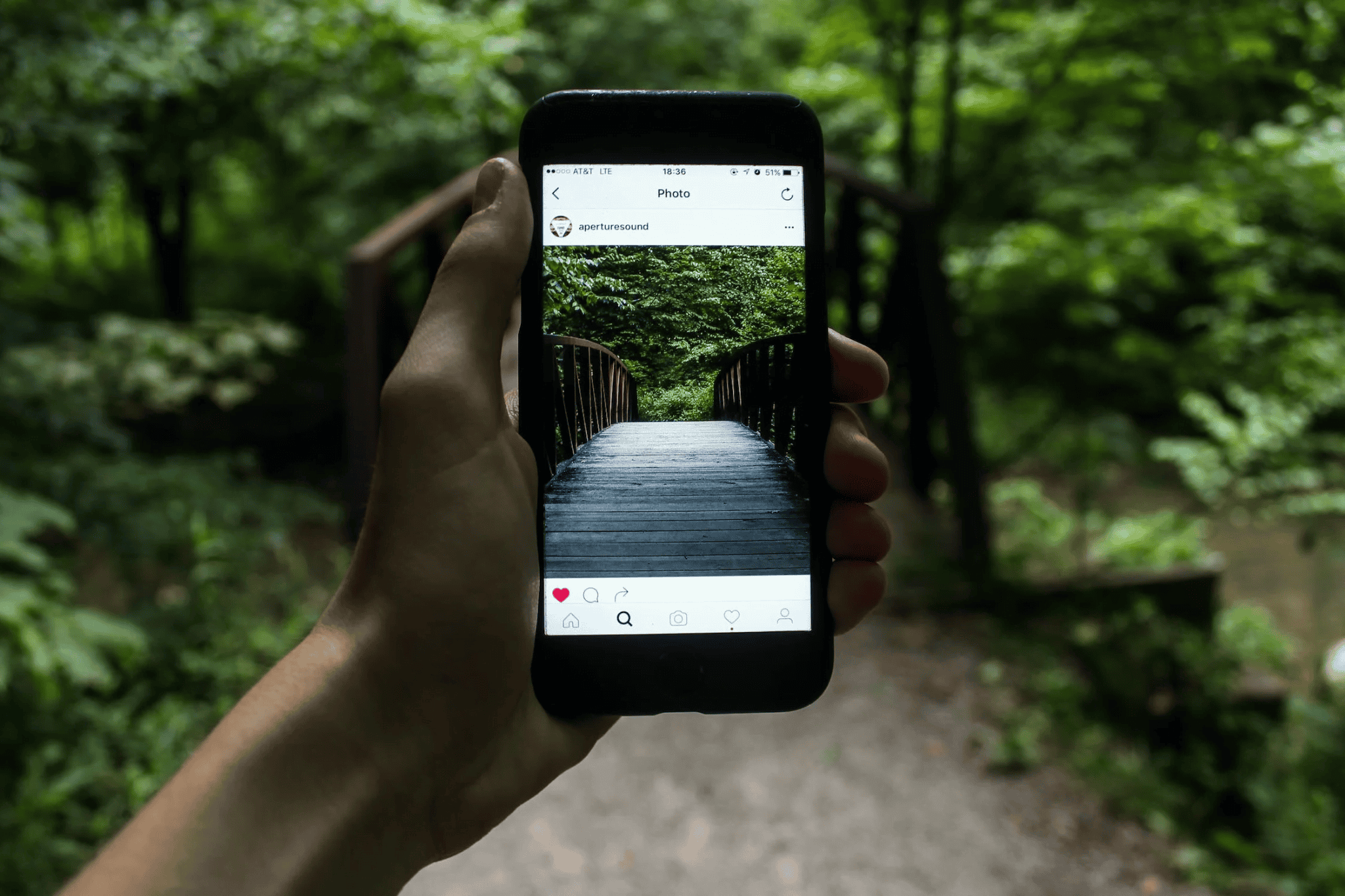 Free to use image sourced from Pexels
October
World Mental Health Day (October 10)
We all need #WorldMentalHealthDay and, similar to Stand Up To Cancer, this holiday is important less for its commercial value and more for the human spirit that runs through your company.
Remind your audience that you, too, are human, with testimonials from customers and employees alike.
Halloween (October 31)
Boo! There are countless possibilities with #Halloween, we hardly know where to start…
This cheerful, exciting holiday really brings people together – especially if you're offering terrifyingly terrific deals or devilish discounts. Whatever your poison, let this holiday really bring out your company's personality.
Other holidays:
#UNDOP, International Day of Older Persons (October 1)
#WorldSmileDay (October 6)
#InternationalDayOfNonviolence (October 2)
November
Black Friday (November 24)
The big daddy of hashtag holidays, #BlackFriday is made for discounts and promotions galore.
There's no doubt this holiday was already on your social media calendar. In fact, we're pretty sure you've been preparing for months!
International Men's Day (November 19)
For all those asking when men will get a holiday all to themselves – #InternationalMensDay it is!
This holiday is great for uplifting all the men in your life and it's easy to personalize it to your product or service. Get inventive – and don't shy away from asking male users to send in testimonials!
Other holidays:
#WKD, World Kindness Day (November 13)
#CyberMonday (November 27)
December
Christmas Day (December 25)
Everyone's favorite holiday – and #Christmas is the one that keeps on giving all throughout the month.
The options here truly are endless. An advent calendar of discounts? The three wise men offering promotions? Santa Claus distributing freebies? Make sure you plan early for this one because everyone will be hopping on that festive bandwagon.
Hanukkah (December 7-15)
It truly is a festive season, with #Hanukkah starts celebrations a week before Christmas.
Can you light some menorahs to adorn your social media feed? What about some family photos from users that celebrate? Get everyone involved in this special week of cheer.
Other holidays:
#NationalSockDay (December 4)
#BoxingDay (December 26)
#NewYearsEve (December 31)
We hope you enjoyed this overview of 2023's best social media holiday occasions. Put that hashtag to good use and let your feed sparkle!