Social media is becoming more visual with the rate at which individuals and businesses post photos to entertain others, spark conversations and grow their brands. A Picture they say is worth a thousand words and that is why they get more engagement on social media platforms like Instagram, Facebook, and Snapchat.
Apart from sharing photos for fun on social media, some users see business opportunities in it. That brings us to the main topic of this post-social media photography.
What is Social Media Photography?
Social media photography is the process of creating images specifically for social media platforms. It involves cropping, resizing, editing, and enhancing photos to suit a particular purpose on social media. Photographers who understand the power of visuals on social media come up with photos that can command huge engagement on social media. They leverage such engagement to promote themselves and attract clients who can hire their services.
Types of Social Media Photography
There are different types of social media photography you can focus on as a photographer who wants to make a living using photos on social media. Below are the popular ones:
Food Photography: Taking and sharing photos of food recipes and cooked food. This resonates well with women who enjoy cooking. There are over 48 million posts on Instagram with #foodpics.

Travel Photography: People love seeing photos of others in beautiful locations around the world.
Beauty Photography: Beauty is a serious business, especially for women. They often replicate what they see to enhance their beauty.
Fashion Photography: Photos of gorgeous outfits especially of celebrities appeal to fashion lovers
Pet Photography: Many social media users love pets. They are fascinated by seeing photos of pets like dogs, monkeys, and cats in homes.
Lifestyle Photography: Photos of how others live that reflect their attitudes appeal to social media users.
Art Photography: Artwork photos appeal to social media users. Users love to see how others use their creative minds to send a vital message.
Nature Photography: Photos that focus on natural world that is not affected by human activities.
Identifying the Best Social Media Platform for your Photography Business
Before you dive into social media photography, the first thing to ask yourself is – which social media platform suits me the most?
Social media platforms like Facebook, Instagram, LinkedIn, Twitter, Snapchat, WhatsApp, and Reddit allow you to upload photos. But the level of engagement your photo gets depends on how users on the social media platform react to it.
For example, photos drive more engagement on Instagram and Snapchat than on Twitter. This is because Twitter is mainly for discussions and sharing of opinions where tweets filled with texts are the content. Instagram and Snapchat are visual platforms where photos and videos are the main content. According to RivalIQ's benchmark report, Instagram engagement dropped by 25% in 2021 but the engagement rate per post is higher at 1.42% surpassing Facebook (0.19%) and Twitter (0.04%). This is not to say that you shouldn't focus on other social media platforms. It simply tells you that Instagram should be your first choice when it comes to social media photography.
Social media strategies for photographers
Your social media presence won't bring success to your photography business unless you have a strategy. After identifying a suitable social media platform for your photography business, the next is to brainstorm how you can use your content to attract and engage your target audience.
It is also ideal to align your social media photos with your brand voice. Hence, it's advisable to conduct a social media content audit regularly and make each photo and caption contribute towards effective brand building and lead generation efforts.
Since you now know that Instagram is the best social media platform for photography, let's see the strategies to make.
Set your Instagram profile picture
The first contact your target audience has with your Instagram account is your profile picture. Many photographers don't get it right because Instagram on default crops your profile picture into a tiny circle. A high-resolution image may lose quality and look horrible after uploading it. In some cases, the profile photo which you want to use to pass a message may not be well-positioned thereby making it hard for users to see what you stand for.
To get your profile right, The dimension should be exactly 180 x 180 pixels. This dimension guarantees a high-quality photo that users can view properly both on web and mobile apps.
Ensure Instagram feed photos and videos are of appropriate resolution
As a photographer, you should pay attention to the resolution of photos and videos you upload on your Instagram feed. Keep in mind that your audience expect the best from you as a photographer. Also, they will view your content from different devices. There are recommended dimensions for uploading photos and videos to your Instagram feed:
Landscape: The recommended resolution for a landscape photo is 1080 × 608 pixels. This ensures that it doesn't lose quality when viewed from any device.
Portrait: Although Instagram shows vertical or portrait photos at 600 x 749pixel, the recommended resolution is 1,080 x 1,350 pixels.
Square: A square photo should have a minimum resolution of 1080 pixels. For higher quality, upload it at 2048 pixels.
Videos: You can use video editing tools to create videos using photos and upload them on your Instagram stories. Users engage more with videos on Instagram so you should focus on creating high-quality IG stories. For a 10-second IG story, the resolution should be 750 × 1334 pixels. For a less than 60 seconds video you want to upload on your feed, the maximum resolution should be 640 × 640.
Have a catchy caption
When you have a beautiful photo to upload, a catchy caption becomes the icing on the cake. You have up to 2200 characters to create a caption that will serve as a hook.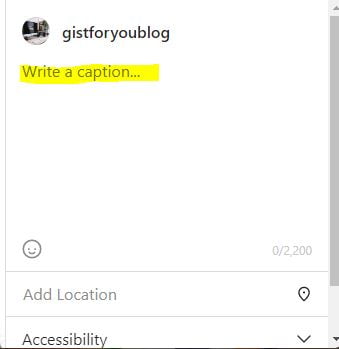 Use it to market the photo you upload. It can be to describe what inspired you to take such a picture, and the message you want to pass across to your audience.
The photo below represents nature and its beauty.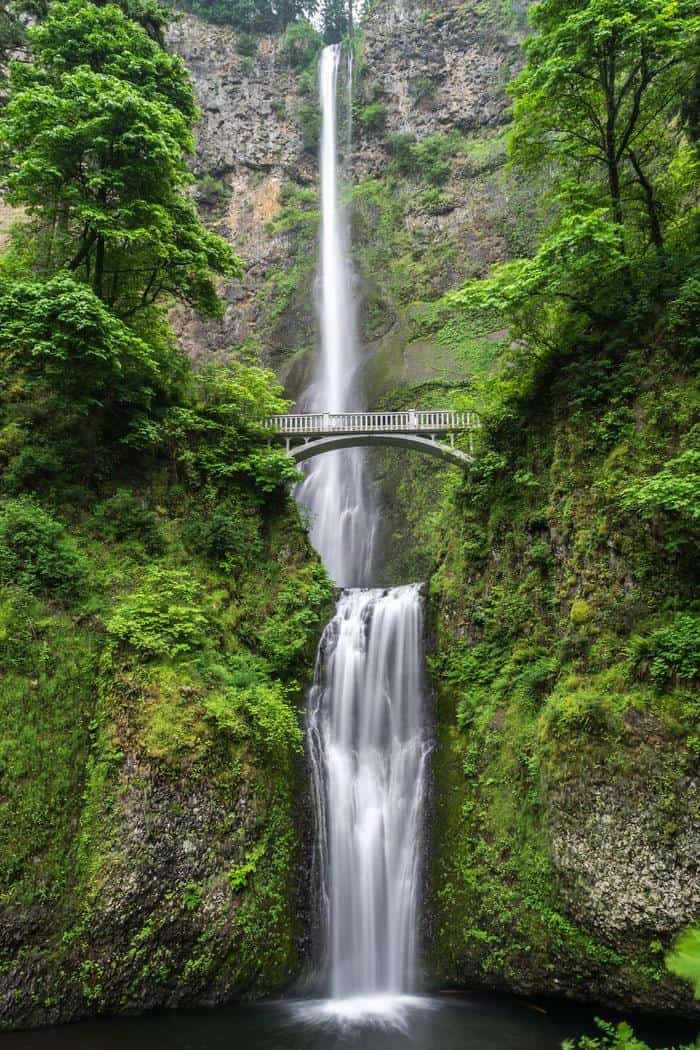 A suitable caption should lay emphasis on how beautiful nature is and why it is important for humans to protect and preserve it for the future generation.
Post Reviews
This one strategy works like charm. Photographers who are in the business of photography should always post their business reviews on social media platforms. It boosts credibility and attracts potential clients who would want to do business with you.
Tools you need for social media photography
There are certain tools you need to take your social media photography to the highest level. Let's look at them.
On-Camera Flash Diffuser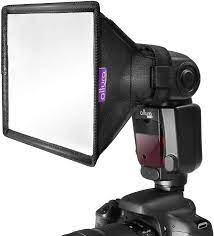 It is not enough to have a camera which you use as a photographer. There are tools that will enhance the photos you take. An on-camera flash diffuser is one of them. It is a tool that helps you capture skin tones without blemishes. If you're a fashion photographer, you need it to enhance the quality of images you produce. It helps distribute lighting evenly when attached to on-camera flash units.
Custom Lighting Solution
If you're an event photographer, you need a custom lighting solution because you can cover events in places where there is poor lighting. Your audience on social media won't engage the photos you upload if the brightness is low.
Studio Background
You can't post pictures with the same background all the time. Your audience on social media will get bored and fed up with seeing photos of the same background. With digital studio backgrounds, you can take photos in different backgrounds. You can even customize backgrounds using different colors, and images.
Adobe Photoshop & Lightroom
Editing photos is part of the tasks you do in social media photography. You need to consistently produce images that will appeal to your audience. With Adobe Photoshop and light which are among the best photo editing software in the photography industry, you can create anything you desire out of a photo.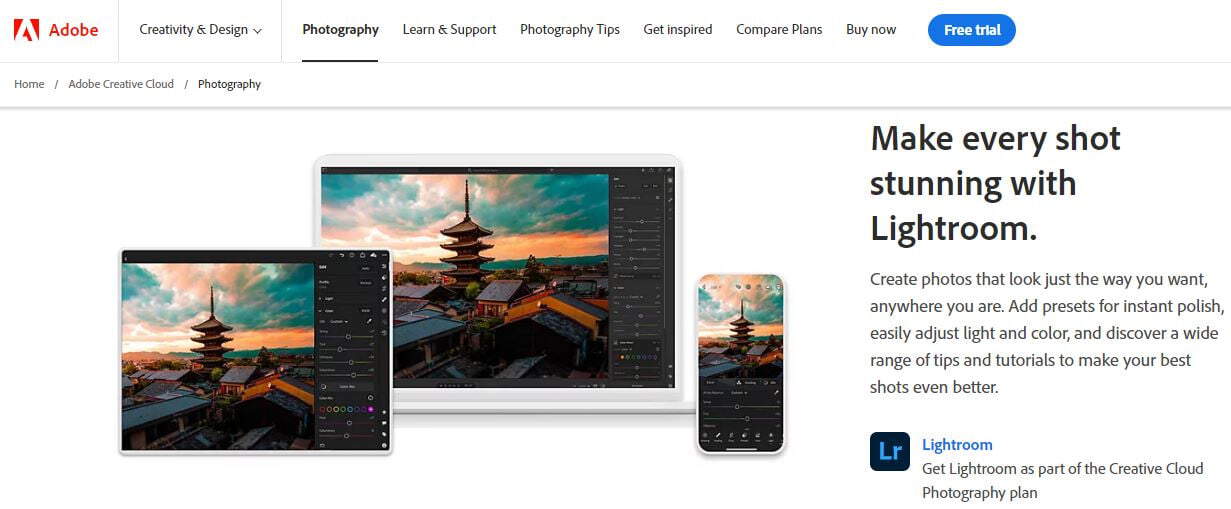 It allows layer editing which gives you greater control over images. The radial file enables you to make adjustments to some sections of the image, sketch an ellipsis around a subject and adjust areas that are not part of the selected region.
PC & External Storage Disk
You need a good PC where you can install photo editing tools like Adobe Photoshop before you can edit your photos. Apple Mac Studio is suitable for photographers. Acer Aspire TC is also good if you prefer Windows computers. You also need a fast micro sd card which you can use to copy images from your camera to any device.
AI Writing Tools
You may be asking why you need AI writing tools for social media photography. But hey! It will be hard to always come up with suitable captions for the photos you post on Instagram, Facebook, and Snapchat. That's where AI writing tools like Jasper, Writesonic, and Rytr can come to your rescue. They have templates for photo captions. Just enter a keyword word about your photos and watch the AI suggest suitable captions that will amaze you.
You will get burned out if you try to manage all your activities on social media. For instance, you can't track engagement rates on Facebook, Instagram and Snapchat, reply to comments, monitor mentions and jump on trending topics in your industry manually. You can automate tasks using social media tools so that you can focus on creating awesome photos. Hootsuite, Sprout Social, and Agorapulse are top social media management tools you can try.
How to monetize your photography business on social media
Photography is a lucrative business. The era of social media has made it more lucrative because photo content appeals to a lot of users on platforms like Instagram, Snapchat, and Facebook.
Let's look at how you can monetize it.
Offer your service to clients
Posting high-quality and inspiring photos on social media can get you, clients. A lot of people search for photographers on Instagram for various reasons within their location.
For instance, An event photographer who creates good content on social media is likely to be hired to cover a wedding ceremony, birthday anniversary, and other events. Position yourself as an experienced photographer in your location and with good content, clients will inquire about what it takes to hire your service.
Let's assume you are a professional photographer with huge Instagram followers and you live and target clients in Texas, United States. You can use can #Texasphotographer to promote your services on Instagram.
Sell or license your photo on stock photography sites
Do you have sizable high-quality photos? Sell them on stock photography sites iStock, Shutterstock, and Alamy. Add a link to them on your Instagram bio, upload the photo and create a catchy caption with a call to action for the audience to click on the link in your bio to purchase them. Stock photos on iStock sell as high as $200 or more per one.
Sell photography courses
Some of your audience who follow your photography business on social media may be interested in learning how it works. You can create a course that teaches how they can start their photography business on social media, sell it to them and make money. Ecommerce platforms like Gumroad allow you to create and sell your course on their platforms. Grab the link to the course and add it to your social media bio. Write an interesting caption after uploading the image of the course to drive your audience to it.
Have a store
Instead of submitting your photos to stock photo sites, you can create a store on platforms like Etsy, list your photos and drive your IG audience to it using a link in your bio or Instagram stories for them to buy.
Final thought on social media photography
Photography business is thriving on social media especially on Instagram because visual content appeals to users.
Now is the time to jump into it as a photographer and establish yourself. I have shown you how to go about it starting from identifying a suitable social media platform, choosing a niche and how you can monetize it. It's up to you to give it a try.