Social media changed our lives and the ways we do business. These platforms have now been around for decades, and they are here to stay. Did you know what are the effects of social media?
While many discuss their negative effect, we often undermine the benefits of social media on our lives. And there are many positive effects of social media on business and individuals.
This guide starts by discussing how these networks can be beneficial for individuals. We'll also take a detailed look at why social media presence is important for businesses that want to succeed. Here's how to benefit from these platforms and use the modern environment to your advantage!
Benefits of Social Media for Individuals
According to Statista, there were 3.6 billion social media users in 2020. The same report indicates that this number would increase to 4.4 billion.
The current world population is 7.9 billion, which means almost 50% of all people on Earth have at least one social media account. Here is how they benefit from these networks and the good effects of social media!
Get Up-to-Date Information
Soccer and basketball clubs often post relevant information about their teams on social media first. The same applies to companies across different niches, which makes social media the place where you can get updated and accurate information from official profiles.
Thanks to social media, news travel fast. Another important note is that all info is in a single place. You only need to follow the right accounts, and you'll have a detailed news feed informing you about recent events constantly.
Stay Connected to Friends & Relatives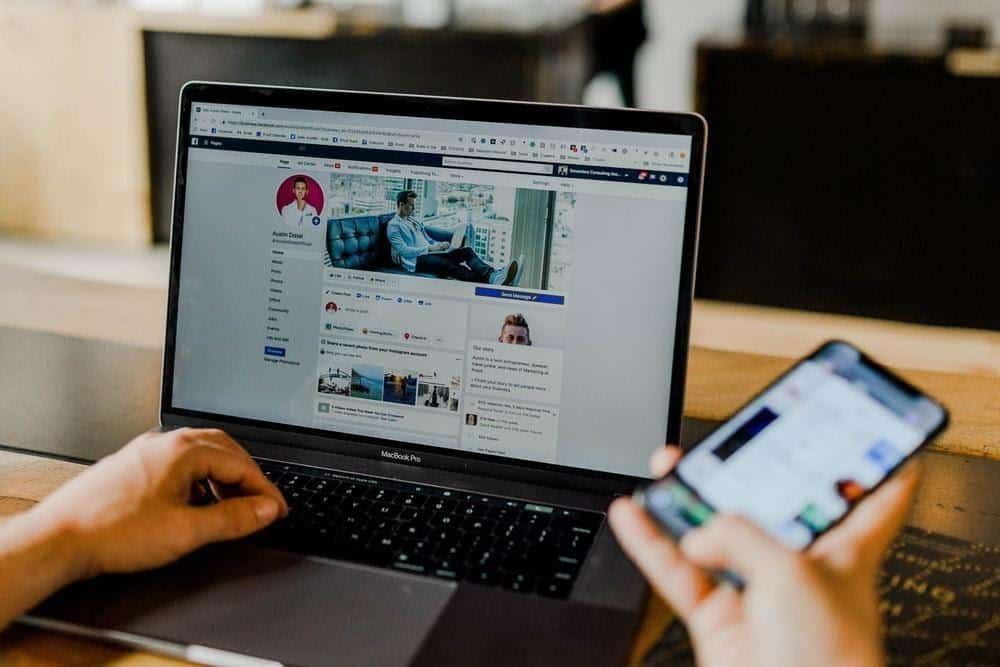 It's not only easier to make new friends with social media. These platforms make it simpler and more manageable to stay connected to friends and relatives.
You can befriend them on social networks and follow the updates they post. Even if they are in another part of the world, this ensures you stay a part of their life.
Social media makes the world look smaller but also ensures messaging is simple. Sending a message to someone DM literally takes seconds. Sending memes, chatting, liking, and commenting on photos will help to build and maintain relationships with people you consider important.
Find More Resources for Self-Learning
You can use social media to work on your skills and obtain new knowledge. Many webinars and lectures are streamed live on Facebook for free.
It's easy to find professionals who offer tutorship in your area. And even as you scroll through the latest updates on social media, you might encounter useful information and links. Those could help you learn more about a particular topic.
You also shouldn't neglect the possibility of using social media to connect with experts on a specific issue that you want to learn more about.
Benefits of Social Media from a Business Perspective
The reports show nine out of ten customers are eager to use messaging to communicate to a business. Social media is an excellent way to make it easy for your prospective clients to drop you a message.
But that's not the only advantage of social networks. Here is an overview of how businesses can benefit from these platforms!
Improve Customer Service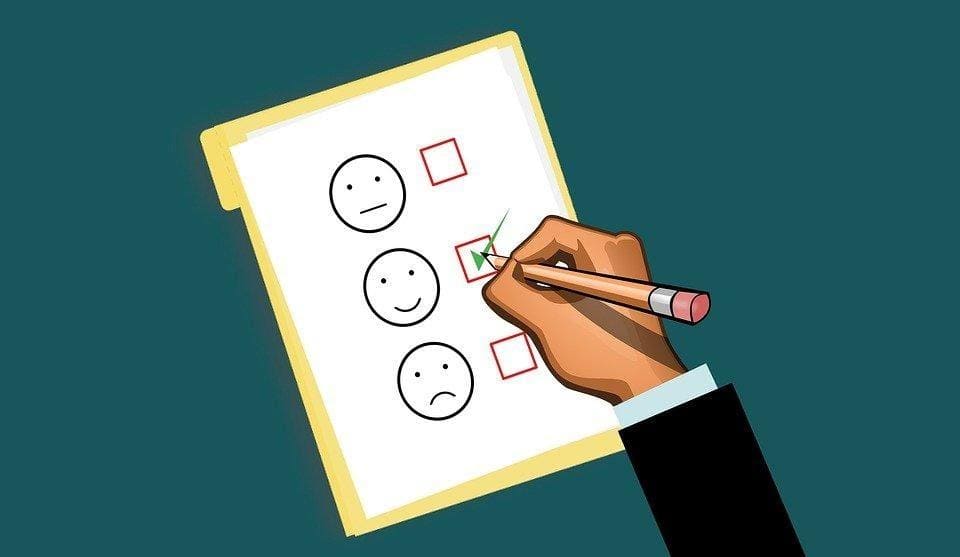 According to internet users, poor customer service is the primary reason why they give up on purchasing from a brand.
Imagine this scenario – an interested client wants to buy your product. They have a small question regarding the delivery process and send you a message on social media. You fail to respond, and they move to buy the competitor's product.
It's no exaggeration to say that customer care is everything on social media. You need to take it to the next level, and here are the steps to do that.
Always Respond As Quickly As Possible
Depending on the business size, you might need a single person or an entire team monitoring your social accounts. You can set working hours on most platforms, so you don't have to be there around the clock. But if someone sends you a message within that timeframe, try to respond within 15-30 minutes.
Establish Guidelines to Follow When Communicating to Customers
Whether using a friendly or professional tone of voice, always stay polite. Also, make sure you only provide valid and accurate information about your products or anything else that's the topic of discussion. You might need a protocol if the conversation escalates.
Always React When Someone Mentions You on Social Media
Some users won't send a message to your DM. Instead, they will ask a question publicly and mention your profile. Some will only commend your great service, while others will have constructive criticism. Try to respond to as many messages as possible unless they are random and purely hateful without a point.
Share Useful Support Content Occasionally
If you see the same question coming from multiple customers, you could add a post and offer an answer to it. Sharing links to other websites, unless they are competitors', can also be useful.
Listen to Customer Feedback
Always read what clients have to say with great care. If they have a suggestion on how a product or your service could be better, consider it seriously and check if it makes sense. All this can help strengthen the bond with your customers.
Solve Customers' Problems Professionally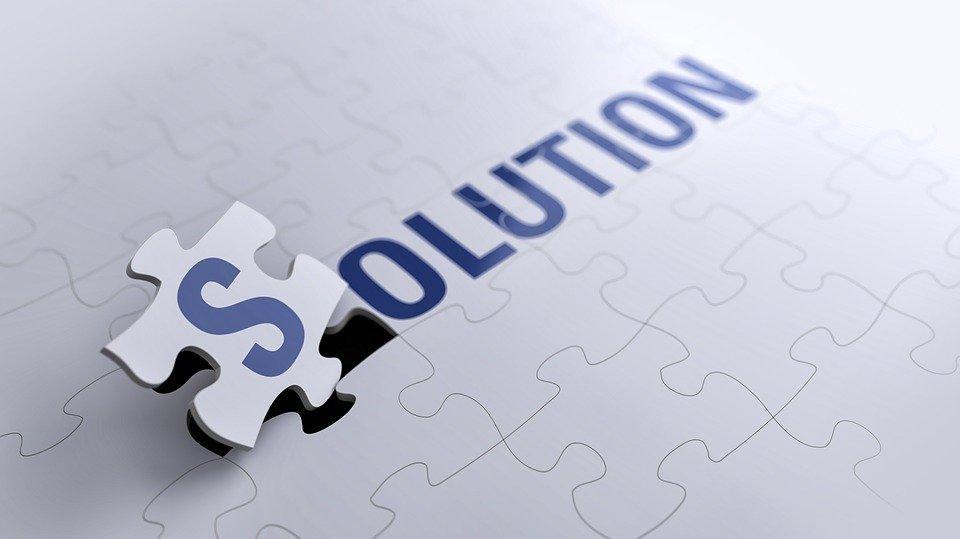 Ultimately, businesses exist because they offer clients helpful services. Your company should solve a customer's problem, which means you shape positive aspects of social media of your business towards that. The products and services you provide are the priority.
For example, you are selling a multivitamin supplement for kids. Your target group is parents worried about their children's health or those who want to boost their immunity. The supplement you make will help them solve their problem by assisting the kids to stay healthy.
The story is no different when the customer turns you with a problem on social media. If they choose to send a message, it's because they have a question or an issue with your product. You want to have a professional approach to resolving that problem.
Tips for Being Professional When Solving Clients' Problems
You could use these tips to solve the client's problem professionally:
Use an expert for a specific issue. You could have staff agents specializing in certain products or business areas.
Avoid public discussions. The customer might ask a question in the comments section on Facebook or Instagram. Unless you can provide a quick answer, move the discussion to a private chat to help resolve the issue.
Always be patient and polite. Even if the client sounds nervous or rude, you need to mind your manners. The agents represent a business, and they need to be friendly and polite. They should be patient and guide the customer through the discussion until reaching a positive outcome.
Enlarge the Audience by Providing Accessibility
You are probably aware that most countries have laws and regulations referring to accessibility. But did you know that there are accessibility laws and standards your business should stick to in the online world?
According to website accessibility laws and guidelines, your site should follow these criteria:
Perceivable. The parts of the user interface and any info provided should be presentable to the visitors in methods they can perceive.
Operable. Navigation and UI components should be operable.
Understandable. Navigation and content on the website must be understandable.
Robust. You need to ensure the content is suitable for different user agents and even assistive technologies if necessary.
How to Improve Accessibility of Your Social Media Accounts
And what about social media business accounts? How can you make your posts and other content on social networks accessible to as many people as possible?
The basic premise is simple – you need to recognize a potential problem and limited accessibility for sections of your posts. Once you identify the issue, you should find a way to solve it.
Always Use Image Descriptions
Professionals call this alternative (alt) text. The idea is to allow people who can't see pictures to imagine them. Some networks might try to recognize what's in the photo (you'll see "this photo might contain a human, dog, and a ball.). However, it's much better that you write "an older person is throwing a ball to a Boston terrier dog.
Put Captions on Videos
You'll ensure your videos are accessible for those who can't hear. It's also important for your followers who don't have a strong command of the native language, especially when dealing with embedded videos. They might not understand what you're saying in the video. But if you put it in writing, they'll have a better idea, and it will be easier for them to follow.
Content and Background Should Have Color Contrast
A strong contrast will help those who are colorblind. The contrast should be about 4:1, but it depends on the content you are creating. The experts suggest avoiding a mixture of blue or red and green since they are hard to read. Also, if you put text on images, add a single-color background to that section first.
You Don't Need Advanced Words
It's nice to sound professional, but don't take it too far. A couple of technical terms are appropriate, but you want all audience groups to understand you well. Most social networks positive effects are due to the reason they have pages and guides dedicated to accessibility. You can always get a copywriter for Instagram and other social media if you feel it's necessary.
Shape Texts for Screen Readers
Many people rely on automatic readers when reading posts on Facebook. That's why you should avoid formatting with special characters, as well as using too many uppercase letters (it will sound like you are yelling).
Considerations for Hashtags and Emojis
For hashtags, make sure to capitalize each word. For example, #MyBusinessIsAccessible. It will make it easier for readers to analyze it and convey it to the visitors properly. As for emojis, a couple should be enough. Too many can disrupt the reading experience for someone who uses a screen reader.
Develop Your Brand
Social media is an excellent way to boost brand awareness and promote your company overall. It's not something that happens overnight, so it's important to be consistent. You can't disappear from a social network or log in once in a couple of weeks and expect success. Apart from constant effort, here are other tips for developing your brand on social media.
Choose Specific Social Networks and Never Have Multiple Accounts on One Platform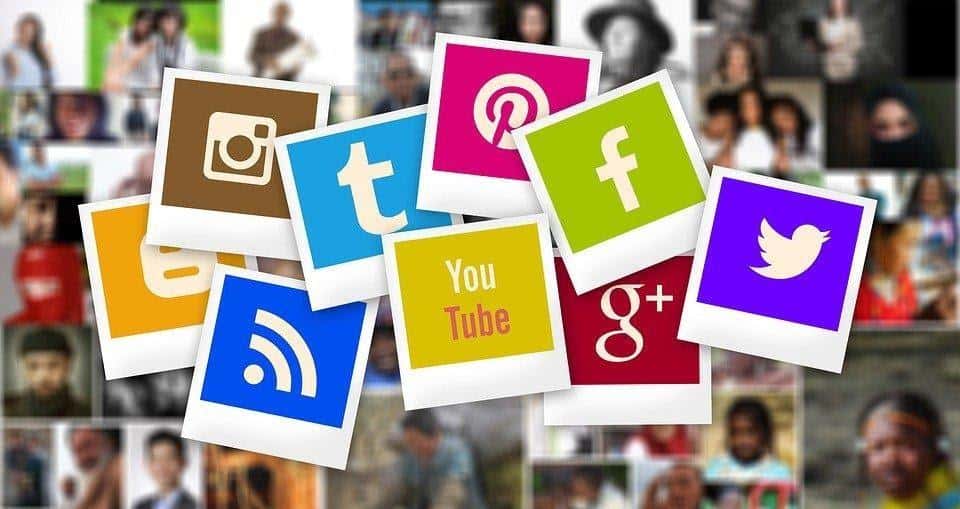 Most businesses should have Facebook, Instagram, and LinkedIn pages. But not every company needs a Twitter or Pinterest account. Begin by identifying where you have the most chances of boosting brand awareness. You need to open only a single account on each network. If you had older profiles, deactivate them. That will make it easier for clients to find you.
Decide What You Expect from Social Media
You can have different goals on various platforms. For example, you might want to get new followers on Instagram, but boost website conversions on Facebook. Either way, your goals should be measurable and realistic.
Use Advertisements to Promote Brand Awareness
Marketing campaigns on social networks are a great way to get your account on the right track. You can target specific groups and attract those who will actually be interested in your products. Decide what you expect from a campaign before starting it. For example, Facebook ads can be an excellent method of growing your email list
Post Different Types of Content, but Stay Relevant
Each social media you publish should be related to your business. You can promote your products, share useful links related to your business on the web, etc. Posting Instagram or Facebook videos or even doing Q&A sessions with your followers is a great way to strengthen your brand presence.
Always Use Brand Name and Logo
You don't want to be too pushy, but logo and name are how potential customers should recognize your brand. If you create an infographic, put your logo on it. Do the same with any unique content since it helps to promote brand awareness.
Final Thoughts on Positive Effects of Social Media
Social media has changed how the world of communication works. That includes staying in touch with your friends and relatives, but also keeping track of the latest news and relevant events. From a business perspective, online presence is a crucial component of brand awareness and company growth. By establishing strong social media accounts, you can develop your brand and acquire customer trust quickly. If you use the full potential of these platforms, they can be the critical tool to take your company forward!