SaaS business owners explore ways to sell their products online and increase the level of income. They are aware of different marketing strategies that are supposed to work. But the practice shows that not every marketing strategy works for your SaaS product.
That's why it is strictly important to use marketing strategies created for SaaS companies specifically.
SaaS marketing is like a standard marketing strategy. It embraces all the stages of the marketing funnel – it builds awareness around your product, increases interest, and attracts potential customers.
But you might wonder – why does SaaS marketing stand alone? What are SaaS marketing strategies you should use to win competition in the SaaS market?
In this guide, you will get familiar with five SaaS marketing strategies to be armed with.
Let's start!
Use Content Marketing in Your Strategy Focused on SEO
If you analyze your niche, you will see that every SaaS company creates content. Without content, no one finds your product on the web. But here is the thing – it is not enough to create content thinking that it helps you out.
The truth is that if your content isn't SEO optimized, it won't make any sense.
Why?
Because neither search engines nor users will be able to discover it.
How to know whether your content works?
Review how much organic traffic it drives. You can do this using such an SEO tool as Ahrefs. Put a URL of your blog to Site Explorer and see the number of traffic.

As you can see, Moz blog (one of the leading SaaS companies in the SEO industry) generates 79.5K of organic traffic monthly.
It leads to the conclusion that they produce not just useful content but apply SEO techniques to optimize it properly.
How do they do this?
Check out three steps you need to follow.
Explore niche-related topics with traffic potential
Your piece of content can drive traffic if people are interested in the topic you cover. Otherwise, content with mediocre topics will be out of interest for your audience. Eventually, users won't explore it on Google. It won't send traffic to your site.
How to explore niche-related topics with traffic potential?
Go to the Keywords Explorer tool from Ahrefs and analyze your industry-related keywords.
For instance, your SaaS company offers design tools that make the process of creating content more visually appealing. You have a new free flowchart maker and you need to let more people know about it.
Keywords Explorer shows the search volume of your target keyword as well as its keyword difficulty. Besides, you can see the traffic potential of the keyword you analyze. It will help you understand whether this particular keyword is a good one to create your content around it.

But if you are sure that the game is worth the candle, review the "Matching terms" report and click on the "Questions" tab.

Review the suggested keyword ideas in the form of questions and implement them in your content.
Cover topics that have the highest business potential level
The final goal of content marketing is to nudge people to buy your service. But you can't promote it heavily. People are smart. They can distinguish when you don't care about helping them but want to sell your product only.
Therefore, use your content as a tool that helps people get familiar with the problem they have. And your product as a solution to this problem.
Yes, it may look quite salesly. However, if you can make a correlation between a user's problem and your SaaS product as the solution – it works. It won't harm your reputation and business.
How can you figure out topics that have the highest level of business potential?
Create a kind of a "score" system and analyze the necessity of using your SaaS product as the one that can solve the problem.
"3" – your product is the first-to-go solution ("how to create a flowchart" – your design toolkit suggests the tool for creating flowcharts)
"2" – your product can help but it doesn't solve the problem completely ("content design tips" – some tips involve using design tools, the others – not)
"1" – your product can be mentioned slightly ("design ideas" – design embraces many different directions, where your content design tools can be out of place)
"0" – your product is irrelevant to the problem ("email marketing" – it is something that content design tools don't cope with)
Follow this "score" system and figure out topics with high business potential.
Work on producing content that would rank on Google
If you want your content to rank on Google, you need to promote it. You know that one of the ranking factors that Google considers is backlinks. The more backlinks your content has, the more chances that it will rank better.
Hence, start building links when your content has just appeared on your blog. Link building is a broad theme that deserves to be covered separately. There are lots of amazing link-building companies you can find on the web.
Repurpose Your Content
Content shouldn't be forgotten. It should find a new life. And the best way to do it is to repurpose your content into multiple forms.
Let's say you have a blog post that drives lots of traffic. You know that the topic is in demand. People are curious about this topic and continue to visit your blog reading this very post.
It is a clear signal that you should breathe another life into this piece of content. There are a few ways you can do this – repurpose it into video and upload it on your YouTube channel; repurpose it into other forms of visual content (infographics, graphs, etc.)
Don't believe that it works for a hundred percent?
Here is an example.
There is a blog post on Moz blog that covers tips for SEO and email marketing.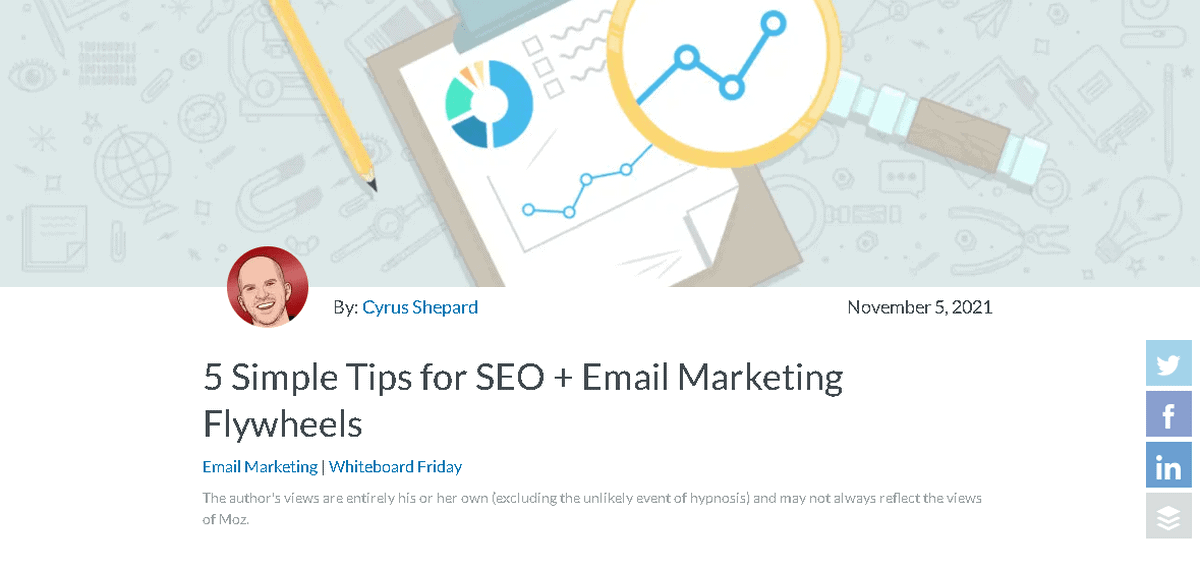 This post has been repurposed into a video uploaded on their YouTube channel.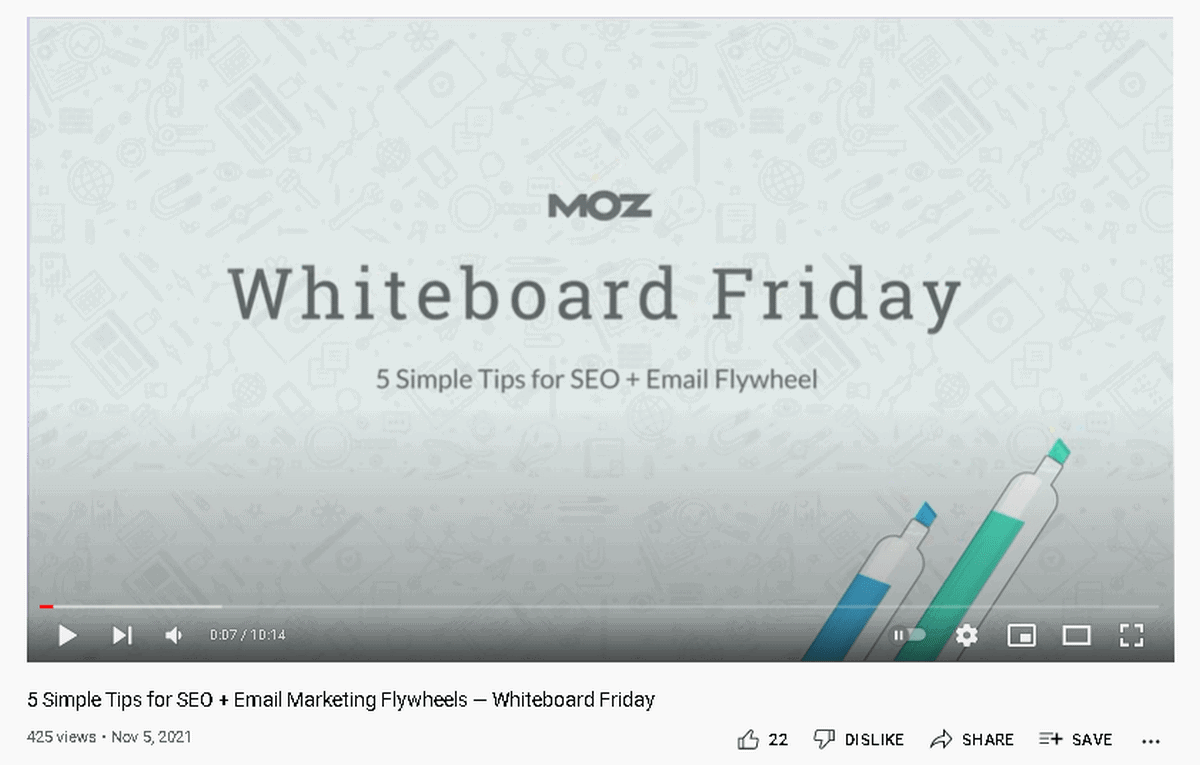 Another example – if you happened to write a post on branding, you can repurpose it into infographics. Like the example below.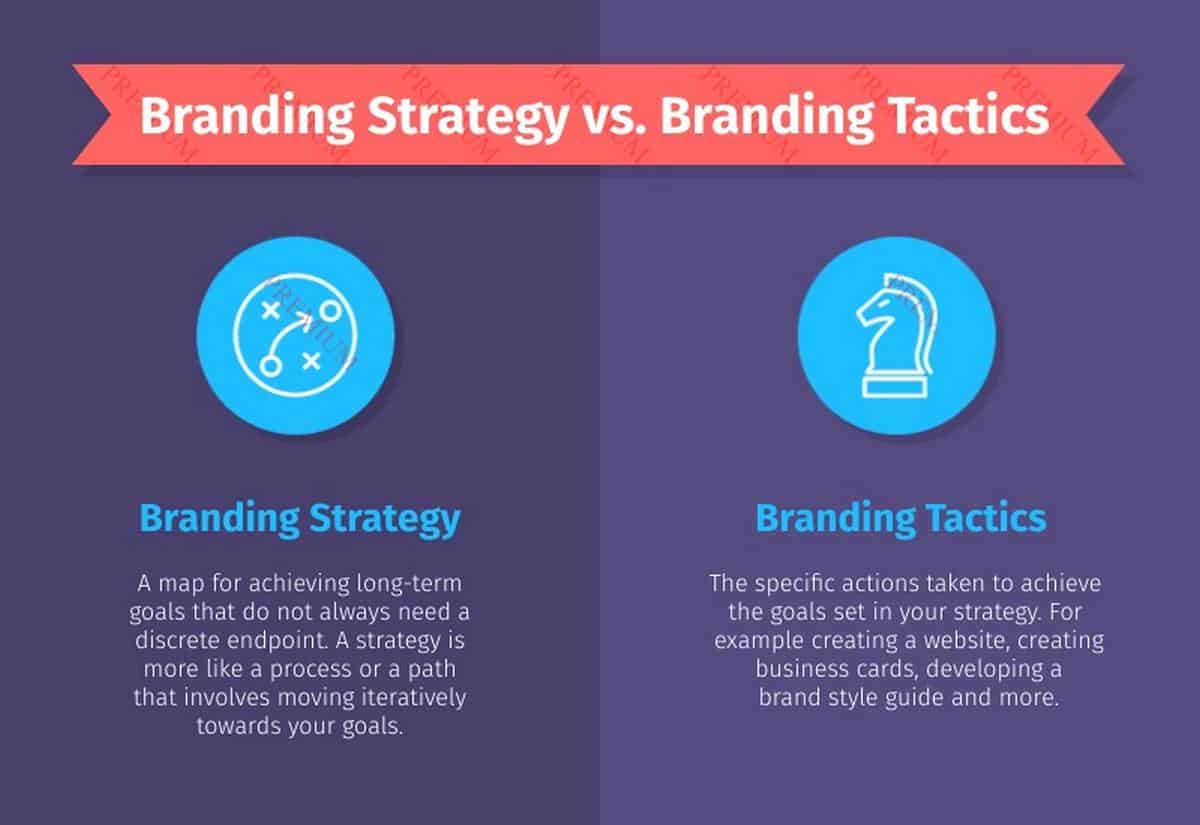 While repurposing your content may come with challenges if you are using a traditional CMS like WordPress,a headless CMS will allow you to reproduce instantaneously.
Write Data Studies
It may sound weird but sometimes ranking is not a goal for your content. It happens when you create data studies where you share your own observations and findings.
So, what are the reasons to keep on creating data studies?
Thought leadership. The primal goal of data studies is to educate your audience. You use data studies to convince people to listen to what you say with the numbers. Eventually, your audience starts to trust your authority
Attract links. Data studies work great in terms of attracting backlinks.
How to create a data study that would make a significant impact on your audience?
First of all, the idea for your data study should be interesting to your audience. If you don't want to bother yourself with exploring topics for your data study, you can review topics that people discuss subjectively and create objective data to address them.
For instance, you want to create a data study related to the martial arts industry. One of the most popular queries that pick people's interest is "How long does it take to get a black belt?".
Since you're going to create a data study, you can embrace different directions of martial arts like – karate, taekwondo, jiu-jitsu and compare them.
Afterwards, promote your study to those parties who will be interested in it.
Paid Advertising
If you want to get traffic to your website in the blink of an eye, you should use paid advertising. You choose the platform – search engines or social media channels – pay your money and get your traffic. Lots of SaaS companies use paid advertising in their practice eagerly.
One thing is to use paid ads to promote your products, the other – to promote content. And content promotion with the help of ads works the best.
Why?
Here are the reasons for this.
Does it mean that you should stop using paid ads for your product pages?
Nope.
You can promote product pages with the ads if users will be able to use them for free. The idea here is not to force people to buy from you but to make the first positive impression.
And remember – when you stop paying for the ads, the traffic starts to fade away immediately.
Attend Podcasts and Conferences
Not only content should spread the word about your SaaS product. You can do it personally as well. By attending podcasts and conferences.
Nowadays, podcasting gains traction. Whatever niche you are in, there are related podcasts to appear.
The question is how to find podcasts?
Go to Google and type the query "[niche] + podcasts".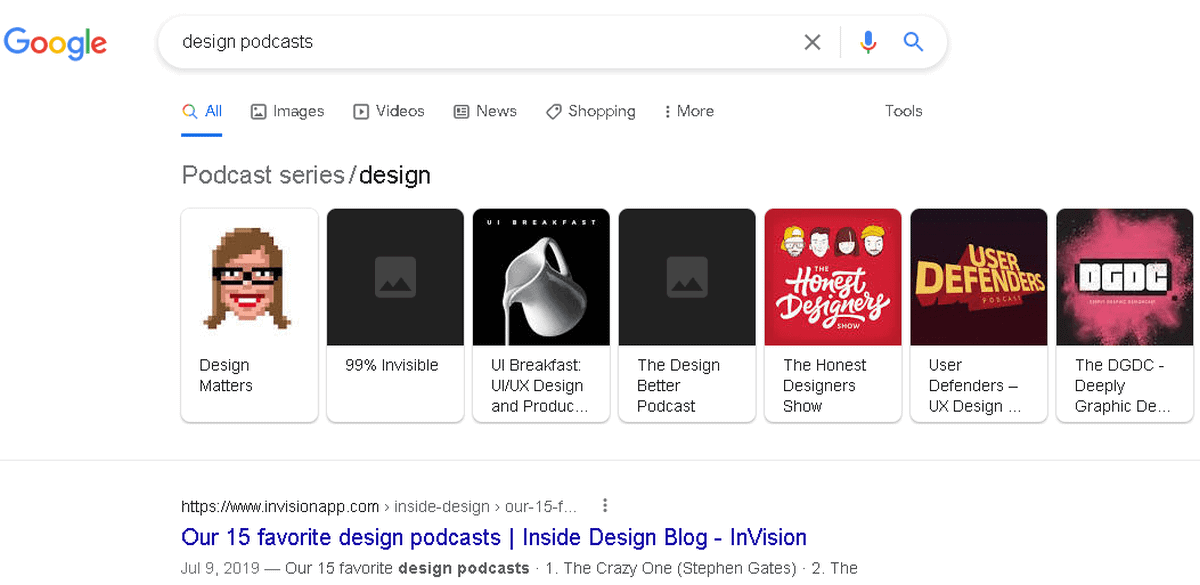 When the podcasts are found, the next step is to reach out to the hosts. Pitch yourself as a potential guest, share your topic ideas, and promote your SaaS product gently.
If you are fond of talking to the audience from the stage, then you should be a speaker across niche-related conferences. You can find the upcoming conferences in the same way as exploring podcasts.
One huge advantage of conferences is that conference attendees have an opportunity to talk to speakers personally behind the curtain.
Final Thoughts on SaaS Marketing Strategies
SaaS marketing embraces more strategies to explore. However, it doesn't mean that you can copy these strategies and use them for your SaaS product. You should analyze your niche, target audience, your marketing goals.
There is nothing wrong with applying SaaS marketing best practices. But you should add some new strategies considering your SaaS product specifications.
If you believe this post lacks more SaaS marketing strategies, feel free to share them in the comments.