Social media marketing has changed the world dramatically. From the way, we connect with our loved ones, to making new connections with people from across the world. We digest breaking news on both a national and international level. Through these platforms, many businesses and individuals' careers have been created off the back of social media.
Video is a major player within a social media marketing strategy and many businesses should be utilizing it as much as possible. It's a form of content that's easy to engage with and it's likely to benefit traffic and sales greatly.
A great addition to this is video transcription and subtitling services. With companies going international, the need for multi-lingual content is crucial as is accessibility for those who are hard of hearing. Video is a great way of communicating messages even with the language barrier.
Video transcription is a great way to repurpose videos for text on web pages and other social media platforms. It's a worthwhile investment when it comes to incorporating it online this year and beyond.
In this guide, you'll get valuable insight into video transcription. Here's what to expect from the article:
What is video transcription?
Why use video transcription?
3 reasons why it's crucial for social media marketing
The benefits of using video in social media marketing
How to create great content for your platforms
Useful tools for video content creation
Creating the best content for your audience is key and video is a crucial part of an effective social media strategy in marketing.
What is video transcription?
If you've never heard of video transcription then this guide will be perfect for you. Video transcription is the process of translating the video's audio into text with automatic speech recognition technology. With the right software, you can translate the video audio fairly quickly and much fast than any human doing it manually.
Without video transcription technology in place, you could be missing out as a business. This technology isn't hugely expensive either and can save hours of manual labor that's likely going to cost more anyway. Video transcription has many benefits, which we'll cover next.
Why use video transcription?
Why is video transcription so important in this day and age? There are many reasons why social media marketers and marketing departments find it beneficial to use this type of technology. With video growing in popularity, there's a need for it.
By the end of 2022, online videos will end up making up more than 82% of all consumer internet traffic. That's an overwhelming majority that no one can ignore! Here are a few reasons why you should use video transcription.
It's easy to learn how to convert mp3 files to text
With video transcription, it's not a hard task to do, so much so, that anyone with a basic understanding of technology can use it. With a tool like Happyscribe, you can learn how to convert an mp3 file to text easily and with quick succession.
There's no excuse when you discover how easy it is to pull a transcription from video audio without requiring human transcription services. In fact, most videos on the internet can have their audio converted to text. This can then be used for various purposes online.
Improved audience understanding
Many of those who are looking to learn from the information they consume online can help understand video content better through transcription services. Not everything communicated across a video can make sense and often needs to be in a text format to understand more easily.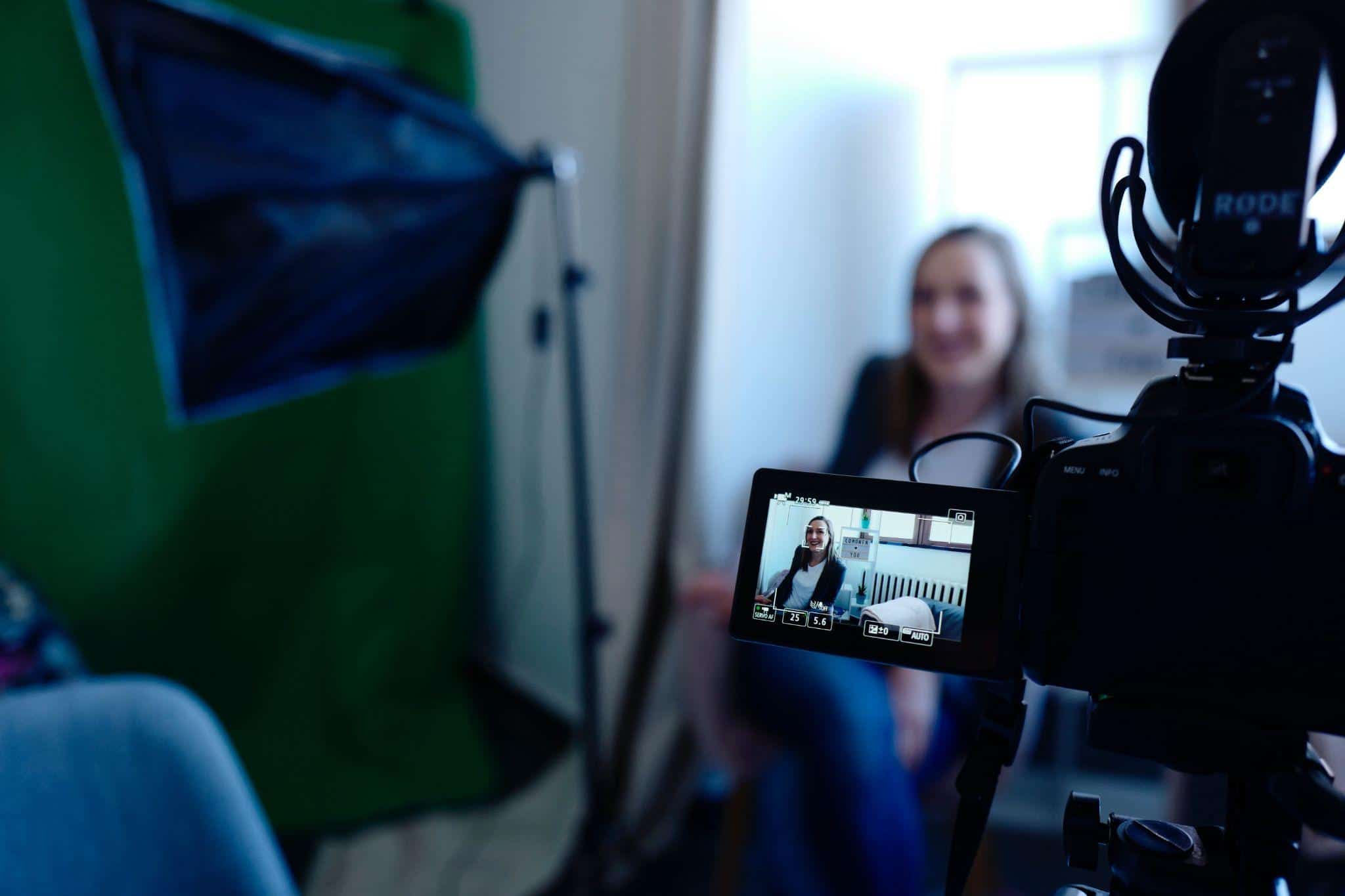 When your audience comprehends what's being said in the video, it can prove much more effective in your social media efforts.
Useful for those who have accessibility needs
Transcription can also be used to help create captions for video content that currently doesn't have any. This is important due to the fact that a lot of websites online don't have accessibility or cater to those that are hard of hearing or have visual problems.
In fact, 98% of the top one million websites online have yet to meet the required accessibility needs set out by W3C. It's an improvement that needs to be made by all website providers and not just a few.
3 reasons why it's crucial for social media marketing
For social media marketing, there are plenty of reasons why you should be considering video transcription services.
In this modern-day, the challenge of social media comes from getting noticed. It's a lot harder than it looks and many social media profiles spend a lot of effort and money to get recognized.
Video transcription can be that advantage your social media content has when getting noticed. Here are three reasons why it's crucial for social media marketing right now.
1. It helps improve search engine optimization
A video transcript is proven to be effective in boosting the video's SEO. When it comes to search rankings, it's a benefit to offer a transcript of your video. A study done by Cielo24 found that videos with a transcription benefit SEO with a 14.6% close rate in comparison to paid listings that have a 1.7% close rate on leads.
That's a significant jump in user engagement and interest as a user looking at this type of content. It's important that your potential leads are convinced that you have the right product or service that they need.
It's important to note that search engines can't crawl video, so transcripts actually offer a lot more benefit. They're valuable text that can then be indexed and ranked according to Google. A video without a transcript, might not stand so much of a chance!
With transcripts, you can also help utilize SEO keyword strategy. Whether it's planning what's being said in the video itself or attaching a voiceover that adds in those keywords to boost the ranking of the video.
2. Provides a better user experience for your audience
With a video transcript to hand, the user is likely to have a more fulfilling and enjoyable UX. User experience is important for your audience because you want to give them all the valuable content possible and every piece of content should offer that same high value in order to help with lead generation and conversion optimization.
Once a viewer has access to your video transcript, there is great potential for a better user experience. Everyone digests content a little differently so catering for every audience member is going to be helpful.
A bad user experience is only going to put off the user from returning. With 88% of users less likely to return to a website after a bad experience of the site or platform, it's essential that you're providing the best UX possible.
3. Highly accessible content that tops your competitors
One of the issues, as we've covered already, is the lack of effort made towards providing accessibility. We've seen more traction from social media platforms introducing captions to their own platforms like Instagram and Tiktok. However, it's important that all aspects of social media content are available for anyone to engage with.
The more people who can watch your videos at the end of the day are going to help benefit your business and the growth it achieves, so why would you not want to implement a transcript? It's for the good of your company after all!
The benefits of using video in social media marketing
There are some great benefits of using video in social media marketing and a lot of it comes down to what we humans love engaging with the most – visual content!
It's a real attention-grabber
With social media marketing, video is a big benefit because it is an attention-grabber. When you see moving visuals, it's more likely to stop you in your tracks because it sparks intrigue. We're sure you've done it yourself, right? Video content is a great way to hook in the user from the get-go.
Video is often more engaging than text
Seeing long sections of text can be off-putting, which is why it's important when creating any type of copy, it's good to break up the sections to make it more digestible.
However, with video, you're likely to find you remain engaged for longer than you would be reading through a paragraph or two of text.
It's content that gets shared
Did you know that 92% of mobile video consumers will share videos with others? According to Small Biz Trends, social videos get 12 times more shares than text and images. Video is the future and it's only becoming more frequent for consumers to enjoy, so jump on that bandwagon.
How to create great content for your platforms
Now that you know that video content is great for your social media marketing strategy, how do you create it for your platforms? With transcripts of video content, you can use this content in many ways for the benefit of your social media channels. With that said, here are a few tips for creating some great content for your social media.
Use the transcript on your website's blog and guest posts
When it comes to the video transcripts, it's worthwhile featuring these on your website's blog and through guest posts. To enhance your search engine optimization, backlinks are key, which means having high-quality content on other sites is useful.
On your own site, it's good practice to start generating regular content that you can post every so often. Whether that's every day, every other day, on a weekly basis, or monthly – create blog content! It does well to have lots of good copy on your website to help individual pages rank and your website in general.
Make all of your content available for repurposing and reformating
Content is particularly handy if you can use it across multiple platforms. Particularly when it comes to video content, it's worthwhile filming it in such a way that it can be easily cut down or expanded to fit the various screen resolutions and criteria for social media platforms.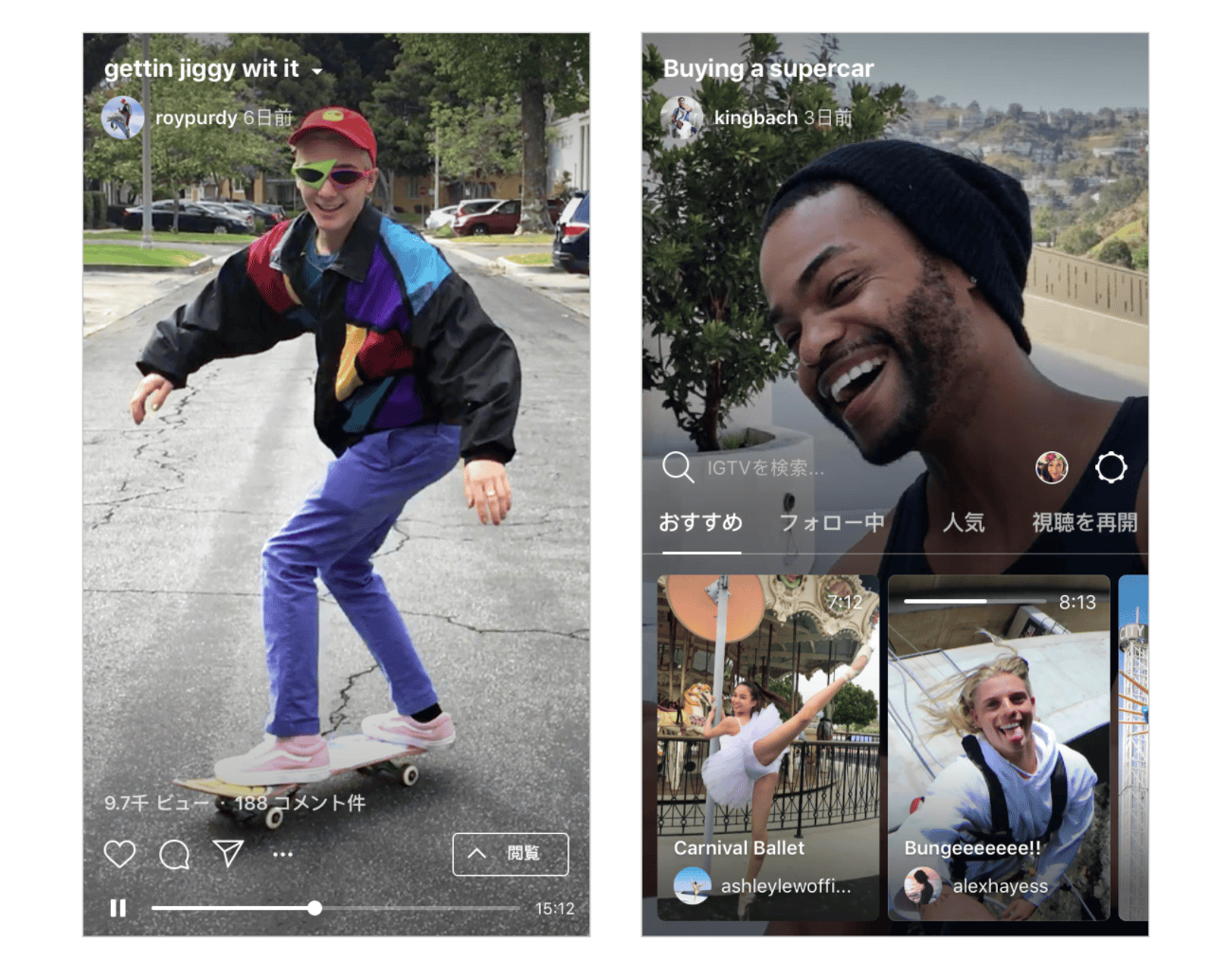 For example, with Instagram, you have Insta Stories, Insta Reels, and IGTV. If you can reformat the content for all three of these features, it can mean you've got plenty of coverage and potential to get it seen.
The same goes for copywriting, where it can be utilized across all forms of marketing from website content to email marketing and more! Be smart with your content creation so that it lasts longer and you've got more to play with.
A few useful tools for video content creation
For video content creation, there are loads of different tools out there that can help with your video creation from the filming to the editing and publishing stages. We've already mentioned HappyScribe for all your video transcription and subtitling needs. Here are some other tools that are worth looking at when creating video content.
Vidyard
Vidyard is good for interactive content like video hosting, screen recording, and sharing content. It can also be helpful to personalize video content too. For social media marketing, it's great for helping enhance your videos.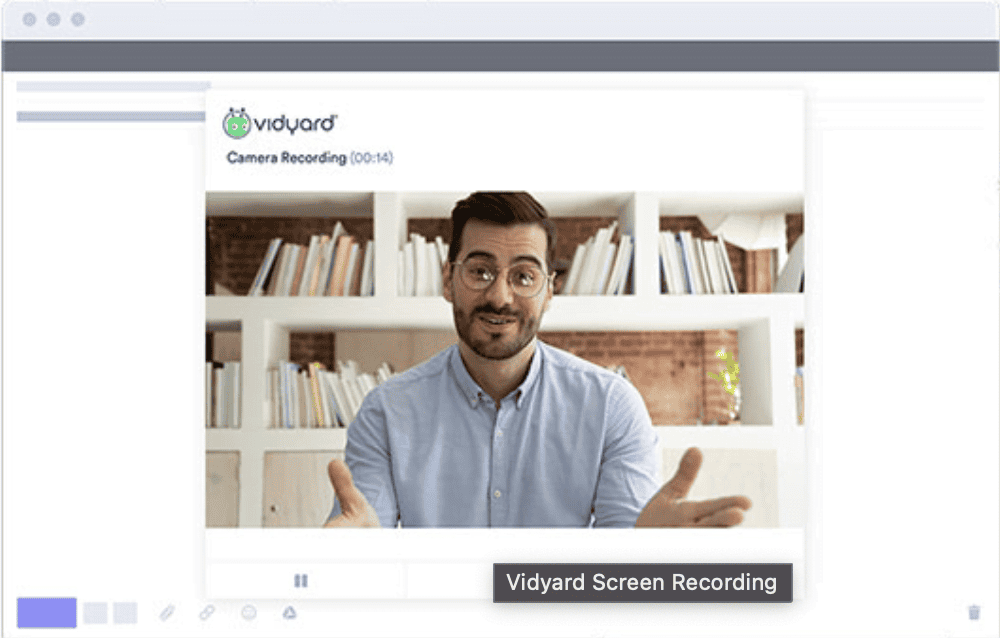 Image Source
Canva
Whilst Canva is recognized primarily for graphic design, its animation tools are also worth a look at. Canva offers some great rendering tools to take your static designs to videos and GIF content. It's also free to use, so it's a no-brainer!
Stacker
Stacker is a great one for those who need to promote their content. It's a promotional tool that has a wonderful selection of features when it comes to video content.
You can very easily publish all your posts at once on as many platforms as you're signed up to. This is a great one for when you can't always be at the desk to hit publish. There are many variations of this tool but this one is good when it comes to video-minded marketers.
Whatever you use, these tools can rocket your video content into the eyes of your target audience. With video transcription, there are many benefits that make this a worthwhile practice to incorporate with every future piece of video content you show to the world!