More than half of the world's total population uses social media. Social media is not just a means to communicate with our friends and family, it's how we get the news, acquire information about different brands, and share interesting content. As one report shows, 54% of social browsers use social media to research products.
Luckily, a number of businesses realize the importance of having a strong social media presence. Global social media ad spend is expected to reach $110,628 M in 2021. Additionally, 56% of all social marketers use social data to better understand their target audience.
It's a great time to become a social media consultant. In this guide, we'll unpack what social media consultants do, how much they earn, and the exact steps to become a successful one.
Keep reading to find out how to become a social media consultant.
What does a social media consultant do?
A social media consultant helps businesses use social media effectively. They serve as both advisors and subject matter experts, helping their clients develop a winning strategy, execute it to generate sales, and improve their brand reputation.
In general, a social media consultant will create a roadmap for brands to achieve their social media goals, help them create content, and use different promotion strategies to boost engagement with that content.
In some cases, they may also manage a company's blog promotion, video marketing, and community forums, in addition to offering social media services.
Common duties of social media consultants include:
Creating social media strategies, analyzing what works and what doesn't, and identifying potential drawbacks of a social media strategy.
Identifying the right social networks for a business.
Preparing social media guidelines to help social media managers, marketers, and specialists to present a cohesive picture of the company
Analyzing social media engagement data to maximize ROI
Mapping social media strategies for different channels
Integrating the content of the brand across all networking sites seamlessly
Monitoring social media trends in an industry
Using the right tools to manage and execute a social media strategy
Creating a set of social media best practices for in-house marketers to follow
Reviewing the performance of a brand's social media activity and offering suggestions of improvement
Now you understand the role of a social media consultant, let's take a closer look at how much you can expect to earn as a social media consultant or run a social media consulting business.
How much do social media consultants make?
Working as a social media consultant, you can expect to earn an average yearly salary of $50,473 in the United States, according to Glassdoor. Salary estimates are based on 4,815 salaries submitted anonymously to Glassdoor by social media consultants.
According to the Economic Research Institute, the average salary of social media consultants is $53,224 a year in the United States. The average wage range is between $29,996 and $67,682. This analysis is based on survey data collected directly from anonymous employees and employers in the United States.
The U.S. Bureau of Labor Statistics (BLS) does not cover this newly emerging field, but it does provide information for public relations specialists. The employment of these specialists is projected to grow by seven percent from 2019 to 2029 which is faster than the average for all occupations (four percent). The median annual wage stated for these professionals is $61,150.
Another source, Indeed (March 2021) also does not have salary details of full-time social media consultants but does have available occupations such as social media managers and media consultants. Social media managers are expected to earn $44,603 per year, while media consultants are expected to earn $70,196 on average.
The national figures were a bit different according to another source of data, Payscale (March 2021), which relies on self-reported salaries. Among the social media specialist's reporting their annual salaries, Payscale found these percentiles for the United States:
10th percentile: $34,000 per year
50th percentile (median): $45,259 per year
90th percentile: $62,000 per year
8 Steps to Launch a Successful Social Media Consulting Business
Becoming a social media consultant can be a lucrative career option for marketing professionals.
Let's go over the exact steps you can take to become a sought-after social media consultant:
Develop the right set of skills
To become a successful social media consultant, you need the right mix of social media know-how, knowledge of how different platforms and their algorithms work, and public relations skills to build a rapport with leading influencers.
Alice Fuller, a social media strategist, emphasizes practicing and learning to be successful in this field. She believes that one should have detailed knowledge about the basics of marketing before getting started as a social media manager.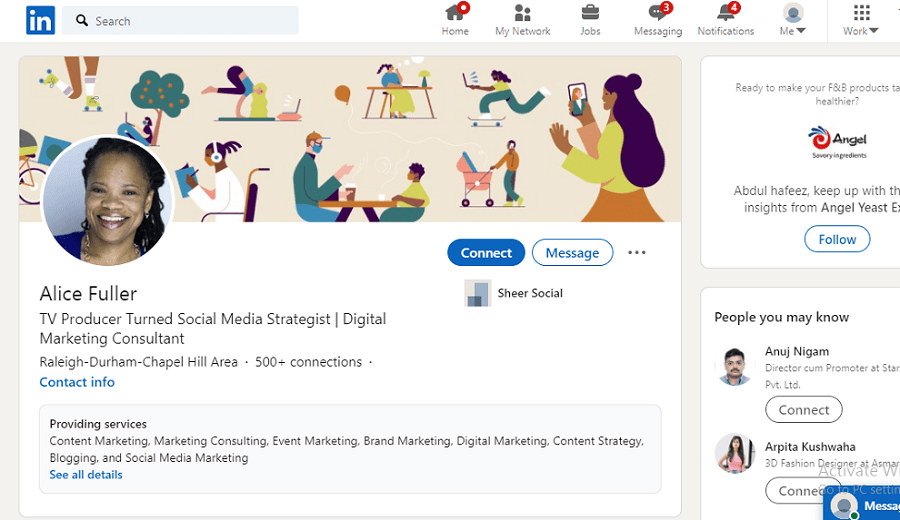 This means to be successful as a social media consultant, you'll need to:
Clearly understand your client's business and who their target audience is
Know what branding means and how to maintain your client's brand voice on social media
Be able to increase engagement and drive sales for a brand
Be able to create a social media marketing strategy.
Effectively post content across different social media networks (Instagram, Facebook, LinkedIn, Pinterest, YouTube, and Twitter)
Be able to run paid social media campaigns and measure results
Have a good understanding of digital marketing terms like SEO, SMM, social media advertising, content marketing, content optimization, PPC, and tools such as Google Analytics.
If you're just getting started with social media, consider investing in online courses for boosting your credentials and knowledge.
Udemy, for example, offers a free-of-cost online video course on social media management. There are various other online courses offered by Udemy which will only cost you around $10. By the end of these courses, you will receive a certificate you can post on your LinkedIn profile.
Choose the right social media tools
To be a successful social media consultant and help your clients stand out, you need a good set of tools to help you create content, post content at regular intervals, and track engagement for all your posts.
Social media tools help you:
Save time, as they help you with social listening, posting, and hashtag research
Save money, as they allow you to allocate time and resources to other tasks
Save your client's reputation, by spotting negative posts about their brand
Create attractive visuals and posts.
There are many great tools available for social media management and scheduling such as Bulkly, Agorapulse, Hootsuite, and Buffer, among others.
Visual tools such as Visme and other Canva alternatives help you with social media content creation and graphics while a tool such as Lumen5 or BigVu will allow you to create videos for social media.
For analytics, you may use a tool such as Socialpilot.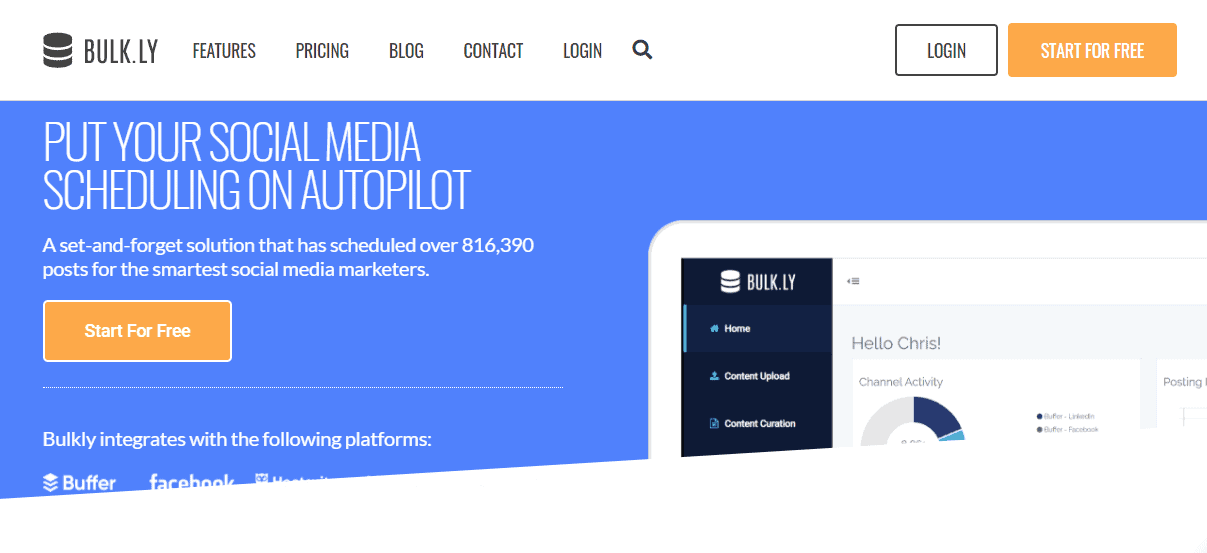 Source: Bulkly
When selecting a social media tool for your consulting business, here are some features to look for:
Compatibility with different platforms: As a social media consultant, one of the very first things you should be considering is the compatibility of your tool. Let's say you're working for a brand that has listings on 5 different social media platforms. Is your tool compatible with all of them? Keep this in mind before zeroing in on a tool.
Ability to schedule posts: To be successful on social media, you need to post helpful content on a consistent basis. Scheduling social media posts in advance allows you to focus on other important tasks.
Metrics: Metrics help you decide which posts work well for your audience, and which ones don't. Choose a tool that allows you to track metrics such as clicks, effectiveness of posts, reach, and engagement.
Analysis of campaign results: Your chosen tool should provide you with an analysis or a summary of the performance of your social media campaign.
Paid campaign management: The tool should help you manage paid campaigns with details such as reach, impressions, sentiment analysis, and ROI, among others. Managing paid campaigns can be stressful and you need a robust tool for managing them.
User-friendliness: Managing multiple accounts can be time-consuming and cumbersome. If the tool is too complex, you'll waste valuable time in learning the ropes.
Pricing: This is another important consideration when investing in a social media tool. How much will you need to spend? Does your tool offer a trial version? And is it worth the price?
Building a good social media tool stack can help you level up as a social media marketer, save valuable time, and be more productive.
Start with your existing clients
Once you've developed your skills and chosen your social media toolkit, it's time to get yourself some clients to manage. If you have previous experience as a marketer or consultant, it makes sense to reach out to past or existing clients.
They already have a rapport with you and are most likely to sign up for your services. If you've done a good job on past projects, they're more likely to trust you as well.
Once they find value in your service, they'll be happy to become brand advocates, refer your business to their networks, and help you grow.
To make your business worthy of referrals, fully understand the client's goals and objectives and execute a strategy accordingly.
It's also important to set realistic expectations from the get-go. A lot of clients, especially those who are new to social media marketing, will expect to see ROI fairly quickly. You need to make it clear that if they are looking for immediate ROI, there are more effective ways to do this, and social isn't always the best channel. On the other hand, if they are in this for the long haul and looking to build brand equity, they are bound to see results in a few months.
Ramp up your own web & social media presence
If you're looking to earn a living by growing other brands through social media, it's first important to build your own online presence, specifically on social media channels, so brands see you as an expert worth hiring.
Share valuable content such as blog posts, newsletters, and articles, with brands in your niche. This will help position you as an authority in your niche.
Be sure to interact with brands and individuals in a unique, interesting voice, to show off your creative skills.
It's also a good idea to share testimonials and case studies to showcase your expertise and value. Be as creative as possible when creating case studies.
Spend some time creating customized designs, graphics, and peppering them with your unique voice. Mention details about the results you achieved, and if possible, get a few quotes about the client's experience working with you.
Here's an example of Nora Blake Smith, a Social Media Consultant for your own inspiration: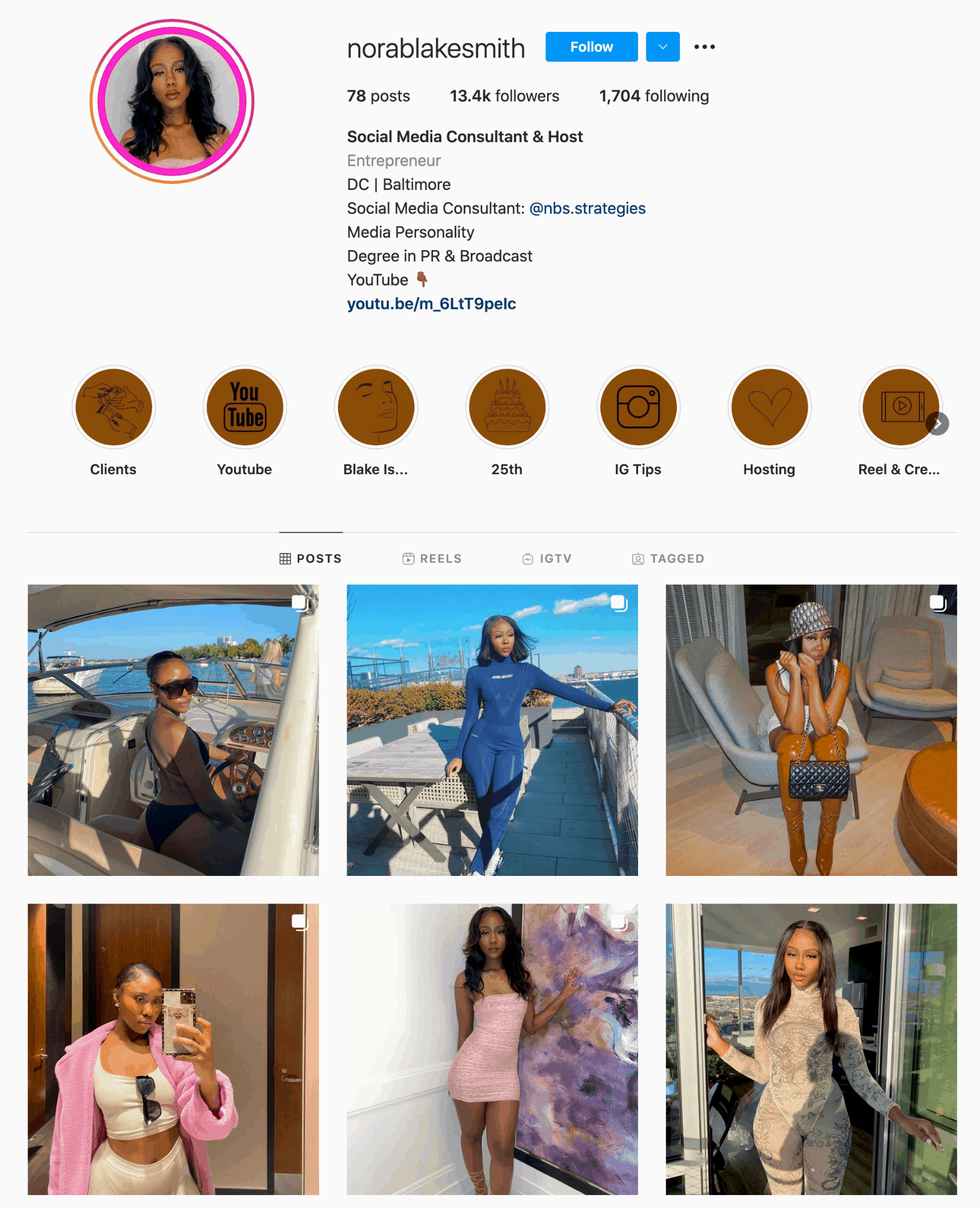 Learn from the agencies in your niche: Sociallyin, one of the top social media consulting firms, has a well designed portfolio of case studies as shown below.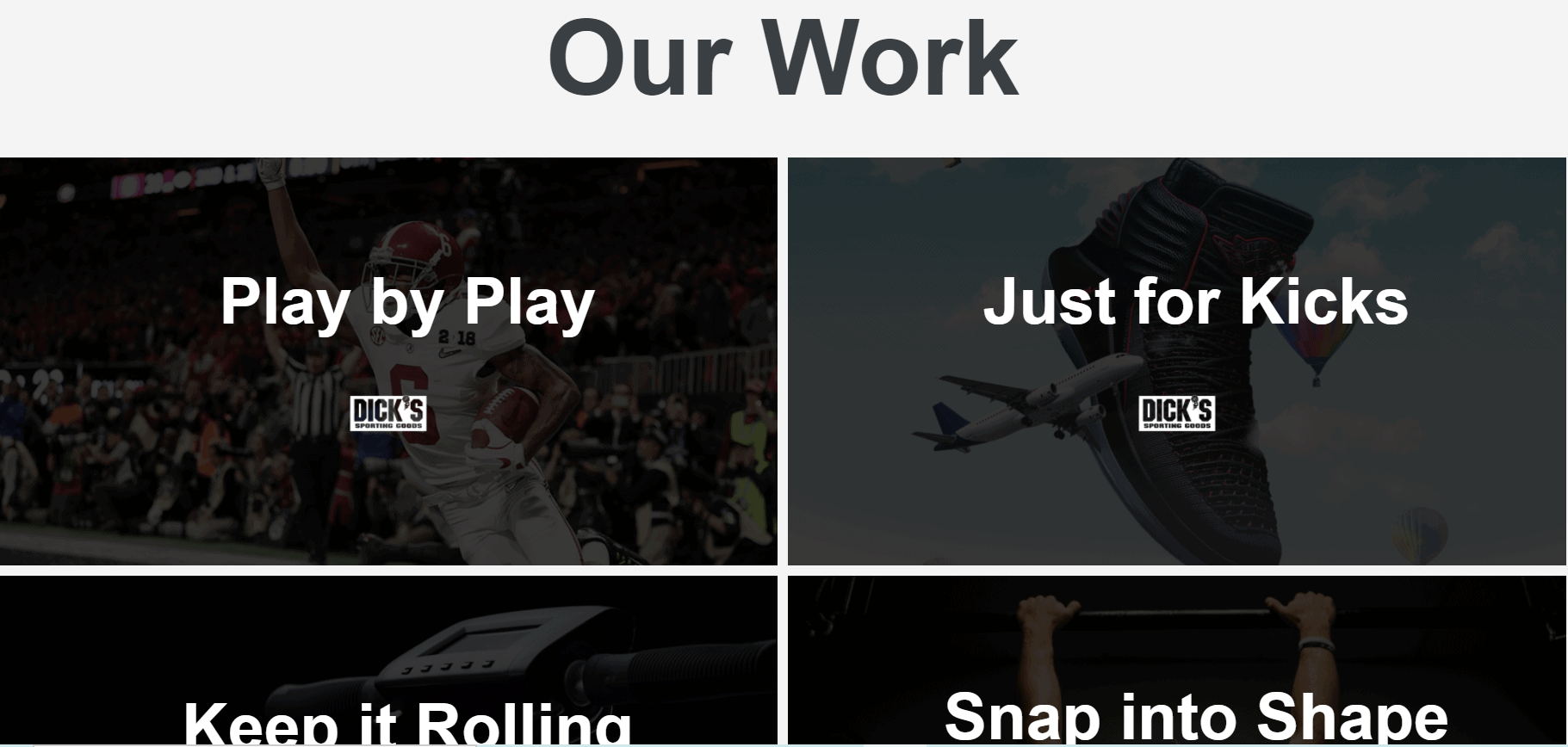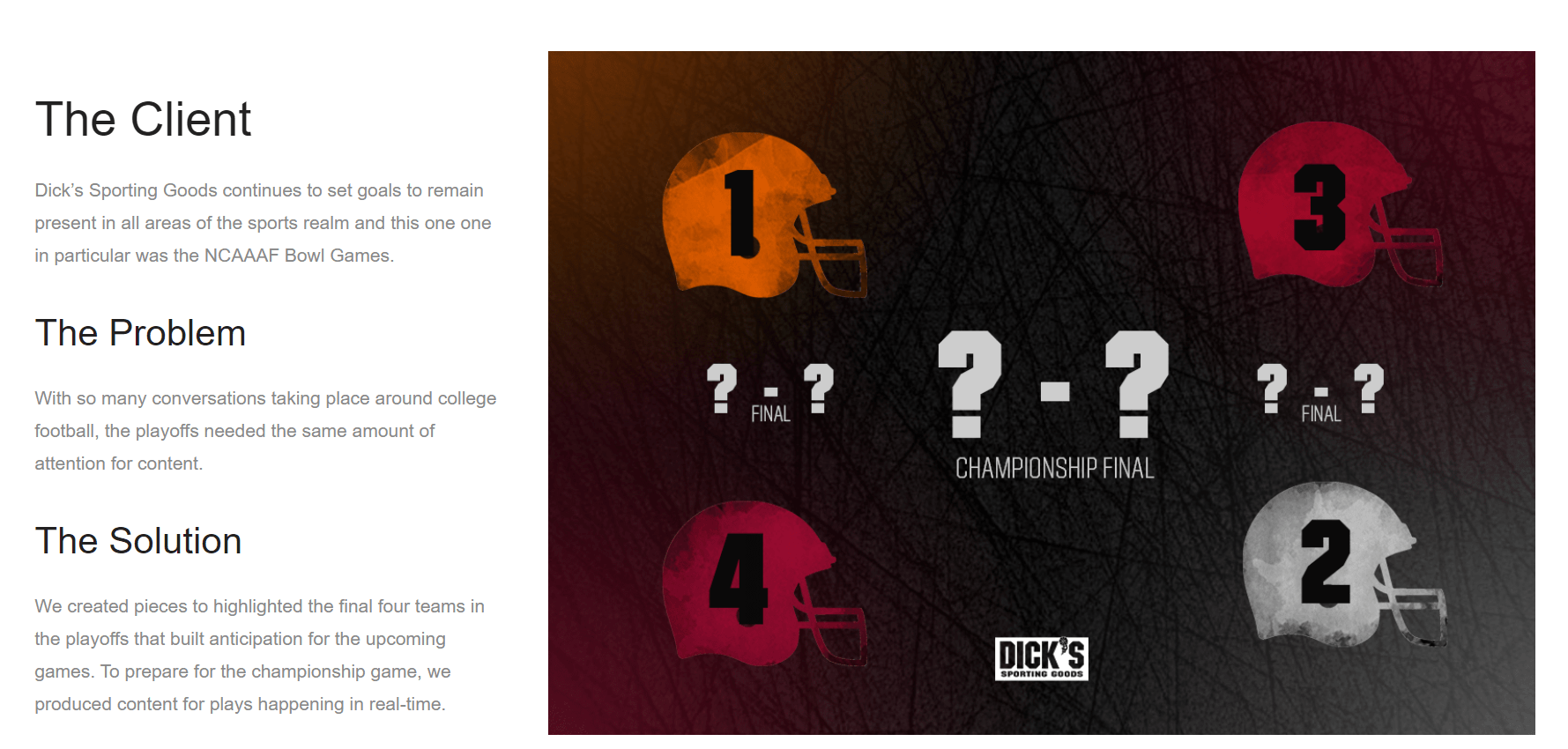 Source: Sociallyin
When done well, case studies and testimonials can be great ways to inspire trust and confidence in potential clients.
Create a personal brand
A robust social media presence is one part of building a personal brand, but you'll also need other elements such as a blog, online portfolio, newsletter, to establish yourself as a formidable social media consultant.
Effective personal branding helps you differentiate yourself from the competition and allows you to instill trust in prospective customers.
Building a personal brand takes considerable planning and work, and you can expect to see results over a period of time.
As we've discussed earlier, be sure to jazz up your profile on popular social media platforms such as Facebook, YouTube, Linked In, Twitter and Instagram.
Set up a personal website to introduce your services, put up testimonials, and share details about your work. Here's a quick guide on web hosting plans and how much hosting costs, to help you get started.
Share tips, practices, and offer educational content, just like social media consulting firm named AKvertise does.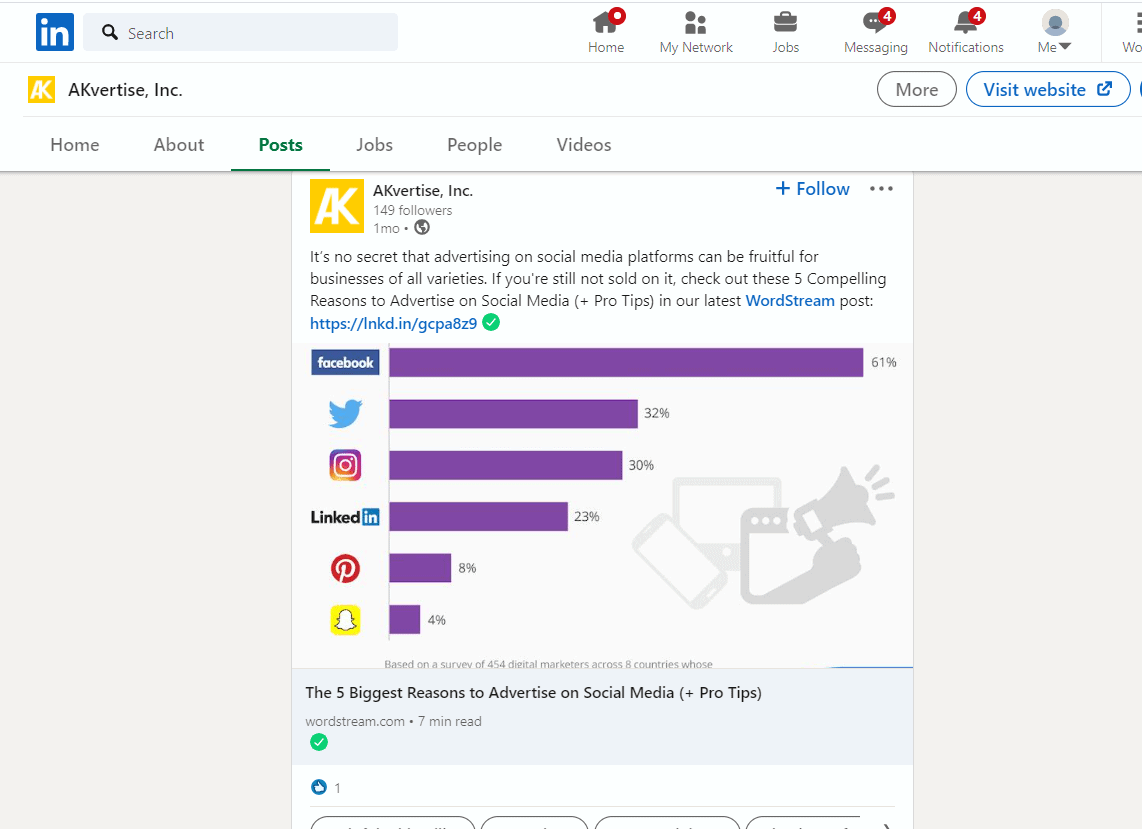 Source: Linkedin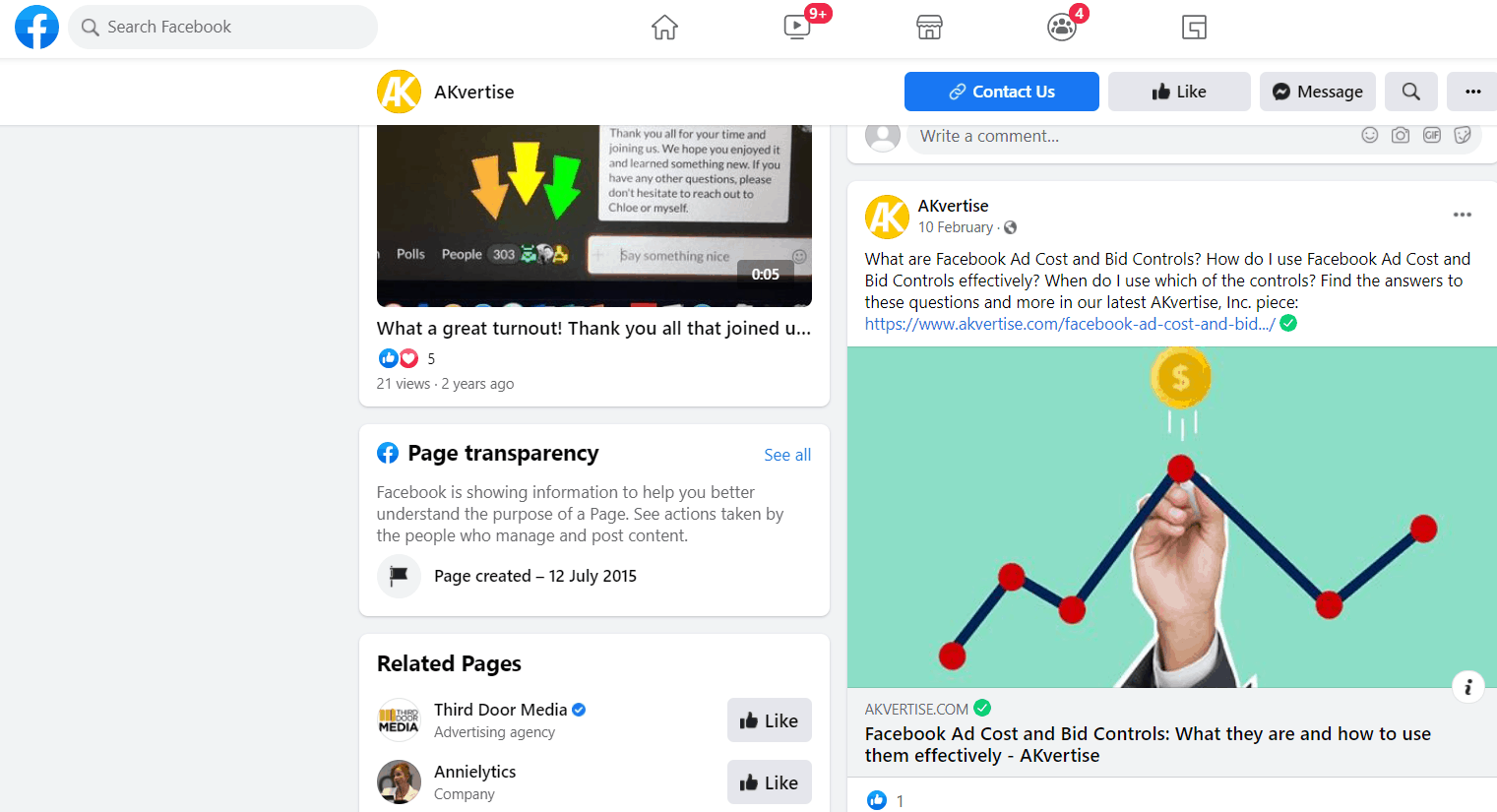 Source: Facebook
You might also consider setting up a personal blog or newsletter or hosting a podcast like Drea with her Savvy Social Podcast: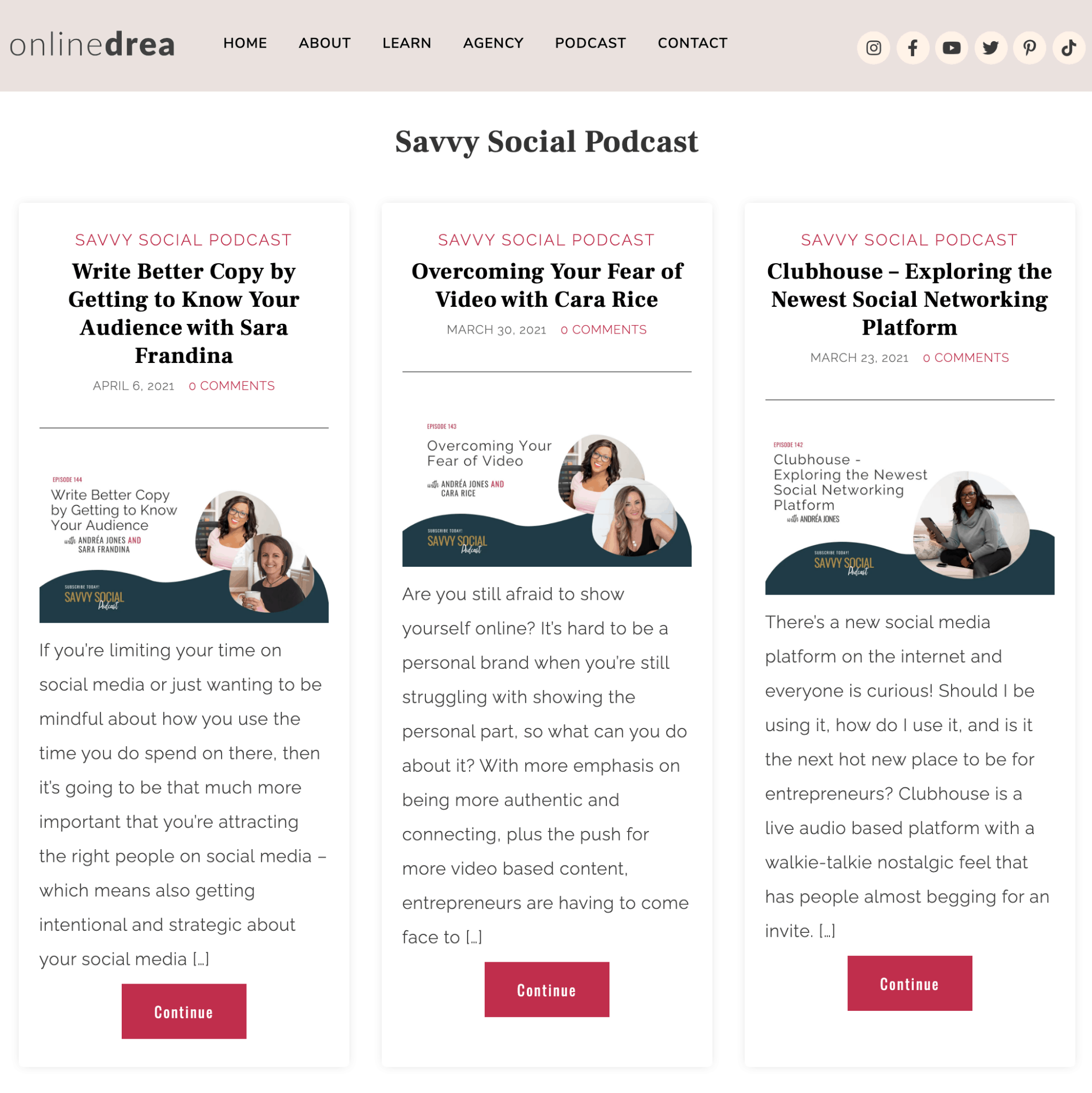 Another great opportunity is creating online courses, to share your experiences and insights. Online course sites such as Udemy might be a good place to host free or paid courses to boost your reputation as a social media expert. Many consultants leverage online courses to generate leads and new clients.
Together, these help boost your personal brand's value.
Keep a professional front
Even if you're just getting started with your social media consulting business, you want to keep a professional front at all times to inspire confidence in your business.
This means sending professional-looking, well-designed proposals, having a list of past clients ready should potential clients ask for references, and creating professional contracts.
You might also consider using a tool such as Signaturely to create and send contracts.
As your business grows, you'll also want to spend more time on creating strategies for clients and getting results for them, and less time on lead generation. Consider using a freelance job site such as Fiver or Upwork to hire freelancers to regularly create content for your blog, or maintain your personal social media brand.
This will help you grow from freelancer to entrepreneur, and build a successful business for yourself.
Build a lead generation & sales machine to attract new clients
To keep your social media consulting business running smoothly, you need a steady stream of clients. Thus, you'll need to build a lead generation funnel that keeps attracting new clients to your business.
For a social media consultant, a lead may be a business or marketing head or social media manager, who may be interested in their services. There are several ways for you to acquire emails of such interested leads and then pitch your services.
Two effective mediums to build a lead generation machine are nothing new, but good old social media and email marketing.
Here are some best practices to effectively find new leads through both these channels:
Social Media Lead Generation
Here are some social media lead generation strategies:
Run contests: Organizing contests on social media is quite an interesting way to increase engagement and brand awareness. You can ask them to fill in their email addresses to enter any contests.
Use live video: Making use of live video on social media platforms allows you to take customer problem solving and engaging on a more personal level. Both Facebook and YouTube offer live video facilities, in which you can add links to your website and convert viewers into leads.

Source: Facebook
Use social media ads: Social media ads allow you to connect with the people who require your service and attract new leads for your business. Facebook, LinkedIn and Instagram lead ads allow customers to easily sign up and provide information such as email addresses, phone numbers, birthdates, and job titles without leaving the platform.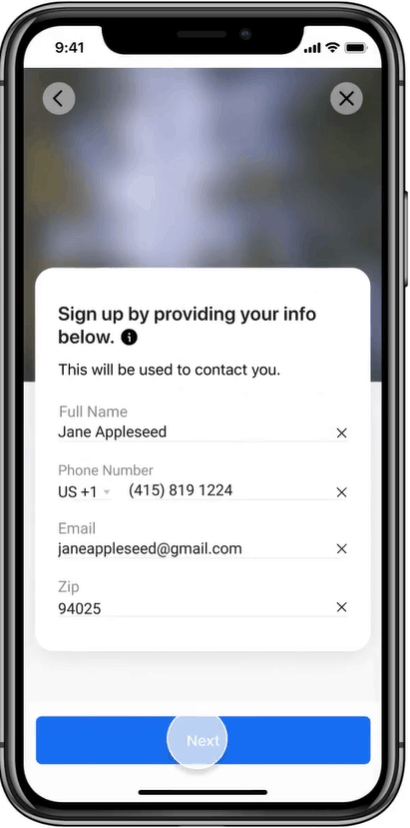 Source: Facebook
Use LinkedIn prospecting: LinkedIn is a great place to acquire leads for your social media consulting business. Take a look at these LinkedIn prospecting tips to get started.
Email Marketing Lead Generation
Here are some email list building strategies:
Offer Content Upgrades and Gated Content: Both these are great ways to transform your content into an email collection tool.
Use gated content to boost lead generation by giving users access to valuable information, after they provide their name, email address, industry, title, and other contact information.
Use content upgrades as bonus content, in addition to blog posts, PDFs, or videos. Users can access this content after submitting their email.
Create Webinars: According to a Demand Gen Report, 79% of buyers are most willing to register for and share information about themselves in exchange for webinar events. In addition to being a great email lead generation tool, webinars also help you showcase the value of your services to a highly engaged audience.
An example is Tiffany Cox, a Social Media Marketing Consultant that offers her webinars also on YouTube: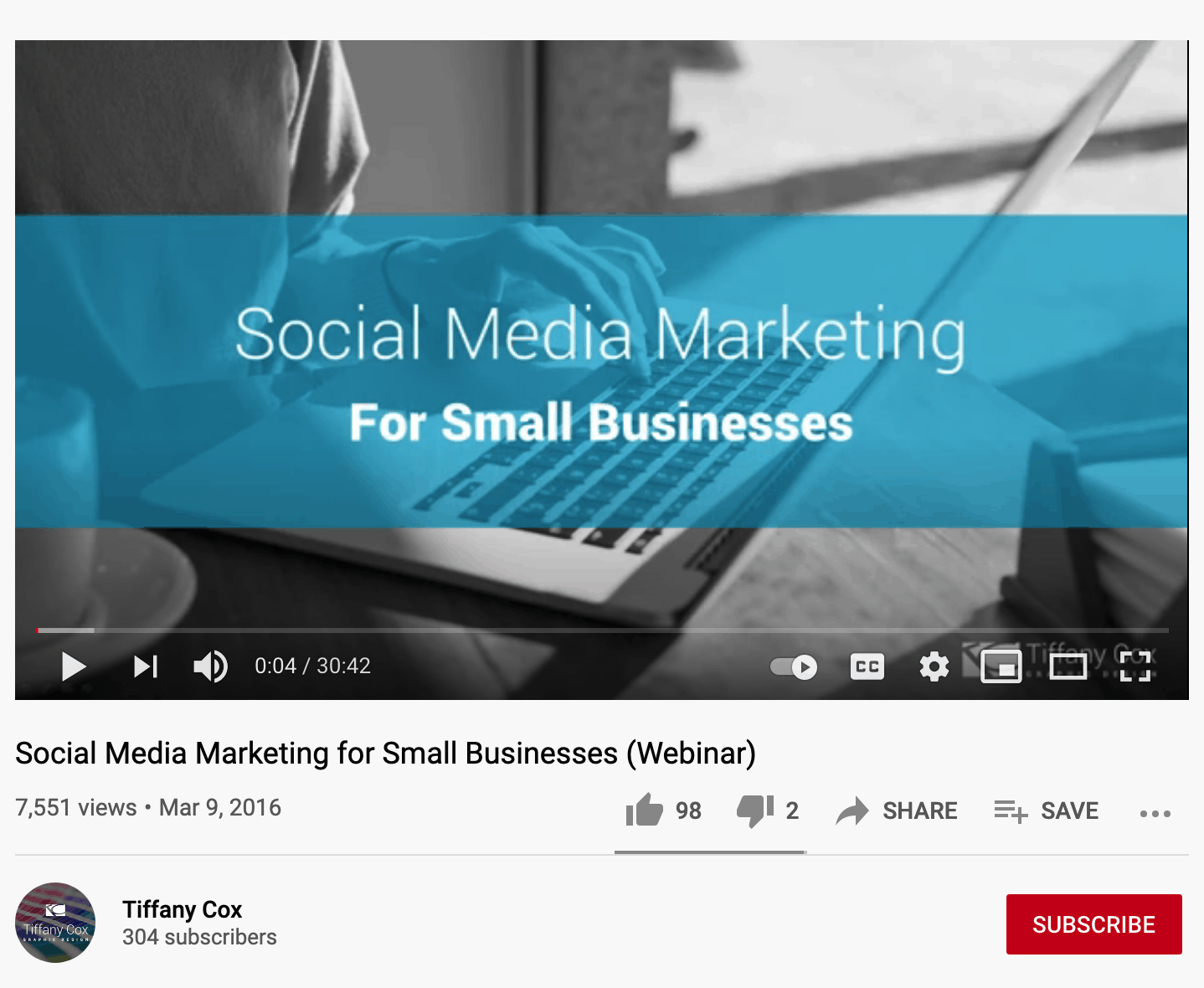 Email automation: Email automation refers to using email software to automatically send bulk emails to specific audiences, you can get interested prospects to notice your services.
Sales automation software can help you get valuable leads through automated email lead generation.
Growthscore for example generated 500 leads in 72 hours using Email Automation.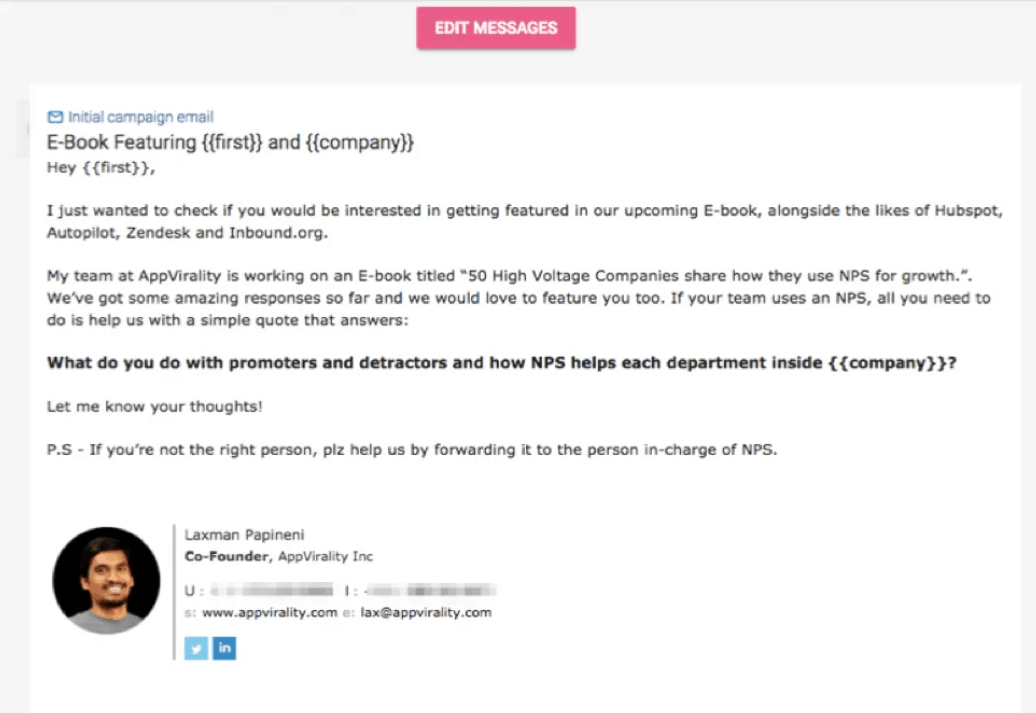 Source: Mailshake
Incentivize referrals from existing email subscribers: You can also use existing customers and subscribers to generate more leads for your business.
All you need to do is offer valuable rewards in exchange for referrals from existing subscribers. This could be a premium piece of content, or a cool gear such as a smartwatch, or a subscription to a prized online community.
Buy leads: If you're struggling to generate enough leads from the methods mentioned above, you could also buy email leads to get started with your first few clients.
Build your network
You've probably heard the saying, "Your network is your net worth."
The more connections you have to social media consultants, industry experts, and thought leaders, the more business you can expect to come your way by way of referrals.
Networking doesn't have to be scary or spammy. All you need to do is regularly connect with like-minded people in the social media marketing community, tell them what you like about their work, and why you'd like to keep in touch.
You might send a note that looks like this:
"Hey XYZ,

Just popped in to say hi! I've been following your work for a while. I especially liked [their recent post/piece of content.]

I'm a social media consultant too. I specialize in ABC niche.

Thought it'd be nice to keep in touch!

Thanks,

Your name."
If you're not sure where to find potential connections in your industry, check out the following ways:
Join meetup.com to connect with others in your industry via in-person and virtual events.
Join Twitter chats related to social media.
Reach out to podcasts who may be interested in inviting you as a guest.
Go to live or virtual social media-focused events.
Build a robust LinkedIn profile, so other consultants can easily discover your profile.
Get in touch with influencers in your niche and offer them help with their social media marketing
Wrapping up on how to become a social media consultant
We've covered a lot of ground so far. But becoming a social media marketing consultant isn't as intimidating as it looks.
Once you get the hang of things, you'll realize success as a social media consultant depends on the way you position yourself online, the results you drive for your clients, and the relationships you build along the way.
We hope you find this guide to be a good starting point in your career on how to become a social media consultant.