Is there any guarantee to boost your business online? Yes, Instagram becomes a pathway to gain tremendous growth in your business. When you gain more people to visit your Instagram account, there will be a higher chance to drive sales. Involving SEO in Instagram gets a higher possibility to optimize your brand.
Many wonder how SEO works for Instagram? Most of them think SEO works only for Google. But the truth is, you can implement SEO efforts on all social media channels. Extend your Instagram reach with SEO techniques and get your content featured on Instagram. Since there are one billion active users monthly, it will be easy to optimize your brand by gaining more followers. Boost your brand performance with the Instagram SEO strategy and gain the attention of your target audiences.
With such great potential, over 25 million businesses and brands use Instagram SEO to market their products. In this article, we are going to see the importance of Instagram SEO and the techniques to increase your business reach with more followers.
Are you ready to know the benefits of Instagram SEO? Let us get started and win the SEO tactics on Instagram.
Before entering into the SEO tactics in Instagram, let us see an intro of Instagram SEO and its benefits.
What Is Instagram SEO?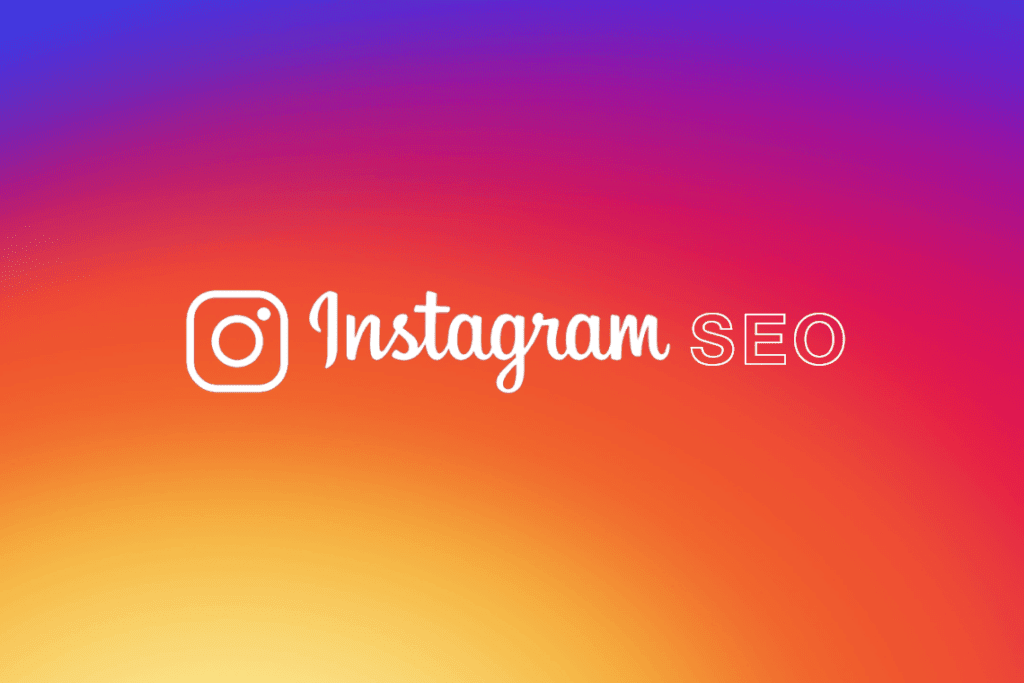 Instagram SEO enhances your follower's growth by optimizing your content and ranking your profile higher on the Instagram search results. The SEO effort on Instagram works by using the relevant keywords and hashtags on your Instagram content. The right keywords work to gain the attention of target audiences, thus optimizing your Instagram account.
Like Google, SEO stands as the spice to Instagram to boost your audience visits and retain higher traffic. When following the best practices of Instagram SEO, there will be a greater chance to discover your account among your target audiences with the right keyword. As a result, you will gain more likes, shares, views, and a hike in your followers count.
What Makes A Difference In Instagram SEO?
From the above data, you will be clear about the importance of Instagram for business to increase the reach. However, the SEO will not work like boosting ranking on Google. In Instagram, the SEO efforts differ to reach your potential followers. The first SEO trick in Instagram to gain visibility is to add the relevant hashtags which makes a huge difference than keywords in reaching your audiences.
Keywords also play a little role in Instagram that helps to optimize the content. With keywords and relevant hashtags, Instagram SEO helps to connect with people who are involving in the posts related to your business. When a user types a keyword or a hashtag, you may gain the opportunity to view your profile by your target audiences. So with the perfect Instagram SEO efforts, you can drive quality traffic to your website.
Do people really interact with businesses through Instagram? Yes, more than 100 million Instagram users visit the Instagram profile of a brand before making their purchase. And, 60% of users find the new products with the help of Instagram. So, Instagram SEO is necessary to gain potential followers for your brand.
Ranking Factors Of Instagram SEO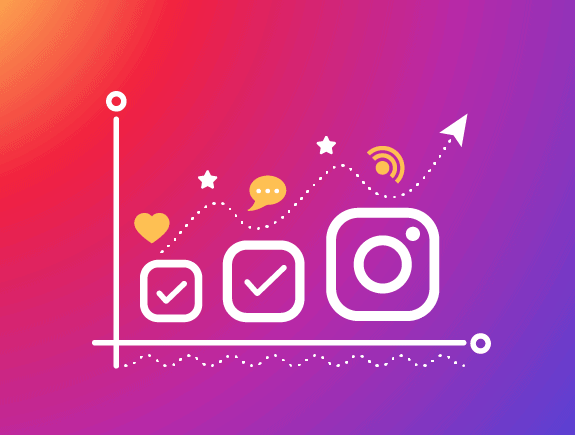 In general, SEO does not have an exact formula to uplift your account visibility immediately. But luckily, on Instagram, the signals are opened up to rank your account on the search results.
What are the SEO factors that boost your ranking on Instagram? Some ranking factors increase your visibility and get your Instagram profile on the top searches. Know the below tactics that help to rank higher:
Search Text – The most important signal to find your Instagram account is when a user searches a word relevant to your niche on the search bar. Instagram shows the result if the search terms occur on the username, captions, hashtags, bios, and location. Use the tools to find the right search term.
User Activity – Some users follow the hashtags and account relevant to your niche. When you use the same hashtag that your target audience follows, you will get a greater chance of visibility. The user taps on your account if it ranks higher on search results.
Popularity Signals – Create content that is popular already to reach your target audiences more easily. Instagram finds the popular content with the help of likes, shares, clicks, followed by the relevant hashtags. Content with popular concepts boosts your Instagram reach.
7 Tips To Boost Your Followers With Instagram SEO
According to Instagram, there are various techniques available to boost the visibility of your account. The below article provides the way to optimize your account and provides a great opportunity to increase your followers count.
1. Optimize Your Profile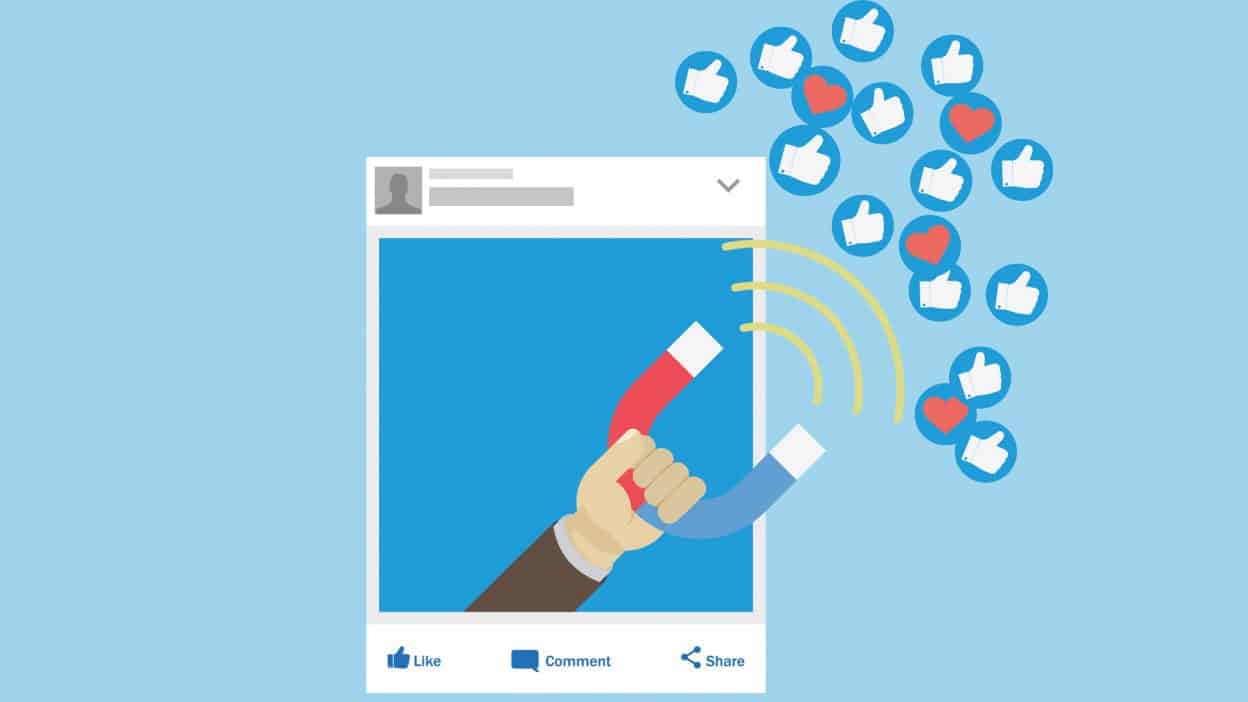 The Instagram profile makes the first impression for every visitor. Create an engaging profile that tends users to stay on your Instagram account. Indulge the keywords naturally to gain more visitors and convert them into your potential followers with an engaging profile.
How to optimize your profile?
Username: Create a username that contains your primary keyword. Generally, people visiting your page for the first time move to your profile to know about your brand. When you use the keyword on your username, it increases the chance of showing your account on the relevant searches. If you have a brand name used in all social media, fix the same for easy identification of your audiences.
Bio: Bio is the right place to add your keywords that help to rank better. Give clear information about your business which roots your audiences to understand easier. Include your primary and secondary keywords to boost your ranking on search results. Also, add your contact information with a website URL to raise your organic traffic.
Profile Picture: Never forget to provide a profile picture relevant to your business. If you have a brand logo, use the same to gain the attention of your potential audiences.
When your profile looks great with relevant information, it provides a way to gain potential audiences for your business.
2. Provide Captions With Keyword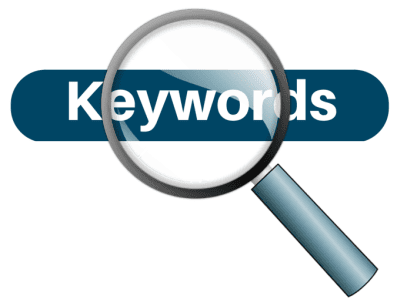 People can search for content on Instagram's explore page using hashtags or location tags. Moreover, the explore page shows content based on your audience too. But how does it happen? It is the place where attractive captions enter. Based on your interactions and interest, the algorithm of the explore page identifies the posts related to it and displays them on the explore page.
For example, if you see food-related videos regularly, your explore page aligns and displays the same type of content using captions. To gain more potential followers, write an attractive caption with the right keywords, which improves the brand identity. Create captions with eye-grabbing words to increase the interest of the audience watching your content.
Generally, the explore page algorithm uses an embedding framework to identify the accounts similar to your interests. Including your keyword helps the easy identification of your content to target audiences. Also, hashtags take a vital role in making your captions visible to audiences.
3. Use Alt Text
Instagram has an additional feature in writing the alternative text to explain your video in detail. The algorithm reads the description in the image using a screen-reader and lets users view the image they are looking for. The technique of including alt text with keywords enhances the user experience and boosts your Instagram SEO. When your visibility increases, you will get a chance to gain potential customers for your business.
Even though Instagram tends to generate alt text automatically for your images, you need to edit it in a more descriptive way to increase the performance. But what is the way to edit your Alt text? Select the advanced setting option before sharing your content and click on the write alt text option. Here, provide your alt text with relevant keywords that attract your target audiences.
Since the alt text option is to gain higher engagement from audiences, never forget to include it in all your content. When more people drive into your Instagram account and capture your content, your business will reach a higher position by beating the competition.
4. Make Your Hashtags As Keywords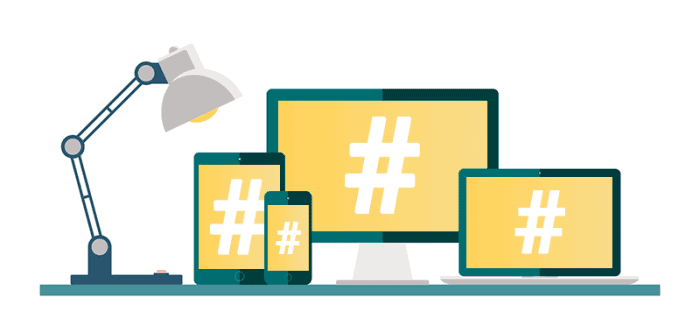 In Google, keywords play a vital role in optimizing your website. Likewise in Instagram, hashtags play the role of keywords and help Instagram users to find the required content. When you use a hashtag in the search bar, Instagram shows the posts tagged in with the used hashtag. Similarly, if you use certain hashtags on your posts when your target audience searches for the same word, your content appears in their eye. If your content looks attractive, they will follow you to get more updates.
The above points make clear the necessity of hashtags to use in your content. The right hashtags attract the audience interested in your business and become your potential customer. Though Instagram allows you to include 30 hashtags, do not overload your hashtag quantity. Use a maximum of five to six hashtags in your post to fix your identity among audiences.
Why is it not fair to include more than ten hashtags? For example, if you publish a post with 20 hashtags, many people will fail to notice your content because of overloading hashtags. If the same post contains six hashtags, the engagement rate goes higher.
5. Say No To Black-Hat SEO
Deciding to improve your account visibility with SEO needs patience and effort. When some people struggle to increase the follower's count, they are jumping to the back-hat Instagram SEO tactics. Though you gain quicker results, all those growths are only temporary. By following black-hat SEO, you will lose your authentic visibility, and may also hurt your website performance.
Then how to grow my Instagram account with SEO? To crackdown on the competition, here comes the white-hat SEO method to gain permanent success in your business. While using white-hat SEO, your Instagram account gains authentic visibility, and the algorithm shines your account on the top searches by considering your account as trustworthy.
With the white-hat technique, all the likes, shares, and followers count are organic and protect your Instagram account by gaining genuine visibility. So, invest your time and effort with the right SEO technique and obtain effective growth among your competitors.
6. Encourage Your Audiences To Tag
The most effective way to increase your discoverability on Instagram is making your audiences tag you on their post. Make this possible by maintaining a good relationship with your audiences and providing immediate responses. When your potential audiences tag your account in their content or Instagram stories, their followers will have the chance to visit your profile and hit the follow button. So, the best choice to attract a bigger audience is to encourage your audiences to tag your account.
How to encourage? If people tag your account on their post, you can repost it on your Instagram feed or stories which remain as a motivation to share your future posts too. The appreciation makes a strong relationship between your audiences. Consistent posts and reposts will create a strong online presence.
Another engaging method is to run giveaways and promotions to involve more audiences to tag your content. When you provide an offer for the person who tags your content, the number of tags increases simultaneously which lets your account win the goal.
7. Track And Analyze Your Performance
Like website tracking, it is necessary to analyze your Instagram performance to gain audience growth. If you want to stay ahead of competitions, audit your account regularly and fix the place where it requires improvement. With regular tracking, know the reason that impacts your visibility and provide alternative changes to stay on the top.
If you are a business account, Instagram provides an in-built analysis tool to measure the performance of your account. The metric shows the performance report for every content. Get a detailed report of the amount of reach and impression and show what attracts audiences to your account, which may be hashtags, profiles, or from the feed.
So, the first step to being done on creating your Instagram account is to convert it to a business account to utilize the powerful feature and gain higher engagement.
Creating an Instagram SEO Strategy
Instagram becomes an engaging medium to create a winning brand with potential audiences. Implementing the powerful SEO tactics in your Instagram account drives up your visibility and enhances brand awareness.
Drive huge engagement by building a strong online presence and responding to your potential audiences immediately. Take your own time and follow the above SEO tactics to win the Instagram algorithm. Instagram SEO remains a great pathway to grab your potential audiences and take your brand to success!