Setting up your eCommerce business for success on social media can seem daunting. There are so many different platforms, each with unique rules and tricks, that it may seem impossible to know where to begin. However, by following a few key steps, you can set yourself up for success on social media right from the start. Let's get started.
Reasons Why Social Media Is Important For E-Commerce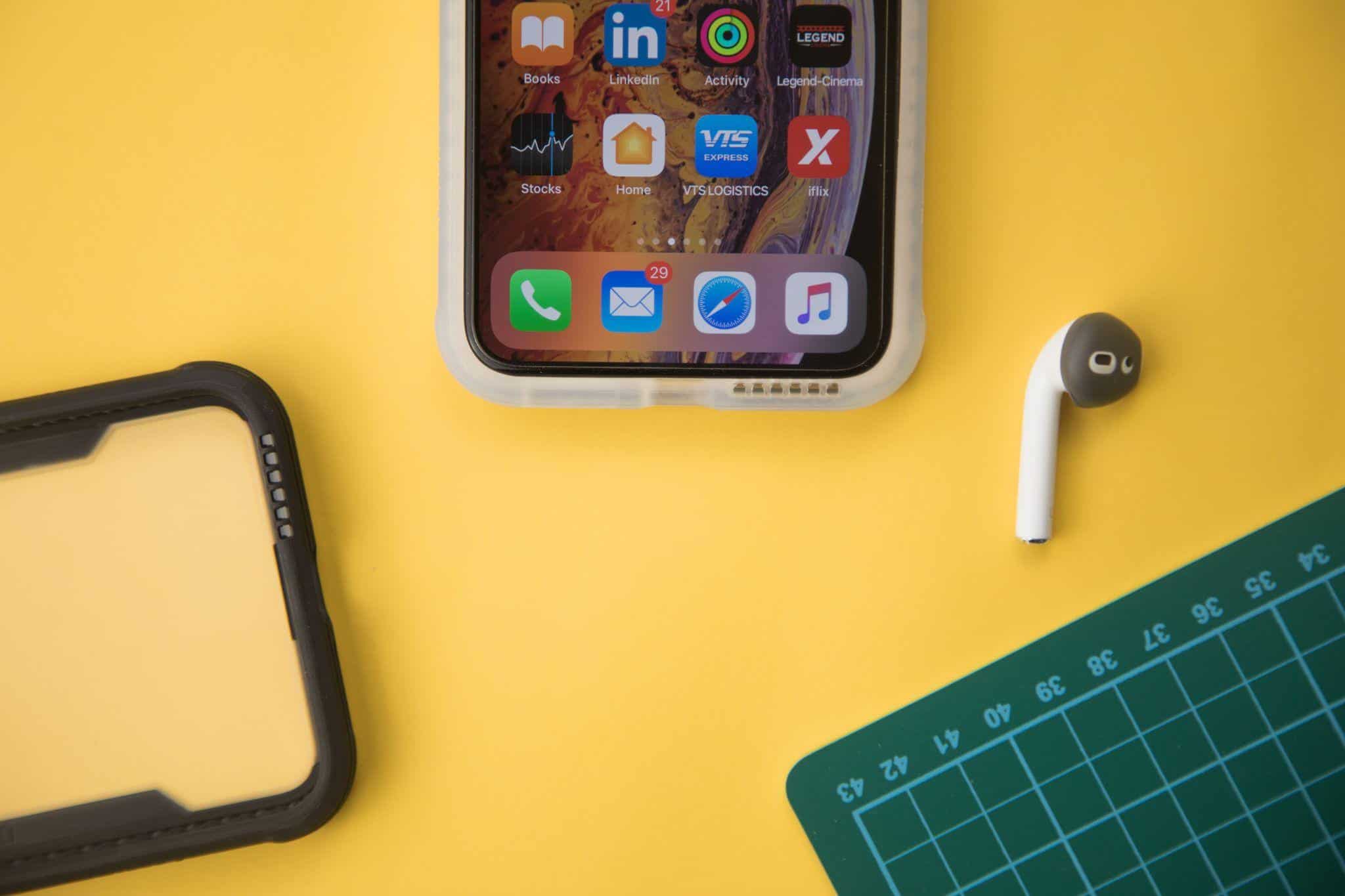 Source: https://www.pexels.com/photo/modern-smartphone-on-yellow-surface-near-earbud-and-phone-cover-4526456/
The first step is understanding why social media is essential for eCommerce businesses. After all, if you don't know the reasons behind using social media, it will be challenging to create a strategy that works. According to a report, 71 percent of social media users are more likely to make a purchase if they receive a recommendation from their friends on social media. There are eight key reasons why social media should be a part of your eCommerce strategy:
Helps build trust and credibility
When it comes to eCommerce, building trust and credibility is essential. After all, if customers don't trust you, they won't buy from you. And one of the best ways to build trust and credibility is through social media.
By sharing engaging, informative content on your social media pages, you can help establish yourself as a credible source of information. You can also show customers that you are an expert in your field, which can help persuade them to buy from you. Additionally, responding to comments and questions quickly and politely can create a sense of trust between your business and your customers.
Helps increase brand awareness
Another key benefit of social media for eCommerce businesses is that it can help increase brand awareness. When potential customers see your company mentioned on social media, it helps plant the seed of awareness about your brand. Over time, the more people see your company mentioned online, the more likely they will remember you and consider buying from you.
Allows you to connect with potential customers
Social media also provides an excellent opportunity to connect with potential customers. By joining relevant conversations and providing valuable insights and advice, you can begin to build relationships with potential buyers. This can help encourage them to do business with you in the future.
Helps you keep up with the competition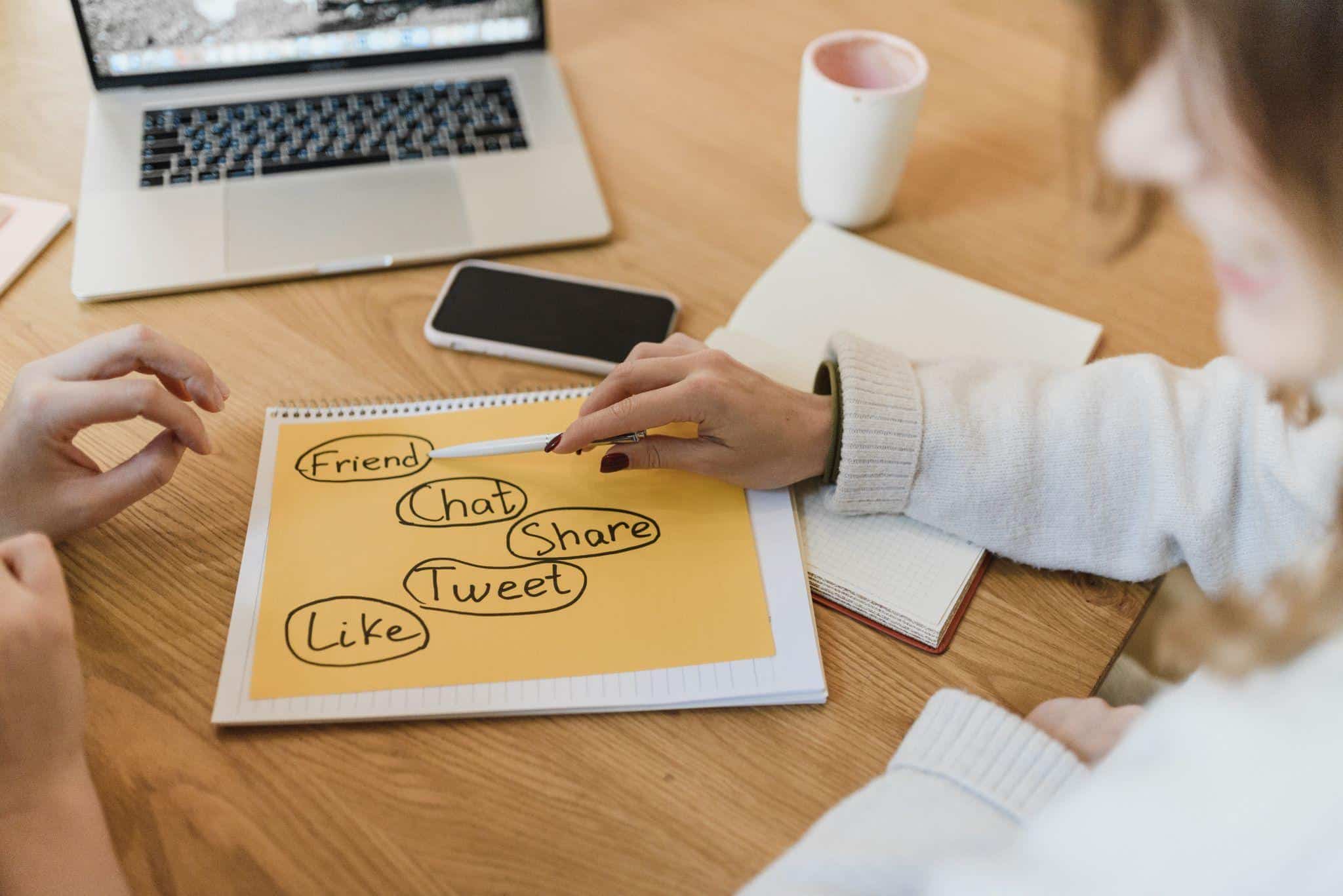 Source: https://www.pexels.com/photo/person-holding-black-smartphone-on-brown-wooden-table-6016365/
Finally, social media is a great way to keep up with the competition. By monitoring what your competitors are doing on social media, you can gain insights into what strategies are working well for them and adapt them to your business.
Allows you to promote sales and discounts
Social media is also an excellent platform for promoting sales and discounts. By sharing information about special offers on your social media pages, you can help increase traffic to your website and encourage customers to buy from you.
Customer service
Social media can also be used for customer service. By monitoring your social media channels, you can quickly respond to any questions or concerns that your customers may have. This can help create a sense of loyalty and trust between your business and your customers.
Generate Leads
Social media can also be used to generate leads. By sharing valuable content on your social media pages, you can encourage potential customers to visit your website and sign up for your email list. From there, you can follow up with them and convert them into paying customers.
Increase website traffic
Finally, social media can be used to increase traffic to your website. By sharing links to your website on your social media pages, you can encourage potential customers to click through to your site. This can help you grow your business and boost your rankings.
Now that you know why social media is used for your eCommerce business, it's time to start creating content. But what kind of content should you be creating? Let's take a look.
Types of Content to Share on Social Media
The types of content you share on social media will depend on the platform you're using. However, a few general types of content tend to perform well on social media, regardless of the platform. These include:
Blog posts: Share your latest blog post on social media to drive traffic back to your website. Be sure to include a catchy headline and an eye-catching image to grab attention.
Product photos and videos: Showcase your products in action with photos and videos. This can help customers visualize your products' use and may encourage them to buy.
Customer testimonials: Customer testimonials are a great way to build trust and credibility. Share positive reviews and testimonials from your customers on social media to show potential buyers that others have succeeded with your products.
How-to guides: How-to guides are an excellent way to show customers the value of your products. Share step-by-step guides on social media that show customers how to use your products to achieve specific results.
How to Setup Social Media for E-Commerce Success?
Establish your goals and objectives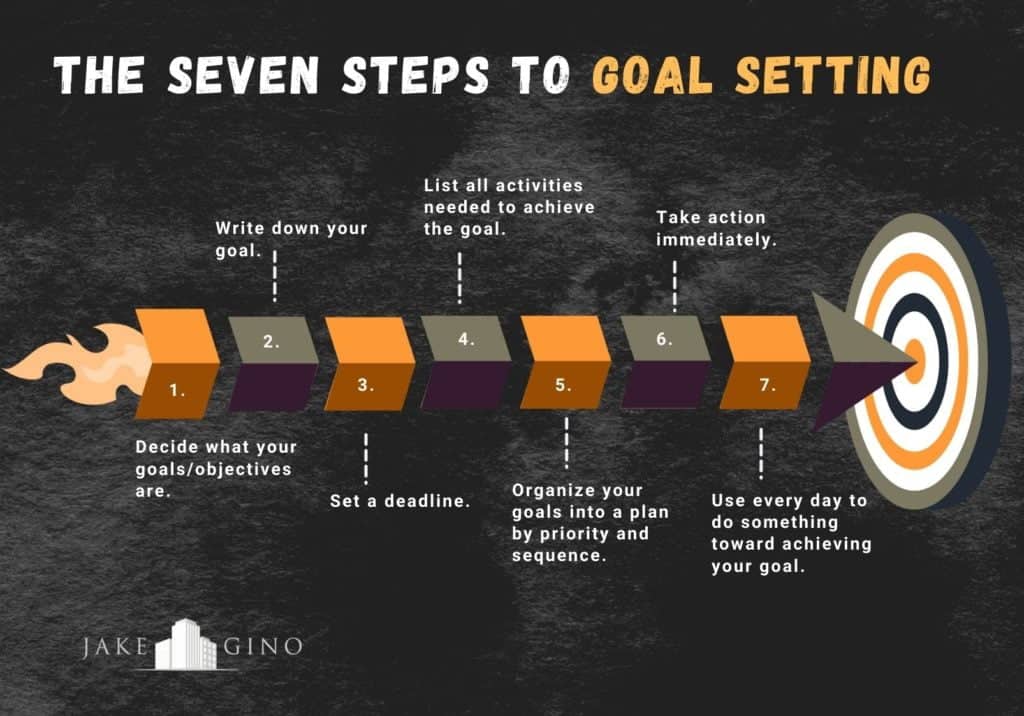 Source: https://jakeandgino.com/wp-content/uploads/2015/11/JG-Blog-Cover-9-1024×716.jpg
It is essential to establish clear goals and objectives at the start. Some possible goals might include increasing brand awareness, driving more traffic to your site, or improving customer satisfaction. Other objectives might include growing your social media following, increasing interaction with your followers, or optimizing your content.
Whether you are a new application development business or an established company looking to revamp your online presence, setting clear goals and outlining concrete steps for achieving them will help ensure that you reach your full potential in the world of eCommerce. With focus, diligence, and a willingness to experiment with different strategies, there is no limit to what you can achieve through social media. So go out there and take on the world!
Choose the social media platforms that are best for you
When it comes to choosing the best social media platforms for eCommerce success, there is no easy answer. Different platforms are better suited to different types of products, and different audiences might respond better to different platforms as well.
With that said, some platforms tend to be more popular with online shoppers than others. For example, Instagram has become wildly popular in recent years thanks to its photo and video-sharing capabilities. It is an excellent choice for brands looking to connect with younger customers or promote visually-appealing products. On the other hand, Facebook remains a top contender thanks to its huge user base and diverse range of features, making it an ideal platform for businesses that want to spread their reach as far as possible.
Ultimately, the best social media platform for eCommerce success will depend on your individual needs and goals. However, by understanding the strengths and weaknesses of each platform, you can make an informed decision about which one will be right for your business's unique needs.
Create valuable and engaging content
To create valuable and engaging content for an eCommerce social media audience, starting with a strong understanding of your target customers is essential. What are their needs, interests, and motivations? By developing a clear picture of who your customers are and what they care about, you will be able to craft content that really speaks to them.
This might include sharing tips and tricks for using your products or highlighting success stories from happy customers. Whatever approach you take, make sure that it is always presented in a positive, helpful light. Not only will this help to drive engagement on social platforms, but it will also help create loyal fans who are more likely to become returning customers. So if you genuinely want to succeed on social media for your eCommerce business, start by creating valuable and engaging content that reaches right into the hearts of your target audience.
Plan ahead and post consistently
This strategy will ensure that you stay top of mind for your target audience, driving SEO and traffic to your website. By scheduling posts in advance and keeping an eye on performance analytics, you can ensure that your messaging remains aligned with your business goals.
Additionally, by remaining active on social media day in and day out, you can build strong relationships with customers and potential clients, giving yourself a natural competitive edge in today's crowded online marketplace. So if you're ready to take your eCommerce social media marketing to the next level, start planning now and posting regularly – the results will speak for themselves!
Analyze and track your progress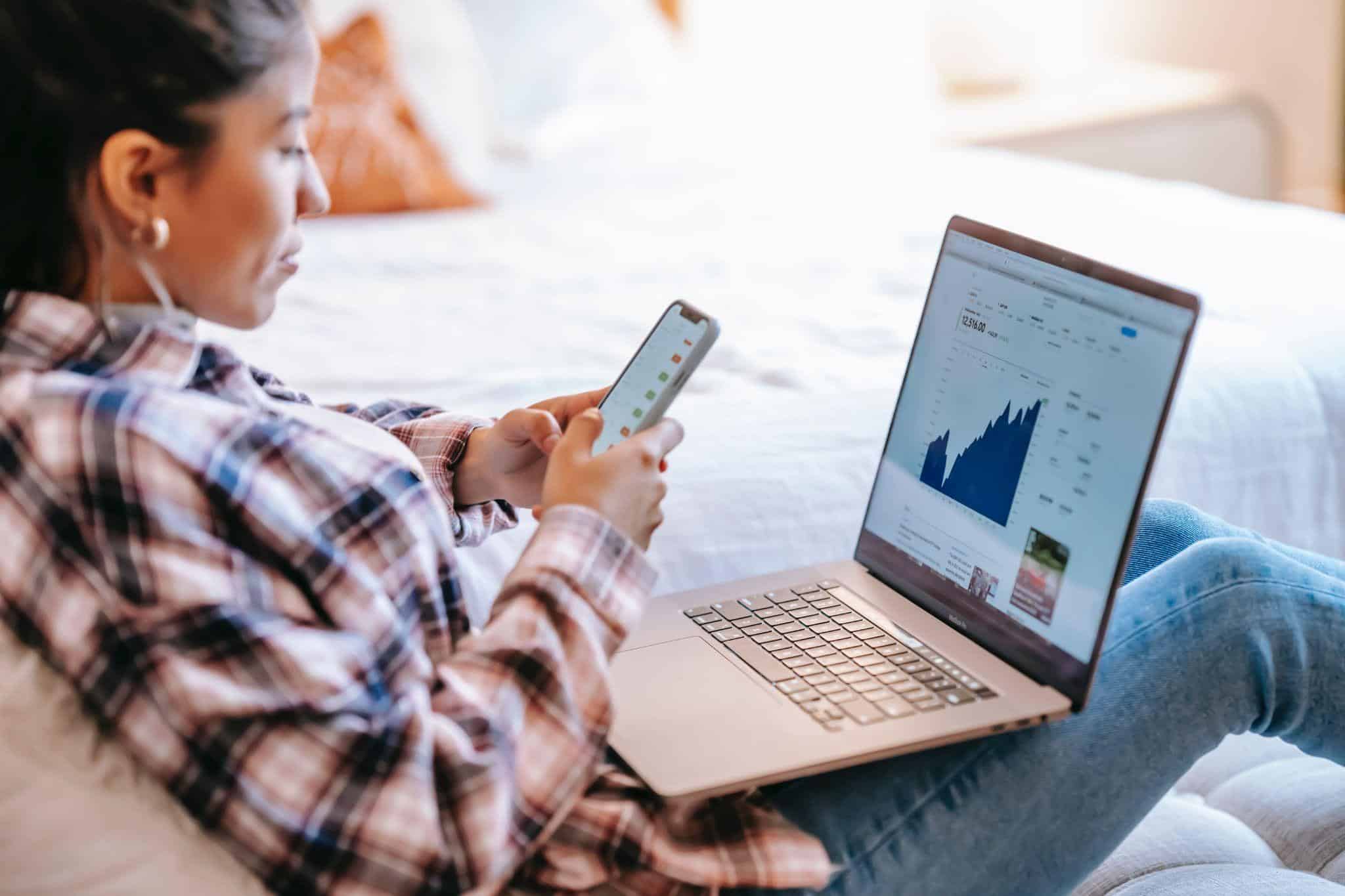 Source: https://www.pexels.com/photo/crop-ethnic-trader-with-smartphone-and-laptop-on-bench-indoors-6347720/
As an eCommerce entrepreneur, it is essential that you consistently analyze and track your progress toward social media success. This involves monitoring various metrics, including engagement rates, growth in followers, website traffic, and clickthroughs. By gathering this data regularly and charting your progress over time, you can gain valuable insights into the changes you need to make to continue succeeding in your online ventures.
Whether you need to improve the content of your posts, increase the frequency of your updates, or focus on improving search engine rankings and backlinks, staying vigilant and monitoring your progress will help you stay ahead of the curve and reach your ultimate goals. So start tracking now, and watch as your empire grows!
Optimize your social media campaigns
There is no single "right" strategy that will work for everyone. Instead, you need to carefully assess your individual goals, the types of products and services you are selling, and the preferences of your target audience.
You may want to focus on increasing traffic to your website through paid ads or boosting brand awareness by creating engaging content. Alternatively, you may want to optimize your social media marketing efforts specifically for conversions and sales. Whatever approach you choose, one key element is ensuring that your messaging is aligned with the expectations and needs of your audience.
With a thoughtful strategy and careful planning, you can leverage the power of social media to boost your eCommerce business in ways few other marketing channels can match.
Stay Updated with Recent Algorithm Developments
It's no secret that the eCommerce landscape is constantly evolving, with new tools and platforms always coming onto the scene. To stay competitive and stay on top of the latest trends, it is essential to keep up with recent algorithm updates and other changes that can significantly impact your website's success.
To start, it's vital to understand some key concepts related to algorithm updates and how they can impact your overall marketing strategy. For example, algorithms are essentially sets of rules put in place by social media sites like Facebook, Instagram, and Pinterest to ensure that content from high-quality sources gets seen more often by users. Trends such as these can constantly change, making it essential for businesses to stay informed about relevant updates for different platforms.
Use both paid and organic strategies
Success in the world of eCommerce requires a careful combination of paid and organic strategies. Paid strategies, such as targeted ads and influencer marketing, can help to increase visibility and drive clicks to your site.
At the same time, it is also crucial to invest in organic strategies to help improve your online reputation and build lasting relationships with customers. These might include social media posts highlighting customer testimonials or blogs providing valuable information on your product or industry topics.
Using a mix of paid and organic strategies, you can gain an edge over the competition and ensure eCommerce success for years to come.
Quick Review:How to Set eCommerce Social Media up For Success
Now that you know how to create different types of content to share on social media for eCommerce success, it's time to start building your own. Remember to focus on quality over quantity and to mix up the content you share to keep things interesting.
When you use social media as part of your eCommerce strategy, you can enjoy several benefits, including increased brand awareness, improved customer relations, and increased sales. By sharing engaging, informative content, you can help establish trust and credibility with potential customers, persuading them to buy from you. So what are you waiting for? Get started.