An effective influencer marketing strategy will help you raise brand awareness, establish authority, and connect with new audiences. It will also increase the number of visitors to your website and bring new clients to your products and services.
As a brand, navigating influencer marketing methods is more complicated than ever, but this article is here to help you get a sense of it all. First, consider these tips to see if influencer marketing is right for you.
What is influencer marketing?
Influencer marketing is a tactic for identifying people with a lot of credibility in a brand's sector or target market. First, a brand creates a connection with an influencer. Then, as a part of an influencer marketing plan, the influencer decides to introduce their audience to the brand's message or content.
Influencers typically have a large and engaged audience, so it benefits the brand when they share or promote a business's content or message. The exposure enables the brand to reach out to its target group in a good, genuine, and meaningful way.
BECCA Cosmetics' cooperation with model Chrissy Teigen is an example of influencer marketing. Chrissy Teigen introduced their new beauty palette in an Instagram video that received just under 5 million views.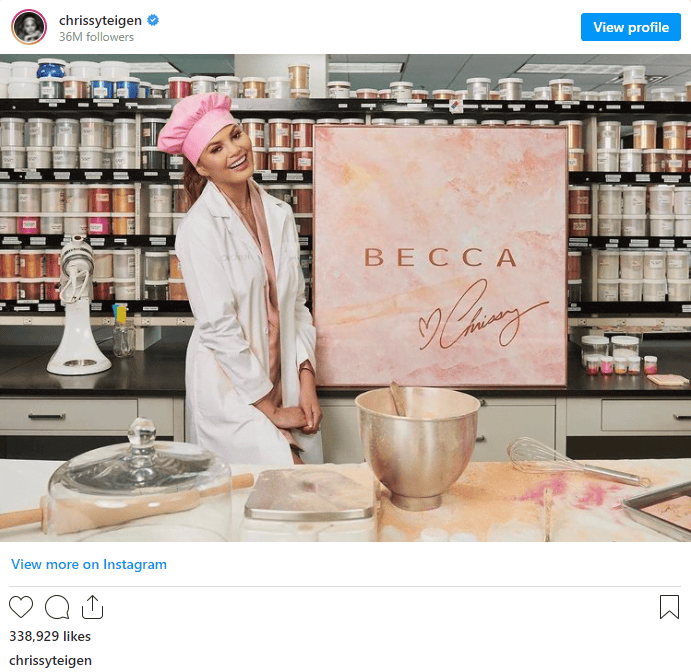 Although this influencer marketing plan definition includes a celebrity, influencer campaigns do not necessarily have to focus on celebrities.
Influencers are fantastic at marketing your currently available items or services, but consider seeking their assistance in developing something new. After all, they're frequently members of your target audience, and they're more likely to feel interested in a product they helped create.
How to build an influencer marketing strategy
Here are some of the steps you need to follow to establish and launch an influencer marketing campaign for your company.
Set your goals
Begin by identifying your goal, as you would with any good marketing strategy. Then, make a list of what you want to achieve with your campaign and write it down.
Setting your goals early in the process can help you develop a consistent strategy throughout your campaign and provide you with an idea of the metrics you should track to analyze your performance at the end.
These are some of the goals to evaluate for your influencer marketing strategy:
Brand awareness: Increasing the number of people who are aware of, familiar with, and enjoy your brand.
Building brand image: Getting individuals to recognize the individuality of your brand.
Audience building: Increasing the number of people who subscribe and follow.
Engagement: Increasing the number of times your material is shared, commented on, and liked.
Lead generation: Attracting more people to sign up for your leading magnets and special offers.
Sales: Raising the number of people who buy your products or services.
Customer loyalty: Keeping people engaged and connected to your company.
Link building: Increasing the number of links pointing back to your website.
Select an influencer marketing campaign type
Once you've defined your goals, it's time to consider the type of influencer marketing campaign that will help you achieve them.
Most influencer marketing campaigns use three kinds of connection triggers: inspire, hire, or a combination of both. You can encourage an influencer to self-promote your content or message if you successfully represent your company's value. You can hire them to promote your business for a price. You can also build a scenario that includes elements of both.
Here are some examples of influencer marketing strategies to think about:
Giving gifts: Send influencer items and services in return for a review or reference. Follow up with handwritten thank you notes to express your gratitude.
Guest posting: Content creation and contribution for an influencer's blog.
Sponsored content: Have your brand promoted on an influencer's blog or social media platform for a charge. You may or may not write the post's content.
Content co-creation: Collaboration with an influencer to produce content for your website, their blog, or a third-party site.
Mentions on social media: Get a celebrity or brand to mention your business, promote your material, or post about you as part of a social media marketing campaign.
Giveaways and competitions: Organize a contest and ask an influencer to spread the word about your offer to their fans or followers.
Takeover by influencers: Let an influencer manage your social media profiles for a defined period.
Affiliates: Supply influencers with a unique code that allows them to earn a percentage of each sale they generate.
Discount codes: Send influencers a one-of-a-kind discount code for your service or product, which they can promote and share with their followers.
Brand ambassadors: Develop relationships with loyal brand fans in which they discuss or support your brand, products, and services in return for exclusive deals, freebies, or exposure on your website.
These influencer marketing tactics aren't rigid, and they don't have to match any specific standards. Instead, they're all broad concepts for what you can accomplish with your influencer marketing plan, and their purpose is to be flexible.
Use one or more of these strategies to construct a personalized influencer marketing strategy that is effective for your brand and customers as you make your preparations.
Recognize and define your target audience
You aren't prepared to start searching for influencers unless you have a clear idea of your goals and the type of influencer marketing plan you aim to use. You need to determine who your target audience is so that you can find who will help you engage with them.
Spend time developing information about people you want to interact with through your campaign before you begin to look for influencers. Make a buyer persona with demographic and psychographic division. If you better understand your audience, it will be easy to determine the top individuals they like and the pages they visit.
How to create a buyer persona:
Conduct extensive audience research
Determine the goals and pain points of your customers
Recognize how you can help
Start by gathering all of your data and looking for patterns. Once you've collected those attributes, you'll have the base for your distinct buyer personas. Give your buyer persona a name, a career path, a residence, and other specific traits. You want your persona to be as natural as possible.
Select the appropriate influencers
After you've identified your target audience, you can start looking for influencers that can help you connect with your target audience. Evaluate the following categories of influencers as you study your options:
Bloggers
Social media celebrities
Celebrities
Market experts
Customers
Brands that aren't competitors
Thought leaders
Start investigating individuals or brands in that industry once you've decided on the type of influencer you want to hire.
Evaluate your influencers
When you start searching for influencers, it's easy to get distracted. However, before you contact them, make sure they are a good fit for your business and aims.
Working with an influencer with a smaller audience that closely fits your desired market is better than an influencer with a broad audience that excludes your potential clients. Don't judge influencers only on the size of their fanbase. Instead, pay close attention to see if they have the target audience you're looking for.
It's important to target the right audience since it will give better results for your brand. In addition, you can learn about the audience's other preferences and discover facts about their routines, desires, and personality by looking at the other sites they visit.
Certify authority and influence
While quality over quantity is preferable regarding the influencer's audience, you also want to ensure the influencer has a large enough reach to assist you in achieving your goal. Therefore, examine the influencer's stats to determine the level of their influence.
Check the number of followers and interaction with their posts on social media platforms—target influencers with an engaged audience that frequently likes and comments on their posts.
Examine the on-site stats of blogs and web pages. Pageviews, duration on site, bounce rate, traffic volume, and the number of websites linking in are among the data you should be checking. In addition, try using must-have tools for social media management to make your journey easier.
Check the content and messaging
Only collaborate with influencers who are aligned with your brand in your influencer marketing approach. Make sure the other material that the influencer posts is relevant to your company's brand. Examine their posts, status updates, and website content to ensure that it is:
Related to your brand, market, products, and solutions.
Good quality, and something you'd be happy to identify with your brand.
In line with your brand's views and does not go too far from your company's core beliefs or purpose.
There are influencer marketing tools available that help you track influencer content automatically. Instead of manually checking posts & taking screenshots of stories, you can set up a tool that automatically collects all of your partner posts in one place. That helps you to make sure the content is on-brand, and has all the relevant hashtags, ad disclosures, etc.
Create content influencers won't dismiss
If you give the influencer great ideas, you'll have the most success with a marketing approach that includes guest posting or making content for the influencer's site.
Develop concepts that target popular keywords and fill holes in influencers' material to produce exciting content for them.
Use a keyword tool to perform research to determine the top keywords most helpful to the influencer. Then, pick low-competition keywords that are often looked for and enter a topic or term connected to the influencer's field. This method will help you deliver educational content for marketing to the influencer that will aid them in driving traffic to their website.
You will have a greater chance of obtaining guest blogging sites to accept to collaborate with you and publish your post on their website if you do your research and understand what the influencer's site requires.
Stay up to date with your outreach
You have to keep track of your interactions when reaching out to influencers or guest bloggers. You don't want to miss out on possibilities to work with influencers because of an inconvenient or unprofessional technique.
You don't want many team members emailing the same influencer, and you don't want to send the same email repetitively.
Create a system for monitoring and completing tasks. Make a document that keeps track of:
Who from your team reached out
When they reached out
Who they got in touch with
Notes on the conversation
Follow-up communication strategies
The current state of the outreach
Keep track of your progress
It can seem like a win when you finish an influencer marketing strategy campaign and see your business acknowledged or mentioned on social networks. Getting an influencer to support your content or message, on the other hand, isn't a guarantee of complete marketing success. You have to measure your progress and see if your campaign is making results.
If you've met your influencer marketing goals, you've indeed succeeded. First, monitor and measure your outcomes to see if you've met your aims. Then, based on the initial marketing objectives you specified for the campaign, use metrics to measure your progress.
Metrics for brand awareness: website visitors, page views, social media mentions, time on site, and site users.
Metrics for developing brand identity: online mentions, PR coverage (number of posts or links)
Metrics for growing your audience: participation and follows
Metrics of engagement: shares, likes, and comments
Metrics for lead generation: opt-ins
Metrics for sales: new ticket sales, income changes, and ticket prices
Metrics of customer loyalty: rates of customer retention and renewal
Metrics for link building: number of links, link strength
Keep track of the data from each of your influencer marketing campaigns so you can see what works and what doesn't. Then, use the information to plan your next influencer marketing campaign. Finally, redo your achievements and put an end to any activities that aren't bringing good results.
Influencer marketing strategy example: ABSOLUT Planet Earth's Favorite Vodka Campaign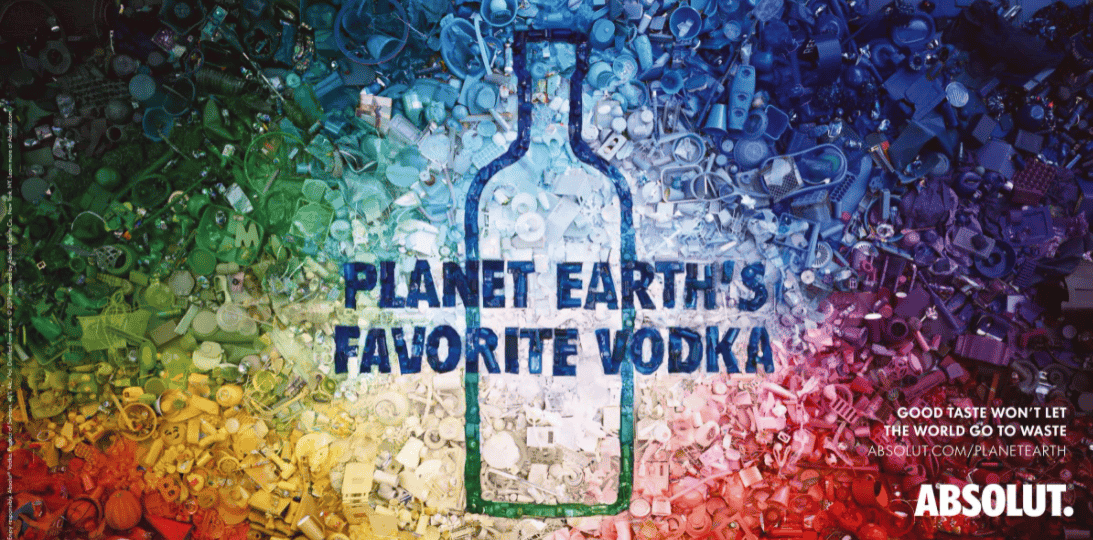 The ABSOLUT Company collaborated with the influencer agency Collectively to make influencer activations focused on people and the environment. At the 2020 Influencer Marketing Awards, this influencer campaign took home the Gold Award for Best Food and Drink Campaign.
The campaign's main goal was to increase views and social engagement. This campaign lasted for over eight months.
The company organized a series of social media-driven experience events, primarily on Instagram and Twitter. Collaborators involved their fans and followers in one-of-a-kind brand experiences that highlighted ABSOLUT'S devotion to people and the environment.
In the end, 95 influencers produced 612 posts. For a total of 8.6 million combined interactions, the campaign generated 68.4 million total potential impressions, 7.714 million views, and 739.4K comments, likes, and shares.
Final thoughts on building an influencer marketing strategy
You should interact with influencers and thought leaders before and during the content development process. Include them in the actual content, and use their input if you want them to support your content.
While working with influencers has some privileges, creating a campaign is similar to other marketing campaigns: research, define goals, discover influencers, then review and revise.