Social media has become the trend of everyone. Every person having an electronic device like a smartphone will have at least one social media account.
What does this hold for the future of social media?
So obviously, social media isn't going anywhere down in the future. The only major thing that can happen is that the existing popular social media would have been replaced by something else.
It is important to know which will stay relevant and which will not. So, this article will mention the things that will stay and why.
In order to look into the future, we first have to understand the current state of social media. Only then we can predict the future of socials. Let us first look into the current state of social media and understand what is happening to social media right now.
Social Media: Present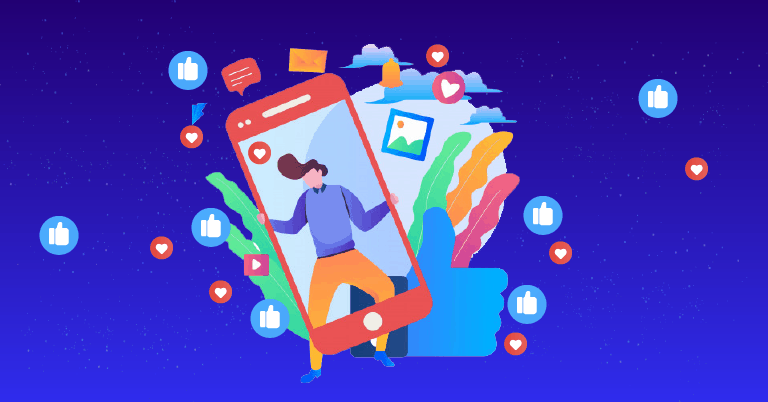 Due to the Covid crisis, many markets and industries were hit hard because of a reduction in demand and supply of the product and services. The global GDP of rich countries fell whereas some countries were able to sustain or reduce their GDP loss.
But there was one particular market that just grew rapidly in this lockdown. And that is obviously the social media market.
Since the initial days, trending social media has grown a lot. This growth ranges from market strategies to the very growth of a business, a brand, or an individual. This allowed many people to become influencers in general, especially if you are talking about platforms like Instagram.
Social media has also somewhat manipulated our minds into doing certain things which may or may not be good for our health, culture, lifestyle and so on. But there are more positive aspects than negative ones.
One instance is being that social media enabled the presence of many businesses in the past couple of years. Individuals have also developed their content consumption.
Currently, about half of the world's population, (an estimated 4 billion) is using social media. Since the population will continue to grow and social media being more aware, this number is just going up.
Many people, if not businesses, view social media as one of the most reliable marketing strategies.
Currently, social media is one of the biggest markets. The trend of social media had been passed on to peer-to-peer like a wave. The age group in which people are most active in social media is the young people.
So, what's trending in social media? The interesting thing is that the use of social media in devices like smartphones has increased. This infers that smartphones have become a daily driver for most people. This increase is mostly from the fact that smartphones have the most affordable electronic device when compared to tablets, computers, and others.
Hence, social media and its optimization have become an important thing.
Social Media: The Future

We will come to the marketing aspects later and now will see the impact of current situations in the future of social media.
Communication has become an important thing more than ever. The best place to have good communication in remote areas is through social media. People who are doing work from home can easily communicate with their subordinates, employer or employees easily through social media. It is the main tool to communicate with people.
There is an introduction of tools like video calls, voice calls even on the apps. This will enable easier and quick means of communication to the people we know and strangers.
Due to the Covid crisis, many people are isolated at home. This enabled people who were not recently in the social media space, to know about it.
This also increased the number of social media users.
People started consuming more content since the supply of content has also increased. Another thing is, since there will be a reduction of jobs, people will try to make content, to experiment their work.
By this, there is going to be an increase in the number of influencers and content. But there will also be a decrease in influencers since covid-19 has affected personal lives.
Another thing is that social media will become a direct link in eCommerce. This can be implemented very well on Instagram.
Instead of getting directed to another website, people can directly make a purchase from the app or website itself. The impact may sound simple, but if implemented correctly, it can generate huge revenue since the time of the consumers is conserved.
Augmented reality (AR) is the next major thing of social media. This can help customers by enabling them to buy a product with just a click of a button. AR will also help people by conserving their time without getting directed to a new website.
One of the amazing things about social media is that people of any age group can reap the benefits of social media. It will become the primary way people will be able to communicate with brands and businesses.
Some social media are leading at this and some have already achieved this stage. It is evident that social media has become a part of life for many. It can be equally important to business meetings, strategies or even student-student interactions.
Now, let's talk about an interesting aspect that is Video Content.
Let me ask you a question.
Would you rather read an article that's like a 10-minute read or a video about the same topic that lasts for 15 minutes?
Chances are that you would have chosen video over text.
Since the success of video platforms like YouTube, Tiktok, many businesses and brands are moving towards video content and its marketing. It is a faster way to deliver loads of information within a few minutes.
Video content will keep on growing but remember that text-based information is not going anywhere down either. Since text-based information generally gives a lot more information than a video about the same topic.
Even websites or apps like LinkedIn, Instagram which were text and images centric started focusing more on video-based content.
The other thing would be audio content.
Podcasts have become really famous since the 2010s. Since audio content was basically before in the form of radio stations, audio content has come a long way. The famous type of audio content is a Podcast.
There was a missing link between text-based and video information.
Audio content filled this gap. If you are going hard on social media right now, you might have heard about an app called 'Clubhouse''. This is gaining more popularity and can also be considered as the next big thing on social media platforms.
It was all about what will stay relevant and what will not until now. Let's talk about the changes the social media websites will go through.
More Privacy
Since people are getting aware of their data and what they do on the internet, they have also started developing a clear subconscious of privacy.
Social media platforms will have to clearly state how the users' data is flowing and on what sectors. People may also get to choose how their data is being sold. There will be an increase in privacy-related matters.
Video content
As it was stated before, video content creation and consumption will increase simultaneously. These are much more reliable than other media in terms of time consumption, information gathering and more.
Optimization of the Mobile App
There are more users using a smartphone than there are people using devices like laptops, tablets and others combined! The main reason for this is the affordability factor.
Social media found this huge opportunity many years ago and the fruits are much sweeter. People can view socials on the go. Since there are many users, optimization of the app is necessary.
Currently, companies are going huge on app development in mobile when compared to website development of the same.
Fewer ads
Ads have been reigning over the socials for many years now. People find these very annoying.
There might be an increase in sales of premium services like YouTube premium and much more.
There might be an even more increase in the introduction of 'new' premium services.
But it solely relies on the marketing strategy and the people who are willing to spend their money on this.
A.R and V.R
Now, don't get me started on the huge opportunities of A.R and V.R.
The game has just begun.
It will be beneficial to the marketers and the consumers.
With the implementation of these technologies, social media will be getting bigger than any other market out there. Augmented reality is probably going to be more practical and used in the social media market.
Virtual reality will be used for different types of marketing and content. But it is evident that both are the future.
Future of Social Media Marketing
Have you ever wondered what is the future of social media? There is a need for improved marketing strategies to cope with the increasing and improving audience and social media advancements.
There will be a huge improvement in the marketing sector of social media. There are obviously some strategies and tactics which will go out of the market.
Increase in Exit Intent Popups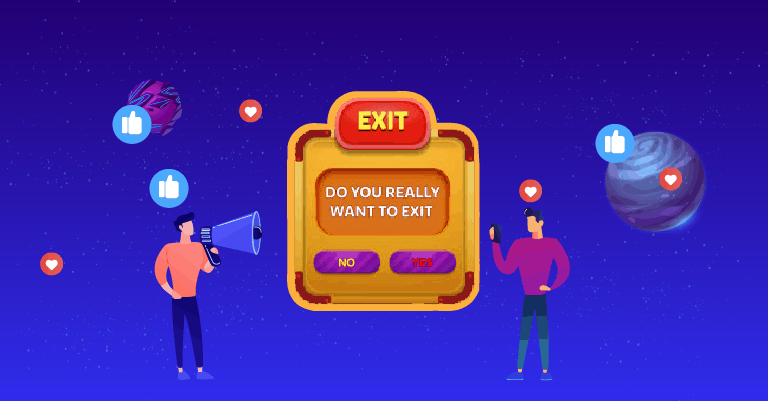 You might know what an exit intent popup is if you are going hot on a website or social media right now. If you do not, then exit intent popup is basically a popup that you might have seen when entering several websites asking you to sign up, or subscribe or anything. There are exit intent popups.
Exit intent popups have resulted in 53% conversion sales in the past few years and are pretty much reliable even though it can be annoying like ads. But use of exit intent popups will increase in the upcoming years. This is one trend that marketers and influencers should know of.
Marketers and influencers may be able to place an exit intent popup directly in their profile. Even though the chances of this happening is slim, it is not entirely impossible. Exit intent popups, if implemented well can generate even more sales and can engage an even greater audience than before.
The Marketing Influence
Do note that I am talking about the strategies of marketing that would influence an individual to buy rather than the term 'influencer marketing'.
Since the introduction of social media, brands have taken the opportunity to generate sales through social media. There is a huge possibility that your local stores might go online. It means that you will be able to buy the particular shop's products directly from their social media page.
Some studies have found that almost 55% of people purchased the product after surfing through social media. It was also found that Facebook is the leading platform for product discovery followed by Instagram and Pinterest.
Visual Marketing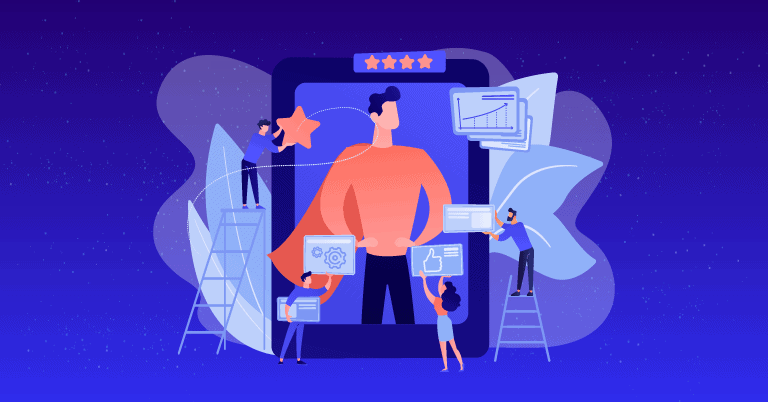 Humans rely much on their eyes and would like to see a specific product before purchasing it. Businesses and brands will increase their frequency of visual content, mainly videos followed by images. This can result in even more sales than before.
Visual marketing can be implemented in almost every social media platform. For example, Pinterest serves as an image hub, Instagram as also an image and video hub(short videos especially), Facebook as an all-rounder, YouTube as a major video hub, LinkedIn as an image and video hub and the list goes on.
There are numerous socials out there and businesses and brands generally find media that have high traffic or large numbers of people surfing through it every month.
This marketing strategy will continue to increase in the upcoming years. This is a trend that people should look out for.
If any business or brand is constantly doing image content, they should focus more on video content backed up by image content. This will increase engagement if the content is valuable. The higher the value of the content, the higher is the engagement and retention.
Thoughts on the Future of Social Media
Social media futures in the overall marketing, feature, and availability sector and factor will increase. The future of social media is looking bright and will be more brand-centric and people-centric. The ad frequency will decrease over a period of time. Content will be more video-centric. Video content and audio content will rule in the upcoming years.