Social media marketing is now essential for businesses of all kinds and sizes, and healthcare businesses are no exception. Let's see why you need to pay attention to social media in healthcare.
More than 3.7 billion people worldwide are using different social media platforms, which is a great opportunity for finding new customers.
Of course, if you want to succeed in social media marketing, you have to define a strong strategy for it. A good strategy will help you find more niche followers and convert them into customers.
You'd better read the following article to learn how to build a strategy for your small healthcare business.
Define SMART goals for your healthcare business
The first step in building a strategy is defining a set of clear and achievable goals. In fact, you have to know what you want to gain for your healthcare business.
You'd better write your goals and make sure they're Specific, Measurable, Achievable, Relevant, and Time-bound.
Here are some examples of goals some business owners or social media marketers define:
Keeping in touch with your previous customers
Building a brand identity for your healthcare business
Converting followers into loyal customers
Increase your online sales
You can also determine a deadline for your goals to be able to track how much you have been successful.
Target healthcare audience
One of the biggest mistakes many marketers make is that they want to reach out to all people on social media.
You have to recognize your audience based on their age, gender, region, position and then prioritize your plans accordingly.
For example, if you want to sell senior care equipment, you have to target the elderly because they're highly likely to buy your products. On the other hand, if you want to sell refurbished medical equipment, your target audience might be a bit different.
That's precisely why you need to have a deep understanding of different social networks and their demographics.
For instance, 70% of Pinterest users are women, so it's perfect for those business owners who want to sell to women.
It's highly recommended to have an account on each top social media platform like Facebook and Instagram.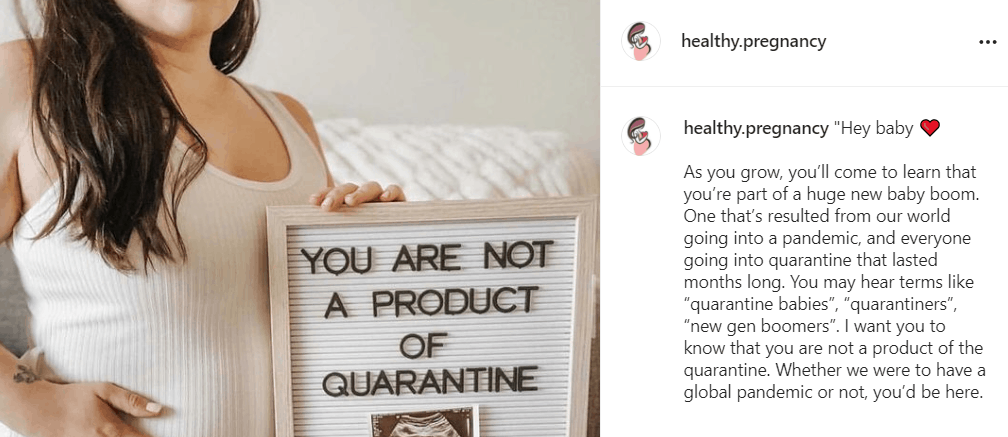 Create informative content about healthcare
Content creation is an essential part of social media marketing, especially for a niche like healthcare. Many people try to find information about healthcare equipment, centers, remedies, prices, DIY tips, and many other things on social media.
That's a great opportunity for you to put your content in their eyes and appear like a niche thought leader. Try to find the FAQ in your industry and answer them to provide your audience with informative content.
Of course, you have to make sure that your content is visualized, easy-to-understand, and even fun. Also, using a storytelling approach on social media can be beneficial as it can make followers feel more comfortable with you.
Try to use social media platforms to their full capacity. For example, Instagram has many visual features like Feed Post, Live, Stories, IGTV, and Reels, using which you can broadcast your content.

Take advantage of user-generated content
The truth is that generating lots of informative content along with high-quality graphics such that your audience likes it is a difficult task.
You need to spend hours searching and creating content, and that is exactly why many small businesses and marketers can't succeed. In fact, they can't have a consistent social media presence and will gradually be disappointed.
Fortunately, there is a smart solution to this problem: UGC.
Asking your audiences to generate content for you is one of the best methods to keep in touch with them and also prepare engaging content for your social accounts.
For instance, if you have a medical equipment store, you can ask them to take photos or videos in your shop and share it on your social media accounts. You can ask them for testimonials about your brand and ask them to send you videos of themselves when using your products.
You can also consider a discount for those users whose videos/pictures reach the highest engagement rates.
This way, you can kill two birds with a single stone. First, you will obtain some free content for your social media accounts. And second, your posts will have more chances of getting impressions.
Schedule your posts
One important factor in social media marketing is the time you post your content. The reason is that people only check their timelines several times a day, and they might ignore your posts if you don't post them timely.
Although there is no formula for determining the best posting time, you can find some peak hours to put your posts in the eyes of as many users as possible. Try to use some scheduling tools like Crowdfire to post at the best times.
Also, you need to avoid posting so many posts in a day because your followers might be tired of your posts and unfollow your account.
Cross-promote your posts
Cross-promotion is one of the most effective means of promoting your social media posts. It's when you post the same content on several different platforms to get as much exposure as possible.
For example, if you have a well-written blog post on your site, try to share it on as many social media platforms as possible. This way, you have the chance to drive more traffic to your site.
In the same way, you can promote your social media posts on other platforms. For example, you can create an Instagram post and try to promote it on all other top networks like Facebook, YouTube, Pinterest, and Twitter.
Be creative when it comes to captions
Visualization is important, but you can't solely rely on some pics and vids if you want maximum exposure. Without a good caption, your posts don't have a certain context and this will affect the engagement rate.
A funny, romantic, and artistic caption can work miracles and make your post much more appealing. Creating good captions is so important that many brands will employ people to do that.
You can search through your competitor's captions to reach some good ideas. Of course, you should avoid copying them as it can dent your reputation.
Try to choose a unique style and tone of voice so that users can remember you and recognize you with it.
Leverage the power of healthcare hashtags
Hashtags were first introduced by Twitter and soon gained popularity among other social media platforms. They are central to search algorithms of social networks and are key to be discovered by niche audiences across social media.
When you want your post to be found for a certain keyword, you have to use that keyword in a hashtag to increase your visibility. Of course, using only one hashtag is not a wise course of action. You have to create several viral hashtags to reach maximum exposure and appear in the searching results of users.
On the other hand, using lots of hashtags at the end of your post might seem spammy in the eyes of both users and social platforms. Each platform has its own limitations.
For example, Instagram lets you use 30 hashtags in each post and 10 hashtags in a story. It's good to create a set of unique hashtags and use them under all of your social posts.
Try to search for the most popular hashtags in your industry. For example, here are the top popular hashtags in the healthcare industry:
#healthcare
#health
#covid
#medicine
#medical
#doctor
#nurse
#hospital
As you see, these are general hashtags and aren't enough for your purpose. You need to use some more specific hashtags as well.
Have intimate engagement with your followers
A high engagement rate is of great importance when it comes to your social media performance.
The engagement rate is a measure of your social media marketing effectiveness and will show the strength of your relationship with your followers. In fact, the higher the engagement rate is, the better you're performing.
If you want to convert your followers into loyal customers, you have to carefully track your engagement rates. There are some key metrics to measure how well your engagement rate is: likes, followers, shares, comments, clicks, etc.
An important matter is that you have to build an intimate relationship with your audience. Apart from the number of likes, comments, and other things, the type of your engagement can be really effective.
You have to keep your tone of voice friendly and build an intimate engagement. You have to speak with them at a personal level, not like a vending machine. Try to simply put yourself in their shoes and think about what they want.
This way, you can be sure about their loyalty and influence their future purchasing decisions. Try to answer all their questions and reply to all their comments.
Another matter is to choose the best time to engage with them. Engaging right after posting is the best approach you can take because many followers are visiting your post at the same time.
Collaborate with healthcare influencers
Over 80% of marketers think that influencer marketing is now the best means of increasing your brand awareness.
It is anticipated that businesses will spend up to $15 billion in 2022. If you want to get ahead of your competitors, you need to take advantage of this method.
Fortunately, there are many social media influencers related to the healthcare industry. Instagram is unique among other platforms in this regard. Here is the list of top healthcare influencers on Instagram:
Dr. Mike Varshavski: 4.1 million followers
Deepak Chopra: 2.5 million followers
Mark Hyman: 1.5 million followers
Ali Ramadan: 962K followers
Amanda Bisk: 680K followers
Dr. Michael Apa: 538K followers
Before embarking on influencer marketing to grow your medical business, you have to categorize niche influencers to know which one is better for you.
Generally, there are four types of influencers: Mega, Macro, Micro, and Nano-influencers. As a small business, it might be unaffordable for you to collaborate with the first three types of influencers.
It's recommended to establish a long-lasting partnership with Nano-influencers. They can be your previous customers who are satisfied with your products/services, and therefore, want to speak highly of you.
Many of them can give you a testimonial or share your posts without charging you. In case they want something in return, you can offer them a discount on your products/services.

Analyze your social media performance
Even with the strongest strategy, you might still face failure in social media marketing. You need to constantly analyze your performance and optimize the strategy to improve your results.
Fortunately, social media platforms provide you with analytics tools that give you insightful data on your posts. Using these tools, you can find the best and the worst-performing content and subsequently revise your strategy.
For example, you can learn if your audiences like videos or pictures. This way, you can increase your engagement rates based on the previous posts' performance.
Final words on social media in healthcare
Social media marketing might be a long and energy-consuming task. With a good strategy, you can optimize the process and get the best result possible. Try to do the process step by step and revise your strategy every often. You can also study the importance of SEO and matching your website's content strategy with your social media activities.