There's no doubt about it. Video marketing is on the up. YouTube has been around for over 20 years, but the emergence of new social media channels has boosted video marketing's appeal for smaller businesses.
Social media video ads are a great way to generate more online leads and increase your brand awareness.
When the pandemic hit and forced more brands online, video became one of the go-to mediums of choice. With social media platforms like Instagram and TikTok providing easy-to-watch entertainment, the world became immersed in 9-15 second videos. Appealing to online viewer's short attention spans, light-hearted video viewing boosted the popularity of social media platforms.
Video marketing shows no signs of slowing. For example, TikTok has tripled its users since 2018 and now has 1 billion monthly active accounts. Instagram ads have the potential to reach 849.3 million users, an increase of 5.9% this year alone.
What does this mean for small businesses?
If you're not making the most of social media, it's time to jump aboard the video train and reap the rewards.
And here's the best bit.
It's not as difficult as you might think. Even if you have an in-built fear of being seen on video, there are a host of different ways you can create and incorporate social media videos into your marketing strategy without ever showing your face. Although once you start, you'll have so much fun that it'll become second nature.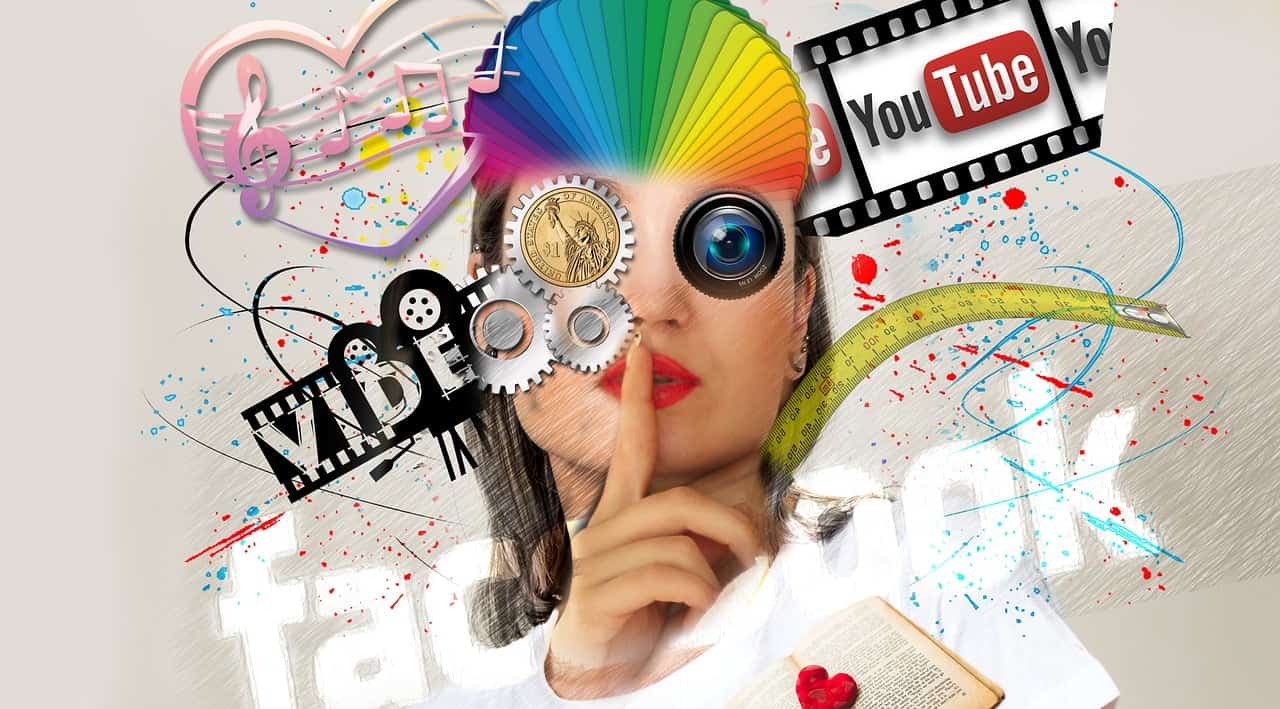 Which Social Media Channels are the Best for Video Marketing?
There are several social media channels that you can use to make sure your videos get views.
However, not all social media channels have the same approach to video or the same demographic audience. So before you start, it's essential to do your research and find out which channel suits your brand best – where does your audience like to spend time online?
If your target audience consists of Gen Z and younger millennials, the up-and-comer TikTok has massive potential. However, for older or diverse audiences, Facebook may be the best place to start with your ads.
Most business professionals tend to use LinkedIn. However, you'll also find a lot of people on Instagram – another excellent channel for raising awareness and engagement.
When planning your video marketing, start with this advice – set your video goals, research your customer personas, and choose the channel that best fits each goal and audience.
Don't get bogged down in too many goals to begin with. Stick to one or two. For example, create your videos for brand awareness and engagement and see how it goes. Evaluating your social media videos is just as important as getting them out there.
Setting Your Video Marketing Goals
Here's the deal – your goals will determine your content, budget and data analysis. So with no goals, you'll have no way to determine whether your video marketing is successful. Goals hold you accountable and help ensure your marketing is worthwhile and effective.
There are several goals that you can set for social media videos.
Build brand awareness
Increase engagement
Drive conversions
Educate customers
Inspire customer advocacy

How To Choose Social Media Videos That Fit Your Content Strategy
You can use social media to fit a range of purposes. They don't all have to involve a trending dance or popular music track.
Set out your key content goals and align your videos with that strategy. Here are a few ideas to get you started.
Behind the scenes: Your audience often won't know how your business runs or how you make your products, so give them a glimpse into life behind the company. Videos like these increase trust in the brand and create an authentic vibe that resonates with audiences.
Funny and entertaining: Taking part in trending challenges or sharing humor in video is a great way to highlight your brand voice.
Interviews: Introduce the viewer to the team or interview a guest speaker. With live streams, interviews have the potential to attract new viewers and also increase brand authority.
Educational: Teach your viewers about your brand using how-to videos or top tips. A product demo also works well. These videos provide value and are the perfect way to raise brand awareness.
Social proof: Testimonial videos and customer highlights are ideal for showing potential customers how your product solves their problems. What's more, 97% of people say watching reviews influences their purchasing decisions.

How Do Social Media Video Channels Differ From Each Other?
Before planning any videos, you need to decide which channel to use to feature your video. Not all social media platforms offer the same form of video content – each has different timings, audio, audience, and video feeds.
Let's take a look at each in a little more detail.
YouTube
As the second-largest search engine, YouTube has a vast audience. With 2.3 billion users worldwide, a diverse user audience, and a mix of short- and long-form video content, it's an excellent choice for video marketing.
YouTube also has great insights allowing brands to figure out their audience and demographics.
Creating videos for Youtube is a little more technical than opting for an Instagram story or TikTok. Still, the upside is being able to embed your videos elsewhere, like your website.
When filming videos for YouTube, consider the following:
Use a strong title. You need to catch your audience's attention in the first 5 seconds.
Create a stand-out thumbnail
Use keywords in your description
Remember to add clickable CTAs
Add captions and translations
Test, test, and test some more to find out which type of ad works best for your business.
Instagram
There are various ways you can use video on Instagram, including Stories, Reels, Live, and IGTV. Instagram video ads appear in the audience's Feed, Stories, and Explore tabs. With varying costs, you can control how much you spend on your ads.
It's possible to create videos up to 60 minutes long, but shorter ads tend to be more effective. To get the most out of Instagram video ads, you should:
Make the first 5 seconds count. Grab attention and engage the viewer.
Add text, but not too much. You don't want to overwhelm the viewer.
Your video shouldn't look too "salesy." Instead, blend into feeds and create a natural feel to the video so it doesn't look like an ad.
Fill the entire space using a 1:1 aspect ratio of 1080 x 1080 and 1080 x 1920 for Stories.
Include a clear and compelling CTA.
Facebook
Over 4 billion video views happen on Facebook every day. So it's the perfect place to advertise your business.
Facebook videos feature in Stories, newsfeeds, and in-stream (interrupting videos already being watched by users). You can also show the same video on Instagram and Messenger.
The key to a great Facebook ad is attracting someone's attention straight away. By doing this, you've made it worthwhile interrupting their scrolling.
When setting up a Facebook ad campaign, consider the following points:
Use video that also works effectively without sound.
Opt for cost-per-impressions rather than cost-per-click as it enables your videos to run on autoplay.
Include social proof.
Check analytics while the ad is running and tweak where necessary.
Linkedin
Designed for business professionals, LinkedIn has a different social media vibe from the other channels. Content for LinkedIn tends to feature careers, business advice, and professional networking.
However, that doesn't mean videos can't be compelling. On the contrary, using video is an opportunity to position your business as a thought leader and to share customer testimonials.
If your goal is conversions, a LinkedIn video is ideal for product demos, advertising an upcoming webinar, or previewing an event.
LinkedIn video is particularly useful for B2B brands and companies looking to advertise in professional markets.
TikTok
TikTok is rapidly becoming the video channel of choice for younger generations. The platform uses short-form videos with built-in filters and a vast music library, so you can create engaging and entertaining videos easily.
But that's not the only good thing for marketers.
TikTok's algorithm uses AI to recommend videos based on previously viewed videos. As a result, users discover new content more easily, raising the chances of your content going viral.
Even so, it's not as simple as jumping in front of the camera and talking about your brand. Before you start creating videos on TikTok, take some time to get to know the platform.
Look at your competitor accounts. What are they doing to highlight their brand, and what's working successfully?
What type of content appears to be attracting the most attention?
Play around with the filters and editorial features.
Remember, you're making TikToks and not formal sales ads. Your videos should be light-hearted and fun.
TikTok isn't suitable for all businesses, but it's worth experimenting with to see what results you get.
Pinterest
Occasionally forgotten about as a form of social media, Pinterest is a hidden gem for social media video marketing. Pinterest ads are integrated into the main feed and automatically start playing when they come into a user's feed, so users come across them more naturally.
The audience on Pinterest is looking for inspiration. In many cases, they're ready to buy, making them ideal viewers for video ads. It's also easy to gain earned media through repins – free brand awareness is always a winner.
When creating a Pinterest video ad, focus on short and sweet. Pinterest allows users to create videos up to 12 minutes long, but shorter videos perform better.
Keep your message concise and aim to inspire, rather than interrupt a user's scrolling.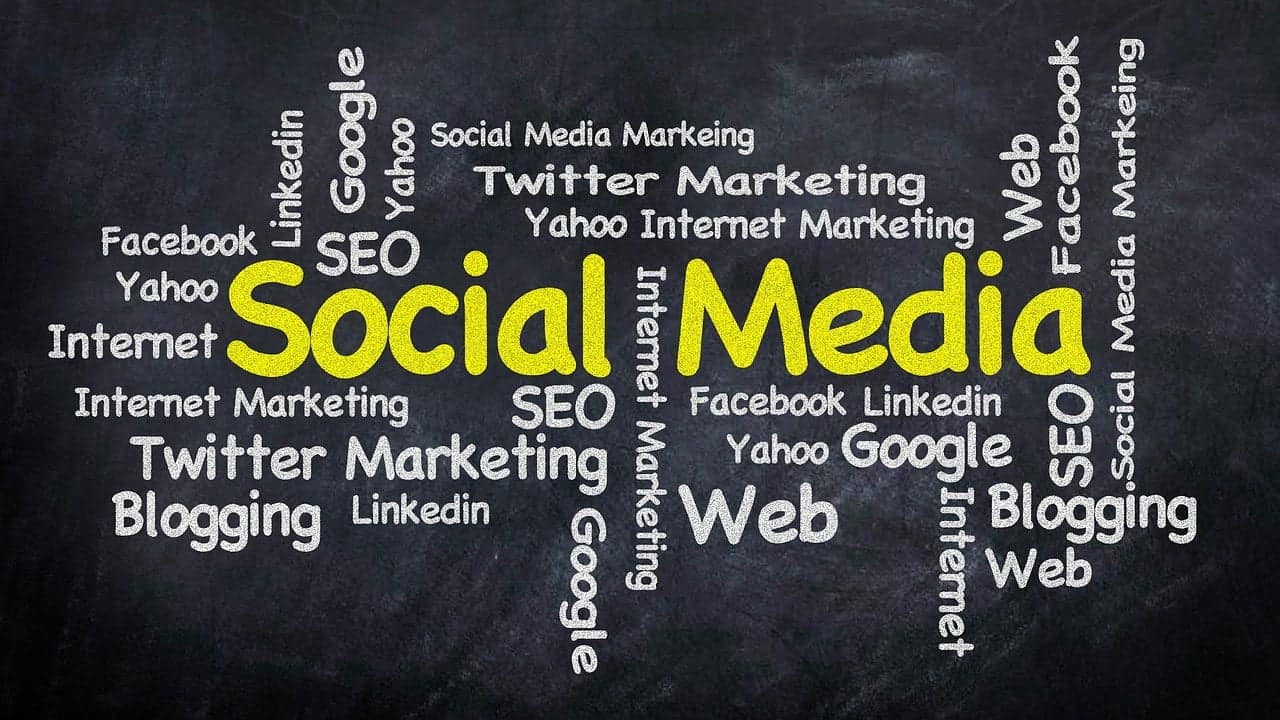 Planning Your Social Media Videos
When it comes to social media videos, it's not a case of ad-libbing and hoping everything goes to plan. Impromptu videos are often not as effective as well-planned, scripted videos.
Of course, some videos like Instagram Reels with saved audio don't need any scriptwriting and can be quick and easy to make. Remember that they should still fit within your brand and content strategy, however.
For other platforms like YouTube, there are several aspects to take into account before filming starts, including:
The props you might need
The channel you're posting the video on, and how that affects timing
Scriptwriting
Location of filming
Who is involved in the video and filming
Lighting and sound equipment
Music licenses and copyright
Editing
Captions, transcripts, and whether the video is accessible for all
Once you've covered all these points in your planning, it's onto filming and posting.
Checking Your Insights And Analyzing Your Video Marketing Data
There's little point in adding video to your marketing strategy unless it's producing results. So the next step is to check out the data and analytics available on each video channel you use.
Measuring the success of a video is a little trickier than measuring the success of written content. Each social media platform provides different insights.
The best way to judge outcomes and results is to go back to your initial goals. Use view counts, play counts, likes, shares, comments, and clicks to determine how well your video has performed.
For example, if your goal is to promote a product and you include a link in your video to the product page, check how many people clicked the link. How many purchases were made?
On the other hand, if your goal is brand awareness, did the video post lead to new followers or shares?
Like any marketing, the key to success is testing. If a video flops, try to find out why and approach it differently next time.
Does Social Video Marketing Matter?
In a nutshell, video marketing on social media can rapidly increase your ROI. According to data from Hubspot, Almost 93% of brands say they got new customers due to the videos posted on their social media accounts.
In addition to that, 52% of marketers agree that video is the medium to use if you want the best ROI for your advertising budget.
The benefits of video marketing for your business are immense. Furthermore, predictions state that by 2022, video content will overtake written content as the marketing medium of choice.
It takes some time to get in the groove of creating social media videos, but once you've started, there'll be no looking back.