Did you know that 34% of global marketers are uncertain about measuring their social media returns? More brands need to get on board with measuring social media ROI. Why?
Social media is an excellent tool for building relationships, improving brand awareness, and increasing sales. But as it is a crucial investment for many businesses, it is becoming increasingly important for digital marketers to prove the value of social media marketing by calculating its ROI.
In this guide, I'll give you my step-by-step guide to measuring social media ROI thoroughly – giving you the tools you need to assess the profitability of your marketing strategy.
What is Social Media ROI?
Your social media ROI, or return on investment, is a monetary figure that shows how much profit your social media marketing efforts bring to your business. Social media ROI is a dynamic measurement. We can use it to measure overall ROI, the ROI on each sales engagement platform, or periodic ROI (i.e., ROI measured yearly, monthly, or quarterly).
When calculating social media ROI, we include:
Value = the 'value' of your social media includes all revenue generated from your social media efforts, including sales.
Investment = your social media 'investment' refers to the expenses it took to run your social media efforts, including software costs, investment of staff hours, and paid advertising expenses.
Your final ROI percentage is then calculated with the following equation:

Why is ROI Important?
Calculating your social media ROI gives you vital information about your social media, as it allows you to measure how your marketing efforts influence your organization's overall sales process. As a digital marketer, this will enable you to:
Research from LinkedIn tells us that measuring social media ROI is also very important for business managers, as 58% of digital marketers use their ROI to prove their department's value and get future budget requests approved.
However, the data also shows that these digital marketers struggled to measure their ROI, as only 37% described themselves as "very" confident in their ROI metrics. Ultimately, this shows us that calculating social media ROI is challenging – even for experienced digital marketers.
How to Measure Social Media ROI
While ROI is a data-based, monetary figure, measuring it is more of an art than a science. Every brand uses a slightly different marketing strategy, meaning that no two brands will use the same figures in their ROI calculations.
However, brands can follow a standardized process to arrive at their ROI percentage. To help you calculate your social media ROI, I have divided this process into six easy steps.
Step 1. Define Your Goals and Objectives
If you don't know where you are going, driving without a map will only get you lost. In a similar vein, starting a social media marketing strategy with no direction will get you nowhere.
As digital marketers, we use goals and objectives to give us direction on social media. Let's start by defining these.
A social media goal is an overarching mission that drives your strategy. Common social media goals include:
Converting more customers.
Increasing brand awareness.
Reaching a wider audience.
Developing partners with other brands.
Continuously improving your marketing strategy and identifying new opportunities.
As you can see, these goals are subjective and ambiguous, meaning we cannot assign a monetary value to a goal like an objective.
An objective is a measurable stepping stone that helps you work towards your goal. When defining social media ROI, the best objectives are SMART objectives. A SMART objective is an objective that is Specific, Measurable, Achievable, Realistic, and Time-bound.
Examples of SMART objectives include:
Increase conversions by 15% by the end of 2021.
Increase followers by 10% by the end of the quarter.
Reach 10,000 Twitter followers by March.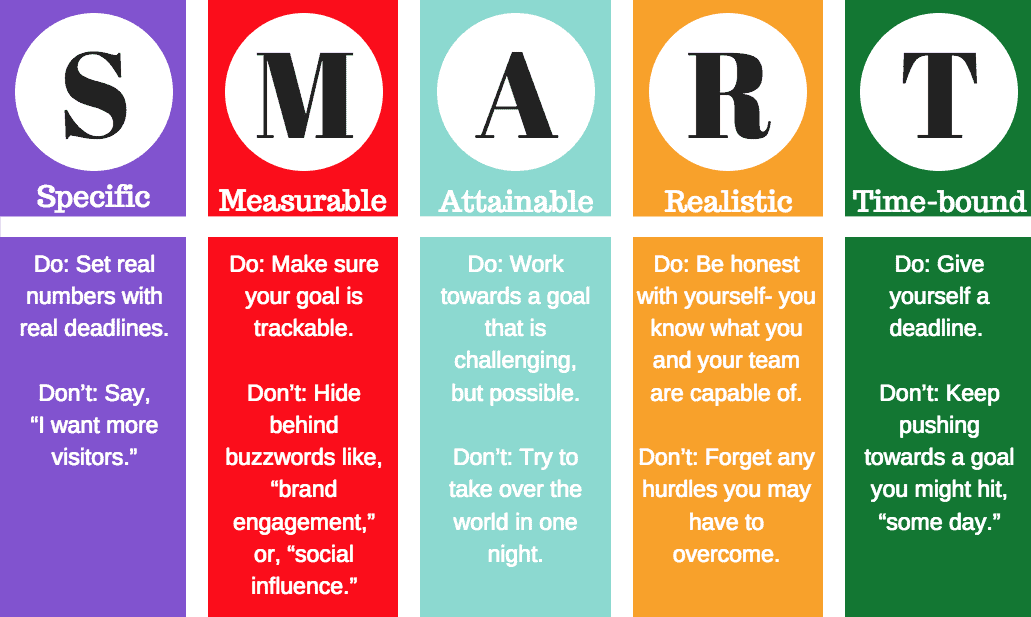 Image via Hydrate
Once you have written out your goals and objectives, you will be left with several ways to measure your results. When calculating ROI, these measures will help you arrive at the 'value' figure.
Step 2. Collect Marketing Data
Next, you will need to start collecting social media data so you can measure your marketing efforts.
There are two primary ways to collect social media data. First, you can collect data directly through your social media accounts, using the 'insights' tab. While many platforms present you with basic insights (number of views, daily followers measurements, etc.), you will need to analyze the bulk of this data yourself.
To avoid this, try using social media management tools. These tools measure your data for you, presenting the results in an easily-accessible report.
Pro-tip: Consumer behavior is subject to several seasonal shifts throughout the year. To obtain the most accurate ROI possible, it's important to understand your audience and make sure you collect marketing data for long periods to keep data as a point of comparison for future years.
Step 3. Analyze Through Performance Metrics
Once you have obtained your marketing data, you need to measure this value with key performance indicators. Key Performance Indicators (KPI's) are metrics that put your data in context and show how your marketing contributes to your brand's goals.
To choose the right KPIs for your brand, select indicators that align with your goals, measure your financial success and assess your social media marketing growth. To give you some inspiration, here are some popular KPIs for social media ROI:
Average value per customer.
Lifetime customer value.
Cost per customer.
Audience growth rate.
Lead generation rate.
Click-through rate (CTR).
Sales conversion rate.
Engagement to customer rate.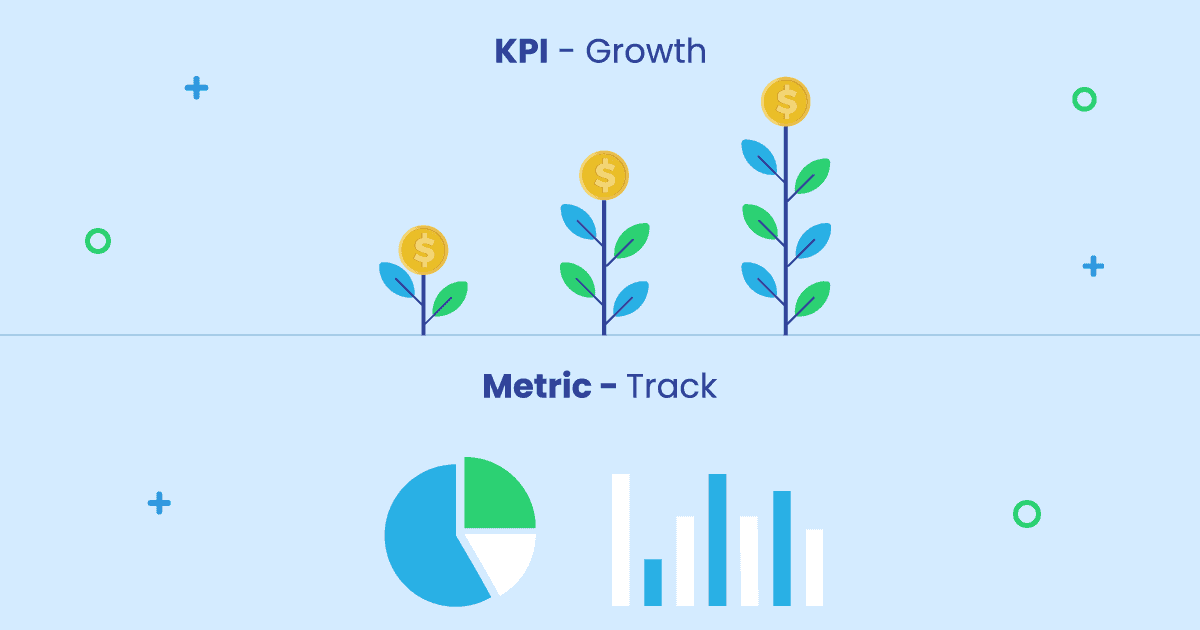 Image via AgencyAnalytics
Alongside measuring KPIs, you will also need to track the three most significant measures of social media marketing success, including your reach, engagement, and the revenue you generated.
Step 4. Assign Monetary Values
Once you have compiled your metrics, KPI's, and marketing data, it's time to calculate your social media marketing 'value.' When accounting for value, you need to add together:
Your direct revenue.
This first one is easy. Add together the total revenue obtained from sales made through social media platforms and sales made by customers who clicked-through a social media post to make a purchase.
The value of all social media followers.
Next, you need to calculate the monetary value of each social media follower. For this, take your average-value-per-customer figure and your lead conversion rate for each platform to figure out the value of each follower. Then, multiple this figure by the number of new followers inside the period you are measuring.
The value of social media engagements.
Finally, you will need to take your engagement-to-customer rate and multiply this by your total number of engagements for the period. Then, multiply this by your average-value-per-customer figure.
Note:While we can assign monetary values to followers and social media engagement, your 'value' figure does not account for non-financial social media marketing benefits – like increased brand awareness.
Step 5. Calculate Your Investments
Now that you know how much money you made from social media marketing, you need to figure out how much you spent.
When calculating your ROI, you should take into account direct and indirect marketing costs. Direct costs are expenses you incur when investing in things that directly influence your social media marketing, including:
Software costs.
Advertising spending.
The cost of consultants.
Professional training and courses.
The cost of employing your social media team.
The cost of content creation.
On the other hand, indirect costs are necessary for social media promotion but are not deliberate investments made in the period you are measuring. This includes computers, tablets, phones, cameras, lighting setups, and other ongoing overhead costs.
As you incur some of these costs across more than one ROI period, you can obtain their cost-per-period by dividing the original value of the item by the number of periods you will use it (i.e., a camera that costs $250 and is used to five periods costs $50-per-period).
Once you have listed your direct and indirect social media marketing costs, add these together. This gives you the 'investment' figure in the ROI equation.
Step 6. Create an ROI Report
Once you have figured out your social media 'value' and 'investment' figures, you are ready to calculate your ROI for the measurement period. As I mentioned in the 'What is Social Media ROI?'' section, ROI is calculated using the following equation:

If your ROI percentage is a positive number (i.e., 120%), your social media marketing was profitable. If your ROI percentage was negative (i.e., -10%), your investment costs were too high for your marketing to be profitable.
Once you have your ROI figure, you are ready to compile your ROI report. An ROI report is an essential document for digital marketers and brands, as it highlights your ROI results, measures your goals and objectives, and ballparks your social media marketing success for the period.
To get the most out of your ROI report, digital marketers should follow these best practices:
Provide ROI measures from past periods to show how your marketing has progressed.
Use a template to lay out your report.
Include a copy of your content calendar for context.
Include a social media report detailing the ROI for each platform.
Document the most successful posts for future inspiration.
Include a list of suggestions for the next period.
List the limitations of the ROI figure (i.e., things you couldn't measure).
Once you have presented your report, make sure you keep it for the future – as it is a vital insight into your social media marketing.
Popular Social Media ROI Tools
Now that you understand how social media ROI is calculated, you'll know that it can be a thorough and time-consuming process. Thankfully, there are many social media tools to make the process faster. Here are four of my favorites.
1. Google Analytics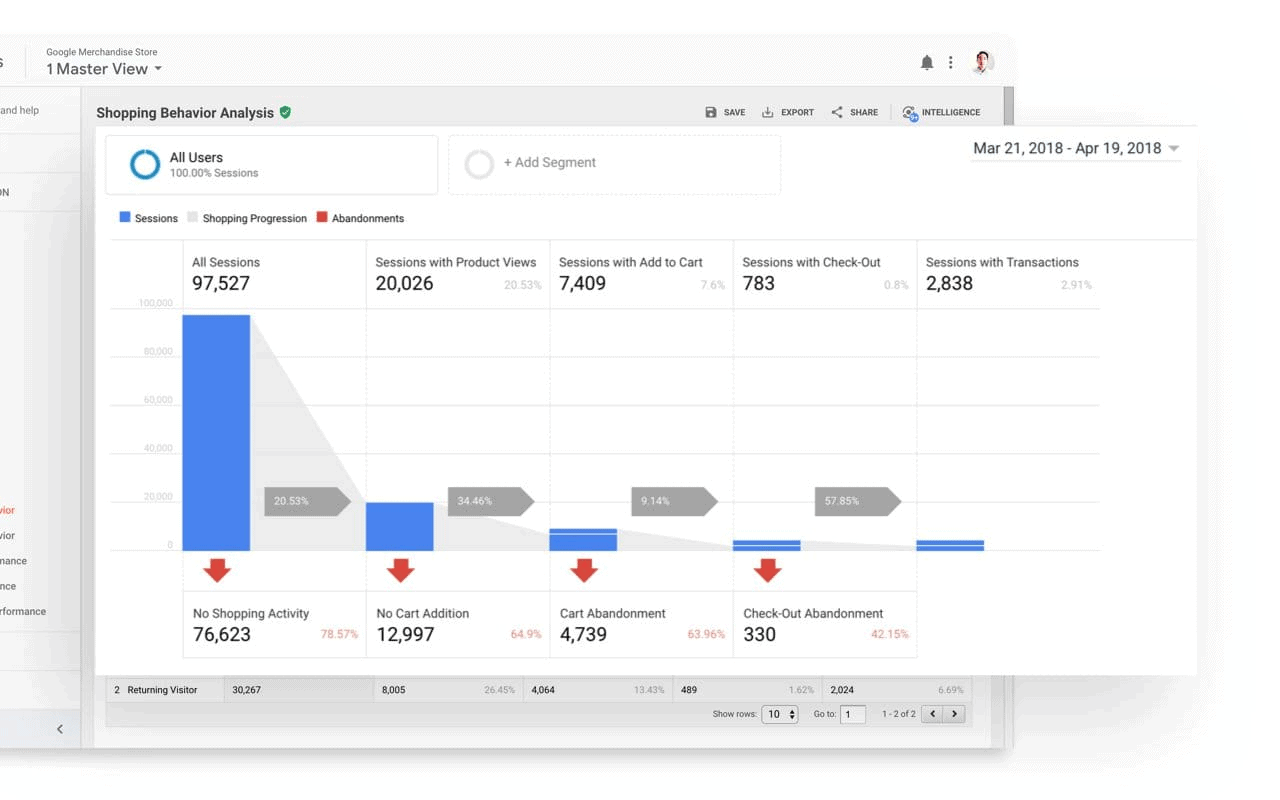 Image via Google
Hosted by: Google
Cost: Free
What it is: Google Analytics is a web-based analytics program that gives you insights into how visitors find and use your website. The program allows you to measure your website's bounce rate, page speed, average session time, traffic sources, and the success of your Google advertising.
It also gives you data on your unique and returning users, including their country of origin, demographics, behavior, and whether they are on a mobile device.
2. UTM Parameters
Image via Alexa
Hosted by: Google URL Builders and independent vendors
Cost: Free
What it is: UTM parameters are short text codes you can add to URLs shared on social media, your website, and your blog. These codes then allow programs like Google Analytics to collect data about the link and people who click on it.
With UTM parameters, you can watch how users progress through your sales funnel and identify which links drive the most traffic – allowing you to measure the profitability of each link.
3. Facebook Pixel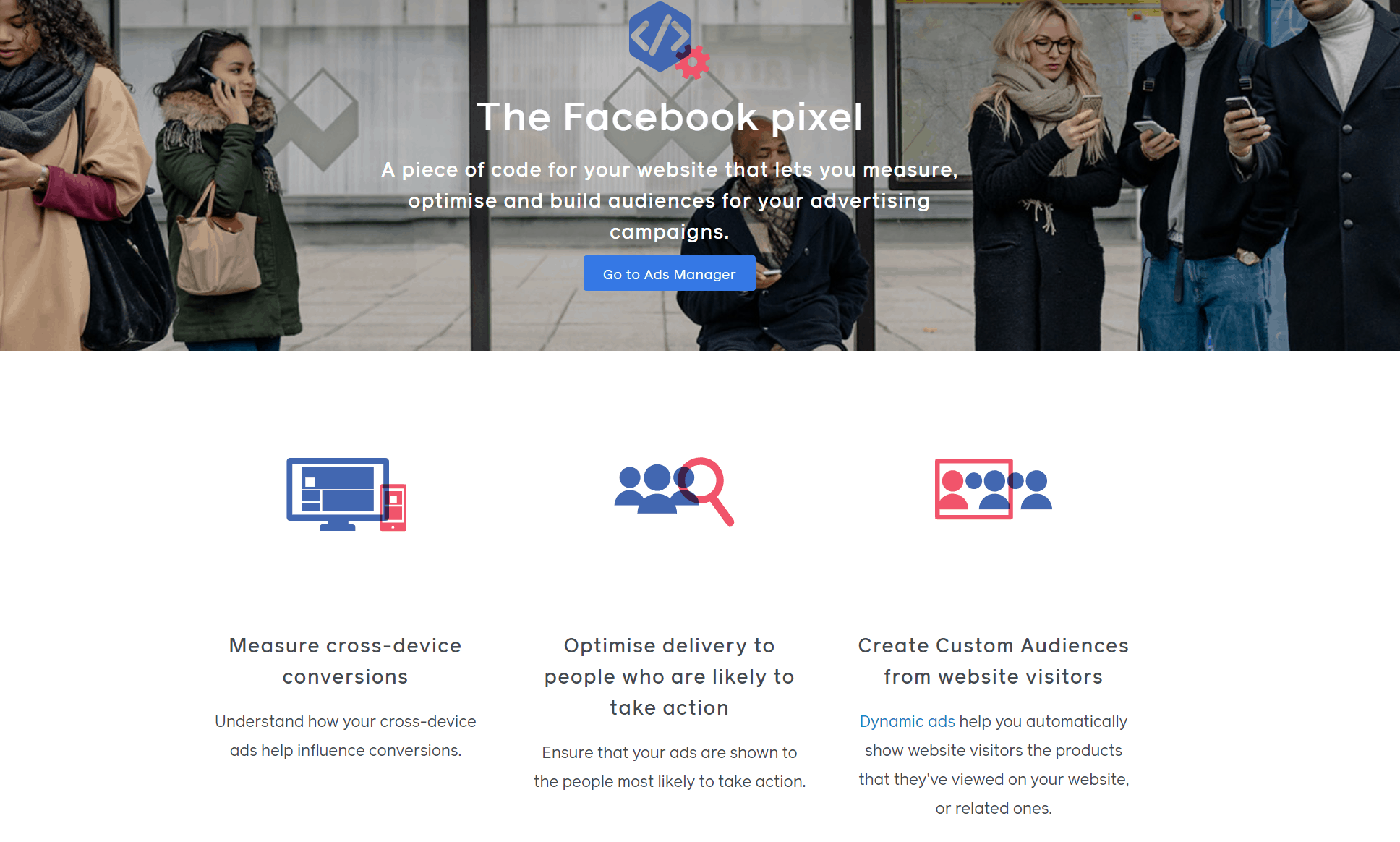 Hosted By: Facebook Ads Manager
Cost: Free
What it is: Facebook Pixel is a feature that gives you a piece of code similar to a UTM parameter, but for Facebook ads. Facebook Pixel collects several types of data, including sales metrics, demographic information about people who click your ad, and real-time data on how customers behave after clicking your ad (including what they add to their cart and how long they view pages).
4. Twitter Analytics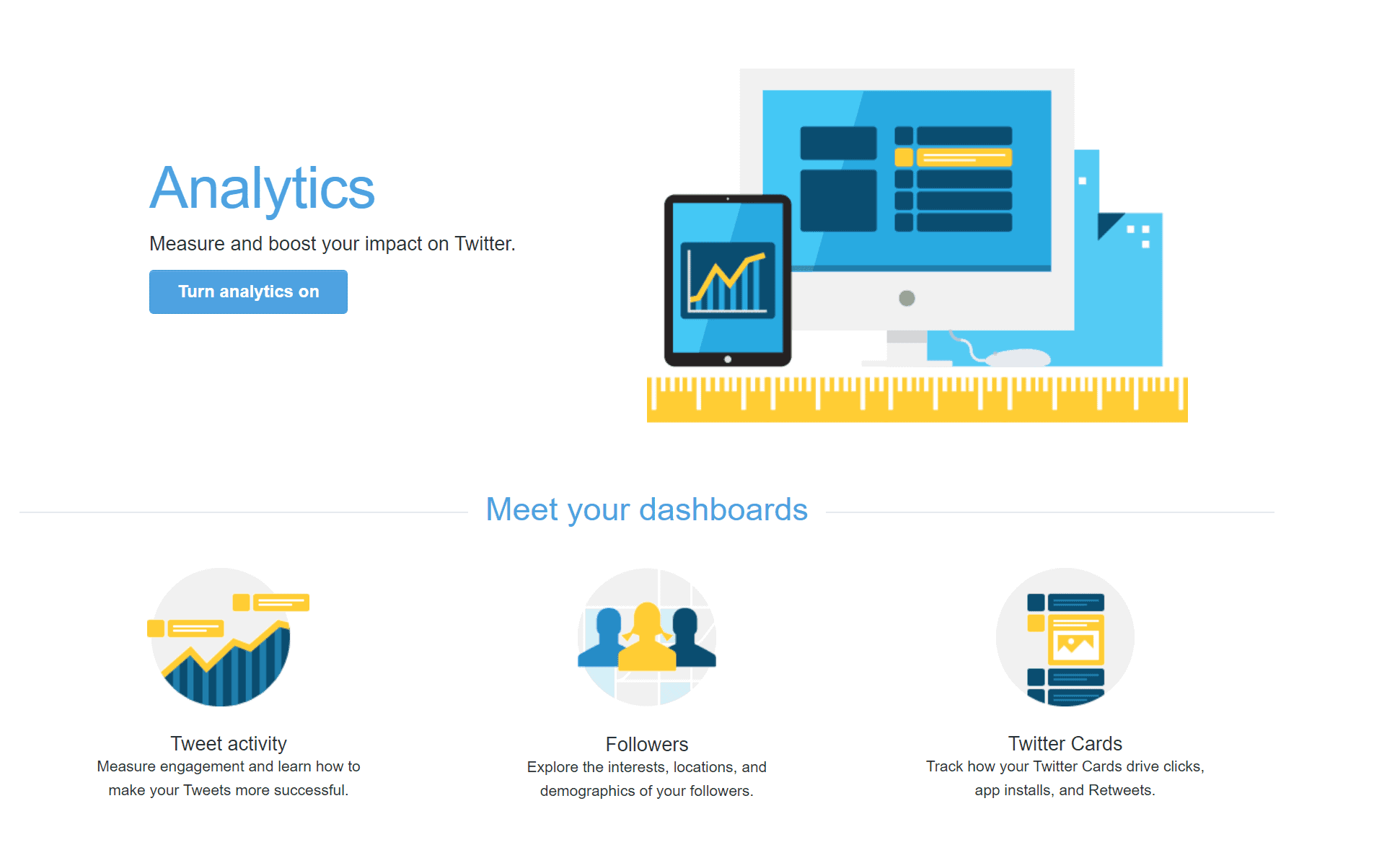 Hosted by: Twitter
Cost: Free
What it is: Twitter Analytics is an inbuilt analytics platform for brands on Twitter. Twitter Analytics allows you to track each tweet's performance, who follows/ unfollows you, how your Twitter profile performs, and some basic demographic information about your audience.
Start Measuring Social Media ROI Today
Social media marketing is a skill it takes digital marketers years to develop – which is why knowing how to calculate your social media ROI is so important.
Social media ROI helps you assess your marketing quality, which will drive your social media strategy forward and demonstrate the enormous value your marketing brings.
As a digital marketer, you know that a strong social media strategy is a valuable asset in today's digital economy. But unlike other assets, social media ROI can be measured in as little as six easy steps. Start measuring yours today.