Measure your social media footprint to know how effective your campaigns are.
Are you satisfied with your social media campaigns?
Are you able to justify the spending on your social media channels?
Do you have a way to track how your latest campaign did v/s, a similar one, run last year?
If the answer to the above questions is a resounding NO, then it's time you relooked at the KPIs for your social media marketing activities. This blog will help you understand and learn how to set social media KPIs the SMART way.
For those who answered in the affirmative to any of the above questions, we are happy to share the Top Six Social Media KPIs that you should be tracking in 2023.
If ever there was an exciting and challenging time working in the social media marketing field, then it is now.
Social media platforms are the new battlefield for brands, with each of them vying for the customer's attention. From TikTok memes to Twitter polls and Throwback Thursdays, plenty of content ideas are vying for the audience's attention.
Having more followers and engagement is the new metric on which brands gauge their performance and plan the next course of action.
In such a competitive scenario, having KPI's that you can track, monitor, and grow will help you track your brand's growth and know-how it stands v/s the competition.
As a social media professional, you need to work on achieving tangible results that you can share. Setting measurable and attainable KPIs is one way you can achieve this goal.
In this blog, we share the Top Six Social Media KPIs you can track in 2023 to achieve your professional goals.
But before that, let's take a look at what KPIs are, what makes them important, and how you can set KPIs for your business.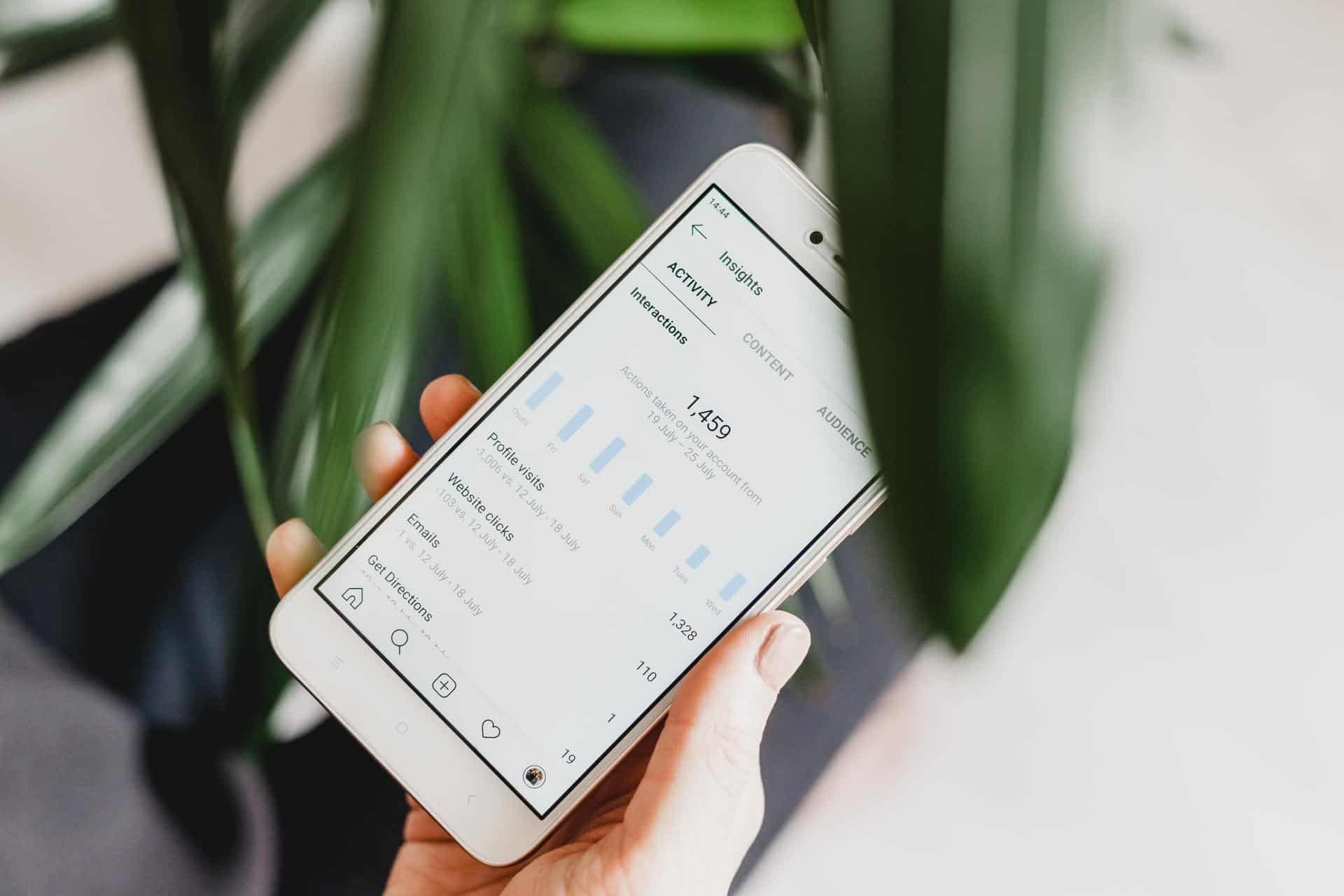 Image Source: Unsplash
What are social media KPI's?
Key Performance Indicators (KPIs) are a significant metric to measure the effectiveness of your social media platforms and campaign. Social Media KPI's can range from tracking the number of followers to the likes and engagement specific posts received.
You can set KPIs for complete campaigns or specific posts to know how your audiences and customers have received the posts. KPIs are also important to set monthly, quarterly, half-yearly, and yearly goals.
To track your social media best practices, you can use Facebook, Twitter & LinkedIn analytics, along with other online brand monitoring tools. Your social media dashboard should have analytical data from all the social media channels you are present on.
Using social media analytics tools is a great way to collect and collect and collate data from various social media platforms such as Twitter, Facebook, etc.
An essential factor that you should consider while setting KPIs is to make sure that they align with your organization's overall goals and are flexible enough to change them if required based on the latest social media trends.
Social media experts suggest using the SMART approach for setting your organization's KPIs.
What is the SMART way to set KPIs?
SMART is an acronym coined by digital marketing experts to help social media professionals plan and set their KPIs. SMART stands for Specific, Measurable, Attainable, Relevant, and Time-based.
SMART goals are set in line with the company's objectives and based on the growth it wants to achieve. Using the SMART formula for setting KPIs helps social media professionals clearly define their objectives and work towards attaining them, along with the team.
The SMART formula is defined as;
(S) Specific:
For a company to realize its social media objectives, it needs to define and specify them. Setting a specific goal, such as increasing the number of page likes by 30%, is a good example of setting a SMART goal.
While setting a SMART goal, social media managers need to ensure that it aligns with the organization's overall marketing objectives. It should help the company further its presence on social media while also strengthening and supporting its offline presence.
(M) Measurable:
All the social media campaigns and activities conducted by an organization need to be measurable. That will help the company easily calculate the ROI on its social media spending.
Setting KPI parameters that are easily trackable and measurable will help you understand how close you are to your social media goals. Corrective actions, if necessary, can be taken in case the results of the current campaigns are not in line with the set goals.
All the KPI's also need to be comparable to previous campaigns. That will help identify gaps and opportunities for future campaigns.
(A) Attainable:
Noting is more demoralizing than not getting the expected results from your social media campaigns. The result of this, more often than not, is setting too high expectations and goals.
While setting your SMART KPIs, make sure you have practical, realistic, and achievable goals. For example, rather than setting goals to impress the management, a more constructive approach would be to share the latest social media trends and how the competition is fairing before setting and sharing your social media goals.
Start setting your SMART KPIs with small, achievable goals and build on them as part of your long-term strategy for growing your online presence. That will also help you maximize your advertising spends, as you start identifying the channels that work well for your brand.
(R) Relevant:
Given the varied attributes we can track and monitor on social media channels, it sometimes becomes challenging to identify those that matter for your brand and social media campaigns.
While setting your KPIs, make sure that you track only the relevant ones to your brand and business. E.g., as a business-to-business brand, knowing how many people clicked on your call-to-action and took the necessary steps forward may make more sense than just getting post likes.
Setting relevant KPIs is the key to understanding how your brand is doing among the competition and monitoring the metrics that matter most to your brand.
(T) Time-Based
For a social media manager to evaluate the effectiveness of campaigns, they must use time-based parameters to judge the same.
Knowing the number of followers gained per day with the new campaign v/s previous campaigns can help a social media manager make changes in the new campaign, if required, to achieve a faster growth rate.
Setting time-based KPIs also helps a team and company stay focused on its objectives and achieve set targets. Preparing and checking reports of the KPIs at periodic intervals will also help organizations align their marketing activities as required.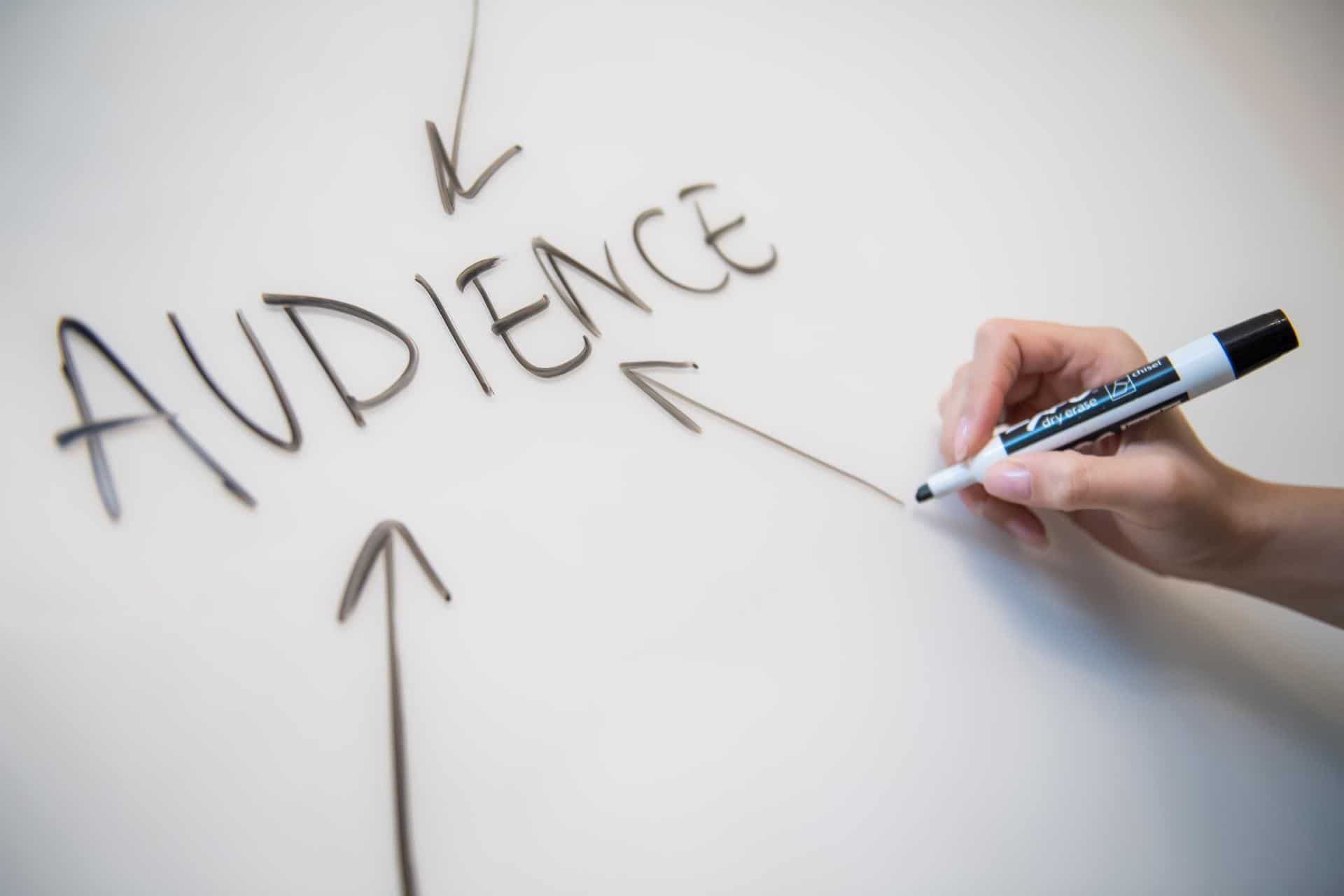 Image Source: Unsplash
The Top 6 social media KPIs you need to track in 2023
Followers
One of the most key parameters you should monitor is tracking your brand's popularity on social media. The reasoning is pretty simple, people will follow your brand only if they like it and want to know more about it.
Given the vibrancy of social media channels, it is not common to see an upsurge or reduction in the number of followers based on your current social media campaign or news and updates related to your company.
Growth in followers indicates a positive sentiment about your brand, while a reduction symbolizes negativity.
If there is a sharp dip in the number of followers, social media managers need to take preventive steps, such as stopping/changing the existing campaign. In addition, releasing a press release related to the news that is causing damage to the company's reputation on social media can also be helpful.
An important metric, periodic monitoring of your brand's followers, will help you understand your standing in the social media field.
Along with followers, one should also watch the audience growth rate, as that determines how much your follower base is changing over time. A negative growth rate could be an alarming situation and need immediate, corrective action on your part.
Quite a few of the top social media influencers follow an hourly count of their followers to ensure that they are on the top of the game.
Engagement
If people are taking time out to engage with your brand through comments, likes, retweets, or shares, it means that they care about your brand. Either good or bad, they have made an effort to let you know what they feel.
To grow this KPI, ensure that you reply to all comments at the earliest, ensure quick customer resolution if there is a problem, and appreciate those who have left positive feedback on your brand.
Consistently and timely engagement with your audience will create a positive impression about your brand and help perceive it as a brand that's responsive to customers' needs.
This sentiment plays a vital role in customers buying goods or services your brand produces, recommending your brand positively to others, and sharing the content your brand creates.
To increase engagement with your followers, you can also consider launching a brand ambassador program or influencer program as a part of your social media strategy.
CTR (Click Through Ratio)
Nothing defines the success of a campaign more than the clicks on the call-to-action links that are a part of the campaign. It shows that your campaign is attracting the audience's attention and is developing an interest in them to know more about our brand.
The number of confirmed sales through click-throughs is another parameter that needs to be measured to identify gaps, if any, in the sales funnel and ensure maximum conversion.
Analysis of high CTR campaigns to understand what connects with the audience. That will help replicate the same in other campaigns. The idea is to create more content that works and avoid content that doesn't connect with the audience.
One of the best options to increase CTRs is to create engaging visuals. Many content marketing experts suggest using GIFs and visuals along with static posts for a better CTR.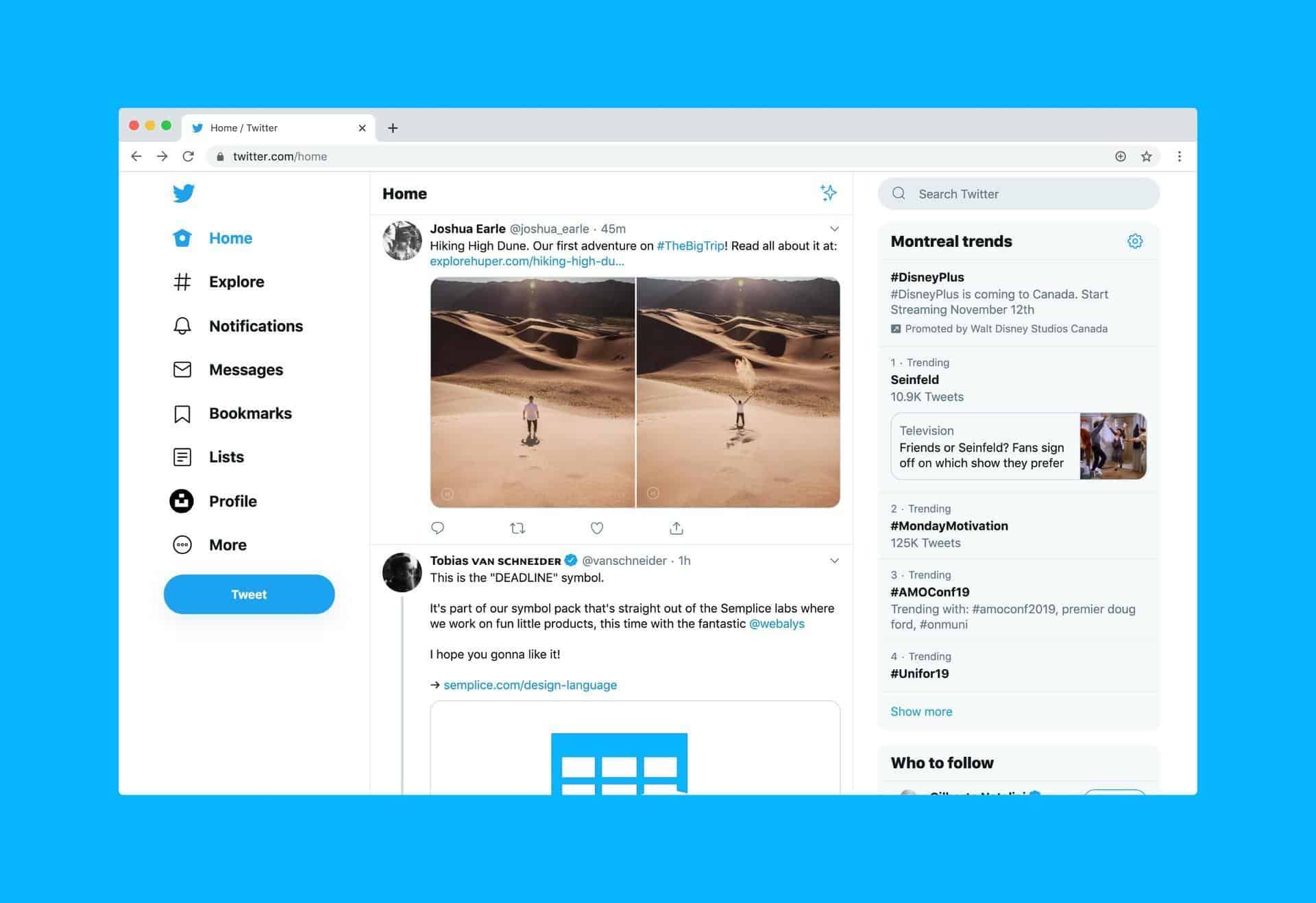 Image Source: Unsplash
Share of Voice
While getting a high number of page views, followers, and engagement rates are motivating and highly desirable, they need to compare to industry levels and the competition to be truly appreciated.
Knowing how your numbers stack up against other competitive brands and categories will give you a clearer picture of your brand's attention on social media channels.
The goal of this KPI, of course, has to be to gain a higher share of voice vis-à-vis the competition and dominate the social media platforms with keywords and brand mentions associated with your brand.
Track this parameter by using the services of social media marketing virtual assistants. Virtual assistants can help you in the day-to-day management of your social media profiles and keep you updated on the latest trends in the market and news about your competitor.
Bounce Rate
You've managed to create a successful campaign, and it's generating good CTRs. Great! But if you still are not seeing a lot of activity on your landing page or website, it's time to check the bounce rate.
A lower bounce rate translates into more conversions, i.e., business for the company. In comparison, a higher bounce rate signifies that people are not happy with what they see on your Landing Page when they visit it and are leaving it within seconds.
High bounce rates also translate into a wastage of your advertising dollars. It means that the social media campaign you are running is doing an effective job of attracting and directing visitors to the website. Still, you are not able to capitalize on them.
Setting a low bounce rate as one of the KPIs will ensure more effectiveness of your social media campaigns and higher conversions.
Cost Per Click (CPC)
That is one KPI that no social media manager can do without.
Analyzing the CPC against the results is one way companies can calculate the ROI from their social media activities and campaigns.
Setting CPC as the KPI also helps companies plan and implement their social media campaigns for more cost-effective results and change the campaign parameters if required.
Identifying the right audience demographics, focusing your targeting on specific areas, and using lookalike audiences can help social media managers reduce their CPC while achieving the desired results.
A higher CPC may not necessarily, be bad if it results in better leads and higher conversions for your brand. It just needs to be within the acceptable limits for effective ROI on your social media campaigns.
Setting the correct KPIs will help you plan effective social media campaigns
55% of consumers learn about new brands on social media, while 43% of consumers have increased their social media use to discover new products and services. 78% of consumers are willing to buy from a company after having a positive experience with them on social media. (Ref: Sprout Social)
These statistics prove that social media is one of the most effective platforms to reach your audiences and create a great customer experience. It, therefore, makes immense sense to allocate a bigger spend off your adverting dollar spend on it.
To effectively manage your social media platforms and get the maximum benefit from them, you can also consider hiring a 'social media' virtual assistant.
Knowing your goals works wonders in scheduling an effective social media campaign. But, are you getting the maximum value for your social media advertising spend? And is your advertising headed in the right direction? That is something that needs to be answered by your social media marketing team.
Setting SMART KPIs will help you plan and strategize campaigns with achievable and trackable goals while enabling you to monitor the effectiveness of your campaigns.
Since social media KPIs are measurable, you can gauge the results. You can also make changes in the campaign if required to increase its effectiveness. Social Media Managers, however, need to ensure that they are tracking only the most relevant KPIs that are relevant to their business and brands.
That will help them attain their social media goals efficiently and cost-effectively.