Modern people have become digital nomads, and they spend a significant portion of their time on social media platforms, not in the real world. Social media websites have impacted people's daily lives. Social media addiction is so ingrained in some people that they check their feeds first in the morning before stepping out of bed.
Social media platforms were basically launched to connect with friends and relatives. Through well-crafted social media strategies, what started as a way to stay in touch with family and friends has now turned into a way for brands and businesses to connect with their target audience.
More and more people switch on their devices to communicate and stay connected with their communities, 2020 was a blessing year for social media sites because people were confined in the house due to the pandemic. Many marketers believe that social media strategies are the same, but they need to look ahead.
It seems like there is always a sense of anticipation about the new trends for each new year. Marketers can achieve deeper connections to their core demographic by using trends in marketing and communications. Businesses can align themselves and capitalize on trends as soon as they become mainstream by knowing about them before becoming popular.
Here, we've compiled the most important social media marketing trends you need to be familiar with in 2021 and beyond. Come on, let's dive in!
Level Up Your Game With These Social Media Marketing Trends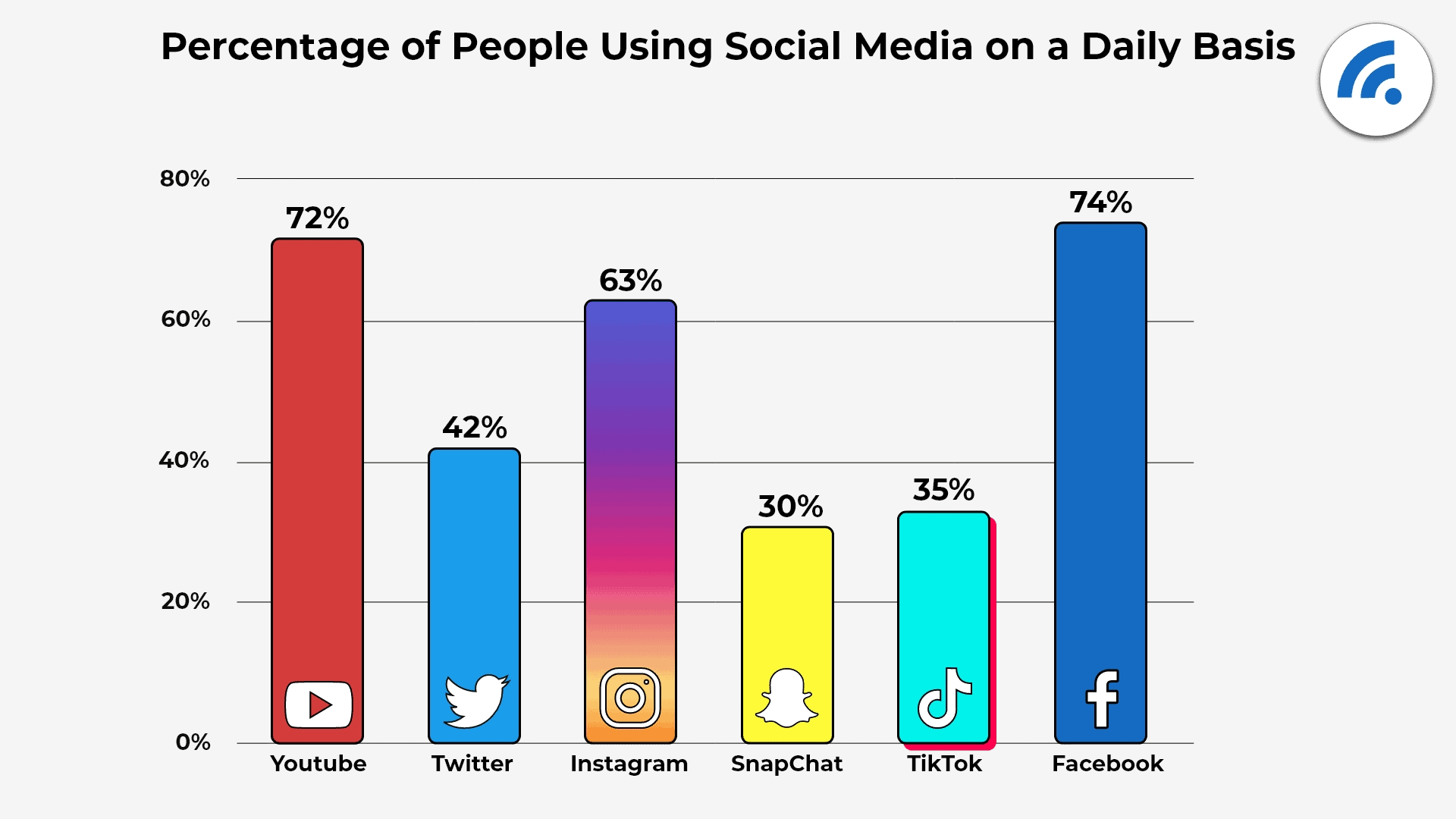 Source: BroadbandSearch
Undoubtedly, social media users are increasing and brands are taking advantage of this popularity in building a sales funnel and increasing profitability. We'll explain the best of the social media marketing trends of 2021 to help you stay ahead of the curve. Make sure you consider these emerging marketing trends when crafting your social media marketing strategy for the new year.
Go Live
There is no doubt that live videos and streaming have changed the social media marketing game. In order to maintain healthy relationships with customers, brands are increasingly using live video to connect. Surprisingly, live videos have also outstripped video demand.
Almost 82% of the audiences prefer live videos on social media platforms, such as Twitter, Facebook, YouTube, Instagram, and Tumblr. Different brands also tie up celebrities into live chats and make it possible for people to interact and bond with celebrities or role models they admire.
Below are a few topic ideas you can consider when going live with your followers:
Interview with experts
Collaborations and takeovers
Product launch and announcements
Behind the scene footage
Arranging a giveaway session
Exclusive time offers
It is a great idea to schedule impromptu live chats with your audience to share exciting information, especially if the algorithms have changed and brands are seeing less visibility in people's feeds.
Less Is More; Better is Better
Thousands of users follow hundreds of different accounts already on social media. There are 3.78 billion active social media users, almost half of the global population. Also, to add to that, most platforms' newsfeed algorithms now sort posts by perceived relevance rather than publication date. (recently, Instagram changed its algorithm).
Users are beginning to prefer current, hyper-relevant content over ancient updates or retrospective posts, producing a perfect formula to encourage them to read fewer but better posts. There has always been greater importance to quality than quantity, but users and social platforms have consolidated that fact further.
Social Commerce to Entice Folks
Businesses are beginning to examine how social media and social messaging can benefit them financially as social media usage continues to grow. Approximately three out of ten WeChat users made a purchase in April 2016, double what they did in 2015.
Pinterest users purchased a product they saw on the platform about 75% of the time, and Twitter has already tested a buy button. So it is predicted that social commerce will grow in 2021 given the popularity of mobile browsing. Let's understand this social trend with relevant examples.
Sephora- Don't Deliver a Content, Deliver an Experience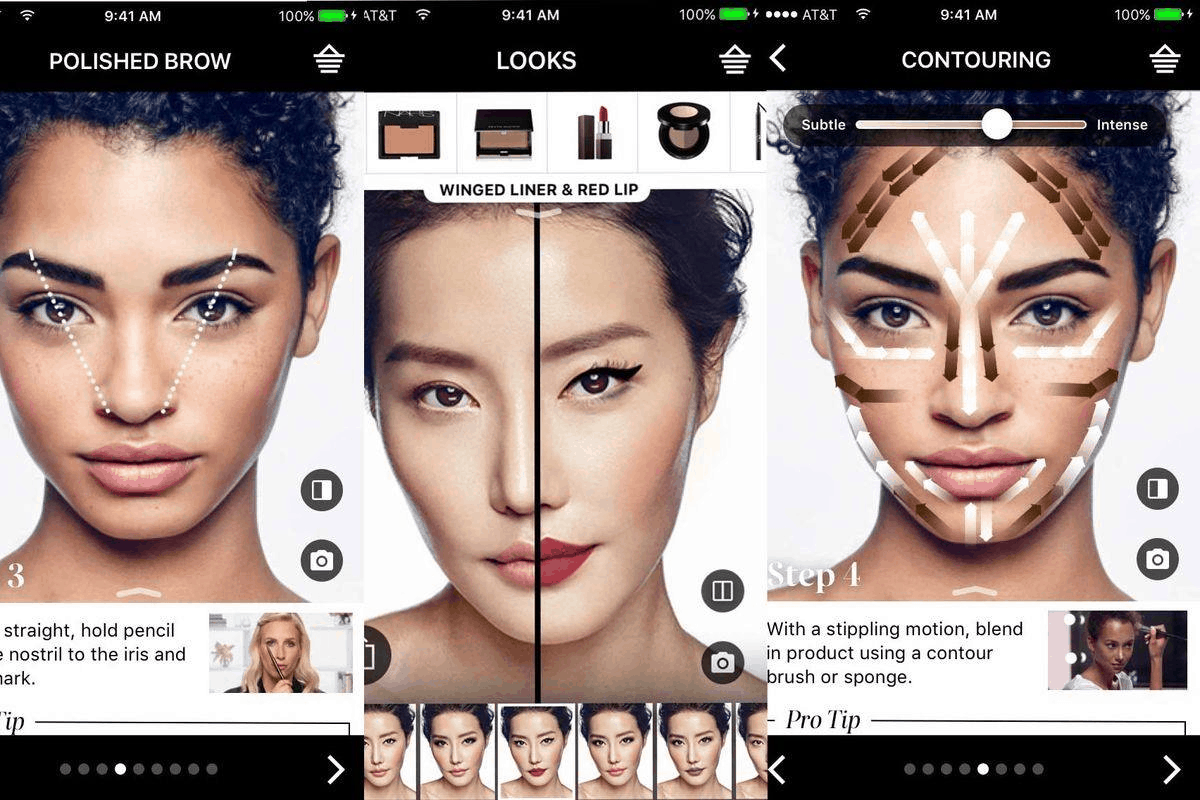 Source: HBS Digital Initiative
eCommerce follows the same rules as shoppers in high street stores who seek unique shopping experiences and recommendations. Personalized shopping experiences are always welcomed by customers, especially given that 31% of eCommerce sales are attributed to recommendations.
As an example of personalized social commerce, Sephora offers a "Fragrance IQ" quiz. Several questions are asked to determine the best perfume or cologne for the individual taking the quiz. Once the quiz gets over, products are suggested based on the answers and user's preferences.
A quiz maker can be valuable to create such engaging quizzes for knowing customer preferences, and sending personalized recommendations.
Creating content that is unique and very catchy itself can give better experiences to customers. The well-known brands are always crediting content creators whenever they deliver content that gives great experience to users.
Shoppers are more likely to stay on your page if you use quizzes. Gathering important information will also enable brands to deliver a personalized experience, unlike a brick-and-mortar cosmetic shop.
Personalization Will Be Foremost for Engagement
It is little wonder then that new opportunities for personalizing will arise in 2021. Your social media platforms provide valuable insights that are otherwise not accessible if you rely solely on organic reach. These insights can help you understand (and better serve) your typical customer journey.
According to Hootsuite, 69 percent of businesses used social media to stay in touch with customers during COVID-19. Consequently, in 2021 users will likely expect brands to customize their online interactions with them heavily.
Furthermore, targeted experiences are becoming an increasingly powerful strategy for brand awareness, with campaigns such as Spotify Wrapped becoming immensely popular with millions of internet users. Especially if you are engaged with an online business, paying attention to personalization has become more important.
Take another example of a popular ride-hailing app, Uber. Uber is now using AI-based recommendations to empower marketing communication. Therefore, it is no wonder why more and more taxi business owners want to incorporate personalized features within their taxi app solution as it will enable brands to capture the attention of maximum eyeballs.
Stories have More Potential Above Posts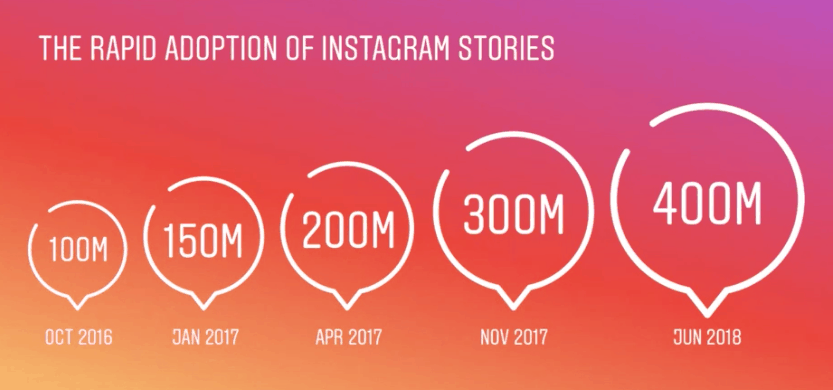 Source: Scooter Media
The emergence of short-form video stories on social networks – also called 'stories' – is giving rise to new trends. Marketing mixes should take 'stories' into account since they stand out over other content, holding primacy in terms of attention.
Snapchat is the originator of 'stories.' In addition to Instagram and LinkedIn, these have been adopted almost everywhere now. According to Facebook and its other popular products such as messenger, Instagram, and WhatsApp,
There are more than one billion stories are shared every day across its apps
More than 500 million people interact with stories every day
One-third of Instagram stories that receive the most views come from businesses.
There is a correlation between 'Stories' and increases in engagement and click-through rates compared with traditional 'feed' posts.
Omnichannel Marketing is the New Norm

Source: ClickZ
It is beneficial for your brand that your audience uses more than one channel on a regular basis, regardless of the market you serve. In addition to subscribing to your email marketing campaign, your customer might be following you on Twitter and Facebook.
Consumers expect these kinds of activities from brands, but they also respond to consistent messaging across channels. Yes, this is called omnichannel marketing. Brands deliver personalized experiences to consumers based on the channel through which they interact with them and the stage of the buyer's journey at which they are.
There shouldn't be a vacuum between marketing efforts. Your Facebook posts and email newsletters should communicate the same message. Campaigns should run in parallel so that all channels provide a cohesive experience for the consumer.
To get started, brands should have strong knowledge of their market and target audience. What kind of content do you want your followers to see if they follow your Instagram account? What information do they expect to receive from your Facebook page?
Posting the same content on different platforms is not equivalent to giving a consistent message. It is important for brands to refine strategies and content according to the platform, but the overall goals of all these channels must be the same.
AR and VR Going Mainstream
Today, popular technologies such as augmented reality (AR) and virtual reality (VR) are available on social media with various filters, but they will become a much bigger deal in entertainment and eCommerce in 2021. Snapchat introduced this technology by launching its own advanced effects and filters.
Immediately following Instagram's integration of these features, Facebook, TikTok, and Pinterest followed suit, presenting brands with a massive opportunity to leverage these emerging technologies interestingly.
According to eMarketer, it is estimated that 20.8% of all US social networks users will use AR and VR for reasons beyond entertainment as of 2020. The technologies above provide effective and innovative ways to engage users with clothes, shoes, and accessories in virtual pop-up shops, virtual live events, and cause-related awareness initiatives.
Popular cosmetic brands such as L'Oreal, Lakme, Maybelline, etc., now allow their customers to try makeup and skincare products before making purchases. Adding VR and AR to social media campaigns would certainly enable marketers to reach a wider audience and deliver unique experiences that really take their brands to the next level.
Influencer Marketing has become a "Sweet Spot"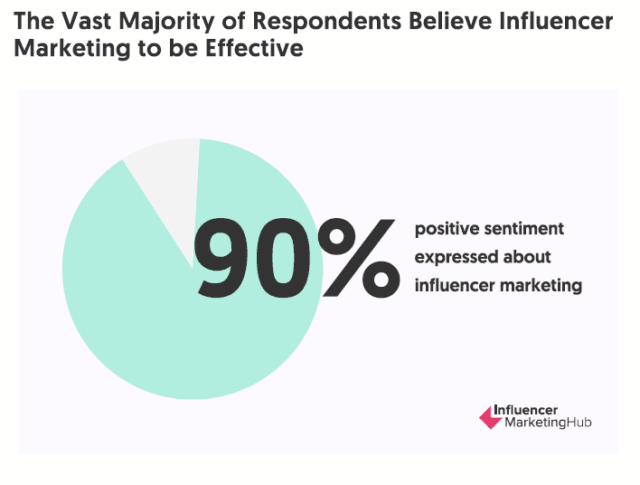 Source: KoMarketing
As with the entire year of 2020, influencer marketing is expected to dominate for the next few years as well. Brands and influencers, however, will collaborate differently in the near future.
As a result, brands and influencers will collaborate on several social media promotion posts, not just one promotional post. The influencers will create content that can be promoted equally by these companies.
Marketing efforts of larger brands should include collaborations with micro-influencers and niche bloggers to ensure inclusivity and transparency. Brands must also be careful about engaging influencers and crackdown on fake followers that thrive on imposters.
Having posted a picture of themselves with a product is no longer acceptable for influencers when they endorse branded products. But content creators should spend more time generating content related to brands, such as videos that demonstrate how-tos, demos, and photo examples.
Real-time Communication
Modern patrons today prefer real-time interaction with brands. Customer support is always important, and real-time social sales, chatbots are used for continuous tracking of user's behavior and assisting them whenever they want.
Let's carry out the above example, you know how in-built chatbots within the taxi booking app allow riders to communicate with drivers in real-time. Social media never sleeps – your customers talk about your products online and purchase products at any time, so real-time communication is important. We have the ability to search for brand references in real-time, schedule content anytime, and use the chatbot to get help right away.
Adapting to new tools and options can enhance the consumer experience and provide marketers with new ways to communicate with consumers. Marketers need to find ways to adapt.
Messaging Apps Become Critical
Besides video, the biggest trend related to social media is undoubtedly the widespread use of messaging apps. The popularity of WhatsApp has now grown to the point that it is becoming a phenomenon through which most of the social interactions today occur.
It has been reported that messaging apps such as Facebook Messenger, WeChat, and even WhatsApp look forward to being used innovatively for brand marketing in the future (because brands cannot be traced to monetize them).
Missed calls, specific groups, customer assistance, real-time reservations, and bookings are some of the techniques that are commonly employed to promote products and services through these messaging apps.
Growing Concern for Privacy
As brands humanize and become more transparent, consumers are becoming more conscious of how their data is collected and used. In particular, 3 in 10 consumers express concerns about personal data by social media companies.
People will become more concerned about their privacy as long as they remain online and use social media to interact with brands and other people. And customers may stop engaging with brands on social media if brands aren't proactive about private data.
To Conclude!
The list of trends that dominate the marketing world does not end here; many more are commendable. You can advertise your business through social media, but it holds more significance than just sharing content or communicating.
You can build and sustain a stronger presence for your brand tomorrow by anticipating the future social media marketing trends of today. You can expect to reap tremendous profits from all these trends and for your business to attract more customers.
This list of amazing social media trends is so popular that even the world's top social media consultants acknowledge them. Now is the time to get yourself on board with these cool social media marketing trends.