Social media is all about making connections, building relationships, and engaging with people, which makes it an ideal marketing tool for ecommerce stores. If you're not already using social media ecommerce for your business then you're missing out — find out five ways you can get started on social.
Why use social media?
Most people will check at least one or two social media platforms every day, so it's a good way for ecommerce stores to reach out to their target audience. You can put your store in front of your audience where they are spending their time online rather than waiting for them to discover your website.
Using social media increases awareness of your store as people start to notice your posts and engagement, which in turn will drive traffic to your store's website and help increase sales. Sharing content that resonates with your audience will make them more likely to share your posts and talk about your store to other people, again expanding your reach.
Social media is also an important channel for customer support and having conversations with potential customers that can encourage them to make a purchase. Plus you can also directly sell your products on social media platforms like Facebook and Instagram.
Planning out a strategy
Any ecommerce store starting out on social media needs to come up with a thorough strategy first. Social media is another marketing channel, so it's important that it fits in with your existing marketing plan and aligns with your brand.
Start by deciding which social platforms are most suitable for your business. You need to look at your target audience and understand which platforms they are using, what for and how often. You also need to consider how many different accounts you can reasonably maintain, and which ones are going to be suited to your store and your products. For example, Instagram is a very visual platform, so you will need to have products that photograph well or ideas for how you can create engaging images to promote your store.
Once you've decided on the channels you need to come up with goals and KPIs that you can track to monitor your success. Goals should be focused on working towards your overall business goals.
For example, if one of your business's goals is to increase brand awareness then the goal for your social media could be to increase followers and engagement. Alternatively, if you're trying to increase sales, then you could aim to make a certain percentage of sales on social media or increase the number of click-throughs to product pages from your posts.
Share great content
The posts you share on social media need to be useful, interesting, engaging, or entertaining — something that will really connect with your target audience. You need to understand what your audience cares about, what accounts they follow, and engage with, what they are interested in seeing on social media.
It's important to remember that social media isn't just about promoting your business and products, it's about building relationships that will eventually turn followers into customers. And when you do post about your products, highlight the value, the benefits, and what makes them unique.
Share a range of different posts on your various social media channels, such as links to useful content and blog posts from your site, product news and updates, and behind-the-scenes videos. User-generated content is also good to reshare on your accounts. You'll be highlighting positive experiences that people have had with your store and the products they've purchased, engaging with your customers, and providing social proof to potential customers.
Take Hapbee, a wearable tech brand, for instance: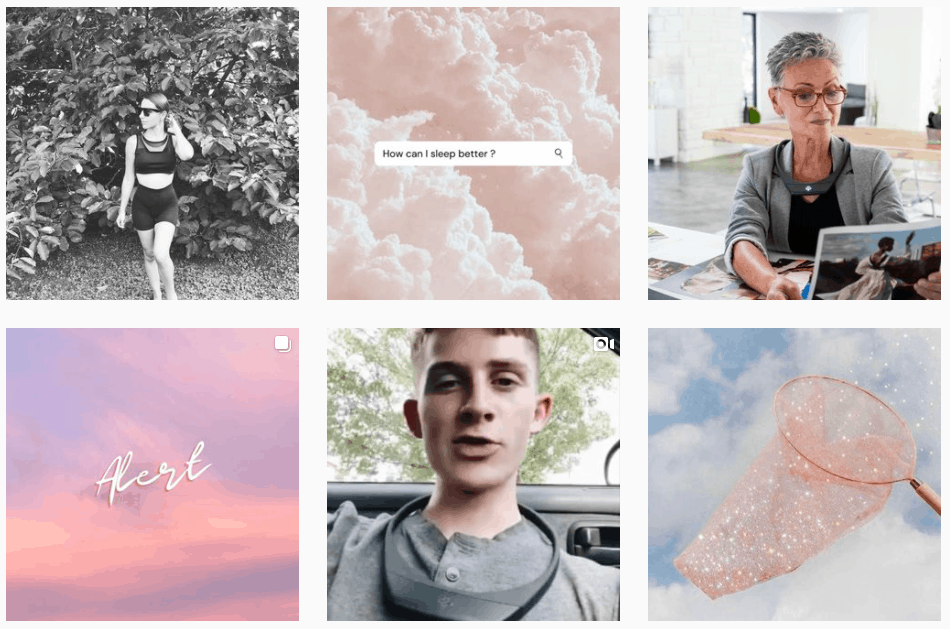 Image: Instagram
Hapbee uses Instagram to share images of people using their product and relevant information on how it works, encouraging shoppers to share their purchases on social media and makes them feel part of the brand.
But beyond this, Hapbee also leans heavily on testimonials and reviews in the form of short video clips. The brand recently conducted a wave of consumer testing to rave reviews, the perfect time to build on that with some user-led testimonials and cascade them via social. These testimonials are all the more valuable by virtue of their authenticity — they feel real, and so are more trustworthy as a result.
Ecommerce store, Dancing Leopard, is another good example: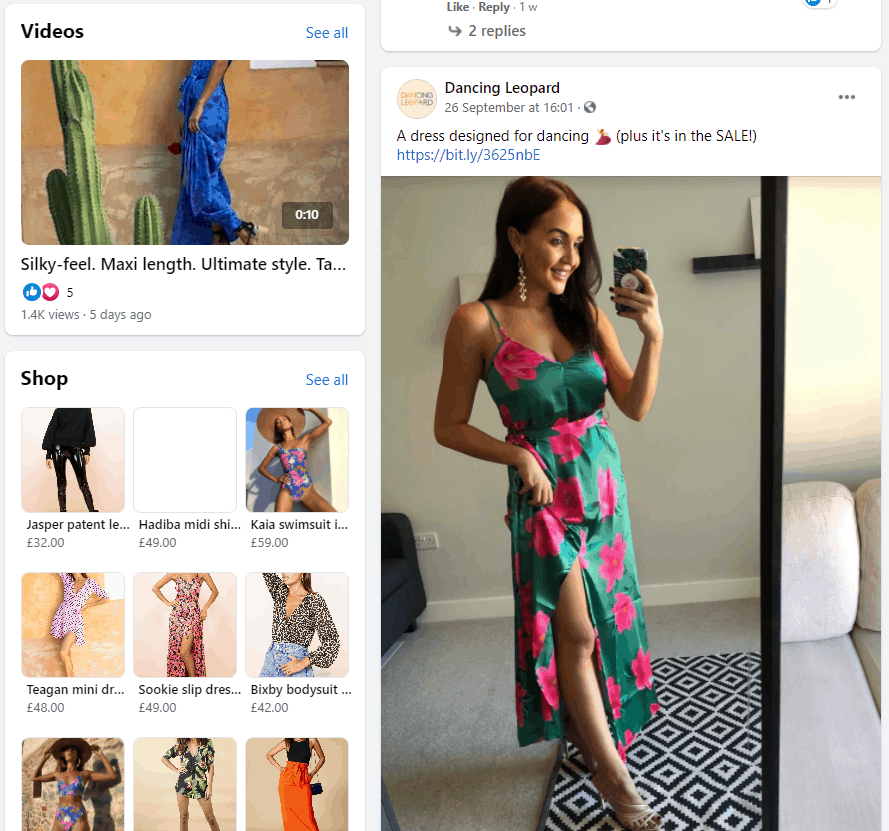 Image: Facebook
Dancing Leopard uses their Facebook page to share product videos, new season and sale announcements, as well as a Facebook shop where you can buy products directly. This keeps their followers up to date and engaged with the brand.
It's really important that you use high-quality visuals and graphics in your posts. Clear, in-focus photography is essential to catching your audience's eye. If you don't have access to professional images then you could use a stock photo site, and edit them using a photo editing tool like Pixlr to adjust them or add in your own branding. Alternatively, you can create simple, but effective graphics using a graphic design tool such as Canva.
Optimize your posts
Posting on social media isn't as simple as just finding a great image, typing up a few catchy words, and publishing it. First, you need to do some research to find the right keywords that are relevant to your ecommerce store and your target audience. This will ensure your posts get enough exposure and connect with the right people.
Look at what accounts some of your customers follow and engage with, research the hashtags that your competitors are using, and then check what other posts come up for the hashtags you've decided to use to ensure it's relevant to your store. By using the right hashtags your posts will appear in searches made on the platform, helping people to discover your accounts and your store.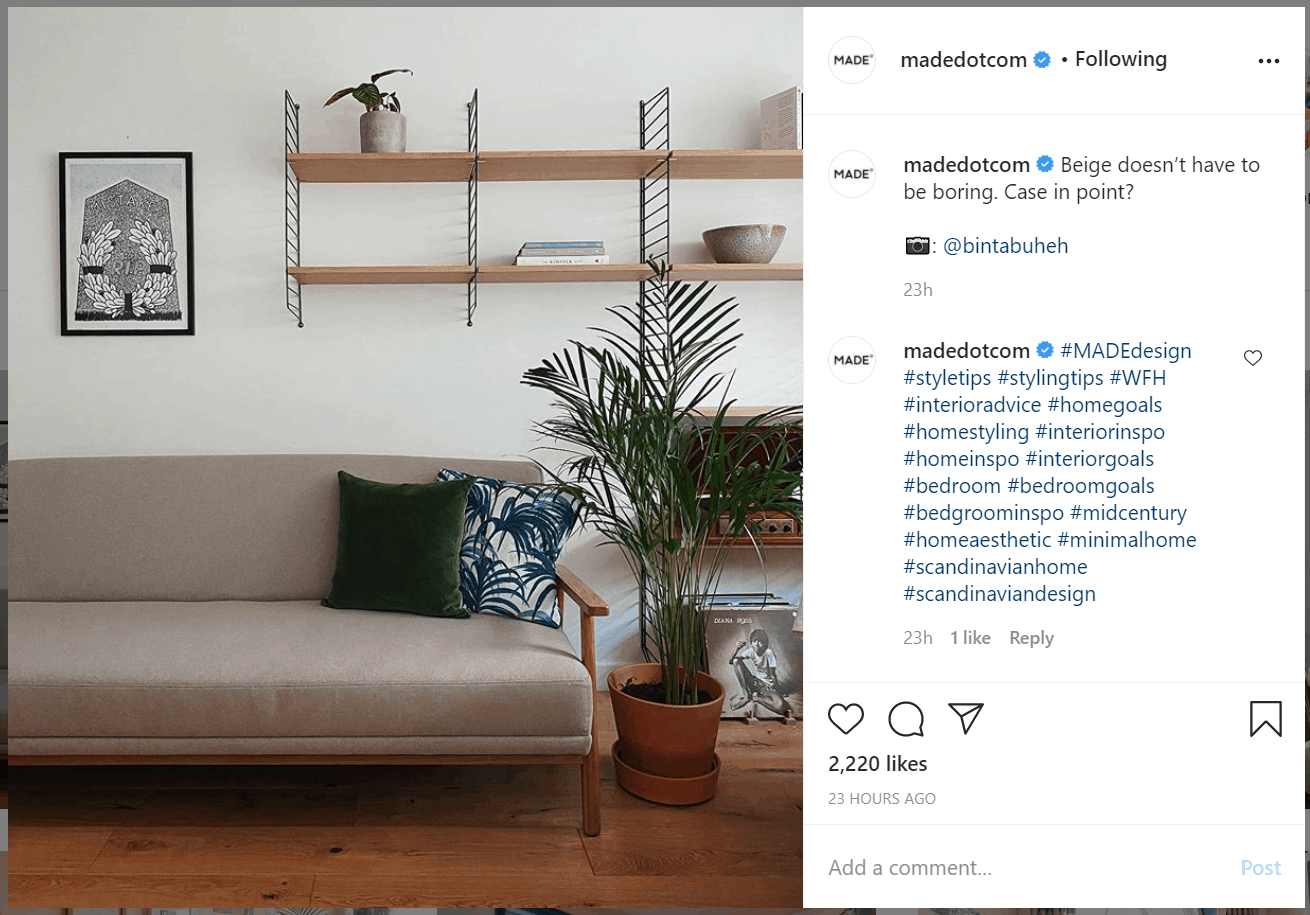 Image: Instagram
You also need to pay attention to the time of day you post on social media. Although on some platforms what appears in someone's feed is largely dependent on the accounts they interact with most, you will find that your posts receive more engagement at certain times or on different days. Use a social media scheduling tool like Hootsuite to ensure that you can get your posts out at the best time, even if it's outside of office hours.
Engagement
The main purpose of social media is to engage with an audience and build relationships, so posting alone isn't going to be enough to grow your following. While you can schedule posts ahead of time, make sure you set aside a few minutes each day to respond to comments on your posts, engage with people that are mentioning your ecommerce store, and engage with your followers' posts. If someone has a positive interaction with your business then they're far more likely to recommend you to someone they know.
You should also connect with others in your industry, for example, if you're a fashion ecommerce retailer engage with fashion bloggers and influencers on Instagram. If you're selling more technical products, connect with industry experts on LinkedIn.
It's especially important to monitor and respond to any customer support on your social channels. If these are left unanswered, it can quickly damage your ecommerce store's reputation.
Paid social media campaigns
If you've got the budget to spend then paid social media campaigns are going to be the best way to quickly boost your account's visibility and interactions. Each platform offers slightly different advertising opportunities, including pay-per-click, promoted or sponsored posts, and target ads. Decide which platform you're going to spend your budget on by looking at which one already performs the best for your store without paid adverts and which one is most popular with your target audience.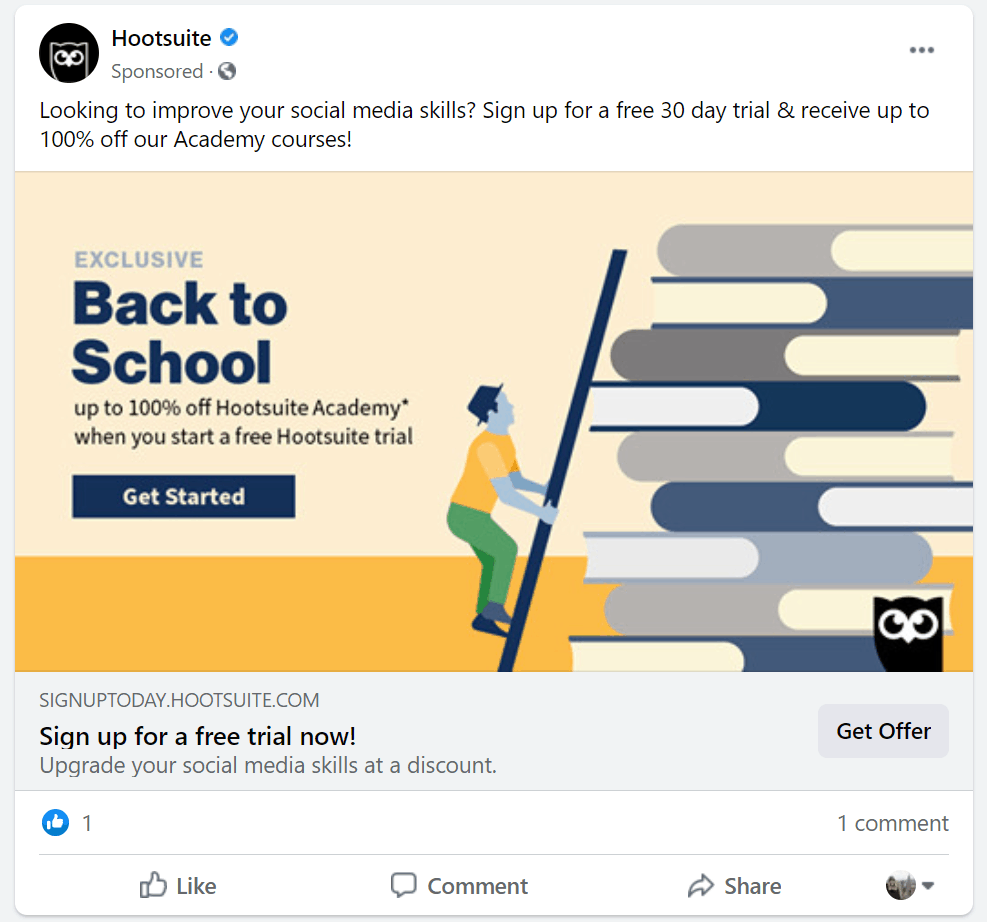 Image: Facebook
Facebook ads and Instagram ads are most popular for ecommerce stores and adverts on both are designed to achieve one of three objectives: increase awareness, consideration (traffic to your site, increased engagement), or conversion. One of the benefits of using Facebook is that it's popular for a range of different people, and it offers very specific targeting options to help get your ads in front of your target audience.
With a bit of planning, regularly posting, and consistently engaging, ecommerce stores can use their social media accounts to drive brand awareness, connect with customers, and grow their business.
[starbox]