The landscape of sales has changed dramatically in recent years. What started off as dreadful cold calling has now become a more efficient and effective process that takes place online. The internet has allowed businesses to connect with buyers faster and easier than ever before.
Social selling is a term thrown around a lot lately, and for a good reason. It's an effective sales strategy that allows salespeople to use social media platforms, like LinkedIn, to connect with potential buyers and build relationships.
This blog post will give you a comprehensive guide to social selling on LinkedIn so you can start reaping the benefits for your business.
What Is Social Selling?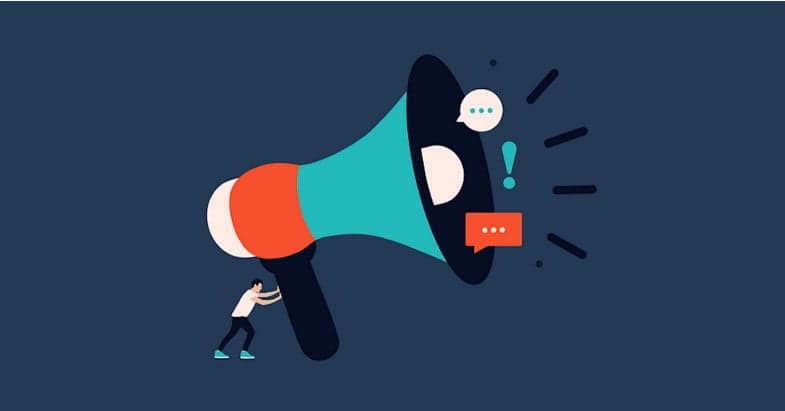 First things first, let's define social selling. Social selling is the process of using social media platforms to connect with potential buyers. The keyword here is "connect."
You aren't using social media to sell your product or service directly. Instead, you're using it to foster relationships that could eventually lead to a sale.
Think about it this way: would you rather buy something from a friend or a stranger? The answer is probably from a friend. And that's what social selling is all about—turning strangers into friends (or at least acquaintances). That isn't done by spamming DMs or Connection Requests with a generic message; it's done by providing value, being authentic, and building relationships.
You'll need to monitor your connections' social media activity and join in on the conversation when it's appropriate. It would help if you also shared helpful, relevant content that your contacts would find valuable. Analyze your target market and figure out their needs and pain points. Once you do that, you can create content that addresses those needs and pain points.
Social Selling vs. Social Media Marketing
Social selling is not to be confused with social media marketing. Social media marketing is the process of using social media platforms to promote your product or service. It's a one-way street where you're doing the talking and the selling.
Social selling, on the other hand, is a two-way street. It's about engaging in conversations with potential buyers where both parties benefit. It's about listening as much as it is about talking.
Similarly, there should be no need for paid social media ads when using social selling as a sales strategy, as your organic reach should be enough to get in front of your target audience.
What Are The Advantages Of Social Selling On LinkedIn?
If you're not already using social selling as part of your sales strategy, you're missing out on a huge opportunity. LinkedIn is an incredibly powerful platform with over 800 million users worldwide, making it the perfect place to start social selling.
Here are some of the advantages of social selling on LinkedIn:
Business-Driven Platform
LinkedIn is a platform that's used primarily for business purposes. The vast majority of its users are there to network with other professionals. Unlike other social media platforms, LinkedIn isn't cluttered with personal updates and cat videos. This makes it the perfect place to focus your social selling efforts.
You can even target specific positions within a company by searching for keywords in the LinkedIn search bar. For example, if you're selling marketing software, you could search for "marketing director" or "chief marketing officer" to find your ideal target market.
LinkedIn Sales Navigator
LinkedIn Sales Navigator is a tool designed specifically for salespeople. It allows you to find and connect with the right prospects, learn more about them, and stay up to date on their latest activity. We'll go over the LinkedIn Sales Navigator in more detail later on in this guide.
Shorter Sales Cycle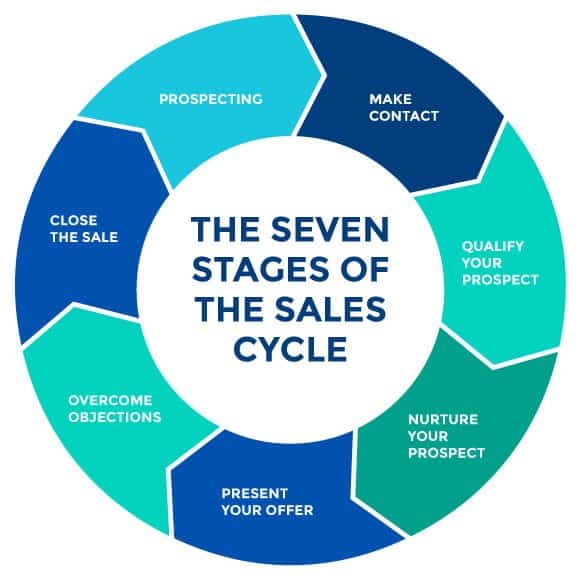 Social selling can help you shorten your sales cycle by building relationships with potential buyers before you even start selling to them. By the time you're ready to start selling, they'll already be familiar with your product or service and more likely to buy from you.
In addition, social selling can help you speed up the sales process by providing you with a way to quickly gather information about potential buyers. For example, you can use LinkedIn's InMail feature to send messages directly to decision-makers at a company. You can also use LinkedIn groups to jumpstart conversations and get feedback from potential buyers.
Increased Brand Visibility
LinkedIn Social selling also offers the opportunity to increase your brand's visibility. By sharing helpful, relevant content with your connections, you can position yourself and your company as thought leaders in your industry. This is in contrast to traditional selling. You can make thousands of cold calls and send out countless emails, but it won't do much for your brand visibility.
Lasting Relationships
Last but not least, social selling can help you build lasting relationships with your buyers. These partnerships are based on trust and mutual respect, which are essential for any successful sales relationship.
Moreover, they don't just disappear after the sale is made. Continuing to engage with your customers post-sale can turn them into lifelong advocates for your brand.
6 Steps to Social Selling on Linkedin
Now that we've gone over some of the advantages of LinkedIn social selling, let's take a look at the necessary steps to generate quality leads. Note that you can tailor these steps to fit your social selling strategy better.
1. Establish Your Presence on LinkedIn
Of course, you'll need to have a LinkedIn profile before you can start social selling on the platform. If you don't already have one, take some time to set up your profile and make sure it's complete.
Start by deciding if you want it to be a personal brand or a company brand. If you're selling on behalf of a company, you'll want to create a LinkedIn Company Page. This will allow you to share your company's updates, products, and services.
2. Optimize Your Profile
Your profile is like your online business card, so you'll want to ensure it's optimized for social selling. That means using keywords describing your products or services and adding rich media like images and videos. Here are some tips for optimizing your profile:
Use keywords in your headline and summary
Add a CTA to your profile
Connect with at least 500+ professionals in your industry
Get endorsed by your connections
Use a recent and professional photo
Add rich media to your profile
Use a vanity URL
Your goal is to make it as easy as possible for potential buyers to find you and learn more about your products or services. In your summary (bio,) try to explain what you do in a way that's easy to understand.
3. Set up LinkedIn Sales Navigator
LinkedIn Sales Navigator is a tool designed specifically for salespeople. It gives you access to several features that can help you with social selling, including powerful search filters, lead recommendations, and InMail.
Think of it as a CRM for LinkedIn. It's a great way to keep track of your potential buyers and manage your sales pipeline. There's even a free trial, so you can try it out before committing.
I continue to be so impressed by LinkedIn Sales Navigator as a product.

— Peter Kazanjy (@Kazanjy) July 10, 2022
4. Connect With The Right People
Connections are the key to LinkedIn social selling. After all, you're not going to make any sales if you're not connected to potential buyers. Use LinkedIn's search feature to find and connect with the right people. Don't be afraid to send a request to someone you don't know, but make sure to personalize your message, so they know why you're connecting with them.
After they accept your request, a short message is a great way to start a conversation. However, don't try to sell them anything just yet. A simple thank you or congratulations on their recent achievement is a great way to break the ice.
You can also join LinkedIn Groups to connect with potential buyers in your industry. These groups are a great way to start conversations.
5. Share Insightful Content
One of the best ways to add value and build relationships is to share valuable content with your connections. It could be blog posts, articles, videos, or anything helpful and relevant to your industry. Blogs are especially popular on LinkedIn, so consider starting a blog if you don't already have one.
LinkedIn has excellent formatting options for blog posts, so you can really make your posts stand out. You can even add images, videos, and infographics to your posts to make them more visually appealing. Who knows? One of them might even go viral.
When sharing posts or content, make sure to add your own commentary. This will show that you're not just copying and pasting content from other sources. Remember to keep it professional and avoid getting into arguments or heated debates.
6. Engage With Your Connections
Finally, don't forget to engage with your connections on a regular basis. Like and comment on their posts, congratulate them on their accomplishments and ask them how they're doing. The more you interact with them, the stronger your relationships will be.
And if you're ever looking for an introduction to someone, ask one of your mutual connections. They'll be happy to help you out.
Remember that social selling is an ongoing process. It's not something you can do once and forget about. The more effort you put into it, the more success you'll have.
LinkedIn Social Selling: Best Practices
Taking the steps mentioned above is a great start to social selling on LinkedIn. But if you want to be successful, you should keep a few best practices in mind.
1. Be Authentic
People can spot a fake from a mile away. So when interacting with potential buyers, make sure you're being genuine. Be yourself and let your personality shine through. However, that doesn't mean you shouldn't be confident. If you have success stories or case studies, don't be afraid to showcase them. Just make sure you're not coming across as arrogant or pushy.
2. Add Value
Don't just sell, sell, sell. That's a surefire way to turn people off. Instead, focus on adding value to the conversation. Share helpful content, give your opinion on industry news, and ask questions.
When is social selling, selling on social? …never! https://t.co/BQIaEZu2cO By Alex Abbott @Alex_Supero @_Jordan_Abbott_ #salestech #socialselling #digitalselling #salesintelligence #intent #martech #b2b #salesdevelopment #salesenablement pic.twitter.com/J4oPTDPoUd

— Jordan Abbott (@_Jordan_Abbott_) September 6, 2022
3. Stay Up-To-Date
LinkedIn is where the best of the best go in order to connect and interact. So if you want to be successful, you must always be up-to-date on the latest news and trends. People will quickly lose interest if you're posting outdated information or topics.
Establish yourself as an expert in your field, and prospects will be more likely to do business with you.
4. Be Patient
Social selling takes time. You're not going to see results overnight. So be patient and keep at it. The more effort you put into it, the better your results will be. If you're getting tired of repetitive tasks, consider using LinkedIn automation tools to help you out.
5. Use Listening Alerts and Notifications
LinkedIn has amazing features that can help you with social selling. For example, you can set up listening alerts to be notified whenever someone mentions your company or product. You can also turn on notifications for specific keywords, so you never miss a beat.
How To Measure The Success of Your Linkedin Social Selling Efforts
Once you get the ball rolling with social selling on LinkedIn, you will want to know if your efforts are paying off. After all, what's the point of doing it if it's not helping you close deals?
Here are a few metrics you can use to measure the success of your LinkedIn social selling efforts:
Social Selling Index
SSI is a metric LinkedIn created to measure the social selling activities of its users. It's based on four factors:
Establishing your professional brand
Finding the right people
Engaging with insights
Building relationships
You can monitor your SSI score by logging into your LinkedIn account or through your Sales Navigator dashboard. The goal is to steadily increase your score, which means you're becoming more effective at social selling.
Number of Connections/Leads
Another metric to watch out for is the ratio of connections to leads. A lead has the potential to do business with you, whereas a connection is simply someone you're connected to on LinkedIn.
There's no point in having a large number of connections if none of them are leads. So you want to make sure you're connecting with the right people. Optimize your LinkedIn profile for lead generation and focus on connecting with people in your target market.
Sales
Finally, the most vital metric to track is sales. At the end of the day, the goal of social selling is closing deals. Keep tabs on how many clients you're onboarding as a result of your social selling efforts. If you see a spike in sales, that's a good sign that your strategy is working.
Final Thoughts on Social Selling on Linkedin
Social selling on LinkedIn can be an extremely effective way to close deals and grow your business. By following the tips in this guide, you'll be well on your way to success.