We live in a social media driven world where companies and individuals are using various social platforms to achieve their goals.
While some social networks have more of an entertainment factor than others, there is no denying that LinkedIn is one of the best professional networks on the web where companies, entrepreneurs, and job seekers can find new opportunities.
If you are trying to up your lead generation as a business leader, then using LinkedIn to achieve your sales and marketing goals should be one of your key priorities in 2023 and beyond.
LinkedIn is a thriving digital environment where you can expand your professional network, but also use various marketing tactics and tools to boost your engagement and get qualified leads to your profile, website, or into your inbox.
So, without further ado, let's take a closer look at the most effective tips you can start using right now to boost your LinkedIn engagement. Make sure to use these tactics as a part of your overarching social media engagement strategy as well!
Join Relevant LinkedIn Groups
Ask any LinkedIn power user and they will tell you that a big portion of their qualified leads comes from relevant groups and communities on the platform. In fact, joining groups on LinkedIn is one of the most powerful LinkedIn B2B marketing strategies right now. Searching for and joining relevant groups gives you access to a niche audience on the platform that is interested in what you have to say, and maybe even want to learn more about your products or services.
If you consider the fact that 80% of B2B leads come from LinkedIn and that 92% of B2B marketers leverage LinkedIn for lead generation over other social platforms, you can start to appreciate the power and potential of this thriving online community.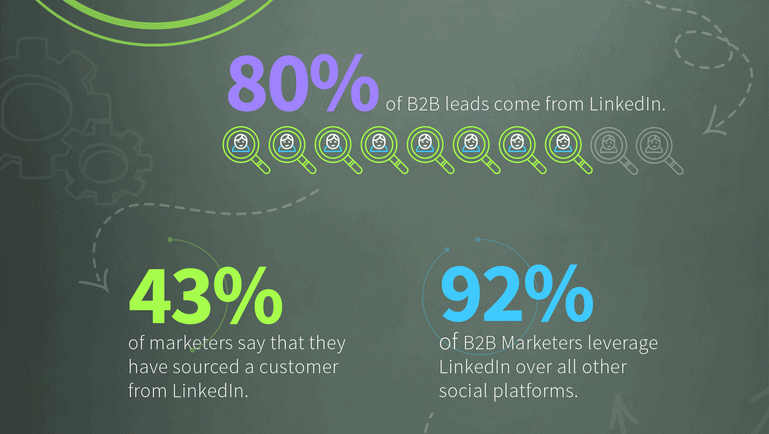 So, if you haven't already, now is the time to join some LinkedIn groups and start engaging people in meaningful conversation. You can simply type some keywords that are relevant to you and your audience in the search box and join the groups that correspond to your industry and niche.
You can then start posting relevant content, inspirational quotes, and most importantly, relevant questions that the community can start answering in the comments. You can then engage with those people and inspire them to keep the conversation going, effectively improving your engagement, profile views, and more.
Understand Your LinkedIn Audience
No matter how amazing some engagement tactics and strategies might be on paper, you can't hope to achieve much if you don't gain a deeper understanding of your target audience. For people to engage with you on LinkedIn, you not only need to be an expert in your field and have a successful content strategy, you also need to say it in a way that resonates with their values, beliefs, and even personality types.
In other words, you need to approach engagement with a heart dose of personalization. Understanding your audience is one of the top social media strategies for small business owners especially, because it allows you to personalize your communication in order to grab their attention, inspire action, and build a positive brand-consumer relationship.
To achieve all of this, it's important to conduct meticulous audience research by:
Identifying your target demographic on LinkedIn.
Identifying their key drivers and values.
Researching the accounts they follow on the platform.
Analyzing the types of posts they like and share the most.
Analyzing your competitors on LinkedIn to identify successful practices.
Once you have compiled enough data, you can start joining the online conversation and posting stories that truly matter to your audience. Be wary, though, and don't make the mistake of talking about yourself, instead, talk about them and their problems.
Become an Authority and a Thought Leader
LinkedIn is a massive social platform that has nearly 740 million users scattered all over the globe. While the playing field is definitely big enough for everyone, this kind of user presence brings stiff competition and the ever-present risk of your voice getting drowned out by the noise.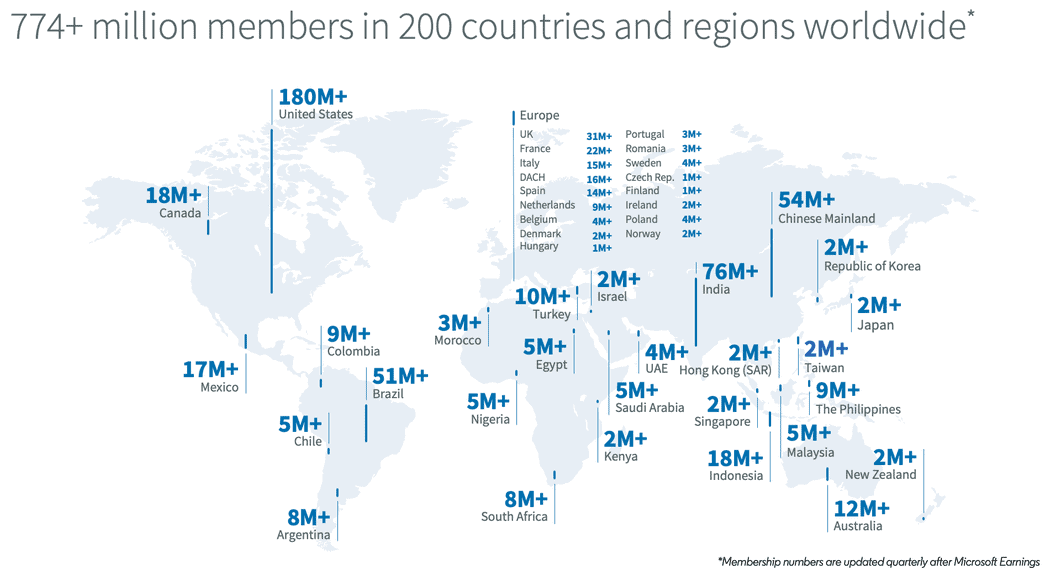 So how can you set yourself apart from the rest and elevate your personal brand enough to spark interest and improve engagement? One of the strategies could be to become a thought leader in your area of expertise.
Becoming a popular thought leader on LinkedIn is not an easy task, but with time and effort, you can grow a devoted following that will keep organically boosting your engagement across the platform. After all, news of amazing thought leaders spread fast on LinkedIn.
You will need a professionally-made LinkedIn profile with great visuals and decent credentials. You then need to post quality content (author content and third-party content) on relevant topics regularly, which will slowly build up an audience. It's also important to post short snippets and power quotes from your work that your followers can share easily on their profiles and other social platforms.
Leverage LinkedIn Lead Generation Forms
Higher engagement on LinkedIn on its own won't achieve much for your digital presence if you don't inspire and incentivize your audience to somehow interact with you. This is how you will generate leads, and it's important to note that the best LinkedIn lead generation strategies focus heavily on inspiring action and continuous active engagement.
One of the top ways to boost engagement on your LinkedIn profile right now is to leverage LinkedIn Lead Gen Forms that you can easily incorporate into your ads. The forms come prefilled with the user's information from their profiles, allowing them to take action immediately, which significantly elevates the user experience.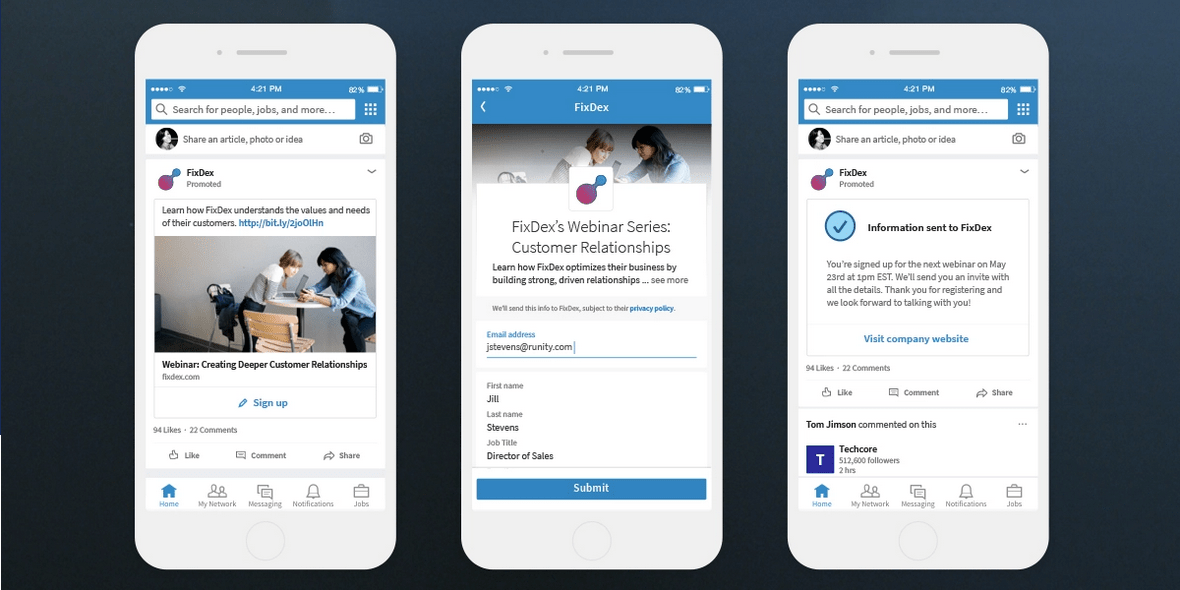 Image Credit: LinkedIn
Whether you're promoting a seminar, an eBook that they can have sent to their email, or if you are offering any other type of lead magnet, this handy tool helps boost engagement by keeping the user on the platform and making it easy to take immediate action. Make sure to use Lead Gen Forms for your next sponsored campaign.
Have a Strong Business Proposal Ready
With a little quality effort and a bit of patience, anyone can start seeing better engagement on their LinkedIn accounts, companies and individuals alike. When you promote your profile through quality content and meaningful outreach strategies, you will quickly start seeing interested professionals in your inbox inquiring about your availability for projects or long-term cooperation.
Some will want to engage your services right away, and others will want to continue the conversation and learn more about you, and when one of those two happens, you have to have a business proposal ready. It's important to have a good business proposal that you can quickly adapt to the person or company that's reaching out to you, so that you can push every potential collaboration along quickly.
Nobody wants to wait around for your reply, nor do you want to answer the same questions over and over again. Instead, make sure to craft a detailed proposal that you can adapt on a moment's notice and send to everyone who's interested in what you're selling.
This kind of proactive thinking will allow people to engage with you much more freely and share the good word of your brand.
Make Better Use of the LinkedIn Sales Navigator
Using LinkedIn Premium is essential for quality lead generation and for achieving many other goals in the oversaturated LinkedIn space. But, when you're looking to leverage the full power of the platform, you should upgrade to the LinkedIn Sales Navigator.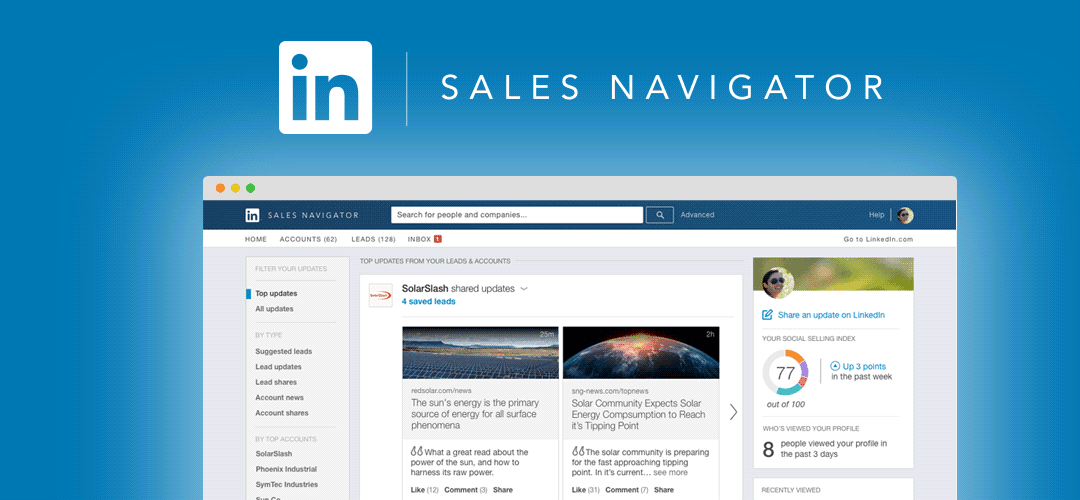 Image Credit: LinkedIn
This tool provides you with advanced prospecting features and numerous other built-in functionalities that you wouldn't get with the base premium plan. You can use LinkedIn Sales Navigator to find warm leads and utilize many other functions such as:
Advanced search.
Lead recommendations.
Real-time updates on leads.
Lead organization in lists and notes.
CRM integration with the tool.
See who has viewed your profile with the tool's advanced list.
Sharing sales content from within LinkedIn.
And more.
All of these features will allow you to gather invaluable lead data, optimize your engagement strategy, and tailor your approach to the exact needs of your target audience. You can easily export leads from Sales Navigator and use them in your favorite tool.
Tailor and Diversify Your Content
Regular content creation and posting on LinkedIn is one of the top tried-and-tested ways to boost engagement and generate leads. However, let's not forget that there are many types of content marketing you can leverage for LinkedIn and digital marketing in general, and you don't need to stick with just one type.
You might be used to posting only long-form articles or sharing posts from other reputable websites, but don't forget that engaging content comes in many other forms. To that end, be sure to create:
Interesting images.
Data-driven and engaging infographics.
eBooks and valuable lead magnets.
Case studies and white papers.
Engaging videos – explainers, tutorials, story-driven videos, shorts, and more.
Snippets and quotes of the day that people can share quickly.
By diversifying your content offering on LinkedIn, you will not only boost engagement and shareability, but you will also set the stage for a great customer experience. Keep in mind that customers are looking for informational content they can learn from, and that they will appreciate the quality and diversity of your content.
Create a Detailed LinkedIn Posting Calendar
Of course, no matter how much content you produce or how much you diversify it for your audience, you can't hope to boost engagement without achieving some form of consistency. Consistency in posting on LinkedIn is achieved by creating a detailed content calendar.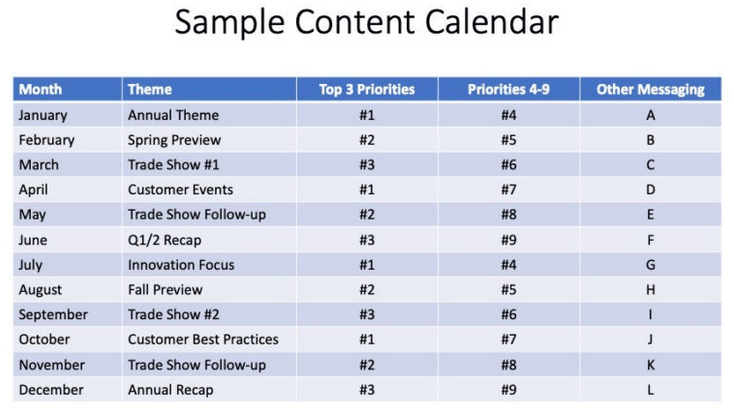 A well-designed content calendar is a foundation of organic social media growth nowadays, especially on highly professional platforms like LinkedIn where people want to see consistency and quality. Not only do you need an organized calendar detailing the posting schedule for the next month or even the entire year, but it's also a good idea to start scheduling your posts.
You can schedule posts easily with any of the third-party tools supported by LinkedIn, of which there are many, so be sure to leverage this powerful feature that will ensure you never miss an opportunity to generate engagement.
Share News from Other Reputable Websites
LinkedIn is a vast global community with hundreds of millions of members, many of which are already following reputable accounts, personalities, and companies. They heed their advice, watch their live videos religiously and they welcome every new post – so why should they pay any attention to you?
The truth is that you stand a much better chance of generating engagement if you promote these popular personalities and brands on your own profile.
For example, if you are looking to boost engagement in the tech sector, you could get more people to your profile by sharing reliable technology tips and news from reputable websites that people already know and love. This will boost the credibility of your profile and inspire people to come to you for quality information.
Leverage the Three Types of Digital Media
In the end, it's important to think strategically and embrace all the tools and marketing solutions at your disposal. Given the fact that there are three key types of digital media you can use to your advantage (owned, paid, and earned), you should leverage all of them to boost engagement on your LinkedIn profile.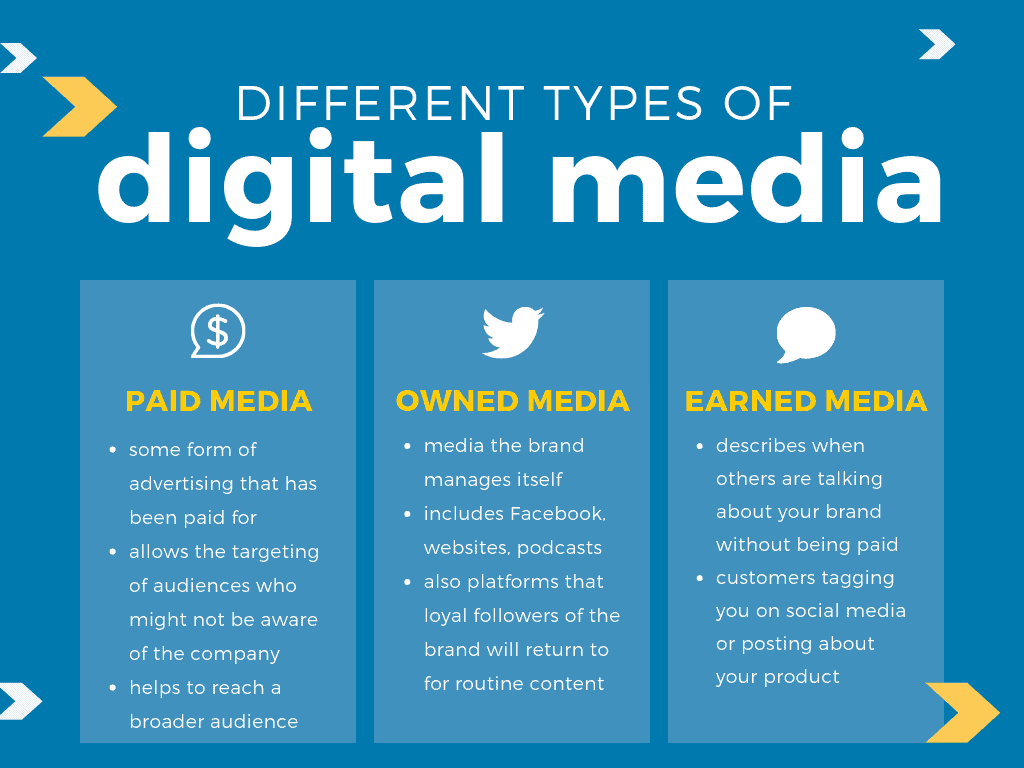 Image Credit: Young Leaders of the Americas Initiative
Owned media is any online asset that you own, and it's important to keep creating these materials and share them with your audience. You then need to leverage paid media, which are LinkedIn ads to target the right people and expand your profile's reach quickly.
You should also take advantage of earned media, which is any post where you're tagged or any story that involves your brand or LinkedIn profile. Earned media will open up more engagement opportunities, and elevate your word-of-mouth and social proof.
Final Thoughts on LinkedIn Engagement
LinkedIn is one of the most powerful online platforms for B2C and B2B growth, but it's also the best tools for talented job seekers. No matter the category you belong to or the goals you're trying to achieve, make sure to focus on boosting engagement on LinkedIn using these powerful tips in 2023 and beyond.