It is not a new thing that more than half of the world is now using social media. People spend over two and half hours daily on different networks such as Instagram, TikTok, Facebook.
Even more important – around 40% of people use social networks for their businesses making it necessary for social media certification for marketers. And this is just a small part of crucial digital marketing statistics for this year.
If you want to start a social media manager career or doubt the future in the digital marketing area – there is nothing to worry about; you are on the right track.
Jobs in Social media marketing are part of the most in-demand skills for organizations of all sizes.
Successful social media marketing requires that you create powerful content on social media profiles, communicate and engage ideally with your followers, run advertisements and campaigns while keeping a close eye on your results.
Do you need a background?
Does a social media manager have a background? A Social Media Specialist can come from various professional and educational backgrounds. Some of them possess a degree in marketing, and others get the job after completing a course or getting a certificate.
Also, many marketers became social media pros after first building audiences on their social media accounts.
Generally speaking, if you have a deep understanding of social media channels, marketing tactics, analytics, and reports, if you are a great writer too, you will have a great chance for breaking into a Social Media Specialist role.
Building a solid social media strategy will expand your other inbound marketing efforts, such as brand awareness and attracting new buyers.
What is a social media specialist job?
A Social Media Specialist is responsible for producing and publishing content on different social media platforms, like Facebook, Instagram, and Twitter.
SMM's job is to oversee website metrics, interact with the audience, and be responsible for creative design. A Social Media Specialist has to understand the targeted audience for every social channel, create unique and persuasive content.
His job is also to devise a strategy; take care of creative directing, copywriting, customer service, and analyzing data.
Social media manager skills
First of all, be aware of the difference between social media manager and community manager to decide which of these two roles better fits your interests and talents.
Although community manager and social media manager sound like similar functions, there are massive differences between the two.
A community manager is a sort of social media specialist who interacts with the online community. They don't focus on the logistics of content distribution but on raising brand awareness, growing the audience, and boosting engagement rate.
Social media manager focuses on research, content creation, running campaigns, SEO, etc.
The easiest way to explain the difference between these two positions would be to say that people in these roles need to have different skill sets.
Social media managers have to have an in-depth understanding of the technical aspects of all social media platforms.
Community managers should better understand the psychology of the followers and customers. Their work relies on both the behavioral and cognitive psychology of individuals in the consumerist society.
Copywriting
Copywriting is a basic skill for social media marketing. Writing a good copy is required in many areas of a marketer's role, such as filling up social media profile descriptions to create posts.
Without excellent copywriting skills, it can be challenging to drive engagement and clicks.
Social media managers sometimes write more than a dozen posts each day. Every social network requires a slightly different writing style.
Linkedin requires a more professional tone than Facebook, and Instagram is light and fun. Copywriting plus SEO knowledge can be extremely helpful. An excellent social media manager must create messages that the audience will understand right away and promote the brand.
Here are some important types of writing:
Effective and clickbait headline writing
Engaging introductions
Structuring text for easy reading (like subtitles, numbering, and bullet points)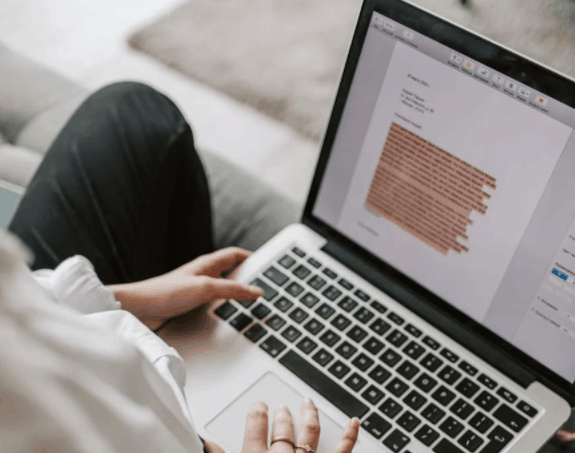 Design
Designing and creating visuals has become an essential skill for social media managers over the last few years.
Most of the content you put on social media is written, but visual content is also crucial. There is a great tool converting PDF into JPG and vice versa, so you can also try it and use it for creating posts.
The right photo or gif has the potential to be shared hundreds or thousands of times, and you have to understand the types that work well on each social network.
It is valuable for marketers to have the general design knowledge to create visually enchanting graphics to go with their posts.
Video is a critical component, so it will be extra helpful if you can gain or improve skills in this area. The difference between good and fantastic social media managers is recognizing a great video when they see it.
More importantly, they have a firm grasp of trends in social media and how they fit into different major networks.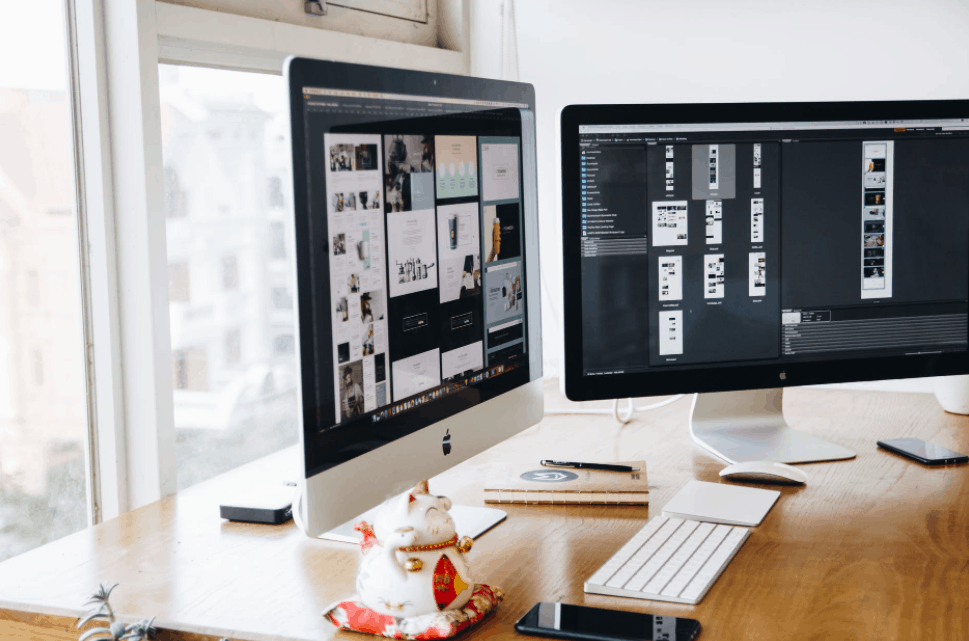 Analytics
Marketers live and thrive with the data. Everything involves measuring different metrics to realize what works and what doesn't.
The term 'Analytics' is used too often but refers to social media metrics like likes, shares, comments, and business metrics such as traffic, conversions, leads, revenue. A great social media manager understands both types of metrics and ties them up together, giving an overall view of the social media results vs. the company's business goals.
Using Instagram analytics, Facebook insights, and LinkedIn reports, you will make the best out of statistics for your post and campaign creation.
SEO
Though SEO is often a separate department within companies, it has an enormous influence on other areas, mainly social media and content. SEO has a massive impact on your whole social media strategy.
As a social media manager, you have to know this and strive to optimize the content on all social networks with SEO in your mind. This will help you attract a larger audience, gain more visibility and lead to more potential customers.
SEO is bringing more people to your site organically, and Social media marketing is about making the most of social networks.
They might look different, but their goals overlap. In essence, they are working together.
This is why search engines became more social, and social networks turned into valuable search engines.
A successful social media strategy needs to have a solid SEO plan because both go hand in hand.
There are tools that can be very helpful. Pitchbox is a link-building and influencer outreach platform specifically designed for brands, in-house marketing teams, and SEO agencies. This tool will help you streamline your link-building efforts by finding link-building opportunities, influencers, and bloggers in record time.
With Pitchbox, you will get deeper insights into your outreach campaign performance; it will be easy for you to segment data, track goals, and measure KPIs.
Email marketing
Social media and email marketing together are the most significant marketing tools to grow your audience and build your brand. They are best when working together to build your email list, grow your audience and increase the reach of email content.
Email requires its own strategy that follows few steps:
Identifying target audience
Knowing what your audience's pain points are
Addressing their needs
Following up on comments and questions
There is no difference between email and your digital marketing strategy. It is just a different channel you are using to reach your audience.
If you wonder how to gain all that knowledge, it is not as hard as it sounds. Today there are many excellent tools like email marketing software helping you design, schedule, and track email campaigns; also build your email list using high converting email pop-ups forms…
Community management and customer service
Managing accounts means managing communities. Your job is to represent your brand on social media by constantly reaching out to your audience, strengthening social relationships, and developing long-lasting followers and customers.
Many companies use their social media channel as instant customer service. You will respond to questions and help the audience solve any problem they might have with your brand.
Advanced communication skills can help fit any of the platforms and different audiences.
A response to a public comment needs an individual approach and sophisticated wording to be effective. Interpersonal skills are the key when you communicate online with followers.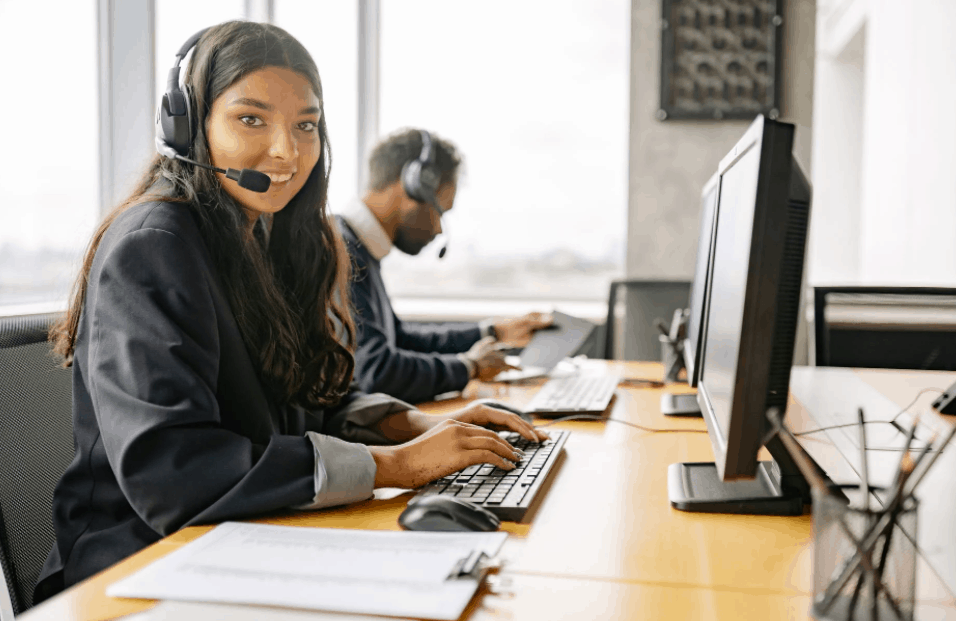 What will you learn in the social media certification course?
Most social media marketing courses teach you similar lessons, many of them through best social media post examples. After finishing the course, you will know how to:
Develop a social media strategy
Understand the basics of Facebook, Instagram, Twitter, Youtube, LinkedIn, and blogging
Use up to date features of the most popular networks
Understand the risks of social media
Use social media for PR and customer services and not just for marketing
Understand the essentials of content marketing
Listen and monitor
Extend your reach and raise brand awareness
Create campaigns on different platforms
Measure ROI (Return on investment)
Is social media certification worth it?
The days when an individual managed social media for brands from time to time are long gone. Social media is growing unstoppably for small and big firms, becoming an integral part of the branding and marketing industries.
These days you won't find a severe organization without social media marketers, consultants, and other experts to ensure the company is active on social media platforms every day.
You might be thinking of the best courses to help you win the web and get a certificate.
By earning a certificate in Social Media Marketing, you will be prepared for various social media roles, including social media strategist, social media manager, marketing coordinator, copywriter, blogger, consultant, analyst, and more.
Industry-recognized certification will demonstrate your expertise with the essential elements of social marketing to clients and employers.
A permanent online certificate showcases the digital expertise you can link to from your blog, website, or any other online profile.
By taking a course, you will develop foundational skills to grow followers, engagement, and client results.
The Social Marketing Certification course gives marketers practical skills they can quickly implement and start seeing results right away.
Certification as a part of your marketing strategy
What would your present client think if he knew you had taken the time and efforts to get a diploma? Would this be your best opportunity to raise your prices?
What if you put a badge from a social media certificate program on all your social profiles? Would a potential client think there is a difference between you and other marketers?
Whether you work for an agency or as a freelancer, social media certification needs to be a part of your marketing strategy!
Importance of badge on your profiles
An official certification, a badge on your profiles, is an additional line on your resume, and everyone will be aware of a new skill set. An industry-recognized accreditation gives credibility to your overall profile and personal brand.
Add it to your LinkedIn account, and you will highlight new skills immediately!
Social media marketing certification will fill the gap on your LinkedIn profile or resume for those with a background and a college degree.
Adding 'social media certified' to a portfolio will be advantageous when applying for a new job or getting the next client.
Certification will improve your confidence
When you run into challenging projects at work, what do you do?
You probably say to yourself that you can deal with the tasks and problems that might go along.
Being an official social media certification owner will boost your confidence when things become a bit complicated. Your certificate proves you have not only gone through the marketing course, but you understand it and can apply your knowledge.
It would help if you always had on your mind that the field of social media changes extremely fast.
What worked last year might not work in 2022. Platforms that were popular only five years ago could be non-existent at the moment. New features and trends pop up weekly.
Sometimes having a social media presence and a solid resume is just not enough to get noticed, but getting a certification can easily change your position and move it forward.