With Bulkly it is easy to update your existing groups. Within your Content Curation group there are few ways you can make updates.
The first way is to add a new RSS feed to your existing groups. Here's how: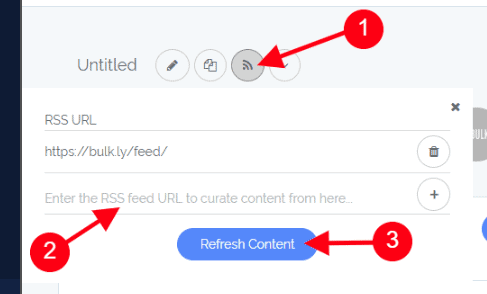 Click on the RSS icon
Paste the RSS URL you want to add
Click "Refresh Content"
Your group will then be updated with new content from that feed (as well as update your existing feeds).
If you are wanting to remove a feed, simply click the trash can icon to delete it.
Another way you can add a new feed is to click on the "+Add RSS Feeds Online" button and paste your feed URL, then save it.