Bulkly allows you to use custom UTM parameters for all URLs you share. Here's how to do it…
Within your group, click on the "Pencil" icon. You'll then see the various parameters you can set.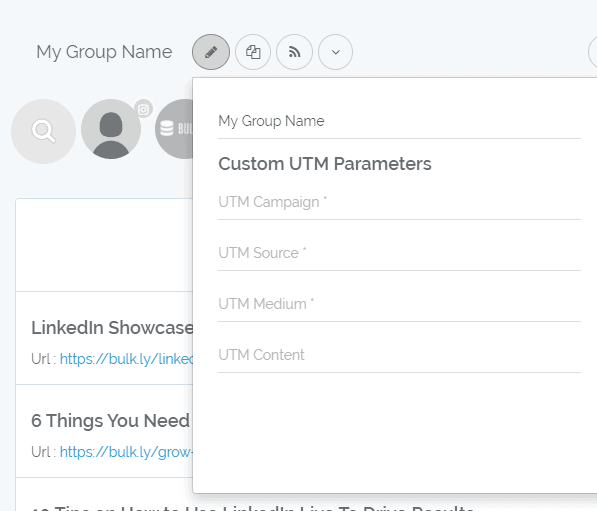 These parameters are UTM Campaign, UTM Source, UTM Medium and UTM Content. Simply name them whatever you would like and Bulkly will automatically add the parameters to all links you share from this group.
One important thing to note that is if you are using Buffer, you will need to login into your Buffer account and adjust your settings to reflect the image below: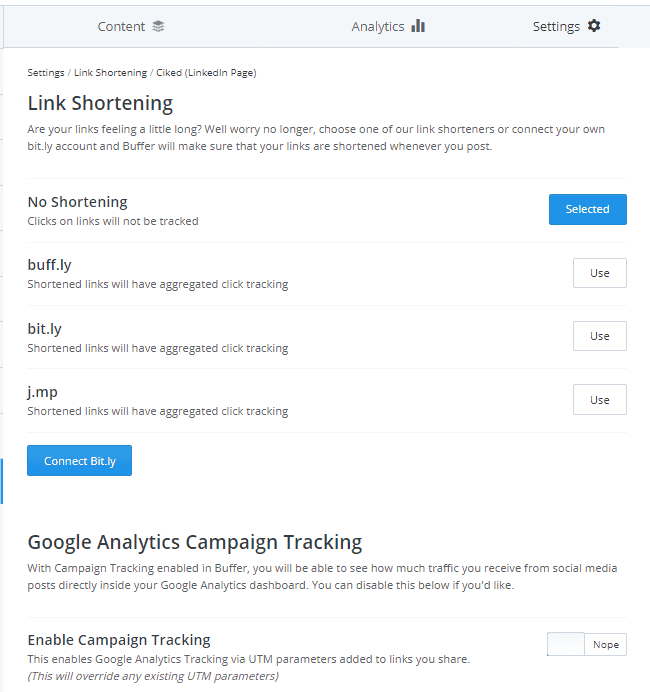 Under "Settings", select "Link Shortening". Then select "No Shortening" and choose "Nope" the "Enable Campaign Tracking" option.
Please note that you'll need to make these changes to each social media account that you want to use Bulkly's UTM parameters for.