It's easy to copy groups in Bulkly so that you can re-use or make changes for various reasons. There are two ways to do this.
The first way is from the overview page, click on the 3 dots of a group and then click on the "copy" icon.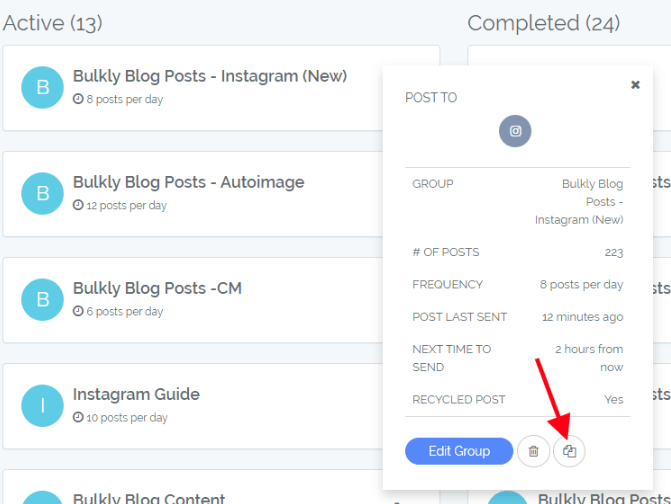 The other way to copy groups is from directly within the group. Inside the group, click on the "copy" icon.

Once a group has been copied, all content and settings from the original group will be copied to the new group. Please be sure to review and edit these as needed.