Instagram is all fun and games until you run out of ideas to post. But the good news is there's no need to wait long for inspiration to strike.
Sure, Instagram is so massive. A-billion-user platform is home to the best images known to man. But Instagram is not the only photo-driven platform in the market. There's so much more. And on those platforms, you get a fresher glimpse of other people's content.
Instagram content can get a little bit repetitive, especially if you follow people who produce average-looking content. In this case, it's time to try other platforms, not to post on them but to wring creative ideas from other people's output.
Perhaps you have heard of these platforms before but never get around to actually using them. This article is the greenlight. Time to honor that some of these apps have been around for decades providing not-so-mainstream ideas to photographers and personal bloggers. Let's shine a light on them.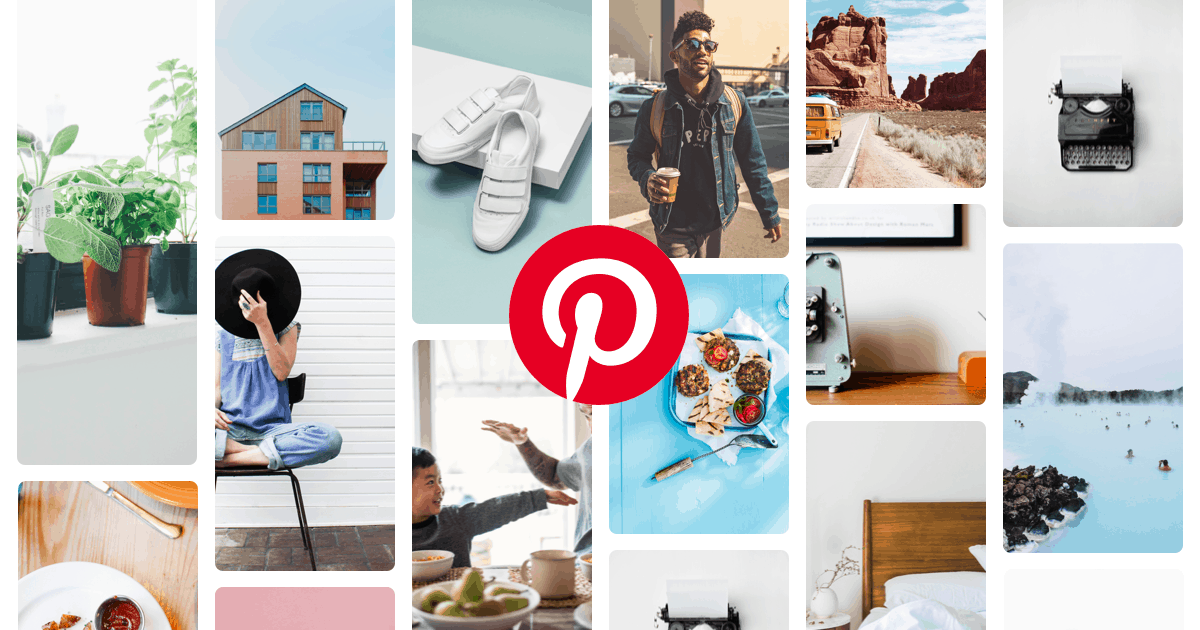 Pinterest is often likened to Instagram. But both platforms have significant differences. First, IG is a social networking service, whereas Pinterest is a visual search engine. That explains why Instagram is heavily invested in likes and comments while Pinterest, on pins and shares.
Its algorithm works by looking at the users' pins aka content they save, and it will generate same-looking images. Pinterest allows users to save photos they found inspirational and compile them in a tab of similar themes, also called a "board."
The whole idea of Pinterest is based on inspiration. A user who wishes to find flower ideas for her upcoming debut party will likely go to Pinterest for help. Why so? Both the mobile app and the website boasts a number of visually appealing aesthetic images and videos that are designed to spark your creative imagination.
Pinterest has everything: recipes, birthday parties, house interiors, garden design, buildings, country aesthetics, travel destinations — you name it, Pinterest crams all these content in a seamless format that you're likely to engage for hours.
If you're an avid Instagram poster, look no further. Some Pinterest users are avid Instagram fans too. And on the platform is where they share their best grid ideas, portrait and selfie poses, photo filters, interior design angles, food pics — basically everything to help you in your Instagram-branding journey.
It's easy to get the inspiration you need on Pinterest. Just type in your interest, and voila, hundreds of pins line up, ready to ignite your artsy mood. See a beautiful image? Point to it and Pinterest will do a visual search. Want to know more about the image? Click the "view website" link, and you're off to more instagrammable content.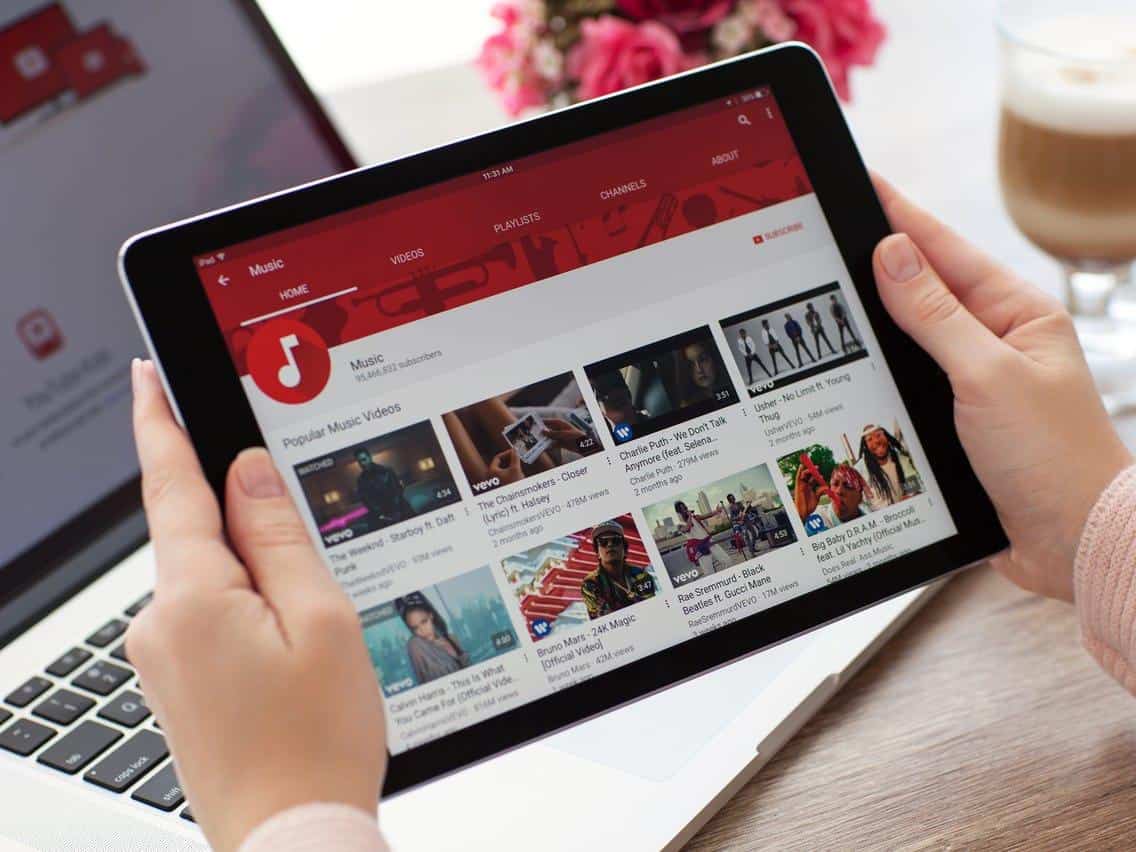 Youtube is also a destination for Instagram inspiration. Just hop on the search bar, and you'll find loads of content about tips and tricks to boost your Instagram aesthetics and, therefore, your following.
Unlike Pinterest, which shows a specific image for inspiration, Youtube content discusses general strategies to build your brand following. That includes how to tweak your photos with the correct gradient, contrast, or saturation, where to find the best presets, how to plan your feed, the best way to put captions, and a step-by-step guide to editing IGTVs and reels.
One good thing about Youtube is its influencers. For many people, influencers are the subject of inspiration. So go over to Youtube because there's a big chance your favorite influencer shares their behind-the-scenes on the platform. Things like how they take and edit their pictures or what vacations they love to go to are all helpful things to inspire you if you're starting to build your own brand on Instagram.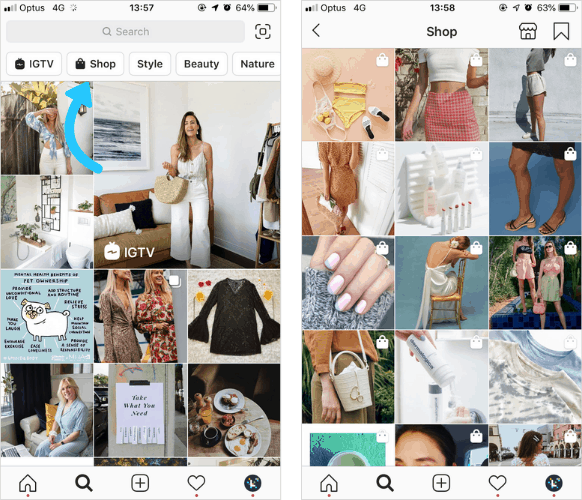 Where else to look for Instagram inspiration than Instagram itself. If you're bored of the usual images generated on the news feed, then try Instagram Explore. It's the little tab at the bottom that shows a new world of images. The best part is that you don't have to follow anyone for their pictures to appear in search.
Instagram Explore runs on an intelligent algorithm that is based on your engagement on the platform. Things you like, share, and comment on are the same things that will be up and ready for viewing. Simply put, things that Instagram believes you will love to see.
Some disadvantages, though, you cannot search for a specific topic — only hashtags and accounts. While both are inspirational places in their own right, you cannot see images in a single theme. Say you only want baking pictures on your Explore, Instagram can only generate baking accounts or cake or pastries hashtags.
However, they can be beneficial for so many reasons. Explore lets you best accounts to follow in seconds. And since hashtags are everywhere on IG, using a few words will help scour Instagram searching for the best content for your interest.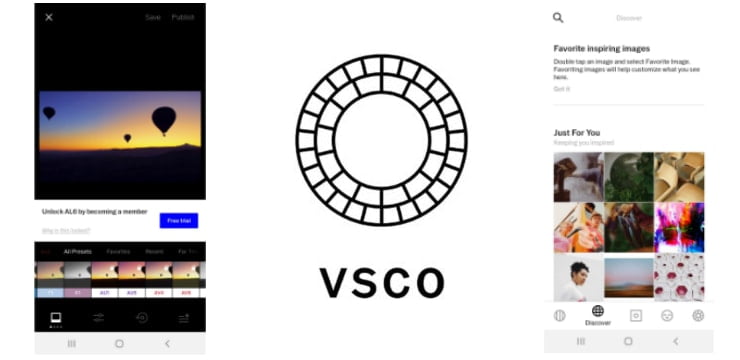 You can't be an Instagram fan without ever coming across one of the best companions to the social media giant — VSCO. Like Instagram, VSCO is a photo-sharing platform, albeit without the aggressiveness of IG's likes, shares, and comments.
But even then, VSCO is an excellent place to look for Instagram content ideas. And why wouldn't it be? Most of the filters you find on IG are from VSCO filter presets. In fact, because of its wide use, the VSCO hashtag is the number one branded hashtag on Instagram. Most influencers on IG have probably used the VSCO app and likely consider it an indispensable photo editing tool.
VSCO hosts a community of vibrant amateur and professional photographers. All their visually arresting images are a great inspirational resource to create your next content. It is even more helpful that VSCO images have a viewable set of filters you can duplicate on its photo editing tools.
Some famous images on Instagram have a VSCO hashtag. That means the filters came from its photo editing features. So if you look forward to copying someones' aesthetic, this is the key.
Therefore, what are you waiting for? Either let VSCO certified images inspire you or use their filters while unapologetically brandishing their hashtags.
Instagram content is more on the amateur side. (Although there are significantly few professional photographers and branded content, the app thrives on amateur and personal content creators.)
On the other hand, Flickr is a photo-sharing platform that is exclusively for professional photographers. And it's evident in their pictures. Glossy and high pixel images fill their website. There's no room for grainy and imbalanced photos you get to see from Instagram.
So if you're the kind of IG content creator who's interested in more professional-looking photos and that's more the kind of content you wish to see on your grid, then hop on to Flicker. It's free. A premium version only gets you to remove the ads, but the free version serves the job for the most part. A professional co-creator can serve up a daily dose of inspiration on Flickr.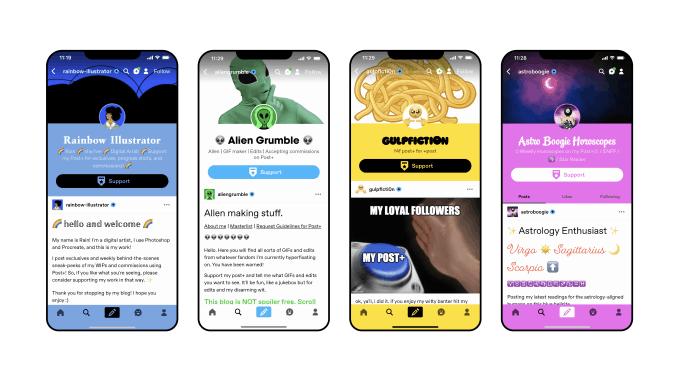 Tumblr may have lost its luster to millennials. But if you want to get out of the toxicity of social media, Tumblr can be your sanctuary. Unlike other networking sites, Tumblr is dedicated to a slow, deliberate, and personal social media experience, which surprisingly appeals to some people.
Tumblr users are creatives too. That explains the beautiful graphics, artsy letterings, and moody pictures that abound in it. So if you're looking for a not so mainstream visual content, head on to Tumblr. It has fewer users than Instagram, Facebook, Tiktok, and Snapchat, so what you see here may not be seen on other platforms.
If you're a newbie, you can sign up using your Google account. Once on the platform, expect everything under the sun. There are cooking recipes, Halloween costumes, novel quotes, flower bouquets, countryside beauties, city nightlife, and more.
Tumblr edges out other social media apps because it's heavy not only on images but also on words. Hence, it will sharpen your caption-making skills. Most Tumblr bloggers are good with crafting narratives that some people find hard to explain. Whereas Instagram is notorious for generic-sounding captions such as "loving me" or "TGIFs," Tumblr teaches and inspires you to look inward and put into words that unexplainable feeling arising from images.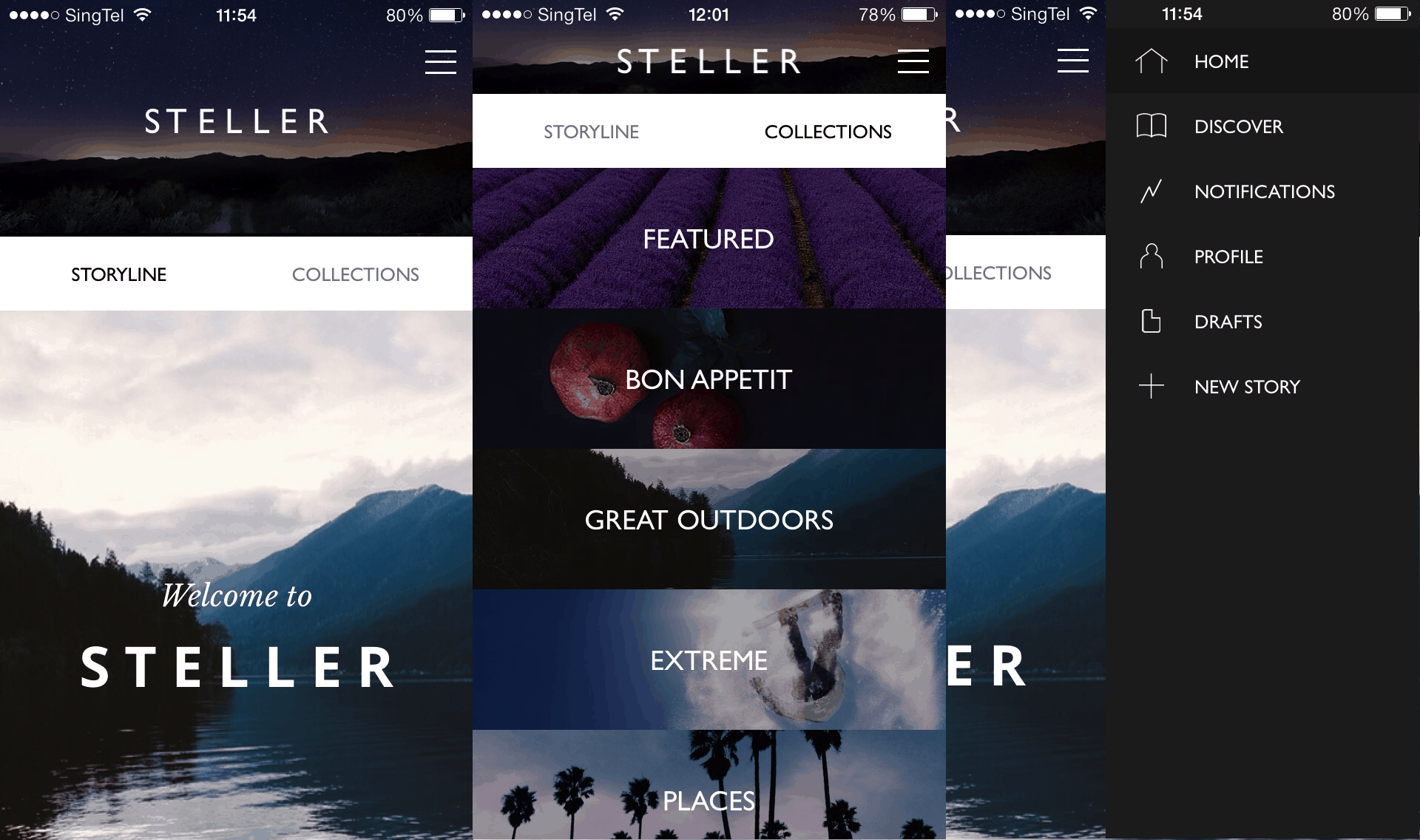 A study reveals that out of 78,994 travelers, 48 percent visit destinations they found on Instagram, and about 35 percent look for places to visit on the social media app.
There's no denying Instagram has revolutionized some aspects of the travel industry. Because Instagram paved the way for more visitor influx to unlikely destinations, the travel industry has a lot more income.
This explains that for the past ten years, Instagram travel content has been skyrocketing. More and more brands cash in on this phenomenon. And as a result, more content creators flood the platform up to create visuals and videos that satisfy the cravings of a large percentage of travel-hungry IG users.
An avid Instagram fan who spends hours on the platform could get bored with the sameness of the travel pictures. So why not visit an app that exclusively caters to travel enthusiast videographers and photographers.
Steller is abundant on travel content creators. That's why it is filled up with inspirational images of majestic views and natural wonders. Unlike on Instagram, which is a collection of miscellaneous sorts, on Steller, you only expect to see beautiful places and not noodles in a pantry or a sample of cat-eye look.
Another good thing about Steller is its photo-editing tool. It's where you can design and draw over an image or a video. It's like Instagram stories. It offers a variety of templates that you can use to embellish your image. Then you can download and share them on Instagram. Plus, you can always go back to Steller home page should you run out of travel ideas to post
The best part is that since Steller is a relatively new app, there's not much user density. Therefore, on Instagram, your content will appear unique, original instead of recycling mainstream ideas from IG.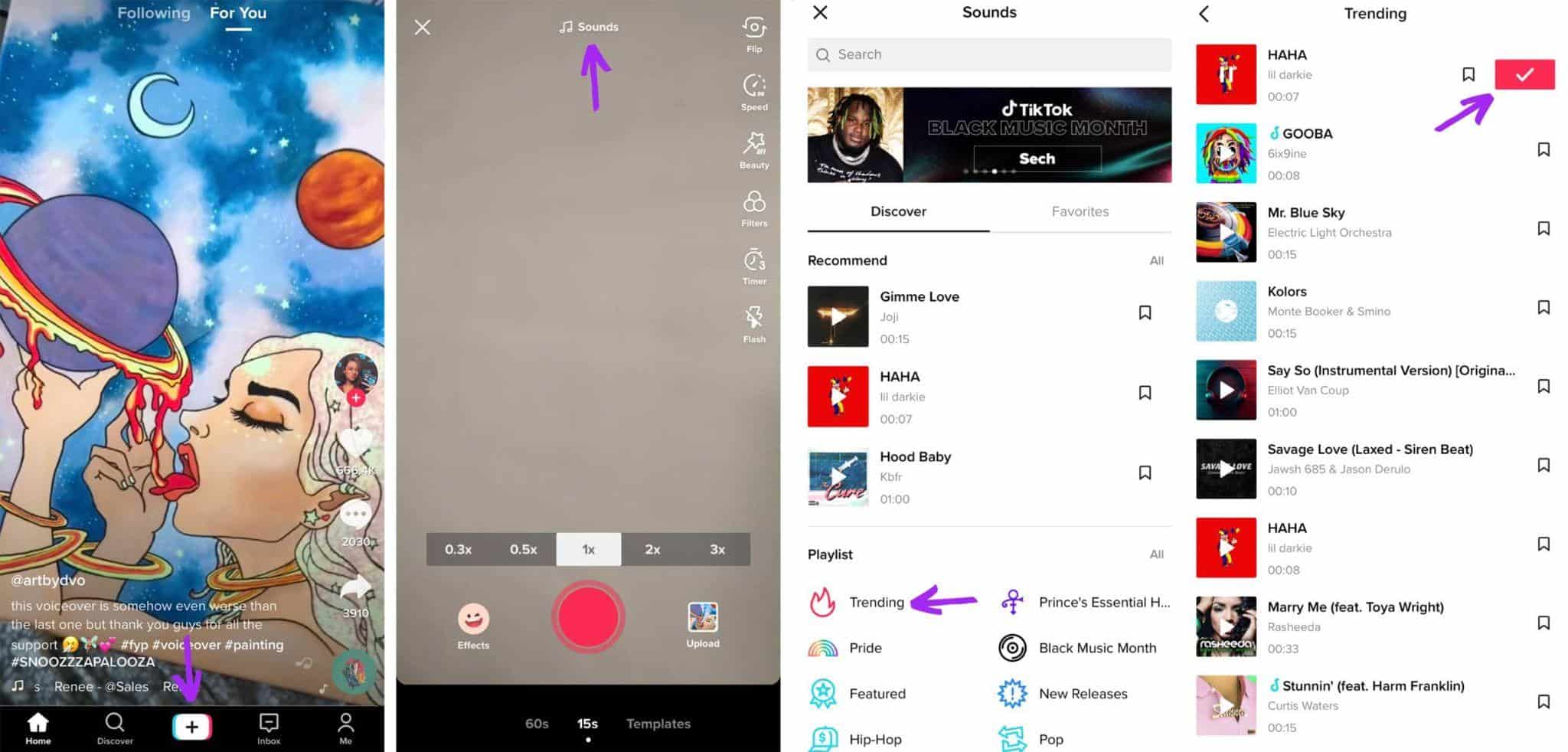 This list is not complete without the hottest app right now — Tiktok. Yes, it might operate a little bit differently. Tiktok offers videos a lot more, whereas Instagram showcases still images (although Instagram invests in TikTok-like content too, hence the arrival of reels and the expansion of IGTV.)
Millennials and Gen Z's are Tiktok's leading markets. And since both generations make up the largest market of all social media platforms, including Youtube, Snapchat, and Facebook, it only makes sense to visit Tiktok — the youngster's number one destination — and get inspired to craft your next IG content.
In fact, on Tiktok, Instagram is a hot topic. If you search Instagram aesthetic or Instagram tips, TikTok will generate loads of content from hundreds of users. You'll find Instagram tips and tricks, such as how to look taller in portraits, how to crop photos, what filters to use to achieve that light or dark academia mood. There's more. Tiktok creators offer their best ideas of presets, IG-worthy finds, and free options of photo-editing tools.
In fact, a lot of TikTok creators were Instagram influencers first. That's why their advice on proper pictures and viral-possible content speaks accuracy and helpfulness, indeed.
So jump on TikTok, and search for your interest, make sure to tag "Instagram" on the keyword, and voila, you've got loads of content aimed at improving your Instagram presence.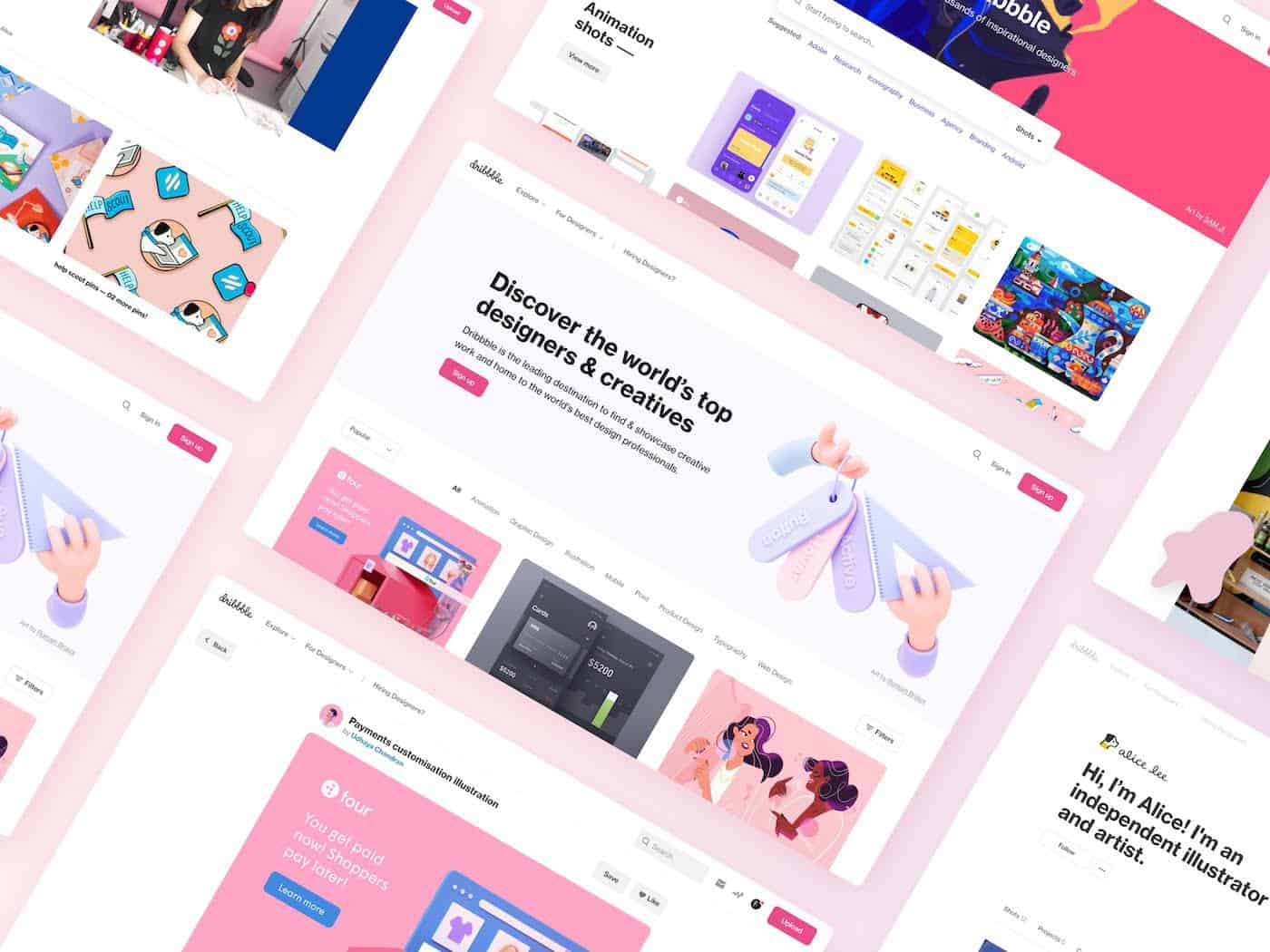 As you know, Instagram is home to so many types of content. Branded content, for instance, abound the platform. These are content created not by a person for a personal brand such as blog, interior, outfit check, or anything. These content and graphic images are designed, styled, and curated to market a particular brand's product or service.
And if you run to Instagram for such content or you are a brand creator yourself, you can jump on to Dribble to find the same-looking images. It has loads of marketing templates, 3d graphics, packaging designs, website design, color-palettes, logo styles, and more.
Yummi is home to food-related content. A location-based app, Yummi, presents the nearest food content creators in your area. Your choice to either drool over those mouth-watering food or get your inspiration gears up and running.
Yummi resembles Instagram. Both apps let you follow someone as well as engage on their content through likes and shares. This means you get updates from your favorite food enthusiast.
Both the Explore and the Surprise Me tabs lie a mine of interest-related images. The Surprise Me tab is where you get food pictures taken within your area and decide whether or not you want to engage in it. On the other hand, Explore lets you see the nearest food content in your area along with their photographers, etc.
Since Instagram is home to hundreds of foodies, Yummi provides an excellent inspirational resource so that you can offer your followers delicate-tasting food trips.
It's not surprising that Instagram users love food pictures. Social media is just home to foodies. Facebook has loads of food storytellers. Youtube boasts chef's channels. In the UK, food is the most popular interest on Instagram, with 39 percent of people spending time on such content.
It's safe to say that you have a high chance of getting noticed on all types of social sites when you produce mouth-watering and delectable food photos.
So when IG's food content runs dry, run to Yummi for foodie inspiration. And if the location is essential when browsing food content — should you want to taste them in the nearest restaurant or order them through booking apps — Yummi's location-specific algorithm means that you get to do all those…and of course, be able to take pictures of them.
Final Thoughts on Instagram Content
Posting on Instagram is one good way to increase our serotonin levels. If you take a really good picture of yourself or your environment, why not let everyone know how you feel about it?
Instagram's massive user base allows for higher chances of interaction. Let's accept it — the likes, shares, and comments boost our ego.
Therefore, when you scroll the platform, and you find no ideas to post. Hop on other social media sites or image-based channels. Guaranteed, you'll find, if not better, original content to try out next for Instagram.